The week ahead at SoCal museums, Nov. 11-18: 'Sally Mann: A Thousand Crossings' and more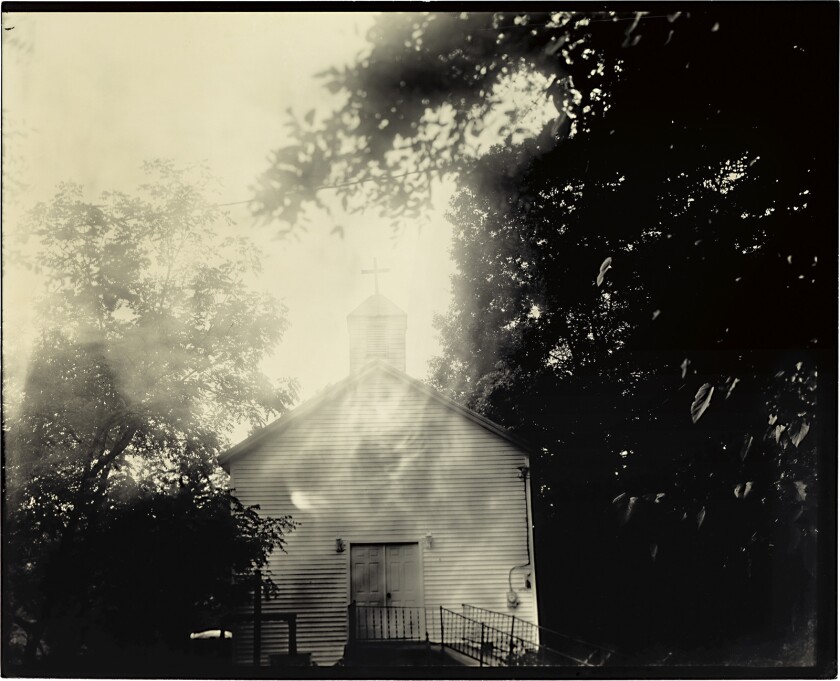 Listings Coordinator
Reviews by Leah Ollman (L.O.).
Openings
Laura Owens A retrospective of works by the L.A.-based painter. Also on display: Zoe Leonard: Survey featuring photographs and sculptures by the New York-based artist. The Geffen Contemporary at MOCA, 152 N. Central Ave., Little Tokyo, downtown L.A. Opens Sun.; ends March 25. Closed Tue. $8-$15 (includes same-day admission to MOCA; jurors and children under 12, free; Thursdays after 5 p.m., free. (213) 626-6222.
Sally Mann: A Thousand Crossings First major traveling international survey of works by the acclaimed photographer known for her images of the people and places in the American South. The Getty Center, N. Sepulveda Blvd. & Getty Center Drive, L.A. Opens Fri.; ends Feb. 10. Closed Mon. Free. (310) 440-7300.
Gambatte! Legacy of an Enduring Spirit Contemporary large-format photos by Pulitzer Prize-winning photojournalist Paul Kitagaki Jr. are paired with classic images by Dorothea Lange, Ansel Adams and others of Japanese Americans in internment camps during WWII. Japanese American National Museum, 100 N. Central Ave., Little Tokyo, downtown L.A. Opens Sat.; ends April 28. Closed Mon. $6, $12; 5 and under, free. (213) 625-0414.
Investigating Griffith Park Open-ended project will use community input to tell the story of the massive public park/recreation area. Autry Museum of the American West, Griffith Park, 4700 Western Heritage Way, L.A. Opens Sat. Closed Mon. $6-$14; members and children under 3, free. (323) 667-2000.
Venice: Real and Imagined Watercolors, etchings, lithographs, etc., illustrate Venice, Italy's place in history and culture. The Huntington, 1151 Oxford Rd., San Marino. Opens Sat.; ends Mar. 11. Closed Tue. $13-$29; children under 4, free. (626) 405-2100.
Outliers and American Vanguard Art Major exhibition with over 250 pieces explores the intersection of avant-garde art with folk art and works by self-taught artists from the early 20th century to the present. Los Angeles County Museum of Art, 5905 Wilshire Blvd., L.A. Opens next Sun.; ends March 17. Closed Wed. $10-$25; members and children 17 and under, free. (323) 857-6010.
Also recommended
The Incongruous Body Humor and the human body serve as brackets loosely containing the sculptural work in this 14-person show. Not all here is comic, and not everything manages to muster heat from the rub of expectation against direct experience — curator Tim Berg's organizing principle — but the show has enough radiant moments to redeem the whole. Standouts include works by Kim Tucker, Kristen Morgin, Jeremy Brooks, Elana Mann and Robert Arneson. (L.O.) AMOCA, 399 N. Garey Ave., Pomona. Open Wed.-Sat. Ends Jan. 20. $5, $7; 12 and under, free. (909) 865-3146.
---
Your essential guide to the arts in L.A.
Get Carolina A. Miranda's weekly newsletter for what's happening, plus openings, critics' picks and more.
You may occasionally receive promotional content from the Los Angeles Times.