Audiosphere: Podcast pioneer Jesse Thorn and his Maximum Fun team are building a quirky audio empire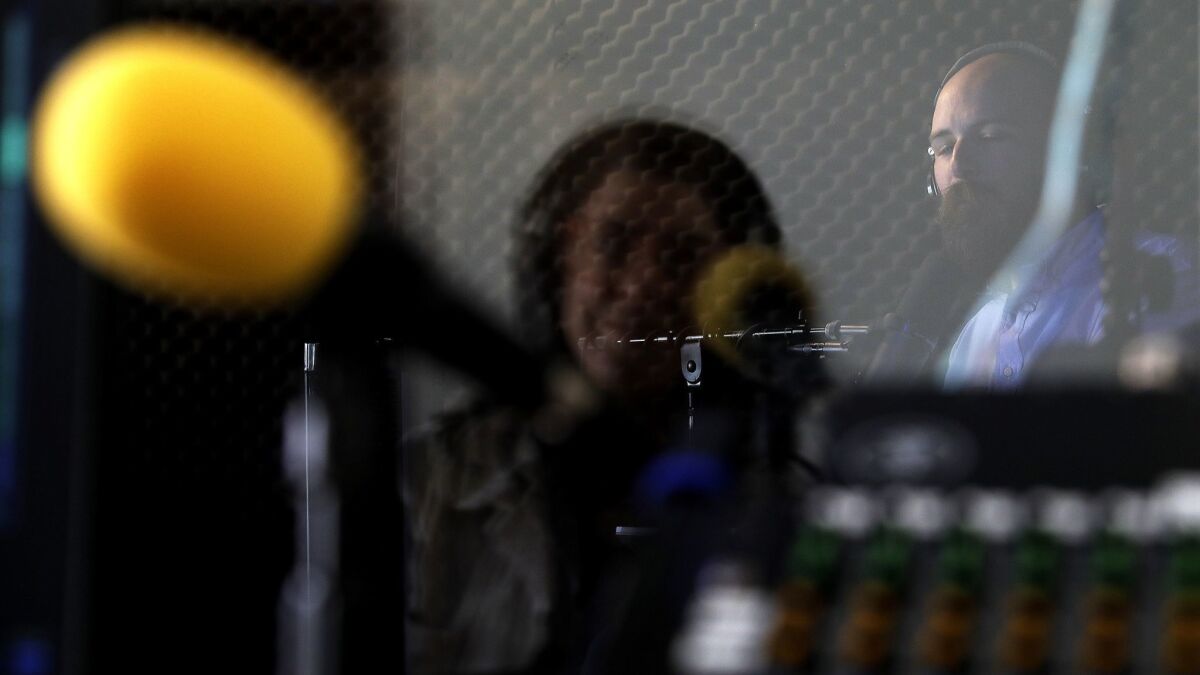 Overlooking MacArthur Park Lake, Jesse Thorn is recording tracks for his latest "Bullseye" podcast episode inside a recording booth that he bought off Craigslist for $3,500. The approximately hour-long interview show, which also airs on NPR, features intimate conversations with musicians, artists, comedians, celebrities and creators of all kinds.
On this particular day, Thorn is powering through some guest intros, advertisement reads and his signature closing, "The Outshot," where he recommends a song, painting or other piece of culture to the audience. Aside from the occasional pause to share a joke with producer Kevin Ferguson — or the even rarer need to re-record a track because of a stumble or throat gargle — it's clear Thorn has done this more than a few hundred (or perhaps few thousand) times.
"I'm trying to demonstrate that I'm a one-take wonder, Kevin," Thorn says jokingly, from inside the booth.
But he is a "one-take wonder."
After all, Thorn's been making podcasts since 2004 when he was 23 years old, and he's been talking into a mike since even earlier. As a sophomore at UC Santa Cruz, Thorn started "The Sound of Young America," a radio show that eventually evolved into "Bullseye With Jesse Thorn" and made way for the full-fledged production company, Maximum Fun, which he oversees today.
Although he's owned the website domain name since college, Maximum Fun in its fully operational form took off in 2006. Today, its office is maxed out. With 15 employees, about 37 podcasts in active production and a business model that relies largely on audience support — much like that of a public radio station — Maximum Fun is a podcast-making machine. The shows it produces run the gamut of culture and comedy and include a playful mix of formats — such as quiz shows recorded before live studio audiences — in addition to in-depth interviews and discussions.
There's "Dead Pilots Society," in which scripts that were never produced "are given the table reads they deserve" by TV and film actors. There's also "Go Fact Yourself," a game show featuring musicians, actors and comedians.
"When you are making content for the internet and podcast content, making something that has a powerful appeal to a small group of people is almost always better than a good appeal to a large group of people," says Thorn.
While most radio stations are beholden to providing a consistent experience for their audience in a way that allows them to "earn a preset" on a car radio, said Thorn, the podcast model is nimble and allows for deep, personal relationships with listeners. For instance, Maximum Fun has a "hugely popular" podcast about "Star Trek," said Thorn; two, in fact: "The Greatest Generation" and "The Greatest Discovery." Never in a "million years" could there be a radio station or even radio show based solely on "Star Trek," Thorn says, but the show is a huge part of many people's identities and how they view themselves.
"If you make something that really is important to people, even if it's important in an unusual or specific or niche way, then you are touching their lives much more powerfully than just creating a perfectly OK sitcom, for example," he says. "That is what we're always trying to do."
Since Thorn started podcasting nearly 15 years ago, the landscape has changed dramatically. Thorn didn't go into podcasting because he predicted it would explode in popularity, he says, he simply took the fork in the road that was available to him. He had access to a computer, his mom's over-the-shoulder cassette tape recorder and a mike he took from his college radio station, and thought he could put all these things together to make something.
In fact, when he graduated from college, Thorn says he tried really hard to get a job in media — and failed.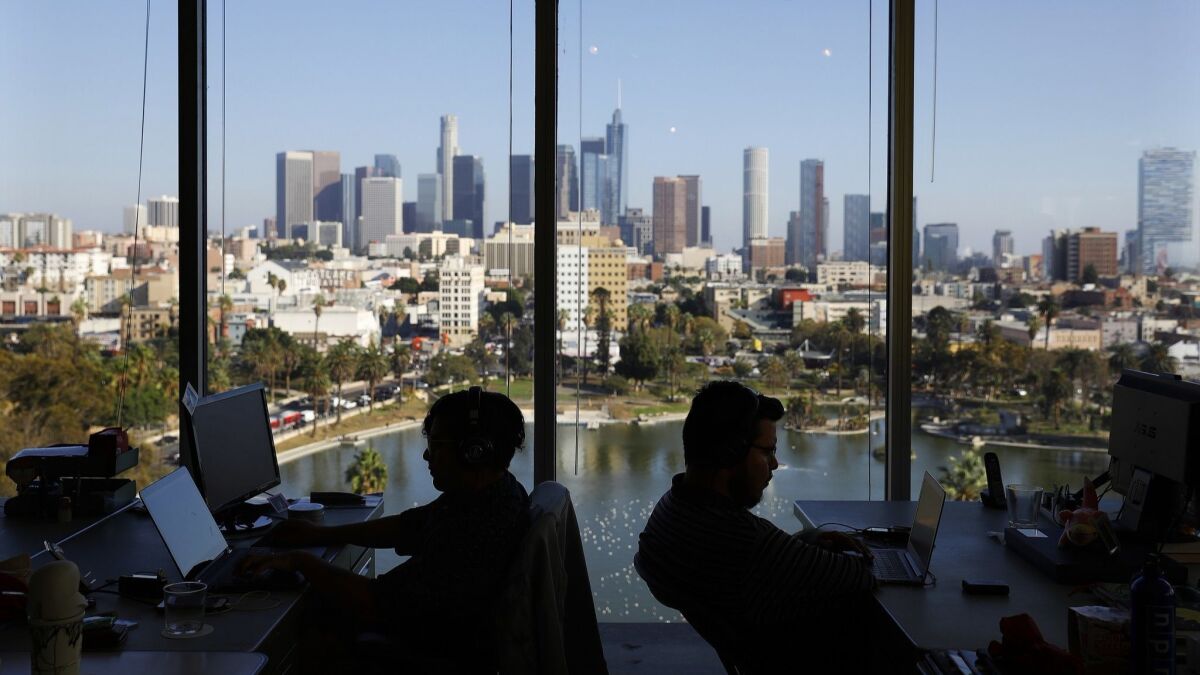 "I was like, 'I'll take a job in TV. I'll take a job in radio. I'll take a job driving a prize van,' says Thorn. "I literally applied for more-than-one prize van job and didn't even get an interview."
Instead, he winged it.
Besides a kernel of fundraising knowledge he got from his dad, Thorn had no real fluency in technology, no formal training in business and no substantial journalism experience, he says. (In fact, this journalism void ultimately led to Thorn's hosting of "The Turnaround," a series produced with the Columbia Journalism Review that debuted last year and features Thorn interviewing professional interviewers such as Terry Gross, Larry King and Werner Herzog.)
Using his own taste as a compass has seemed to be key to Thorn's success.
His cultural dexterity manifests in his ability to transition seamlessly between discussing hedgehogs and Kelly Ripa, to Outkast and Norm MacDonald's new talk show. Thorn's breadth of knowledge about art, music, culture and the Bay Area (where he's from) oozes from each personal touch in the office — like the signed "Elvira: Mistress of the Dark" picture in the restroom and the baseball cap that sports both the Oakland A's and San Francisco Giants' logos.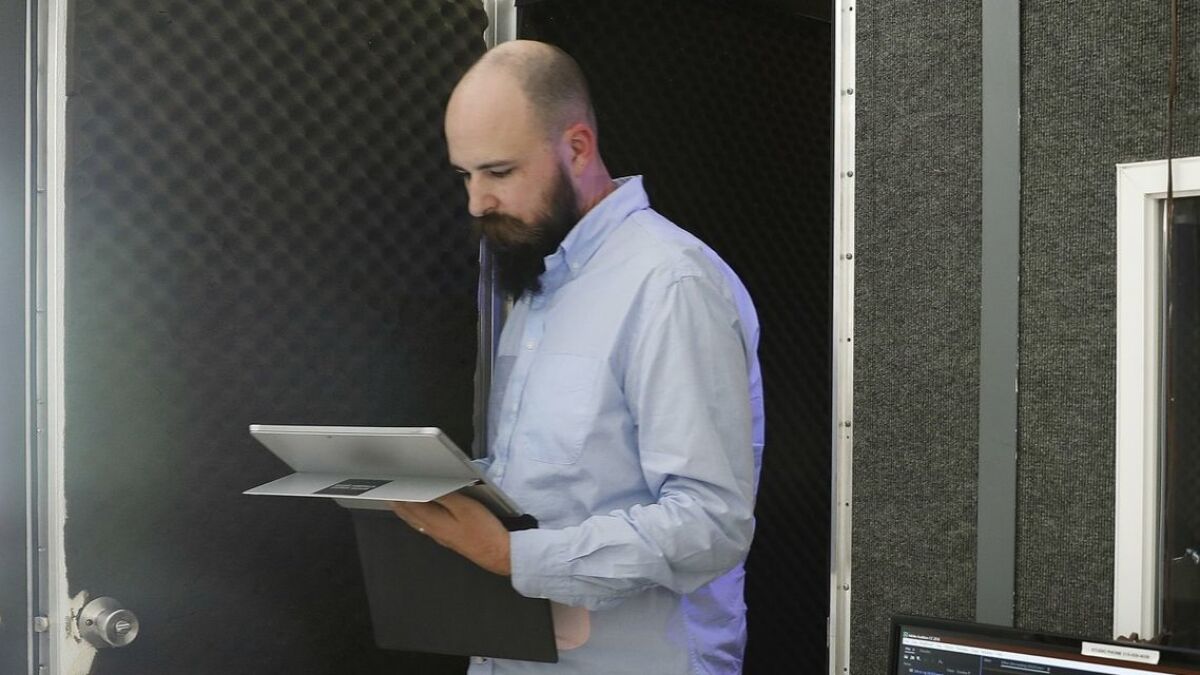 On "Bullseye," Thorn chooses guests based mostly on who he wants to talk to, he says. That's why he's been able to interview some of his idols — such as Bill Withers and members of the British comedy group, Monty Python — while still waiting to land plenty of others, like rappers/producers E-40 and André 3000 from Outkast.
While Thorn typically chooses new shows to onboard based on personal preference or those produced by up-and-comers who deserve a larger platform, as the podcasting sphere becomes increasingly congested he's had to consider other factors. While someone like actor Dax Shepard (of the TV show "Parenthood") can have a "generically formatted" show because "people have read about him in Us Weekly," said Thorn, Maximum Fun has to really consider what makes its podcasts distinct and would compel listeners to subscribe.
It's also now up against a slew of mega media companies with vast, often undiscerning budgets.
"It is and will always be challenging to compete against dumb money and people who have a lot more capital than you do," he says. "This company has been entirely bootstrapped."
Maximum Fun's headquarters are now bursting at the seams and the team is planning a move, possibly to Lincoln Heights, where it's found a building that would accommodate the growing business and production team, and provide space needed for additional recording studios. As his staff, contributors and overall community grows — Maximum Fun has a ballpark audience of about a half-million, Thorn says — he feels the increasing weight of responsibility.
"I don't bear that lightly," Thorn says. "But I feel very lucky to have that opportunity."
---
Get our L.A. Goes Out newsletter, with the week's best events, to help you explore and experience our city.
You may occasionally receive promotional content from the Los Angeles Times.