New ABC President Channing Dungey gained respect amid rise to top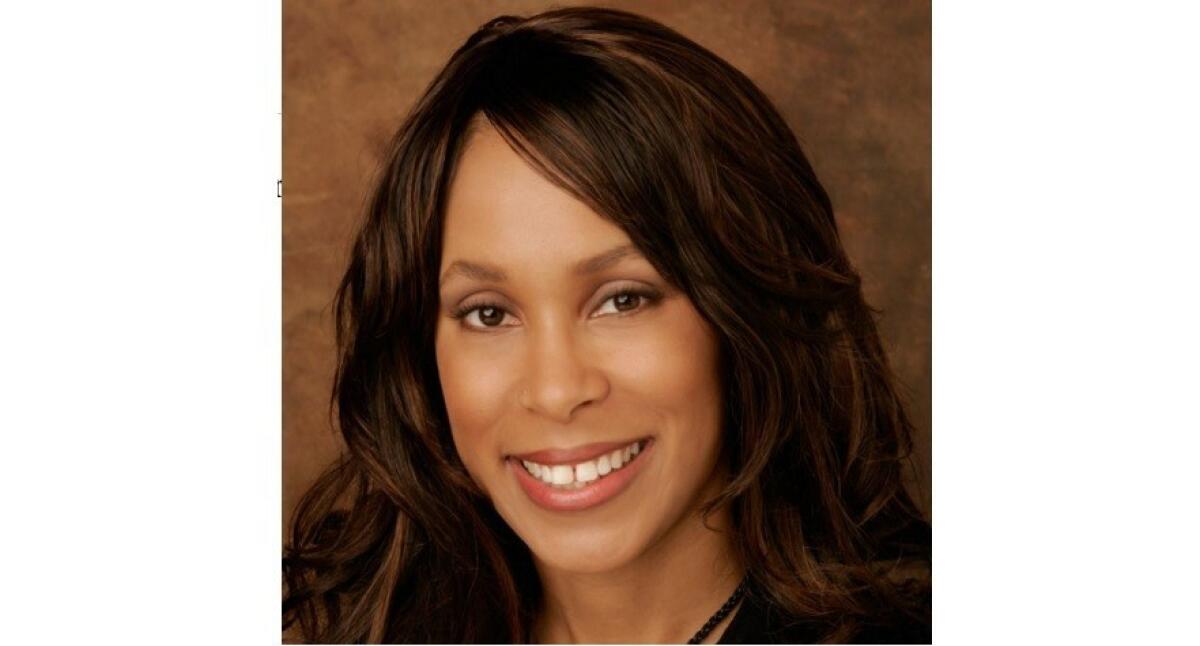 Channing Dungey demonstrated she has what it takes to run the ABC Entertainment Group when she once made a very difficult phone call.
ABC Studios in early 2007 had shot its pilot episode for the "Grey's Anatomy" spinoff, "Private Practice." But network executives decided to recast the role of Addison Montgomery's college pal, Dr. Naomi Bennett, with Audra McDonald.
Someone had to break the news to the veteran TV actress being replaced, Merrin Dungey, who happened to be Channing's sister. Channing Dungey, then a development executive at Disney's TV studio, volunteered to make the call.
This week, Dungey's sister was among those celebrating her historic appointment on Wednesday as president of the ABC Entertainment Group, making her the first African American to run a major broadcast network.
"SO SO PROUD OF MY SISTER!!" Merrin Dungey wrote on Twitter.
Current and former ABC executives, Hollywood agents and producers who know Channing Dungey were not surprised that the 46-year-old Sacramento native and UCLA graduate was selected to run ABC entertainment. Even Paul Lee, the executive being replaced by Dungey, had confidence in her abilities, promoting her into a senior position.
"Paul has always said, 'When I leave, Channing will be the next president,'" said a network insider not authorized to discuss internal matters.
It helped that Dungey had developed a close working relationship with ABC's prolific show creator, Shonda Rhimes, the force behind two of the network's biggest hits, "Grey's Anatomy" and "Scandal."
Their strong connection goes back to the early days of "Grey's Anatomy," not long after Dungey was hired in 2004 by ABC parent Walt Disney Co.'s television production studio.
During the first season of the long-running medical drama, the network had issues with the direction of the show. Production was shut down to retool the program. Dungey was credited with helping Rhimes get the show back on track, and on its way to becoming one of TV's most enduring hits.
Since then, Dungey, who got her start working in movie development at 20th Century Fox and Warner Bros., has been well respected within ABC Studios and at the ABC Entertainment Group, where she most recently served as executive vice president in charge of drama development, movies and mini-series. She has helped develop such series as "Criminal Minds" for CBS and "How to Get Away With Murder," "Once Upon a Time," and " Quantico" for ABC.
"She's one of those good people that you always root for," said the network executive. "She's the smartest person they've got."
Her fans are said to include Walt Disney Co. Chairman and Chief Executive Bob Iger.
Rick Rosen, partner and head of television at William Morris Endeavor, said TV agents like working with Dungey. "She is very bright and very well-regarded," he said.
The abrupt transition at ABC, however, startled many in Hollywood. ABC executives and show producers were unaware of the management switch until Wednesday morning when it was announced. Several producers and agents declined to publicly discuss the elevation of Dungey because they were dismayed by Lee's ouster.
TV network presidencies are typically high-pressure, turbulent and often short-lived assignments. Lee, 55, lasted 51/2 years in the top job at ABC, and was more successful than most.
He was credited as the architect of ABC's distinctive prime-time schedule that included programs that reflected the diversity of America, including "Fresh Off the Boat," "Black-ish" and "How to Get Away with Murder."
Lee wasn't afraid to take risks with programming even though some comedies like "Neighbors" and "The Muppets" bombed.
He consistently picked shows that he felt exemplified ABC's brand — layered, often provocative and with a hint of mirth — and advocated for guilty pleasure serials that appeal to women, such as "Scandal," with plots that unfold over several weeks.
But that strategy put him at odds with Ben Sherwood, co-chairman of Disney Media Networks, according to several people familiar with the internal conflicts.
Sherwood, who took Disney's top TV job a year ago, encouraged Lee to take a page from CBS' book by developing more procedural shows, such as "NCIS," that allow viewers to watch occasional episodes without feeling like they are missing out.
Last season, ABC made strong gains in the ratings but lost ground this year. ABC ranks third in total viewers, behind CBS and NBC, but this season the network slipped into fourth place among viewers aged 18 to 49, those whom advertisers pay a premium to reach.
stephen.battaglio@latimes.com
meg.james@latimes.com
Times staff writer Yvonne Villarreal contributed to this report.
From the Oscars to the Emmys.
Get the Envelope newsletter for exclusive awards season coverage, behind-the-scenes stories from the Envelope podcast and columnist Glenn Whipp's must-read analysis.
You may occasionally receive promotional content from the Los Angeles Times.