Charter introduces Spectrum brand in Southern California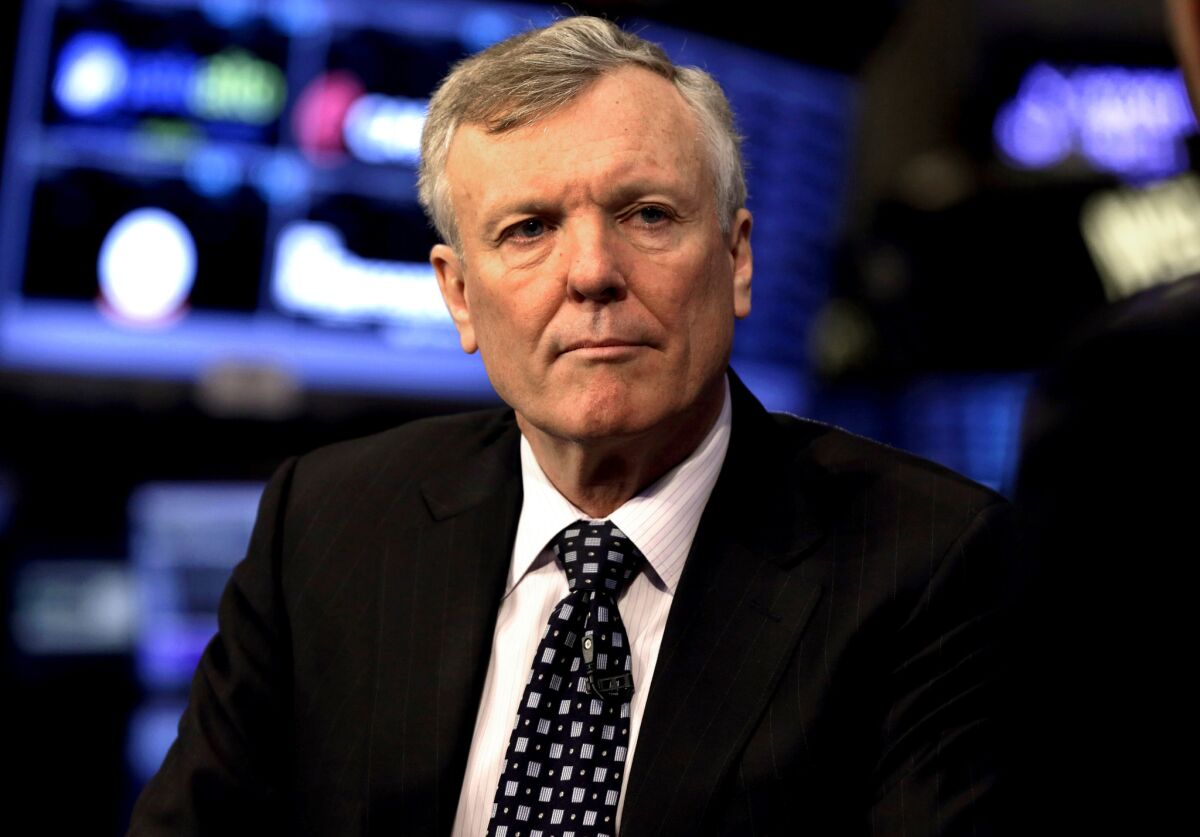 Four months after Charter Communications acquired Time Warner Cable, the company is officially retiring the much-maligned Time Warner Cable brand name.
Charter on Tuesday switched its product brand to Spectrum and the recently bulked-up company — now the dominant cable-TV and Internet service provider in Southern California with more than 3 million customer homes -- is sending strong signals that it intends to be less flexible than its predecessor.
That includes the way Charter approaches the cable-TV channel owned by the Los Angeles Dodgers. If you think Charter plans to slash the price that the Dodger channel is offered to other pay-TV distributors, think again.
The SportsNet LA channel will be priced higher next season, returning to its initial rate of more than $4.50 a month per subscriber home. That is the amount that AT&T's DirecTV, Cox Communications and Frontier Communications all have complained was too high. Time Warner Cable, which entered into a long-term deal to distribute the sports channel, in March had offered a reduced rate for one year to encourage other pay-TV providers to carry it — but the proposed discount has since been abandoned.
"That deal is no longer on the table -- it didn't work," Charter Chief Executive Thomas Rutledge said Tuesday in an interview with the Los Angeles Times. "We would love to sell the channel to others, but no one has bought it — and we are not giving it away. So if consumers want the Dodger channel, they'll need to subscribe to us to get it."
Rutledge's take-it-or-leave-it approach won't be limited to Dodger channel negotiations. Time Warner Cable long offered a wide assortment of service tiers, including some pared-down packages, and the company was quick to slash its rates if customers called and threatened to switch to another provider.
Although it still offers promotional prices to attract new subscribers, Charter does not plan to continuously extend teaser rates to maintain existing customers.
"Our goal is to provide superior video service, superior data service and a superior voice service than any of our competitors," Rutledge said. "And hopefully we will be able to upgrade customers into the new Spectrum service."
Rates paid by customers that the Stamford, Conn., company inherited from Time Warner Cable will not immediately change, Rutledge said. However, when those deals expire, customers will be offered Spectrum bundles, and those rates might be higher.
"Charter is offering promotional prices, and simplified prices, but the main take-away is that there will be less choice for more money," said Matt Friedman of the consumer advocacy group Stop the Cap.
For the first year of service, the company offers a $29.99-a-month rate for each of its three offerings: cable TV, broadband Internet and phone service — or about $90 a month for all three services. Charter said its packages include more channels, including high-definition channels and more Spanish-language networks.
Charter intends to standardize its offerings rather than the grab bag that Time Warner Cable had offered. Charter has three streamlined TV packages: Spectrum select for $64.99 a month, Spectrum silver for $84.99 and Spectrum gold for $104.99.
Charter's other main selling point is faster Internet speeds than its competitors. Its basic Spectrum broadband service runs at 100 megabits per second, which is faster than the standard level that Time Warner Cable offered. For customers who simply want Spectrum Internet service, the monthly price is $59.99.
In what could be a controversial move, the company no longer will offer an extremely low-speed service — less than 5 megabits per second — that Time Warner Cable provided for $14.99 a month. Charter agreed, as a condition of the merger, to provide a low-cost Internet service for low-income seniors and students who qualify for certain government programs, but the discounted rate will not be widely offered to other consumers.
Wall Street believes that traditional cable-TV companies, such as Charter and Comcast, are well positioned because they offer some of the fastest Internet service speeds around. And, at a time when more people are cutting the cable-TV cord, they still need to subscribe to high-speed Internet service to be able to stream movies and TV shows.
"Charter is a much stronger company now that it has combined with Time Warner Cable," said Kimberly Noland, a senior bond analyst with Gimme Credit, who noted that she expects Charter to continue to add subscribers. "People are used to having their cable bills go up, and they are going to continue to pay for it because they have to have broadband Internet service."
Charter paid about $60 billion to acquire Time Warner Cable and an additional $11 billion for the privately held Bright House Networks, which serves Bakersfield, creating the nation's second-largest cable-TV company and Internet service provider. Charter is now the third-largest pay-TV provider behind AT&T and Comcast, more than 25 million customers.
Rutledge added that Charter plans to eventually hire 20,000 employees and bring call centers back to the U.S. to focus on improved customer service.
Charter shares rose $1.63, or less than 1%, to $264.56 on Tuesday.
"Charter is growing very rapidly, and part of the brand's goal is to leave the Time Warner brand behind, particularly from a reputation perspective, and focus on great products and service," Rutledge said. "And we actually think that we have better products."
See the most-read stories in Entertainment this hour »
---
Get our L.A. Goes Out newsletter, with the week's best events, to help you explore and experience our city.
You may occasionally receive promotional content from the Los Angeles Times.