Gawker.com will shut down next week
Gawker, the embattled gossip website, is shutting down next week after 14 years in operation.
Thursday's announcement by Gawker Media came as a surprise, coming just two days after Spanish-language media giant Univision Holdings Inc. submitted an eye-popping winning bid of $135 million to buy the company in Bankruptcy Court.
Gawker's outgoing chief executive, Nick Denton, informed staff members of the impending closure on Thursday, according to a Gawker post. The news came just before a bankruptcy judge in New York approved the sale of the online company to Univision.
"The near-term plans for Gawker.com's coverage, as well as the site's archives, have not yet been finalized," the Gawker post said.
A Univision executive confirmed that the company has no plans to operate Gawker.com, the flagship brand. Univision did not provide a reason for its decision, leading some to question whether the company had concluded that the Gawker brand name could not be rehabilitated after a costly lawsuit brought by Hulk Hogan after the site published part of a sex tape featuring the wrestler.
"It makes you wonder: What are they buying?" said Jonathan Steinsapir, a partner at the Kinsella Weitzman law firm in Santa Monica. "It's puzzling. They obviously didn't feel the value was in the Gawker website."
The future business prospects for Gawker.com appeared to be bleak. The site had already steered away from media and celebrity gossip and had begun focusing on political stories. But traffic dipped as a result, and that trend would have likely continued after the U.S. presidential election in November.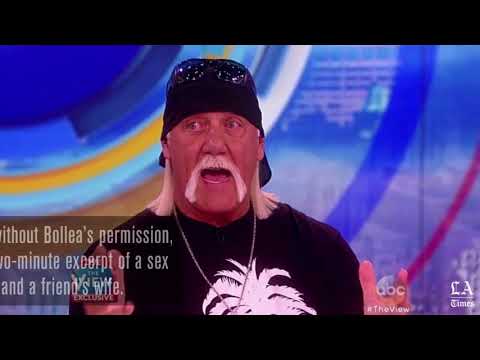 Gawker.com announced it would be shutting down a couple days after Univision Holdings Inc. submitted the winning bid to buy the company in bankruptcy court for $135 million.
Other Gawker Media sites, such as the tech-oriented Gizmodo, and Kotaku, which is aimed at gamers, have seen strong growth, and Steinsapir speculated that those two sites might have been what piqued Univision's interest.
"Gizmodo is a unique property and it is very well established," Steinsapir said.
Staffers at Gawker.com were told they would remain employed to work on other sites owned by Univision, which has been assembling a stable of digital properties, including Fusion, aimed at millennials. Univision has been diversifying its holdings, in large part, to appeal to younger and bilingual audiences who consume their news and entertainment online — and in English.
Gawker started in 2003 as a blog focused on New York media that shaped gossip and water cooler conversation in newsrooms and publishing houses.
See the most-read stories in Entertainment this hour »
As it rose in prominence, Gawker began writing about broader topics, popularizing a snarky tone that came to define a certain style of blogging. It mixed irreverent posts with serious journalism.
Gawker Media's other properties include the female-oriented website Jezebel, the sports site Deadspin, and Jalopnik, which is aimed at auto enthusiasts.
Denton's company was driven into bankruptcy this spring after a Florida jury awarded $140 million to Terry Bollea, better known as Hulk Hogan, who had sued Gawker, alleging invasion of privacy.
In October 2012, Gawker posted a two-minute excerpt of a sex tape featuring Bollea and a friend's wife without his permission.
Peter Thiel, a Silicon Valley investor and co-founder of the online payment service PayPal, helped finance Bollea's case against Gawker. Thiel provided the support because he believed Gawker invaded his privacy when it revealed in a 2007 blog post that he is gay.
"I had begun coming out to people I knew, and I planned to continue on my own terms," Thiel wrote in a New York Times op-ed piece published Monday. "Instead, Gawker violated my privacy and cashed in on it."
Gawker maintained it had a 1st Amendment right to present the tape excerpt on its website because Bollea had publicly discussed his sex life in the past, making it a "matter of public concern."
Gawker has appealed the verdict, but the court finalized a massive judgment and allowed Bollea to immediately seek payment. That led the company to file for bankruptcy.
Los Angeles Times staff writer Meg James contributed to this report.
Twitter: @rfaughnder and @SteveBattaglio
ALSO:
Univision is buying bankrupt Gawker Media
Settlement to end Viacom war would have CEO Philippe Dauman replaced by Tom Dooley
NBC's Olympic ratings drop while online viewership surges: 'There is a cultural shift'
---
UPDATES:
3:35 p.m.: This article was updated to include that a bankruptcy judge in New York approved the sale of Gawker Media to Univision.
2:20 p.m.: This article was updated with comments from lawyer Jonathan Steinsapir of the Kinsella Weitzman firm in Santa Monica.
11:45 a.m.: This article was updated with more information on Univision's bid for Gawker Media.
This article was originally published at 10:40 a.m.
From the Oscars to the Emmys.
Get the Envelope newsletter for exclusive awards season coverage, behind-the-scenes stories from the Envelope podcast and columnist Glenn Whipp's must-read analysis.
You may occasionally receive promotional content from the Los Angeles Times.