Media executives' pay packages are still in stratosphere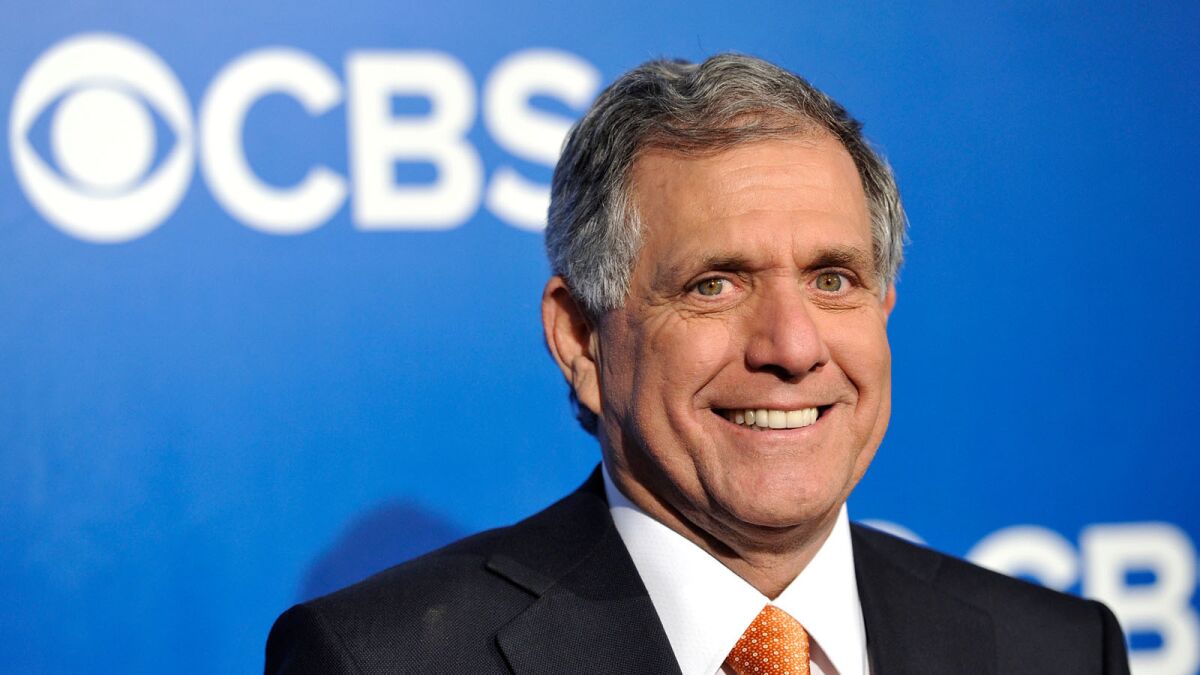 Among captains of industry, entertainment executives continue to reap some of the biggest rewards when it comes to compensation.
The biggest pay day so far went to Discovery Communications Chief Executive David Zaslav, who received a $156.1-million compensation package in 2014 even though he manages one of the smaller media companies. That's a stratospheric level even by Wall Street standards. Consider that JPMorgan Chase & Co., the nation's largest bank, reported in January that CEO Jamie Dimon raked in a pay package of $20 million.
The lucrative compensation packages come at an increasingly troubled time in the media industry. Media companies are struggling to adapt to changes brought on by digital competitors such as Netflix, which is attracting consumers who once spent the bulk of their free time watching traditional TV channels.
Zaslav is not the only media executive with handsome rewards. CBS Corp. Chief Executive Leslie Moonves last year received a pay package valued at $57 million, according to a CBS proxy filed with the Securities & Exchange Commission late Friday.
Moonves' compensation, which included a $25-million bonus, represented a nearly 15% decline from 2013. Moonves' pay package had been shooting up along with the value of CBS stock — but the company's shares lost ground last year as Wall Street fretted about the industry trends of audience fragmentation and the proliferation of online streaming services.
CBS shares closed up 40 cents Friday at $61.60. The stock has declined 8% during the last year. Discovery's stock is down much more: 23% during the last 12 months. Discovery shares closed down 17 cents at $33.04 on Friday.
Charles Elson, director of the John L. Weinberg Center for Corporate Governance at the University of Delaware, said that sky-high executive compensation packages for media executives is just a symptom of a larger problem. Many of the companies have two classes of stock — voting and nonvoting shares — which reduces ordinary shareholders to bystanders with no influence.
"Investors in media companies really don't have a voice like they do in other companies," Elson said Friday. "That's why you see all of these high salaries in media. The whole thing is a toxic cocktail for investors."
CBS, Comcast Corp., Viacom Inc., Discovery Communications and Rupert Murdoch's 21st Century Fox all have dual classes of stock. Key figures in those companies control the voting shares, which gives them a disproportionate influence in their company's affairs. For example, Murdoch controls 39% of the voting shares at Fox and his second company, News Corp., and less than 15% of the economic interest.
Murdoch's fiscal 2014 compensation was $29.2 million.
Sumner Redstone, the executive chairman of CBS and Viacom, controls 79% of the vote at his two companies.
Redstone will be 92 next month and he rarely comes into the office. Still, the mogul draws a salary and compensation from both his companies. For his role at CBS, Redstone was paid $10 million in 2014. He picked up an additional $13.2-million package that year from his position at Viacom.
Viacom Chief Executive Philippe Dauman, who is Redstone's closest business associate, received compensation of $44 million last year. The company's No. 2 executive, Thomas Dooley, received $35 million in compensation last year, a 21% increase over 2013.
Dauman's salary was up 19% despite the company's shares dropping nearly 12% during that fiscal year. Viacom is grappling with lower ratings at its key networks, including MTV, Comedy Central and Nickelodeon.
Comcast, which also released its proxy Friday, is another media company with two classes of stock.
The Philadelphia cable television and Internet service giant is managed by Brian Roberts, the son of Ralph Roberts, one of the company's founders. Brian Roberts' compensation increased 5% last year to just under $33 million, according to a federal filing.
One of Roberts' key lieutenants, NBCUniversal Chief Executive Steve Burke, received compensation in 2014 that reached $33.9 million — an increase of 9% over the previous year. Burke has been running NBCUniversal, a wholly owned subsidiary of Comcast, for the last four years.
Executive compensation experts long have attributed the outsized compensation in media to the "Judge Judy" effect. The TV judge, whose syndicated daytime show is distributed by CBS, is paid about $45 million a year. Company CEOs do not want to see their compensation dip below hers.
As for Discovery's Zaslav, the bulk of his compensation came from stock awards and options that vest over several years. Zaslav received the awards when he signed a new contract in early 2014 to remain at the helm of the Silver Spring, Md., cable television programming company that he has led since 2007.
Not all media companies have dual classes of stock. Time Warner Inc., which owns HBO, Turner channels and Warner Bros. studio in Burbank, and Walt Disney Co. do not have that structure.
Nonetheless, their compensation is measured relative to other companies in their peer group, and so their pay is often in the same ballpark. Walt Disney CEO Bob Iger made $46.5 million in compensation last year.
"A rising sea floats all the media executive compensation boats," Elson said.
He noted that such high salaries are "counterproductive" because they foster bitterness among the company's rank-and-file workers who have seen their pay stagnate. "This is a structure that needs to be rethought," Elson said.
From the Oscars to the Emmys.
Get the Envelope newsletter for exclusive awards season coverage, behind-the-scenes stories from the Envelope podcast and columnist Glenn Whipp's must-read analysis.
You may occasionally receive promotional content from the Los Angeles Times.