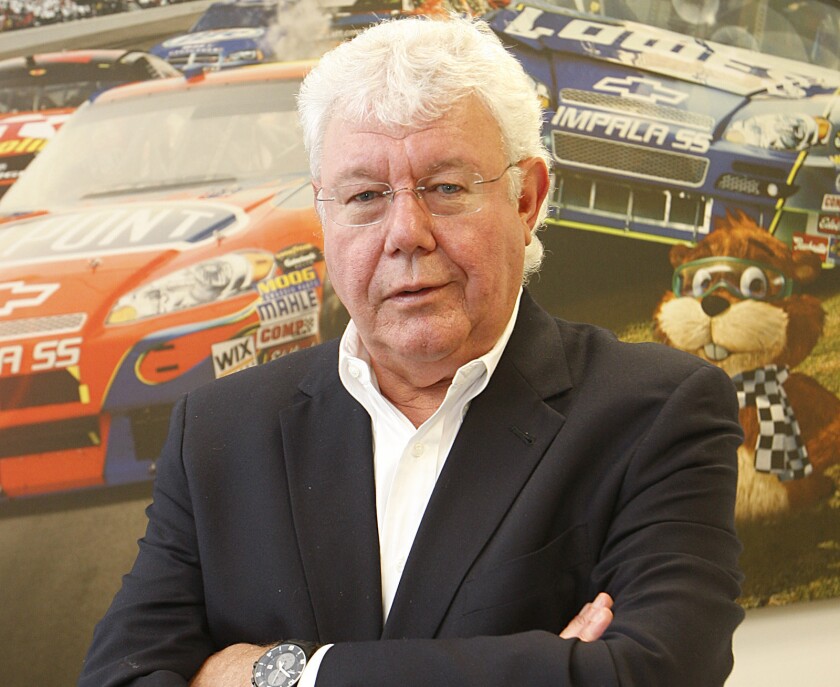 National Geographic Channels, a joint venture between 21st Century Fox and the National Geographic Society, is being overhauled.
Out are Chief Executive David Lyle and President Howard Owens. In their place, veteran Fox executive David Hill has been named chairman and Courteney Monroe, chief marketing officer for National Geographic's U.S. network, has been promoted to chief executive.
For Hill, this is his second stint as chairman of National Geographic Channels. He oversaw the partnership several years ago before turning the day-to-day job over to Lyle while keeping a seat on the board of directors. Hill, the longtime head of Fox Sports, is a senior executive vice president at parent 21st Century Fox.
PHOTOS: Behind the scenes of movies and TV
Monroe will oversee operations for not only National Geographic Channel but also for its sister networks Nat Geo Wild and the Spanish service Nat Geo Mundo, and report to the board. Prior to joining the venture just over two years ago, Monroe was an executive vice president at HBO, where she oversaw marketing for the channel and its digital effort HBO Go.
National Geographic Channel, like many cable networks, has tried to broaden its reach with movies such as last year's "Killing Kennedy," based on Bill O'Reilly's book and starring Rob Lowe as the president. Its most popular shows are "Brain Games" and "Wicked Tuna."
Fox is the majority owner of National Geographic Channels.
ALSO:Lionsgate partners with YouTube studio RocketJump
Turner Broadcasting to get makeover from new leadership
Report: Female screenwriters still lag behind male counterparts
Follow Joe Flint on Twitter @JBFlint.
---