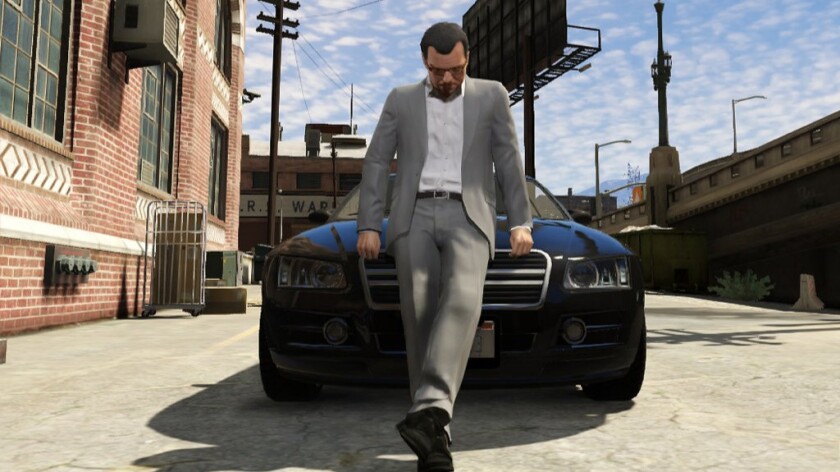 SAG-AFTRA, the union representing actors and other performers in Hollywood, recently asked the state of California to open an investigation into allegedly unsafe vocal recording sessions held by companies in the video game industry.
In a letter sent to the state's Division of Occupational Safety and Health on May 25, SAG-AFTRA said that long hours, coupled with the need to record loud and strenuous noises such as violent screaming and inhuman voices, were damaging the vocal cords of its members.
See the most-read stories this hour >>
David White, SAG-AFTRA's national executive director, sent the letter to Cal/OSHA regional manager Hassan Adan after collecting months of feedback from the union's members. SAG-AFTRA began reaching out to the agency in early February after receiving a strong response from its members concerning unsafe voice acting practices in video games.
According to the union, its members have suffered from issues including cysts, polyps and cord hemorrhaging. SAG-AFTRA warned that the practices would cause permanent and "career-ending" changes in vocal quality or complete vocal cord paralysis.
White added that the union's members were given insufficient time to warm up their voices and, in some cases, were given special candies to stop the actors from feeling the damage they were inflicting on their vocal cords.
"Actors have limited ways of protecting themselves on the job independently," White said in the letter. "Our members fear retaliation for letting employers know if a session is becoming too vocally stressful. As actors are freelance employees, and are rarely signed to a contract for any single game, the performers can be let go if the employer feels unsatisfied with a session."
The letter comes as the union is in the middle of negotiations to secure a new contract for actors who work in the video game industry.
A spokesperson for SAG-AFTRA declined to comment, citing the pending negotiations. Adan and major video game publishers Activision and Electronic Arts were not immediately available for comment.
Tensions have been heating up between SAG-AFTRA and the video game industry. Last year SAG-AFTRA voted to give the union's leaders the authority to call a strike on behalf of its members working in video games. The strike vote was approved by an overwhelming margin with the intent to strengthen the union's ability to bargain with potential employers for better working conditions and improved pay.
ALSO
Hulu's delicate dance with advertisers and consumers
'Warcraft,' probably a U.S. dud, seeks profitability via China
Sumner Redstone's attorneys say he removed key lieutenants from trust over Paramount sale
---