Sony Corp. has agreed to pay $750 million for the Michael Jackson estate's half of its joint venture Sony/ATV Music Publishing.
The deal announced Monday will give the Japanese electronics and entertainment giant full ownership of the music publishing company that represents artists such as the Beatles, Leonard Cohen and Bob Dylan.
Sony/ATV has existed as a joint venture since 1995.
See more of Entertainment's top stories on Facebook >>
The transaction, subject to regulatory approval, is the result of the process that began last fall when Sony triggered a clause in its contract with the Jackson heirs to allow either Sony or the estate to buy out the other partner's 50% stake.
That move led to wide speculation in the entertainment industry about the future of the world's largest music publisher, which manages 3 million copyrights. There have long been rumblings of a potential sale, and the possibility was even broached in emails exposed in the 2014 cyber attack on Sony Pictures.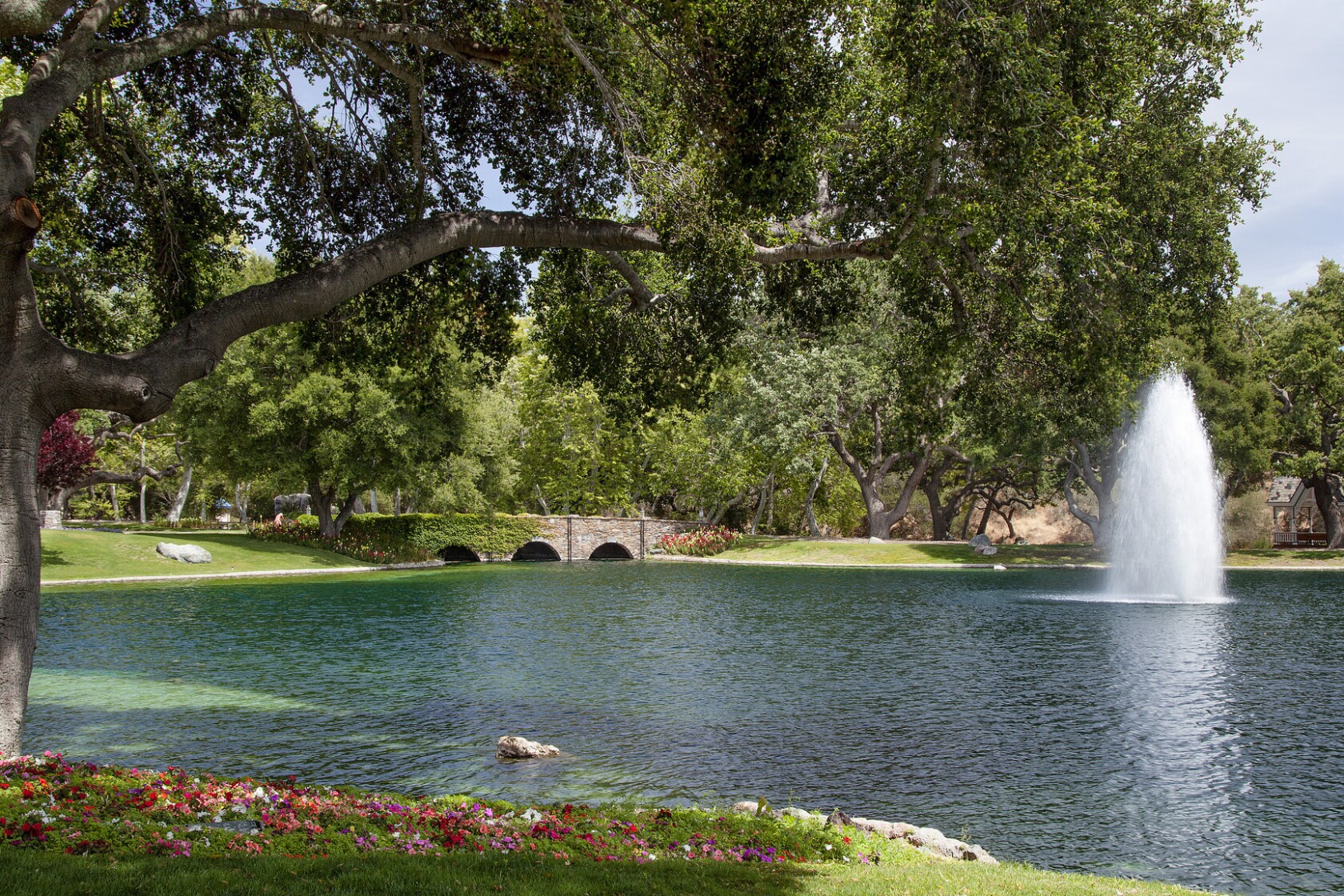 Hot Property: Neverland Ranch
(Jim Bartsch)
Hot Property: Neverland Ranch
(Jim Bartsch)
Hot Property: Neverland Ranch
(Jim Bartsch)
Hot Property: Neverland Ranch
(Jim Bartsch)
Hot Property: Neverland Ranch
(Jim Bartsch)
The estate of Michael Jackson, run by John Branca and John McClain, had initially hoped to reach a deal to buy out Sony's stake and had spoken with potential partners, according to people familiar with the negotiations who were not authorized to comment publicly. But the purchase price from Sony ultimately proved attractive to the estate.
The parties have entered a memorandum of understanding, with a definitive agreement anticipated by the end of this month. The deal is expected to close in late 2016 or early 2017.
Jackson's heirs are still in the music business, retaining a 10% stake in the EMI Music Publishing catalog. It also owns the rights to Jackson-written songs including "Billie Jean," "Beat It" and "Black or White," in addition to the singer's master recordings.
Sony's new agreement with the Jackson estate comes at a time when music publishers and record labels are trying to figure out how to best deal with consumers' shift from owning music to streaming it through services such as Spotify and Apple Music.
"This acquisition will enable Sony to more quickly adapt to changes in the music publishing business, while at the same time continuing to be an unparalleled leader in the industry and a treasured home for artists and writers," said Michael Lynton, chief executive of Sony Entertainment, in a statement.
Jackson paid $47.5 million for ATV Music, the publishing company that owned the Beatles catalog, in 1985. In 1995, Jackson merged the business with Sony's music publishing arm to form Sony/ATV. Jackson died in 2009.
Sony also owns Sony Music, the record label that represents Adele.
Follow Ryan Faughnder on Twitter for more entertainment business coverage: @rfaughnder
ALSO:

Joseph Fiennes defends being cast as Michael Jackson, suggests people use imagination
Without Kevin Spacey, what's next for Relativity Media?
Supreme Court stays out of Batmobile case, a victory for DC Comics' copyright crusade
---