'Star Wars: The Force Awakens' passes 'Avatar' as U.S. box-office champ
"Star Wars: The Force Awakens" officially became the highest grossing movie in U.S. history Wednesday, not adjusting for inflation.
The Walt Disney Co. movie has surpassed the previous domestic record of $760.5 million held by the 2009 James Cameron blockbuster "Avatar," according to studio estimates, achieving the landmark feat in just 20 days.
Actual studio box-office figures will not be released until Thursday morning. However, the movie had grossed $758.2 million in ticket sales from the U.S. and Canada as of Tuesday, guaranteeing the threshold would be passed Wednesday.
"The Force Awakens," the seventh film in the Lucasfilm space saga, has broken numerous records around the world since its release on the night of Dec. 17. Its first domestic weekend generated $248 million in ticket sales, shattering the previous benchmark set with the June launch of Universal Pictures' "Jurassic World."
Join the conversation on Facebook >>
It has also proved an impressive draw internationally, posting the biggest opening weekends in countries including Germany, Australia and Russia. It crossed the global $1-billion mark in 12 days, faster than any previous movie.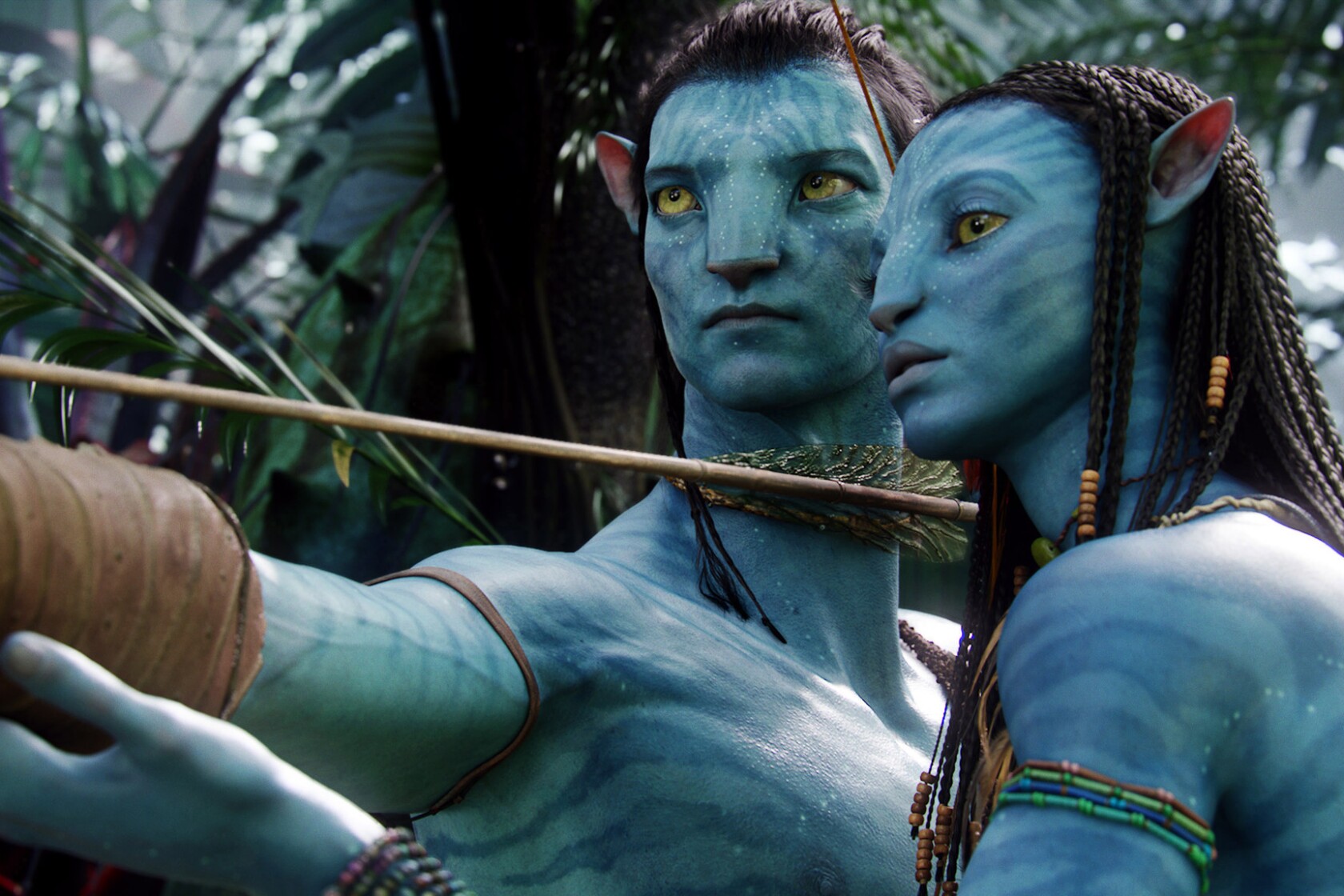 If box-office dollars are adjusted for inflation and represented in real terms, "Avatar" -- the $760-million behemoth -- isn't even in the top 10. (It's No. 14). Here are the biggest winners in Hollywood history. Sources: Los Angeles Times / Box Office Mojo
(Twentieth Century Fox)
"Gone With the Wind" didn't look like a hit in pre-production when David O. Selznick hired (then fired) George Cukor to direct it. Gary Cooper turned down the role of Rhett Butler and said, "I'm just glad it'll be Clark Gable who's falling on his face."
(New Line Cinema)
"Star Wars" was passed on by almost every studio in Hollywood before Fox said, "May the force be with you," and saw tickets hit hyperdrive.
(20th Century Fox)
Julie Andrews and the Von Trapp family captured the hearts of America and the Academy Award for best picture. It's the only musical in the top 10 (though Andrews starred in the next highest-earning musical, "Mary Poppins," at No. 25.)
(Twentieth Century Fox)
"E.T." phoning home rang up massive box-office dollars in 1982 terms, now doubled to more than a billion when adjusted.
(Margaret Herrick Library)
James Cameron broke box-office records for "Avatar," but his "Titanic" was actually the bigger earner.
(Paramount Pictures)
Holy Moses! This Cecil B. DeMille holiday TV perennial had a strong run at movie theaters too.
(American Movie Classics)
Steven Spielberg has the common touch and is the only director to have two films in the top 10 grossers.
(Universal Studios)
Like "Gone With the Wind," an epic film in scope and length. At more than three hours, the sweeping love story from 1965 was nominated for 10 Oscars and won five -- but lost best picture to "The Sound of Music."
(MGM)
The only horror movie on the top 50 list of all-time winners ("The Sixth Sense," at No. 61, is the next closest), this 1973 film got a box-office boost from news reports of audience members fainting from fright.
(Warner Bros.)
The only animated movie in the top 10, it has company in No. 11 ("101 Dalmatians"), No. 18 ("The Lion King") and No. 22 ("Fantasia").
(Walt Disney Co.)
However, it remains to be seen whether the film can reach "Avatar's" worldwide record of nearly $2.8 billion. Analysts expect "Star Wars: The Force Awakens" to eventually gross more than $2 billion, a benchmark reached only by "Avatar" and "Titanic." Much depends on how the film fares in China, the world's second-largest movie market, where it arrives Saturday.
"The Force Awakens'" global tally now stands at about $1.56 billion, making it the fourth-highest grossing movie worldwide so far. (The 2015 release "Jurassic World" is No. 3 with $1.67 billion.)
FULL COVERAGE: 'Star Wars' news and features
Its success bodes well for Disney, which bought Lucasfilm for $4 billion in 2012 and has multiple other "Star Wars" movies planned. Disney also stands to reap rewards across business segments including toys, video games, theme parks and television.
Although the numbers are impressive, the all-time U.S.-Canada rankings change significantly when factoring ticket price inflation.
"Star Wars: The Force Awakens" is the 21st-highest grossing film in history when the numbers are adjusted, according to Box Office Mojo. "Gone With the Wind," from 1939, remains the all-time box-office champion with more than $1.7 billion domestically in today's dollars. The original 1977 "Star Wars" ranks in second place with around $1.5 billion, including re-releases.
Follow Ryan Faughnder on Twitter for more entertainment business coverage: @rfaughnder
MORE
Netflix and DreamWorks Animation fortify alliance
'The Revenant' is likely to see a solid nationwide debut but it won't top 'Star Wars'
Sumner Redstone's lawyers want competency case dismissed; Viacom CEO accused of ducking deposition
---
From the Emmys to the Oscars.
Get our revamped Envelope newsletter, sent twice a week, for exclusive awards season coverage, behind-the-scenes insights and columnist Glenn Whipp's commentary.
You may occasionally receive promotional content from the Los Angeles Times.