On Location: MPAA's Chris Dodd invites film commissioners to summit on incentives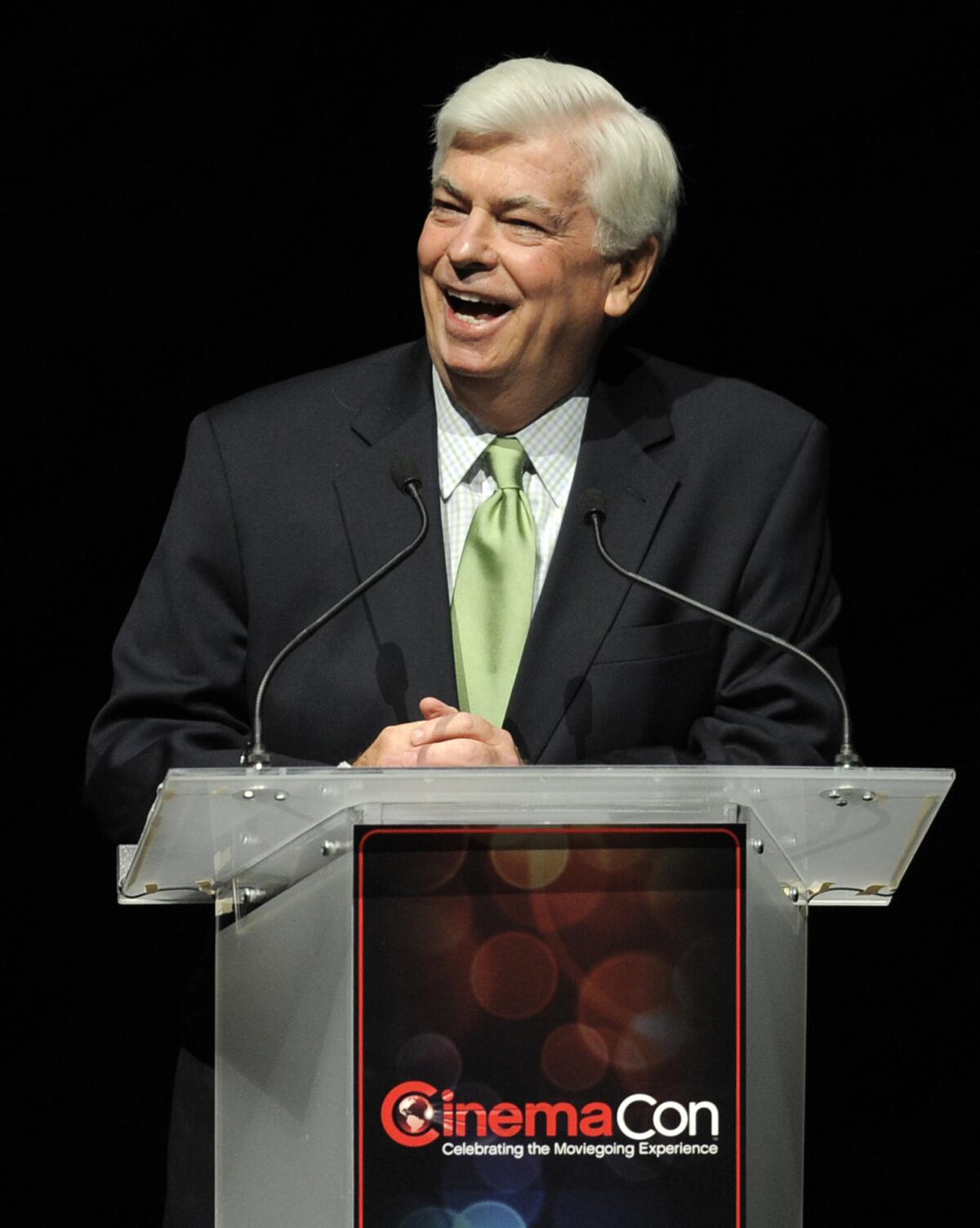 As California legislators worked toward a landmark deal that would more than triple annual funding for California's film and TV tax credit program, Hollywood's chief lobbyist invited film commissioners around the country to attend "an important industry discussion."
In an email sent to film commissioners, Chris Dodd, the former senator from Connecticut and chairman of the Motion Picture Assn. of America, asked film industry officials to attend an "MPAA/Film Commissioner Summit" in Washington, D.C., on Sept. 29.
"We will discuss how to better partner to garner additional legislative and other political support for your jurisdiction's production incentive program," states the email, a copy of which was obtained by the Los Angeles Times. "Hear from film commissioners how (the) MPAA can help with your production incentive program. Learn about MPAA's exciting new marketing and social media campaigns/initiatives."
On one level, it's not surprising that MPAA would host such a gathering. After all, Dodd and his colleagues frequently promote film incentive programs. The MPAA also routinely conducts research touting the economic benefits of filming in rapidly growing film hubs such as Georgia and New York.
Nonetheless, the timing of the conference is unusual because it comes so soon after California lawmakers moved to expand their own incentives.
Kate Bedingfield, a spokeswoman for the MPAA, said the meeting was scheduled several weeks ago - the initial invites were sent July 25 - and was not in response to California's action. Many film commissioners will already be on the East Coast to attend a film industry conference, she noted.
"We work closely with state film commissioners every day on a wide array of issues, from physical production issues to state incentive programs," Bedingfield said. "This meeting is just another opportunity for us to discuss ways to enhance our productive relationship and be helpful resources for each other moving forward."
Alarmed over the exodus of film work from California, a coalition of unions, vendors and studios lobbied heavily in support of legislation that would increase annual funding for the state film tax credit to $330 million, up from the current level of $100 million a year. The bill was approved by the legislature Friday and has already been blessed by Gov. Jerry Brown, who is expected to sign the bill into law this month.
Steve Dayan, secretary-treasurer of Teamster Local 399, which is part of the coalition, said he was not surprised to learn of the MPAA summit.
"I'm not happy about it, of course, but this is the business they are in," Dayan said. "They (the studios) are going to try to get as much as they can, wherever they can. I can't begrudge them that."
Nearly 40 states offer some form of tax credit, rebate or grant, and the MPAA has played a key role in their spread nationwide.
But, as The Times reported Sunday, some states have been reevaluating their film subsidies amid debates over their cost effectiveness.
Last month, for example, the North Carolina legislature opted to scrap the state's current film tax credit (replacing it with a smaller grant program) despite dire warnings from industry proponents the action would decimate the film industry. Michigan and New Mexico also have scaled back their programs in recent years.
From the Oscars to the Emmys.
Get the Envelope newsletter for exclusive awards season coverage, behind-the-scenes stories from the Envelope podcast and columnist Glenn Whipp's must-read analysis.
You may occasionally receive promotional content from the Los Angeles Times.