Univision, Telemundo hope rising Latino influence attracts ads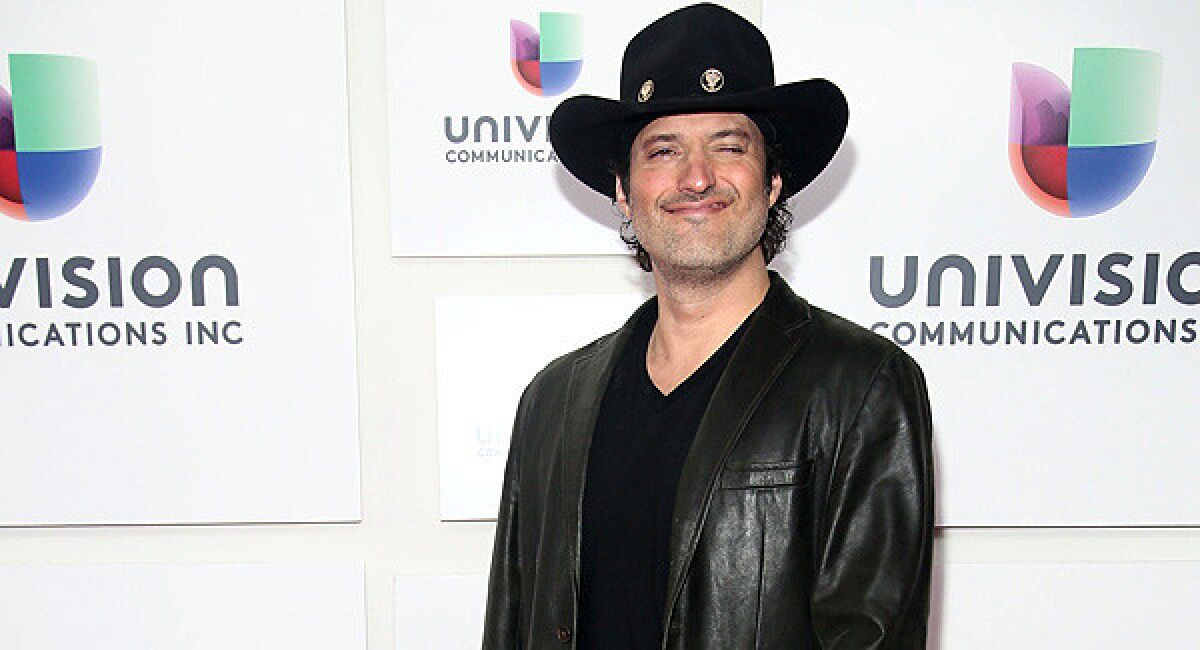 NEW YORK — The two major Spanish-language television companies delivered an unusual pitch to advertisers: Our viewers watch our programs live. They don't digitally record them to fast-forward through the commercials.
Both Univision Communications and Telemundo on Tuesday sought to reinforce a message that Spanish-language television is a better value for advertisers. The major networks, including Fox, NBC and ABC, have been bleeding viewers, but the audiences have been growing on Spanish-language channels.
The two companies touted their new season lineups to advertisers in separate presentations in New York. Both claimed that their viewers were more engaged and more passionate than viewers of the four major broadcast networks. Univision noted that more than 90% of viewing of Spanish-language shows is done in real time, compared with about 65% for the English-language networks.
Univision, which boasts the fifth-ranked television network in the U.S., and Telemundo, which is owned by NBCUniversal, are hoping to ride the rising wave of Latino influence in the U.S. to expand their slice of the multibillion-dollar television advertising pie.
"Our country is changing. In fact, it has already changed," Steve Mandala, Univision's executive vice president of advertising sales, told a crowd of advertisers. "We are the power behind the opening weekend of many movies ... and if you are trying to sell autos you cannot succeed without the Hispanic audience."
ABC, CBS, NBC and Fox also are participating in the annual spring advertising auction known as the "upfront." The four networks are hoping to negotiate higher rates for their ad time — despite substantial audience erosion in recent years.
"Univision is the only network where you pay for more, not for less," Mandala said.
Its competitor Telemundo has seen its audience increase too.
Each year, Univision and Telemundo have worked overtime trying to convince advertisers that their Spanish-speaking audiences are as valuable as more assimilated English-speaking Latinos. Spanish-language TV time is sold at a discount to the commercials on the English-language networks.
PHOTOS: Celebrities by The Times
Both Univision and Telemundo expect to increase their upfront haul this year.
"The Spanish-speaking market in the U.S. is an emerging market, and it is right here in the advertisers' backyards," Emilio Romano, president of Telemundo Media, said in an interview with The Times.
Advertisers have been responding. During the last year Telemundo added more than 100 advertising clients to its roster, Romano said, adding that this upcoming season should log even more growth.
"We expect to finish the upcoming television season on an even stronger note," Romano said. "There is more shifting of resources and advertisers are putting more money on Spanish-language television. We are not seeing the same fragmentation that English-language television is facing."
Meanwhile, Univision said it had made a financial investment in the planned El Rey cable channel owned by Hollywood director Robert Rodriguez — director of the cult film "El Mariachi" and the box-office hit "Spy Kids" — and FactoryMade Ventures.
El Rey is expected to launch in December and target male Latinos under 35 with English-language programming. Univision declined to provide financial details about its investment.
El Rey is the second planned English-language network to capture Univision interest. The company a year ago entered into a 50-50 partnership for a planned 24-hour news channel with ABC News. The channel, called Fusion, is supposed to launch late this year.
Villarreal reported from New York and James from Los Angeles.
---
Get our L.A. Goes Out newsletter, with the week's best events, to help you explore and experience our city.
You may occasionally receive promotional content from the Los Angeles Times.