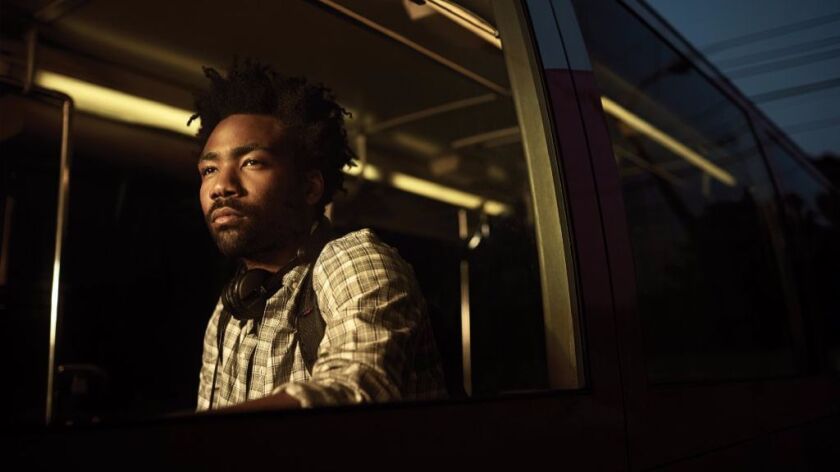 When Emmy voters find something they like, they're apt to return to the well again and again until (finally!) a new series or performance is so good that it jolts them out of their lethargy.
This year, FX's "Atlanta" should provide that thunderbolt.
The Emmy comedy categories sport a number of streaks. "Veep" has won series honors two years running. Prior to that, "Modern Family" had a five-year reign. Jeffrey Tambor has won back-to-back honors for his beautiful lead turn on "Transparent." Julia Louis-Dreyfus has taken the lead actress Emmy for all five of "Veep's" brilliant, barbed seasons.
MORE: 'Handmaid's Tale,' 'Atlanta' and 'The Night Of' lead our 2017 Emmys Buzzmeter »
And here's the thing: "Veep" hasn't lost a step in its current run of episodes. If anyone was worried how the show would do after Selina's exit from the White House, those concerns have been put to rest in a season that (so far, at least) has more than maintained the show's signature cynical, irreverent excellence. As for "Transparent," its third season contained many astoundingly good moments from Tambor and, especially, costar Judith Light.
So bravo one and all.
But "Atlanta" should still sweep this year's Emmys.
Donald Glover's series took the observational, auteur-driven comedy that FX has nurtured in such shows as "Louie," "Baskets" and "Better Things" and succeeded, by all accounts, in fulfilling Glover's stated claim — to "show people what it feels like to be black." "Atlanta's" 10 episodes shift between seriousness and slapstick, examining issues like identity and appropriation with an immediacy and intelligence that made it unlike anything else on television. And its lead quartet of actors — Glover, Zazie Beetz, Lakeith Stanfield, Brian Tyree Henry — might be the best group working in TV today.
What other programs and performances might break through this year? Here's a look at how the Emmy nominations could shake out in the comedy categories.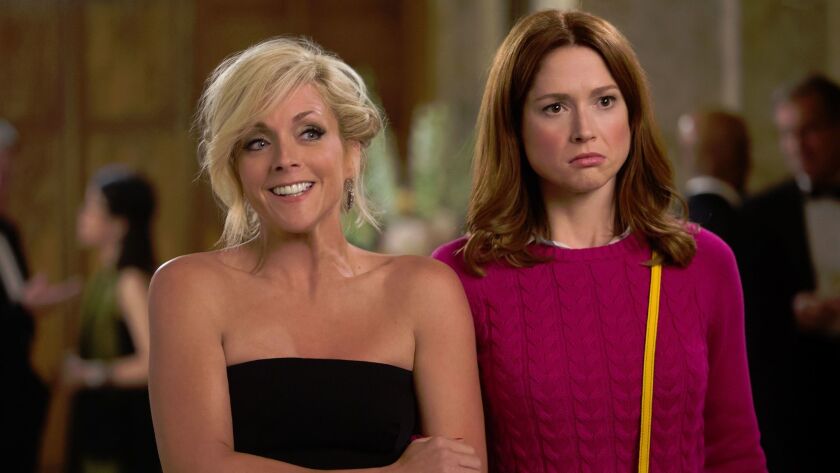 COMEDY SERIES
"Atlanta"
"Veep"
"black-ish"
"Master of None"
"Silicon Valley"
"Transparent"
"Unbreakable Kimmy Schmidt"
Prime contenders: "Modern Family," "Girls," "Insecure," "Fleabag," "Better Things," "The Good Place," "Catastrophe," "Baskets," "Difficult People"
Analysis: Six of the shows nominated last year will probably return, with "Atlanta" pushing out either "Modern Family's" eighth season (all good things must come to an end) or "Kimmy Schmidt." In a perfect world, both would make room for any one of the series listed among the prime contenders, including "Girls," which offered some very funny episodes in its last season, even if it didn't quite stick the landing in its finale. The problem for most of these contenders is one of viewership. Do enough voters know them to push them across the finish line? Fingers crossed.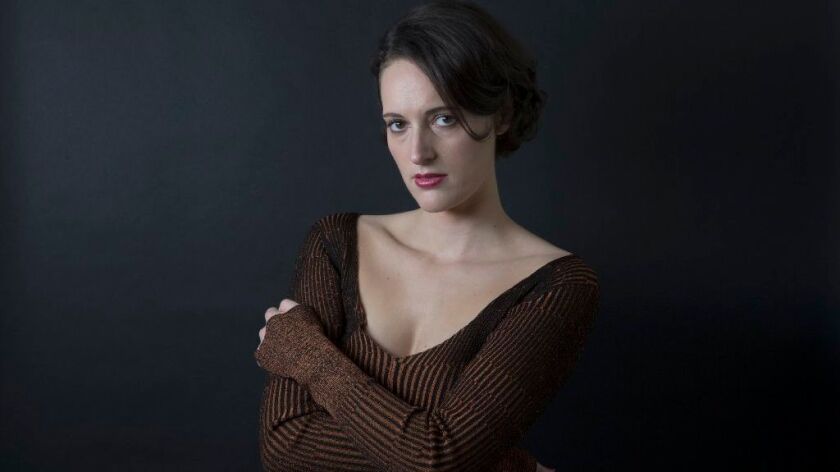 COMEDY ACTRESS
Julia Louis-Dreyfus, "Veep"
Tracee Ellis Ross, "black-ish"
Ellie Kemper, "Unbreakable Kimmy Schmidt"
Allison Janney, "Mom"
Lily Tomlin, "Grace and Frankie"
Issa Rae, "Insecure"
Prime contenders: Phoebe Waller-Bridge, "Fleabag"; Sarah Jessica Parker, "Divorce"; Jane Fonda, "Grace and Frankie"; Tracey Ullman, "Tracey Ullman's Show"; Lena Dunham, "Girls"
Analysis: Janney, owner of seven Emmys, has decided to move up a class, going from supporting to lead for "Mom." She did the same thing when she played C.J. Cregg on "The West Wing," winning two Emmys for lead after taking two for supporting. You know who else has seven Emmys? Louis-Dreyfus. Parker has one for acting too, which could give her or another name brand, Fonda, an edge here over newcomers like Waller-Bridge or Rae. But the latter two women, creators and stars of funny shows pulsating with life, both deserve nominations. It's not that big a stretch to think that they might receive them.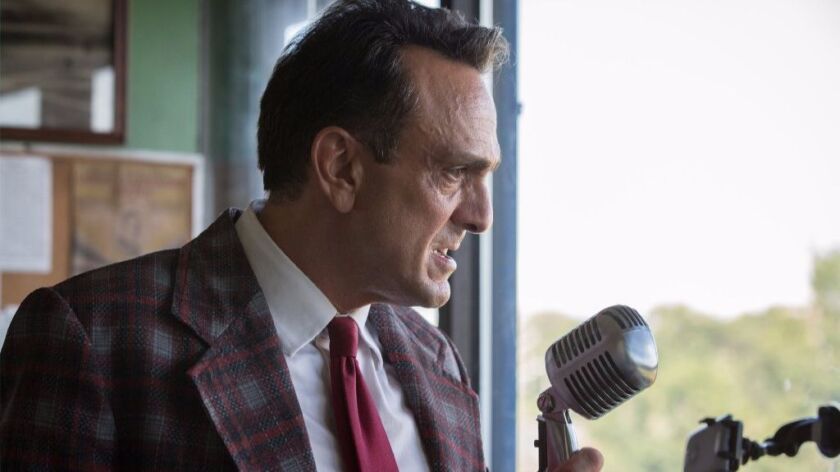 COMEDY ACTOR
Donald Glover, "Atlanta"
Anthony Anderson, "black-ish"
Jeffrey Tambor, "Transparent"
Aziz Ansari, "Master of None"
William H. Macy, "Shameless"
Thomas Middleditch, "Silicon Valley"
Prime contenders: Hank Azaria, "Brockmire"; Will Forte, "The Last Man on Earth"; Ted Danson, "The Good Place"; Zach Galifianakis, "Baskets"; Neil Patrick Harris, "A Series of Unfortunate Events"; Billy Eichner, "Difficult People"
Analysis: The predicted group has six of the seven nominated actors from last year, with Glover subbing in for two-time nominee Forte. It wouldn't be surprising though to see Azaria, owner of six Emmys (four for voice work in "The Simpsons" and two for acting), nominated for his hilarious, vile and remarkably empathetic title turn on IFC's "Brockmire."
And while it's hard to say a 15-time Emmy nominee deserves more love, it'd be nice to see Danson get some play for the delightful, first-year NBC series "The Good Place." Danson's comic timing remains impeccable, and the show's finale made his subtle acting choices throughout the season all the more interesting.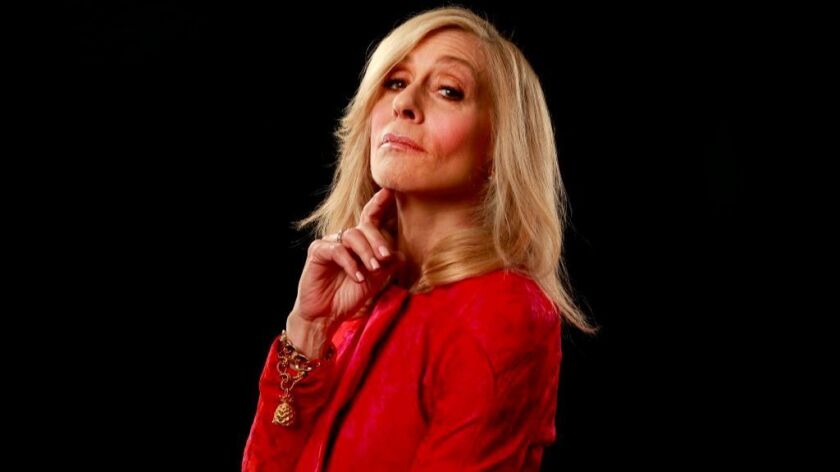 COMEDY SUPPORTING ACTRESS
Kate McKinnon, "Saturday Night Live"
Judith Light, "Transparent"
Rita Moreno, "One Day at a Time"
Andrea Martin, "Great News"
Anna Chlumsky, "Veep"
Zazie Beetz, "Atlanta"
Prime contenders: Gaby Hoffman, "Transparent"; Jane Krakowski, "Unbreakable Kimmy Schmidt"; Julie Bowen, "Modern Family"; Mayim Bialik, "The Big Bang Theory"; Leslie Jones, "Saturday Night Live"
Analysis: McKinnon won her first Emmy last year, and her lacerating turns as Kellyanne Conway and Jeff Sessions will probably return her to the podium this year. With Janney moving to lead and Niecy Nash's "Getting On" gone, there are two openings here and a lot of competition to fill them. Light and Chlumsky should return as nominees, as could Hoffman for her consistently courageous work on "Transparent." But we're banking on a trio of women from new shows — the well-liked Tony-winner Martin, EGOT club member Moreno and magnetic newcomer Beetz — to secure the final slots.
COMEDY SUPPORTING ACTOR
Alec Baldwin, "Saturday Night Live"
Louie Anderson, "Baskets"
Brian Tyree Henry, "Atlanta"
Tony Hale, "Veep"
Tituss Burgess, "Unbreakable Kimmy Schmidt"
Ty Burrell, "Modern Family"
Prime contenders: Laurence Fishburne, "black-ish"; Matt Walsh, "Veep"; Andre Braugher, "Brooklyn Nine-Nine"; Timothy Simons, "Veep"; Lakeith Stanfield, "Atlanta"; Adam Driver, "Girls"
Analysis: "What a season this has been … for me ...," Baldwin joked recently on the season finale of "Saturday Night Live." Indeed, the current edition of "SNL" will be remembered mostly for the work of recurring guest stars Baldwin and Melissa McCarthy than anything the cast (save for McKinnon) did. Baldwin's attention-grabbing turn as Donald Trump is sure to land him a nomination and probably the win, though it pales in comparison to the affecting work last year's winner, Anderson, did on the superb second season of "Baskets." Week in and week out, Anderson broke your heart. That's tougher to do than an impression.
Twitter: @glennwhipp
---