Jeffrey Tambor finds more change in second season of 'Transparent'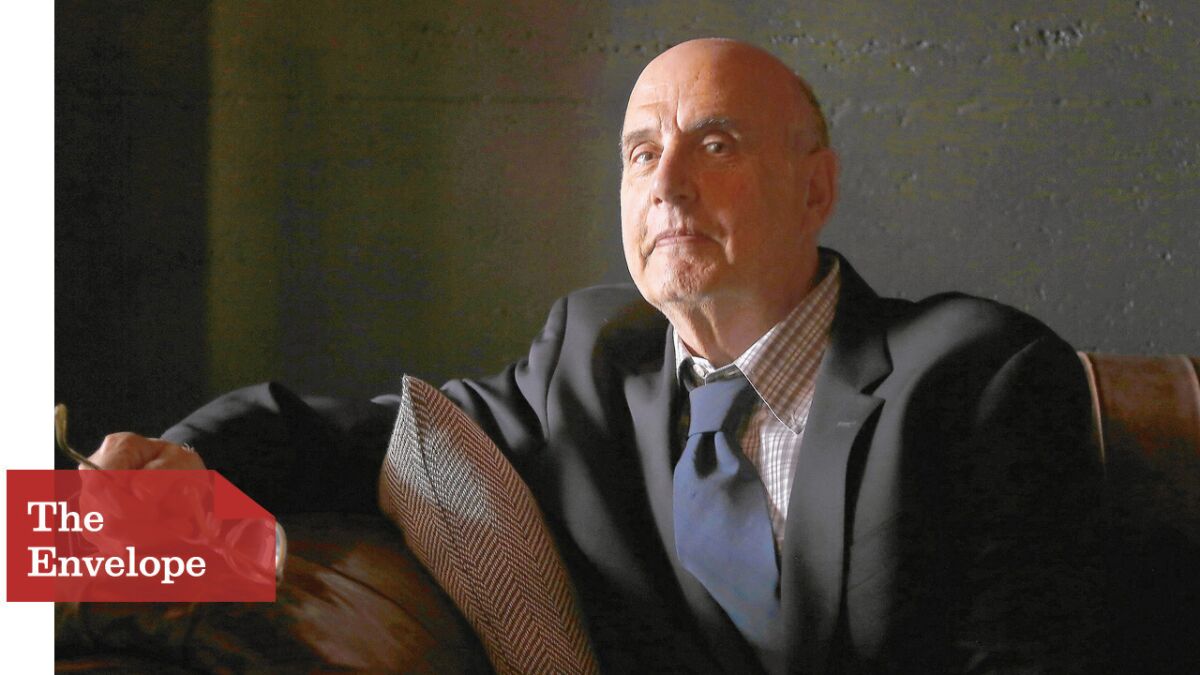 Jeffrey Tambor has given TV audiences unforgettable characters, including Hank Kingsley on "The Larry Sanders Show" and George Bluth Sr., paterfamilias on "Arrested Development." But nothing could have prepared us, or him, for Maura Pfefferman in "Transparent." As the newly out transgender head of a dysfunctional family, Tambor's performance is a work of messy, delicate beauty.
The Amazon series' first season won raves and awards, including Tambor's Golden Globe early this year for lead actor in a television comedy. The second season dropped on Dec. 11, the day after he garnered his second Globe nod, as did the show, created by Jill Soloway, and two days after earning similar nods from the SAG Awards.
Join the conversation on Facebook >>
Maura's transition was the main throughline for the first season. Now the story is branching out and even back — all the way to 1930s Germany. Tambor, 71, discusses Maura and her world by phone while driving to Manhattan from his home in Westchester County. "There's not a day that goes by that I don't feel the tap tap tap of responsibility," he says about the role of his life.
It's not many comedies that can fold in flashbacks to the Weimar Republic.
Jill Soloway is an alchemist and a creator who is unbelievably talented. She just reinvented the wheel again. It's staggering. You find yourself crying at the oddest times and laughing at the oddest times, and that's life with the Pfeffermans.
During the first season, did you have any inkling that these flashbacks would be coming?
No. And who knows what magic Jill will create in Season 3? I can't wait.
How is her set different from the others you've worked on?
It is the safest set that one could ever be on. There isn't a wrong take or a right take. There is just the next take, and it's all about discovery. Now let me be clear: It's not Woodstock on that set. It's very structured and very specific, but it's also very permissive. And not only the set. In front of the camera, behind the camera, up in the production office, up in the writers' room, that is the most extraordinary fellowship that I've ever worked on. It's not careless, but it is carefree.
Has it affected the way you work or changed you as an actor?
I think I get to use more of Jeffrey than I ever used in any character, and I can take off all the barriers and have a free fling at it. That's how it feels to play her. I was the kid who over-studied in school and underlined every line in the book. I was the guy who learned everybody else's lines in addition to mine. The wonderful thing about playing Maura is that there are many scenes where I actually don't know how to play it because Maura doesn't know quite how to play the scene, because Maura is discovering and Maura is very new on her journey, and that is a very wonderful, freeing experience.
Much of last season was about Maura's transition and those painful, exciting first steps. This season she's starting to settle into herself.
What she hasn't settled into is: Where does she live, who are her friends? Who does she talk to at the LGBTQ center? Where do you shop? How do you dress? How do you do this? That's what I love about Season 2. She's made her decision, now how does she effect it, and whom can she trust?
Nobody is off the hook. Prejudice comes up where you least expect it. In Maura's past. Even at a women's music festival.
Jill and company have taken the bubble wrap off. It's warts and all. What I love about Jill is that she's not a polemicist in any way. These are lives being led. That's why when people come up to me about it, inevitably they'll start talking about their family. Or the wedding scene that opened Season 2 — so many people have said, "I've been at that wedding!"
---
From the Oscars to the Emmys.
Get the Envelope newsletter for exclusive awards season coverage, behind-the-scenes stories from the Envelope podcast and columnist Glenn Whipp's must-read analysis.
You may occasionally receive promotional content from the Los Angeles Times.