Q&A: 'Beale Street' cinematographer immerses the viewer in the characters' experiences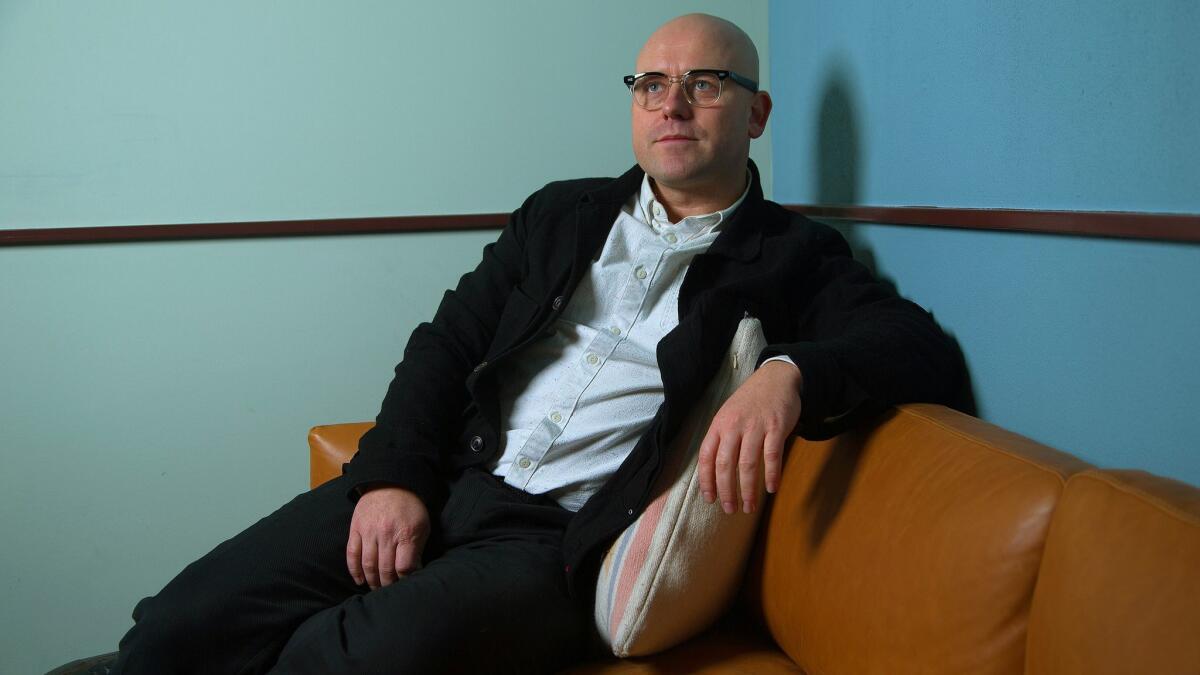 It's 1970s Harlem in director Barry Jenkins' adaptation of James Baldwin's novel "If Beale Street Could Talk," a place filled not just with the troubles of a midcentury young African American couple, Tish Rivers (KiKi Lane) and Alonzo "Fonny" Hunt (Stephen James), but also with an intense undercurrent of strength, hope and love. It is cinematographer James Laxton's job to illuminate how these two viewpoints coincide.
"The camera can make judgments about what the audience sees and feels and how they enter and live inside a story," says Laxton, who was nominated for an Oscar for his poetically skillful work with Jenkins on the Oscar-winning film "Moonlight." "Maybe 'judgment' isn't the best word; perhaps it is how the camera lens can help transform and illuminate, how an audience enters and lives inside a story." Laxton will soon work with Jenkins again on the Amazon Prime series "Underground Railroad," based on Colson Whitehead's Pulitzer Prize-winning novel.
Are your cinematic choices similar to Barry Jenkins' when you approach a work, or do you arrive at agreement from different places?
Usually, we see things from pretty specific places. Barry and I are very diligent about sensitivity to character, making visual choices based on character as opposed to narrative. For example, we're obsessed with this idea of immersion and bringing the camera within and inside the character's experience.
Your color palette choices are striking as well. Whereas "Moonlight" has a blue tone, "Beale Street" has a warm gold tone. Why did you make that particular choice?
In "Moonlight," the color palette stems from the city itself, Miami, and with "Beale Street," we tried to create New York in the early '70s. It's about place. Couple that with the idea the film is about a great deal of things: Whether it discusses race relations in America, the prison system here, etc., it's also a film with love at its core, and when I think of love, there's a great warmth in my mind, and I think of warm colors.
Q&A: Barry Jenkins' two young 'Beale Street' stars became instant 'soul mates' »
I love James Baldwin yet hadn't read the novel before I saw the film. The narrative line presents a bit bleaker tone. It wasn't what I had anticipated.
I don't mean to put less emphasis on the more challenging topics, the darker scenes; these are deep and dark parts of their world, and I by no means mean to de-emphasize those. That being said, I feel — and I think Barry feels this way, though I don't mean to speak for him — love is the thing we all experience. If we can tap into that from a visual perspective, moving the camera, lighting a certain way, choosing specific color palettes, the hope is our audiences see and experience it. For someone who didn't grow up in Harlem in that era, if I can use my work and the techniques I have at my disposal to show the film's more challenging aspects through a prism of love, that's my aim.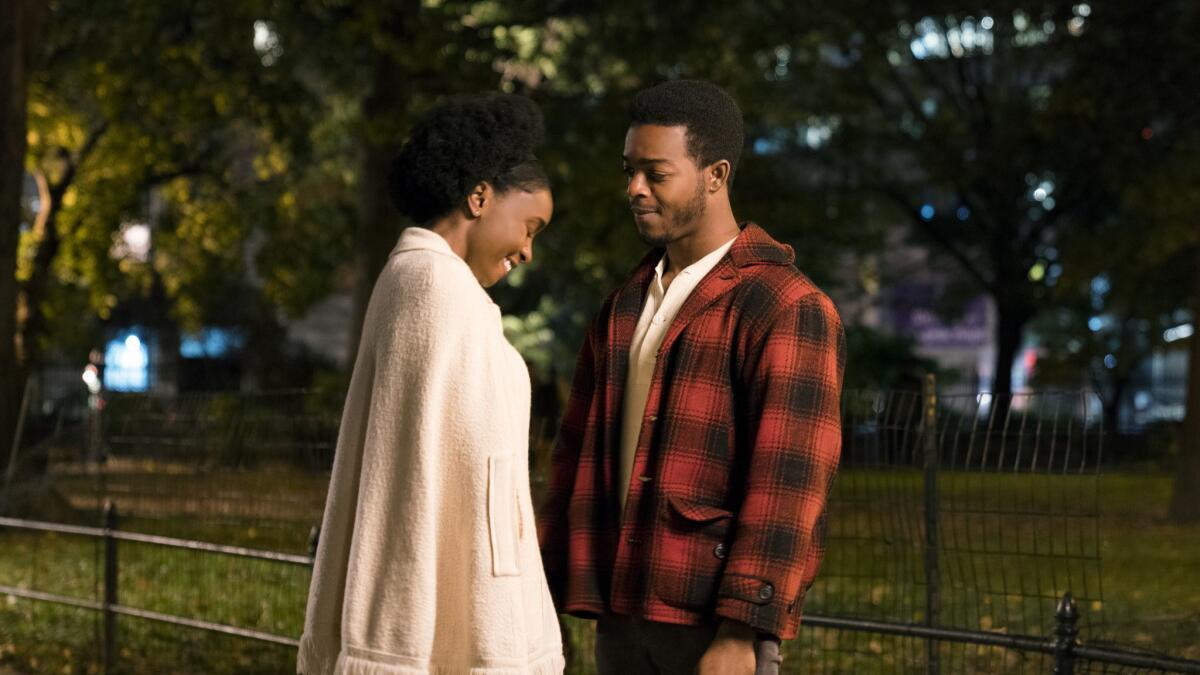 The birth of Tish and Fonny's baby emphasizes that.
That's a great example. To me, the baby's birth is an example of hope, of strength, of the human spirit, how we all love and want better for our children. It's why we put a big backlight in there, why we chose to be so intimate with our camera in that bathtub with Tish and her child and to move the camera with such strength and purpose; it was to emphasize how powerful the miracle of birth is. If we chose to light that scene with a much darker perspective, to place the camera outside the bathtub and to make it stationary and more observational, we would not have felt the strength and hope in that birth.
The two families fighting was shot with great energy. Was that a difficult scene from a cinematographer's perspective?
That was tough. We really wanted to make sure the camera was like another character in that scene; we didn't just place the camera in the corner of the room to show and record it all like a theater play. We made sure to place the camera right over a character's shoulder or sometimes between characters to bring the audience inside that conversation and allow them to see and experience those scenes … like another family member on the couch.
The scene with Fonny and Daniel was beautiful; the light receded as the emotion intensified.
There was a lot of tension in that scene, and at the same time there's a great familiarity between Fonny and Daniel. What I love so much is while the discussion is about some really dark and chilling experiences Daniel had in prison, it's also two men opening up to each other in an intimate way, and a great love is shown between the two characters. It's something I feel isn't presented very often on film, men being open in that way. It's important to have scenes like this.
FULL COVERAGE: Get the latest on awards season from The Envelope »
From the Oscars to the Emmys.
Get the Envelope newsletter for exclusive awards season coverage, behind-the-scenes stories from the Envelope podcast and columnist Glenn Whipp's must-read analysis.
You may occasionally receive promotional content from the Los Angeles Times.