"The Shape of Water" cleaned up with Golden Globes nominations. "Three Billboards Outside Ebbing, Missouri" led the field among the Screen Actors Guild Awards nods.
What does this mean for this year's wide-open Oscars race?
Welcome to the Gold Standard, the newsletter from the Los Angeles Times that helps guide you through the ins and outs of the awards season leading up to the Oscars.
I'm Glenn Whipp, The Times awards columnist and your newsletter host.
Are we taking the Golden Globes seriously?
Time was, we'd look at the Hollywood Foreign Press Assn.'s slate of nominees and chuckle at the group's weird, wacky choices and ponder which studios threw the most lavish junkets and which stars posed for the most selfies with HFPA members.
But the group has turned sort of respectable in recent years, which means its nomination slates are being parsed not just for the names but inclusion and cultural messaging.
As I wrote here, critics on social media found some of the HFPA's choices baffling this year. With so many deserving women directors, picking Ridley Scott over, say, Greta Gerwig is curious.
Was it simply because the HFPA loved that Scott replaced Kevin Spacey with Christopher Plummer in his already-finished movie, "All the Money in the World," and still made his Christmas release date? Or maybe they just loved the fact that they were the only voting group to see the film. (I'm seeing it later today, so I'll soon have a more informed opinion. Knowing the HFPA, I'm just a little skeptical of the three nominations they gave to Scott's kidnapping thriller.)
You can see the full list of Globes nominations here. Surprises and snubs are here. "Lady Bird" star Saoirse Ronan having a glass of prosecco while her mam lights candles to set the mood? The Times' Amy Kaufman takes you to Ireland for that scene here.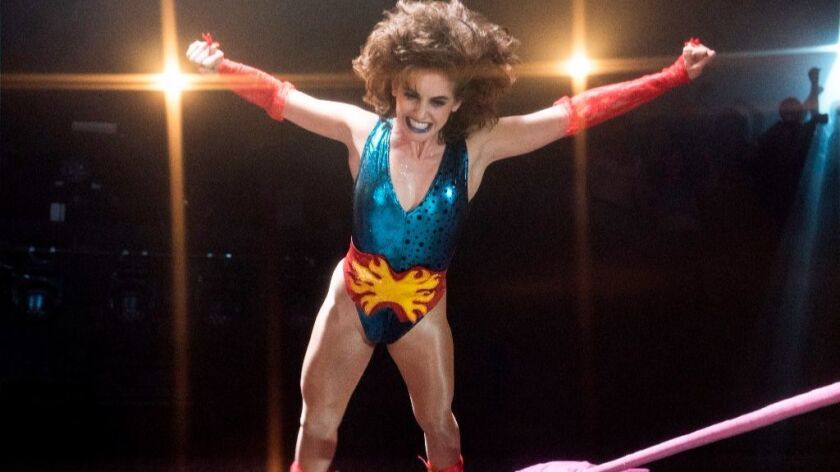 SAG Awards voters love "Billboards," plus just about anything on Netflix
The dark comedy character study "Three Billboards Outside Ebbing, Missouri" led all movies at the SAG Awards, pulling in four nominations, including film ensemble and nods for Frances McDormand, Woody Harrelson and Sam Rockwell.
I wrote about the awards season implications of the Screen Actors Guild Awards here, wondering if the usual caveats might not apply this year. Sure, no movie has won the best picture Oscar without receiving a SAG Awards ensemble nomination since "Braveheart" more than two decades ago. But this feels like a year that could make any set of statistics irrelevant. Critics groups and the Hollywood Foreign Press Assn.'s Golden Globes have cast a wide net in the past two weeks, recognizing a diverse set of different movies and performances. Any form of consensus might be late to come, if it arrives at all.
As for the television side, if you're a Netflix subscriber, you're familiar with its choices. If not … good luck!
"Shape of Water" charms with its outsider love story
The romance at the heart of Guillermo del Toro's celebrated "The Shape of Water" is sincere, sweet and strikingly strange. A mute cleaning woman (Sally Hawkins) and a fish-man (Doug Jones), who also happens to be an Amazonian river god, meet, connect and fall truly, madly, deeply in love.
So much of movie's magic comes from the beautiful connection Del Toro fostered between Hawkins and Jones. I spoke to the three of them for an Envelope cover story, which you can read here. I loved writing and reporting it.
I'm also predicting that "The Shape of Water" will pull in a leading number of Oscar nominations in the crafts categories, with "Dunkirk" and "Blade Runner 2049" following closely behind. You can read that forecast here.
Envelope Screening Series
You can watch the latest interviews from the Envelope Screening Series, including Times film writer Mark Olsen talking to the team behind the acclaimed "Call Me by Your Name" here. I'll be leading a conversation with "Darkest Hour" actor Gary Oldman and director Joe Wright on Monday. And Annette Bening's "Film Stars Don't Die in Liverpool" will follow shortly after. Look for video from those events soon.
Feedback?
I'd love to hear from you. Email me at glenn.whipp@latimes.com.
Can't get enough about awards season? Follow me at @glennwhipp on Twitter.
Twitter: @glennwhipp
---