The Oscar acting races are locked ... probably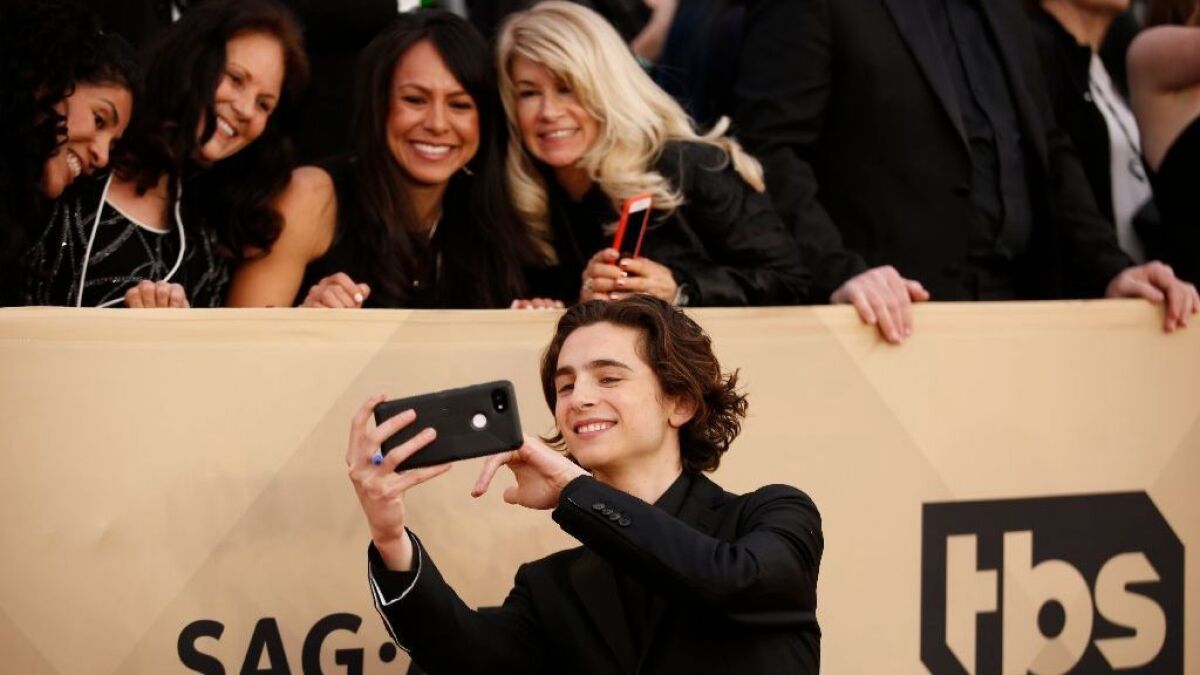 Gary Oldman, Frances McDormand, Sam Rockwell and Allison Janney have all won Golden Globes, Screen Actors Guild Awards and countless other prizes and gewgaws in the weeks leading up to the Oscars.
You and I both know how this is going to end. It's 2015 all over again, when Eddie Redmayne, Julianne Moore, J.K. Simmons and Patricia Arquette took all the precursors before the Academy Awards. Or the year before that when Cate Blanchett, Matthew McConaughey, Jared Leto and Lupita Nyong'o had to come up with endless variations on their awards season acceptance speeches.
WATCH: Video Q&A's from this season's hottest contenders »
But maybe … just maybe … one of these races will end like it did two years ago when Oscar voters ignored their guild counterparts and the Hollywood Foreign Press Assn. members and went for Mark Rylance over Sylvester Stallone just as the orchestra was about to launch into "Gonna Fly Now." (Even Stallone nodded his head when Arquette read Rylance's name, as if to say, "Yo. Rylance. Respect.")
Who could pull off such an upset this year? Let's take a look at the four acting races and devise some surprise scenarios.
LEAD ACTOR
Timothée Chalamet, "Call Me by Your Name"
Daniel Day-Lewis, "Phantom Thread"
Daniel Kaluuya, "Get Out"
Gary Oldman, "Darkest Hour"
Denzel Washington, "Roman J. Israel, Esq."
Heavy favorite: Oldman
Upset scenario: This year's Oscar acting favorites are all BIG performances, with plenty of EMOTING and SHOUTING and, yes, a little grandstanding. Maybe if Day-Lewis' Reynolds Woodcock had thrown that offending plate of buttered asparagus against the wall instead of calmly telling Alma, "I'm admiring my own gallantry for eating it the way you prepared it," he too could have been a contender. But I'm afraid being fussy just isn't enough this year.
Chalamet, 22, has charmed audiences at awards shows and talk shows and, for all I know, bake shows as he has gladly made the rounds spreading the good word about "Call Me by Your Name," a movie that still feels a little neglected. He has been starstruck, awestruck and not at all shy about showing off his impressive networking skills, like this bit from the Los Angeles Film Critics dinner:
"I'm getting people saying, 'Keep working on these kind of projects, keep working on things with integrity that are more independently oriented,' and certainly if it was a Christopher Nolan opportunity or was a Guillermo — hey, give me a call if you want to work together!" Chalamet said, pointing at "Shape of Water" director Guillermo del Toro in the audience. Once the laughter abated, Chalamet deadpanned: "I'm totally serious about that."
Chalamet is probably not going to win this year, but maybe one of those shout-outs will lead to an Oscar. What do you say, Guillermo?
LEAD ACTRESS
Sally Hawkins, "The Shape of Water"
Frances McDormand, "Three Billboards Outside Ebbing, Missouri"
Margot Robbie, "I, Tonya"
Saoirse Ronan, "Lady Bird"
Meryl Streep, "The Post"
Heavy favorite: McDormand
Upset scenario: When McDormand won the SAG Awards honor, she noted, "I come out of the woods every few years and you invite me to the party, but there's a lot of young ones coming up and they need doorstops, too. Let's think about that."
So, yes, let's think about it. McDormand couldn't have been talking about Streep and her 21 Oscar nominations. Rule out Hawkins, too, as she has been working for nearly two decades. That leaves two women. At 27, Robbie has acted for Scorsese, survived "Suicide Squad" and will be playing Queen Elizabeth I in the upcoming "Mary, Queen of Scots" opposite … Ronan, who's starring as the title character. Could both Robbie and Ronan, a three-time Oscar nominee at age 23, be back in 2019 picking up doorstops? Possibly. Chances are McDormand has one more to collect this year.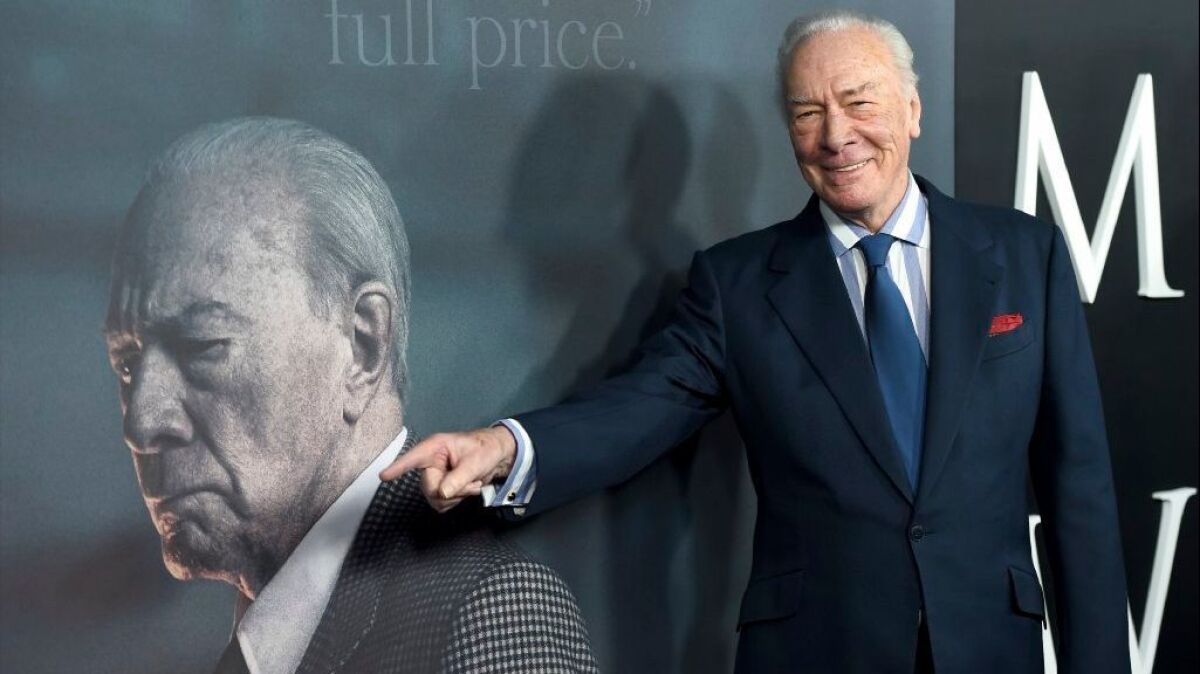 SUPPORTING ACTOR
Willem Dafoe, "The Florida Project"
Woody Harrelson, "Three Billboards Outside Ebbing, Missouri"
Richard Jenkins, "The Shape of Water"
Christopher Plummer, "All the Money in the World"
Sam Rockwell, "Three Billboards Outside Ebbing, Missouri"
Heavy favorite: Rockwell
Upset scenario: Plummer and Dafoe are the only nominees from their respective films, a death sentence in the eyes of many Oscar pundits. Yet, just seven years ago, Plummer won the Oscar in this category as — you guessed it — the sole nominee from Mike Mills' lovely "Beginners."
Now, those same pundits would argue that Plummer's win hewed to another age-old Oscar narrative — paying overdue respect to a veteran performer who has never won. But who's to say voters won't want to hail Plummer's 11th hour achievement in replacing Kevin Spacey in "All the Money in the World"? It feels like Plummer's in half the movie. And if that's an overestimation, it's largely because of the authority he brings to his portrayal of autocrat J. Paul Getty. At age 88, the man has more than earned another standing ovation.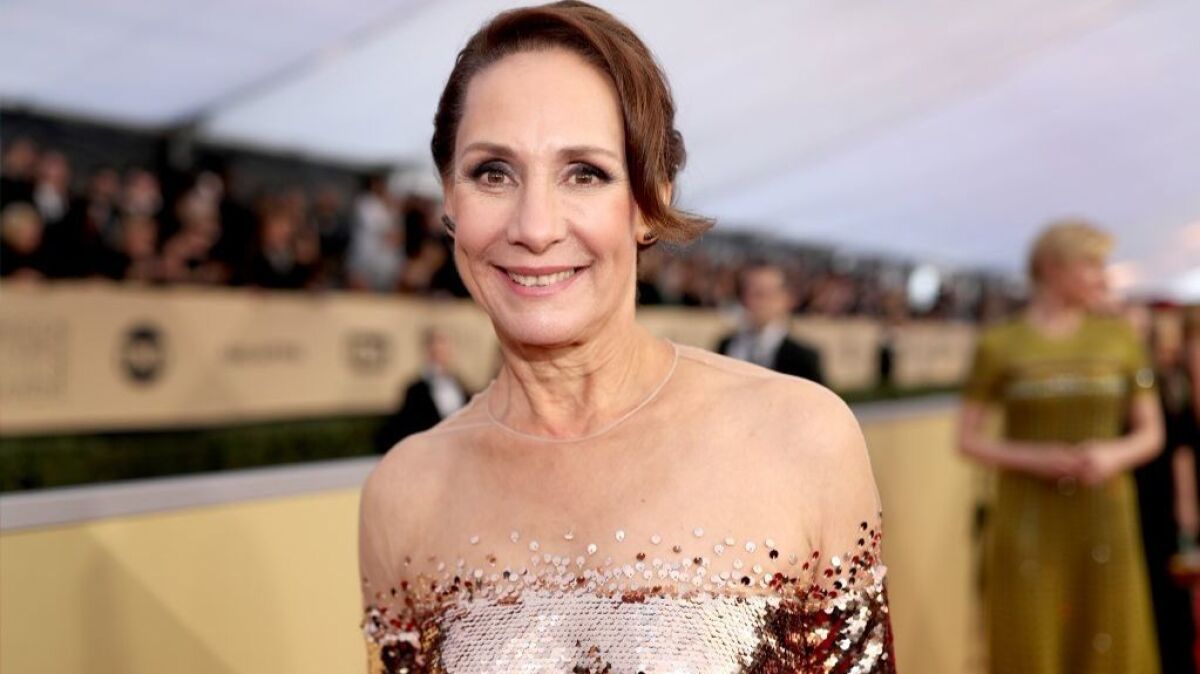 SUPPORTING ACTRESS
Mary J. Blige, "Mudbound"
Allison Janney, "I, Tonya"
Lesley Manville, "Phantom Thread"
Laurie Metcalf, "Lady Bird"
Octavia Spencer, "The Shape of Water"
Heavy favorite: Janney
Upset scenario: Just remember the Rylance-over-Stallone year in which a revered theater actor triumphed over a well-liked performer who had won everything up to the Oscars. (Yes, the British Academy of Film went for Rylance, but that was seen as home field advantage. Stallone wasn't even nominated.)
Of course, given that Janney has won enough awards to fill a cargo container, you could argue Hollywood likes her a lot — more than, say, a movie star nominated for playing a beloved character for the seventh time. But it's possible that the same bloc of voters that elevated Rylance — the academy's small, serious East Coast contingent — could go all in on Metcalf, a four-time Tony nominee who won that honor last year for her lead turn in the Broadway production of "A Doll's House, Part 2."
Metcalf might also represent "Lady Bird's" best shot at an Oscar. With five nominations, including best picture, many voters will be looking for a spot to reward Greta Gerwig's movie. What better place than Mom?
Twitter: @glennwhipp
---
Get our L.A. Goes Out newsletter, with the week's best events, to help you explore and experience our city.
You may occasionally receive promotional content from the Los Angeles Times.