Oscar Watch: Heading for the last roundup before nominations
The film academy gave its members a reprieve this year, pushing back the beginning of Oscar voting so everyone had more time to go to screenings, sift through their DVDs and deeply consider what movies and performances to nominate.
Balloting ended Friday, the same week that the directors and producers guilds announced their slates and Meryl Streep delivered an awards show speech for the ages about He-Who-Must-Not-Be-Named.
What does it all mean for the Academy Awards? Time for another edition of Oscar Watch, as we puzzle through the latest news and developments leading up to the academy's revealing of its nominees on Jan. 24.
BEST PICTURE
"La La Land"
"Moonlight"
"Manchester by the Sea"
"Fences"
"Arrival"
"Lion"
"Hell or High Water"
"Hidden Figures"
"Hacksaw Ridge"
Spoiler
"Silence"
Analysis: Six movies — "La La Land," "Manchester," "Moonlight," "Arrival," "Fences" and "Lion" — earned enough guild recognition in the past few weeks to assure a nomination here.
Now the question is: How many more films will the academy select? "Hidden Figures" is the feel-good choice, sporting a popular ensemble and currently peaking at the box office. "Hacksaw" is the preferred pick among the academy members we like to call "steak eaters," i.e. older white males, i.e. most of the membership. And "Hell or High Water" is the best movie of the trio, a thriller that weaves in pointed social commentary that speaks to the anxiety of our times.
All three could make it in — meaning there would be nine nominated movies, as was the case from 2012 to 2014. Or, possibly — and I'm not holding my breath — Martin Scorsese's acolytes could make their presence felt by putting "Silence" in the top spot on their preferential ballots. Pundits call such placement the "passion vote," a particularly apt term for a deeply felt film like "Silence." Let's just say I'm holding Hebrews 11:1 close to my heart right now.
LEAD ACTRESS
Emma Stone, "La La Land"
Natalie Portman, "Jackie"
Amy Adams, "Arrival"
Meryl Streep, "Florence Foster Jenkins"
Isabelle Huppert, "Elle"
Spoiler
Annette Bening, "20th Century Women"
Analysis: The season's most competitive acting category forces voters to make an almost impossible choice between legends like Bening, Streep and Huppert. Streep got the jump on the competition with "Florence" opening in August. More academy voters have seen her than any other contender here, aside from Stone.
But that doesn't always matter among actors branch voters, as they've recently rewarded leads from off-the-beaten-path indies — Charlotte Rampling ("45 Years"), Marion Cotillard ("Two Days, One Night") and Emmanuelle Riva ("Amour"). Huppert is the quintessential "due" nominee. That might give her an edge, and Streep certainly won a few votes with her speech at the Golden Globes. (Rami Malek: "In a weird way, she's our president.") As for Bening, she's plenty revered herself and has served on the academy's board of governors the past several years. Did I mention this is an almost impossible choice?
LEAD ACTOR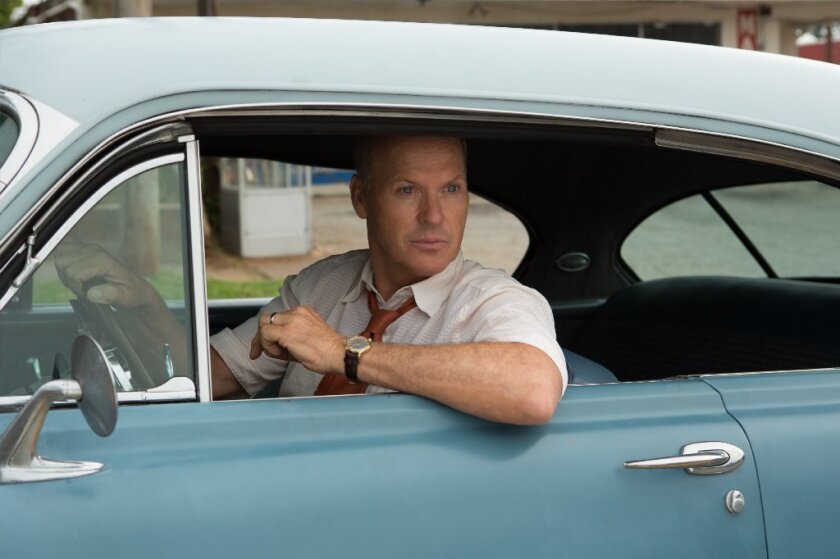 Denzel Washington, "Fences"
Casey Affleck, "Manchester by the Sea"
Ryan Gosling, "La La Land"
Viggo Mortensen, "Captain Fantastic"
Andrew Garfield, "Hacksaw Ridge"
Spoiler
Michael Keaton, "The Founder"
Analysis: This is the same group that SAG Awards voters nominated, and it's hard to envision anything other than a repeat. Joel Edgerton for "Loving"? Too quiet. Tom Hanks for "Sully"? Too Tom Hanks. Both are deserving, but that kind of old-fashioned, understated acting usually isn't the kind of turn that usually attracts votes. One wild card: Keaton for his chilling, unlovable, oh-so-persuasive pitchman version of Ray Kroc in "The Founder." He's the movie's special sauce.
SUPPORTING ACTRESS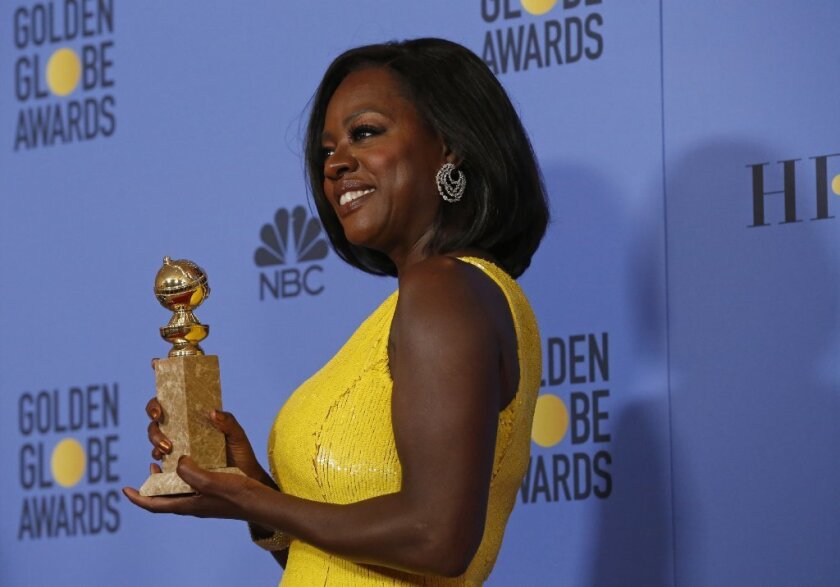 Viola Davis, "Fences"
Michelle Williams, "Manchester by the Sea"
Naomie Harris, "Moonlight"
Nicole Kidman, "Lion"
Octavia Spencer, "Hidden Figures"
Spoiler
Janelle Monáe, "Hidden Figures"
Analysis: The Golden Globes gave us prime Davis, accepting her own award in an emotional speech paying tribute to her father and then eloquently introducing Streep for her career honor. Such is her popularity that she could easily have won the lead actress category had her turn been placed there.
SUPPORTING ACTOR
Mahershala Ali, "Moonlight"
Jeff Bridges, "Hell or High Water"
Lucas Hedges, "Manchester by the Sea"
Dev Patel, "Lion"
Hugh Grant, "Florence Foster Jenkins"
Spoiler
Michael Shannon, "Nocturnal Animals"
Analysis: Three things: 1. I'm OK with the Patel nomination, provided he brings Sunny Pawar as his guest. 2. Even though he lost the Globe to Aaron Taylor Johnson, Ali remains the overwhelming favorite here for his formidable turn in "Moonlight." 3. Aaron Taylor Johnson? He was fine as the brutish good ol' boy in "Nocturnal Animals." Props to anyone who can deliver a standout scene while sitting on the toilet. But I'm still partial to Shannon's volatile Texas lawman in the same movie. He brought the Marlboro Man archetype to life and nailed a good dozen sardonic lines of dialogue that made me laugh out loud. I'm surprised he's not a surefire nominee. Plus: This.
DIRECTOR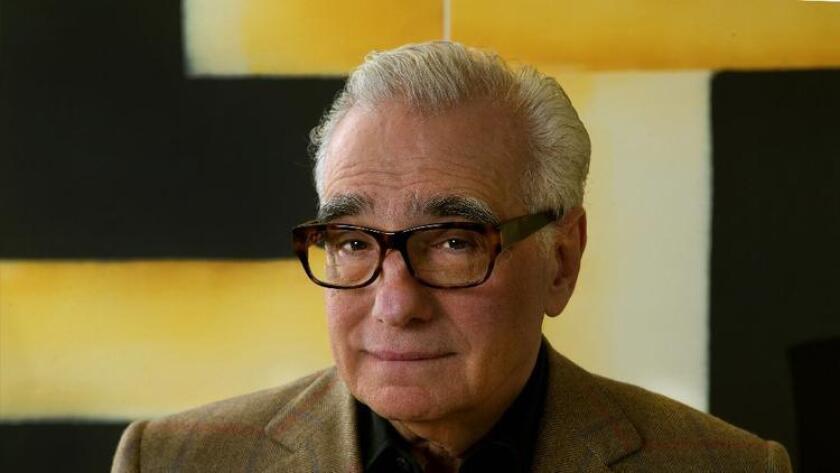 Damien Chazelle, "La La Land"
Barry Jenkins, "Moonlight"
Kenneth Lonergan, "Manchester by the Sea"
Denis Villeneuve, "Arrival"
Martin Scorsese, "Silence"
Spoiler
David Mackenzie, "Hell or High Water"
Analysis: The Directors Guild went with Chazelle, Jenkins, Lonergan, Villeneuve and, surprisingly, first-timer Garth Davis for "Lion." But the academy's much-smaller pool of voters rarely rubber-stamps the DGA's choices, preferring to honor directors behind arty dramas — and/or Scorsese, an eight-time nominee. If any group of voters is going to rally around "Silence," a passion project for Scorsese nearly three decades in the making, it's this branch.
---
From the Oscars to the Emmys.
Get the Envelope newsletter for exclusive awards season coverage, behind-the-scenes stories from the Envelope podcast and columnist Glenn Whipp's must-read analysis.
You may occasionally receive promotional content from the Los Angeles Times.