Simon Helberg talks about 'failing passionately' with Meryl Streep in 'Florence Foster Jenkins'
Simon Helberg really wanted the part. To play the mildly mysterious Cosmé McMoon, accompanist to the real-life heiress some have labeled "The World's Worst Singer," all he had to do was be an expert-level classical pianist capable of following an opera singer — played by Meryl Streep — live. No worries, right?
"As a piano player, if 10 is concert level, I'd put myself at a 5 or a 6, but in a completely different genre than classical or opera. In terms of classical and opera, playing accompaniment, I'd say I was a 3. When I met [director] Stephen Frears, I told him I was a 10. At the very least, I could put my hands where they were supposed to be while they hired a real piano player to pre-record it," confesses Helberg with the safety of distance. After all, Frears' "Florence Foster Jenkins" came out months ago, to a very warm critical reception (86% on Rotten Tomatoes).
"I met with Meryl and she was going to sing everything, and in order for her to sing it all, I was going to have to step up. I rented an apartment and for about three months locked myself in and came out with a résumé of some pretty challenging classical and opera pieces."
Frears' film could have laughed at Foster Jenkins' expense, as so many listeners have over the years. Instead, the (horrifically) singing socialite is interpreted by Streep as a naif, kept in the dark about her deficiencies by her common-law husband (played by Hugh Grant) and McMoon, among other supporters. So her joy at sharing her love of music remained unbridled — even as her audiences often stifled their laughter.
What she did was aim for the stars and she didn't quite get there. Failing passionately is a success in its own right.
Simon Helberg
Watch the trailer for "Florence Foster Jenkins."
"I think that's kind of the essence of the movie, even the point of it," says Helberg. "It's not a condemnation of her. What she did beautifully in performance was bring herself fully and honestly to the moment. What she did was aim for the stars and she didn't quite get there. Failing passionately is a success in its own right."
Less is known of Cosmé McMoon. He was born in Mexico, lived in San Antonio, and came to Manhattan to pursue a career as a serious pianist. He had a private interest in bodybuilding and ended up judging contests when his musical career failed to ignite after his association with Foster Jenkins.
Helberg's Cosmé is conveyed largely through his responses to the, shall we say, unique sounds emanating from Foster Jenkins. He is a gentle collection of tics and out-of-body experiences while never leaving his awkward skin.
"One thing that came to mind was people in high school who have a growth spurt over the summer. They'd come back and be out of touch with their bodies," says Helberg.
"A piano teacher told me about how pianists were told to imagine they had weights at the end of their hands while they were playing so they wouldn't hold any tension in their shoulders. So a lot of these guys would walk around looking like they had very long arms. It struck a chord – no pun intended."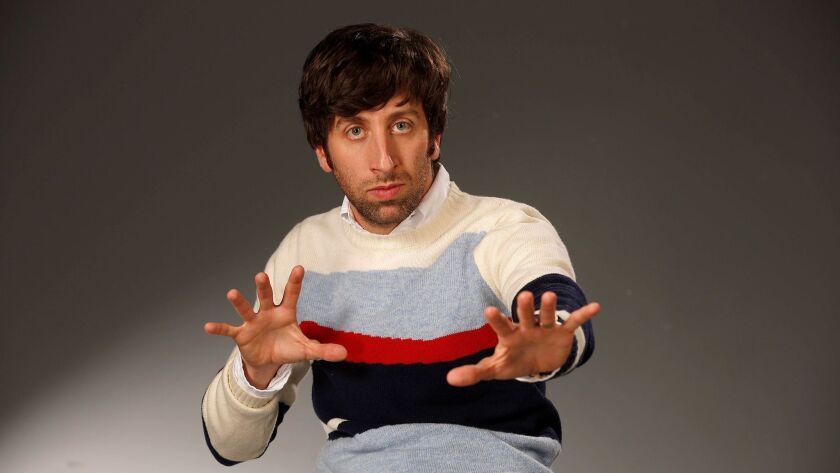 Cosmé plays as a fish who would be out of water even in the ocean.
"People I've known who seem to be out of touch with their own sexuality and what kind of characteristics they had — maybe he doesn't know what he is. What an interesting time to meet a character, when they're innocent to their own desires. I always imagined a gecko. Literally your neck all the way out, exposed, your eyes open on the side of your head."
In the end, though, it was all about the brutal savaging of Mozart. And Delibes. And especially poor Strauss ("Adele's Laughing Song" being a favorite of Foster Jenkins').
"I had this music and I had to follow this lunatic. I said to Meryl, 'It's like a toddler driving a car and I have to tail her.' You can't practice how you would react. I didn't know what she was going to sound like or when she'd miss a beat.
"But it's the joy. That's how we start, and that's how Florence Foster Jenkins ended her life. We talked about that a lot [making] the film: [It's like] kids, just watching them prancing around and singing and flailing and dancing. You don't think, 'Maria Callas had better technique.' The joy of watching them is what takes over."
The film certainly wrings laughs from her ineptitude, but it's not laughing at her. Not exactly.
"It's laughing near her," Helberg says.
See the most read stories this hour »
---
From the Emmys to the Oscars.
Get our revamped Envelope newsletter, sent twice a week, for exclusive awards season coverage, behind-the-scenes insights and columnist Glenn Whipp's commentary.
You may occasionally receive promotional content from the Los Angeles Times.