Reporting from London —
Riz Ahmed isn't quite sure how to process his dual Emmy nods. The British actor, who has just headed to the south of Spain to shoot Jacques Audiard's upcoming western "The Sisters Brothers," fumbles when asked his reaction to being nominated for both "The Night Of" and "Girls."
"It was a massive surprise, to be honest," Ahmed says. "It feels pretty crazy. As you can tell by my incoherent response, it was very surprising." He adds, "I feel excited and happy and geeked out and posted it on social media, but I also feel a little bit sheepish feeling too proud about it and celebrating it too much. Maybe it's a British thing, but there's so much amazing work out there, so you just feel lucky to be part of something that people saw. The only real competition in acting is with yourself, ultimately."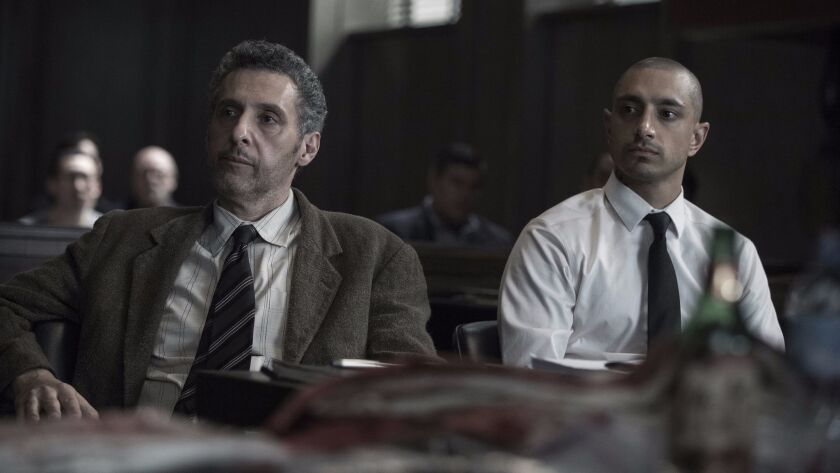 The roles for which Ahmed is nominated couldn't be more different. On HBO's eight-episode limited series "The Night Of" Ahmed embodied Nasir Khan, a Pakistani American student who becomes caught in the New York criminal justice system after being accused of killing a woman he just met. The limited series, which is also nominated, is deeply intense, revealing the complexity of human behavior. On the other side, Ahmed is up for guest actor in a comedy for the final season of "Girls," in which he played a hilariously dippy surf instructor. There's almost no correlation between the roles except that Ahmed found an essential challenge in each.
"I'm interested in novelty and adventure in my work – and in all aspects of my life – so setting myself new challenges and finding roles where I feel uncertain about how to approach it or whether I can do it excites me," the actor explains. "Sometimes that involves doing a diverse range of very different roles, and sometimes it involves going deeper into a certain archetype you may have played before. If I feel like I'm not failing and questioning whether I can do something, then I can't grow."
During the eight-month shoot for "The Night Of," Ahmed felt challenged in ways he never had imagined, emotionally and physically. He spent hours interviewing people who had actually been through the criminal justice system and felt a real responsibility to tell their stories. He was forced to take on an accelerated workout regime so Nasir would bulk up during the latter half of the season.
"It was one of the most intense, grueling shoots I've ever done," Ahmed says. "We shot in order, so it was a matter of, in a very particular way, building up my strength and fitness. I spent two or three hours in the gym before and after work, and we were shooting quite long days. The physical changes had to happen in real time. [And] we all felt a big emotional responsibility. It became a bigger conversation about the criminal justice system and the over-incarceration of people, particularly people of color. It seemed like we were on the cusp of addressing a lot of issues that snowballed in the public consciousness."
The effort translated onscreen and captured the attention of viewers and critics when the show first aired last July. It earned three Golden Globe nominations, including one for Ahmed, and the actor is still seeing the show's impact. Lena Dunham cast him as Paul-Louie on "Girls" after watching "The Night Of," bringing Ahmed in to film his two episodes as the very last thing before the series wrapped for good. Ahmed feels that by casting him as surf instructor Paul-Louie, Dunham made an important move.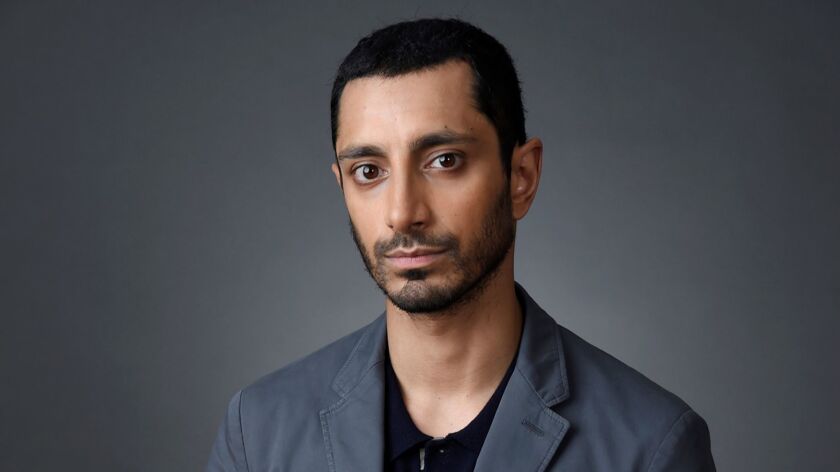 "Generally when people go, 'OK, a surf instructor' they might not think of someone who looks like me," he says. "There's no real reason for that other than people end up imitating what's come before and aren't willing to break the mold. But Lena has done that, time and time again. I think she doesn't always get enough credit for that."
Similarly, Ahmed sees "The Night Of" as pushing art forward. He doesn't necessarily feel that creator Steven Zaillian was intending a specific message with the story, but he knows that there are ripple effects from a narrative of that magnitude.
"When you tell stories that aren't often told or stories in a fresh way from a fresh perspective, people go, 'Oh, wow, you're making a statement!'" Ahmed says. "But it's just the kind of story you're not used to seeing. And if seeing that story does make you think about something, then that's great. That's the role of art, to question and show us new perspectives."
See the most read stories this hour »
---