Katherine Langford is thrilled to bring socially conscious '13 Reasons Why' to TV — the pizookies were a bonus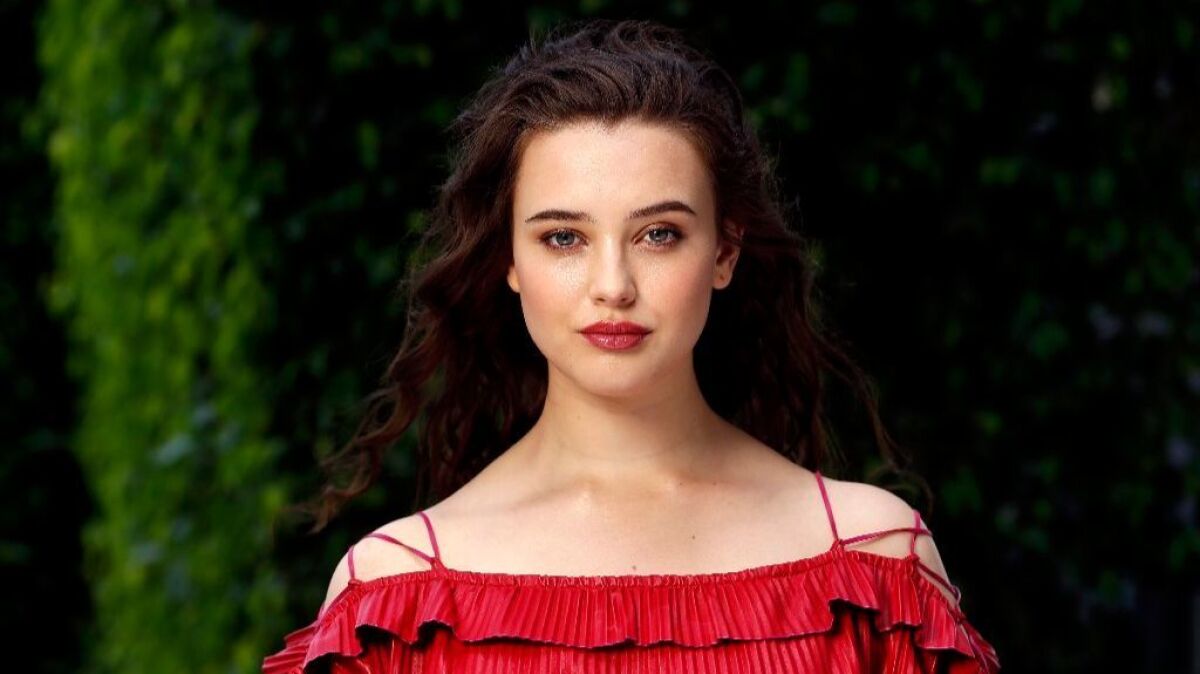 What is it like to play a teenager preparing to kill herself? At just 20, Australian actress Katherine Langford flew across the Pacific to take on her first major acting job: starring as Hannah Baker in "13 Reasons Why." The controversial Netflix drama, executive-produced by "Spotlight" director Tom McCarthy, inspired a disturbing Internet meme and provoked furious discussion of its many themes, among them bullying, sexual assault, depression, slut-shaming and teen suicide. Langford's character has taken her own life, leaving behind 13 cassette tapes to explain why she did it.
Once "13 Reasons" wrapped, Langford quickly slipped into another American role in the forthcoming Greg Berlanti movie "Simon vs the Homo Sapiens Agenda," which revolves around a gay teen trying to come out on his own terms. Langford — who cites anti-bullying icon Lady Gaga as her biggest creative influence — seems genuinely thrilled to immerse herself in projects with a socially conscious edge. "It's lovely because you feel like you are part of something that has made a difference," she says, adding that she hopes "13 Reasons Why" fans "may be a little kinder" to those around them. "Even though it's just a piece of entertainment, it's generated conversation that might make people more aware that tiny things you do can affect somebody else in a big way."
---
How did your high school experience compare to the one in "13 Reasons Why"?
My high school experience was a lot happier than Hannah Baker's. I went to a gifted and talented school, so I was surrounded by really interesting people from all different walks of life and I had a really strong friend group. The school was very liberal in that I had freedom. During my study periods I wasn't being watched by a teacher so I would go to the auditorium and write songs. That's maybe one of the reasons why I was able to become an actor, because I was given the freedom to do that.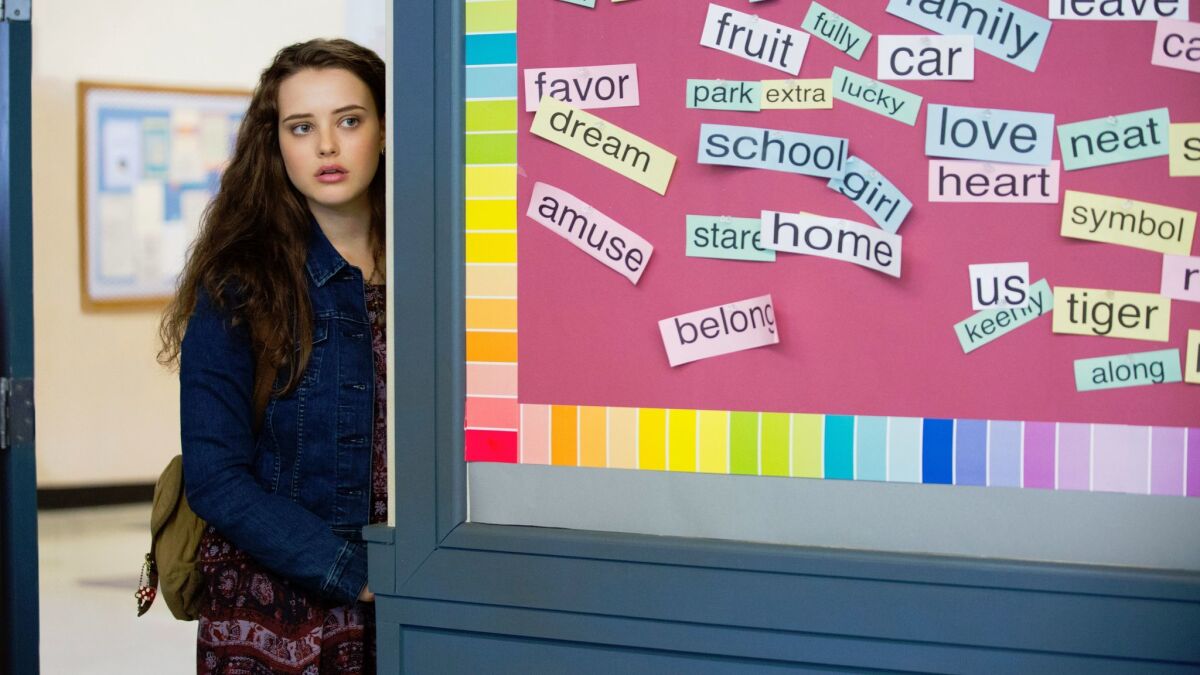 Your character undergoes some very graphic, hard-to-watch experiences. How did you prepare?
Particularly for Hannah's later scenes, I spoke with a psychiatrist who deals with adolescent development and that helped inform me from a medical and factual point of view. What was really special about the project was the way it was written. These characters are so fleshed out and real that it made it easy for me to relate to Hannah and to understand what she was going through. I feel that we respect the intellect of the audience. Sixteen, 15-year-olds are a lot smarter than people give them credit for.
Kate Walsh and Brian d'Arcy James, who play my parents, also offered me a lot of support. It was like there was an invisible net I was never going to slip through. While we were shooting, it hit home for me: I am acting this, but there are people out there who are going through this [suffering] every day.
What was it like stepping into someone's life on the worst days anyone could ever have?
They were hard days but it was important that we told them truthfully.…
Any one of the reasons in this series could have been enough to send a teenager into a dark place, starting with subtle and not-so-subtle slut-shaming...
I wasn't naïve to the fact that girls are shamed for their sexuality and things like sexual assault go unreported. I know so many people who went through it. It's really important that we talk about these issues so people can recognize these things and know they can get help. We can't let sexual assault and consent be a taboo subject.
It's a dark series, but were there scenes that were fun to shoot?
In Episode 5, the dance was such a fun scene to shoot because I am from Australia and I got a little taste of what an American school dance feels like. I learned so much culturally. The first week I got there I learned what a pizookie was.
What is a pizookie?
It's a pizza and a cookie together, served in a pan. And we all went to a Fourth of July carnival and I had funnel cake and fried Oreos, so I was integrated hard into American culture.
See the most read stories this hour »
ALSO:
Three new series that could win Emmy voters' hearts and minds
'13 Reasons Why' is affecting America's classrooms. Teachers tell us their stories
The stars and creator of '13 Reasons Why' talk about the show's success and the backlash
Get our L.A. Goes Out newsletter, with the week's best events, to help you explore and experience our city.
You may occasionally receive promotional content from the Los Angeles Times.