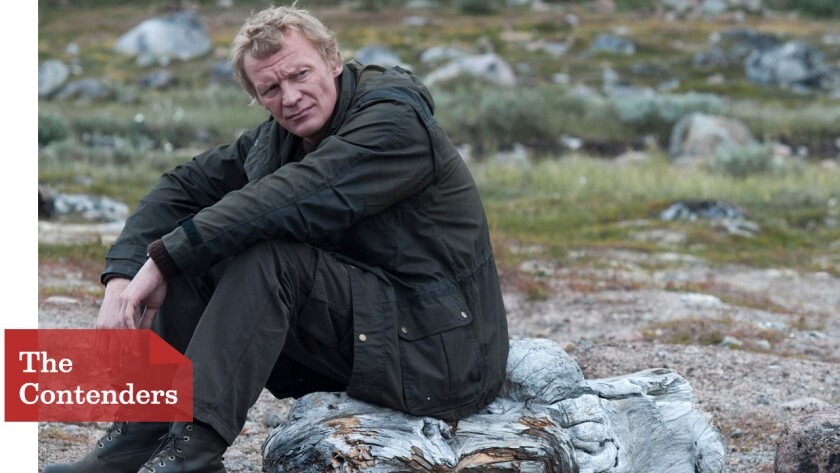 Pawel Pawlikowski's "Ida" has seen its cast, crew and cinematography awarded and hailed by such groups as the Los Angeles Film Critics Circle and the American Society of Cinematographers well in advance of its Oscar nomination. The story of a young Polish nun who learns how her family's real roots in Judaism were destroyed by the Holocaust seems to be the current front-runner to win the foreign-language Oscar.
"Seems" is the operative word here, of course; this year's other foreign film nominees include portraits of life during wartime, raucous revenge, Job-like suffering and a cow herder caught up in a holy war. Regardless of the winner on Oscar night, a look at the nominees in full demonstrates that any of them could take, and be worthy of, the Academy Award.
FULL COVERAGE: Oscars 2015
'Leviathan'
Set in the bleak and cold north of Russia, the film offers a scathing look at the collusion and corruption between church, state and business in Vladimir Putin's new age — and yet, as director Andrey Zvyagintsev has noted, its inspiration came from an American news story.Winner of the screenplay award at Cannes, "Leviathan" plays like a mix of Job and Kafka, as auto mechanic Kolia (Alexsey Serebryakov) fights an attempt by the town's mayor to seize his land and property in the name of progress and get-rich-quick scheming. The film has been controversial in Russia. Zvyagintsev fills the screen with epic visions of the landscape — wood and wave, barren shores and stark plains — but it's the smaller, quieter moments between the characters that make the film more than just spectacle and scenery.
'Tangerines'
Estonia's first Academy Award contender has another plot about what happens to the land when borders are undone by war, as a tangerine farmer (Lembit Ulfsak) caught up in an early-1990s regional conflict in Georgia provides shelter and help to two wounded soldiers — one from each side. More about conversation around the dinner table than action on the battlefield, "Tangerines" still thrums with tension and tragedy, and Estonian acting legend Ulfsak gives a performance — quiet, grave and direct — that's one of the highlights of the film. Director Zaza Urushadze also has a clearly sincere understanding of the film's glades and orchards, whether as the site of blooming fruit trees or a place for unmarked graves.
'Timbuktu'
The Mauritanian entry directed by Abderrahmane Sissako ("Bamako") is set during the Islamist revolt in Mali in 2012, with Libyan jihadists trying to force their will on the local inhabitants — including the Muslims who want no part of the "revolutionary" madness. There's the clash of cultures, but there are also the struggles of cow herder Kidane (Ibrahim Ahmed) and his conflict with a fisherman.
OSCARS 2015: Complete list | Ballot | Cheat Sheet | Top nominees | Presenters | Timeline
Made with both hope and despair in its every frame, it's a gorgeous, haunting vision whose horrors are not undercut by its humor but rather even more accentuated by how the most inhuman acts come from flawed, real humans. A story of language barriers, religious conflict, human relations and how fanaticism can lead to folly, "Timbuktu" contains stunning shots of Mali's land and light with unblinking looks at the people who live there.
'Wild Tales'
By Argentine director Damián Szifron, the film tells six stories of revenge and revelation, whether a wedding-day meltdown or a spur-of-the-moment murder; every story is packed with energy, intelligence and go-for-broke effort. Although some of them seem to relate specifically to Argentina — a seemingly mild-mannered man taking on the parking authorities becomes an explosive metaphor for dealing with institutionalized cynicism and inertia — they'll also resonate for anyone who's been frustrated by the petty pitfalls of modern life. Érica Rivas, cast as a bride whose sadness turns to madness in the film's final vignette, is a standout, but the whole cast brings Szifron's hilarious and trouble-making drama to life, while his direction shoots for the top from the first bleakly funny scene and keeps trying for more.
---