The plea to boycott the Oscars has put many actors in a bind
In the late 1960s, the Academy of Motion Picture Arts and Sciences faced an identity crisis as the taste of its members, many of them veterans of the old studio system, began to seem out of step with the rapidly changing times.
Grappling to reward both relevance and excellence, then-academy President Gregory Peck began recruiting younger members and culling the academy rolls of people who hadn't worked in more than seven years.
"If the charges of a closed shop were ever true," Peck said in a letter sent to academy members in April 1970, "they will certainly not be true now."
#OscarsSoWhite: The boycott, reaction and more
Nearly 50 years later, another academy president is facing a similar crisis, this time over the hot-button issue of race. It's a controversy that has inspired calls for a boycott and a hashtag but comes with no easy answers.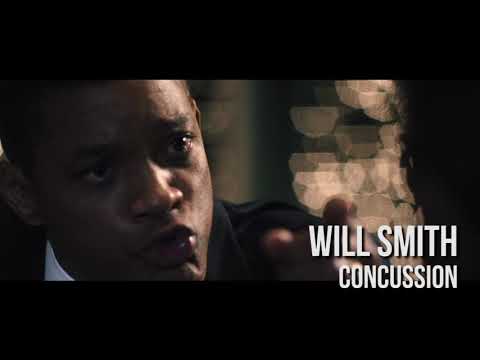 Weeks before there are any winners, we already know that only white actors will take home an Oscar in 2016.
When the academy nominated an all-white group of actors for a second year in a row last week and failed to give best picture nominations to films about the black experience, such as "Straight Outta Compton," prominent black Hollywood figures including director Spike Lee and actress Jada Pinkett Smith began calling for an Oscar boycott.
Soon after, academy President Cheryl Boone Isaacs issued a statement promising "big changes" at the organization, but just what those changes might be — and when they would be implemented — are open to question.
The proposed boycott places many black performers in a bind and has forced them to choose between alienating a fan base and activists who may support the boycott and reaching the broader global audience that will watch the telecast on ABC on Feb. 28. Some are calling on African American telecast host Chris Rock, for instance, to step down from his role. Others believe that showing up — and protesting the lack of diversity — is the better way to go.
"[Black audiences] are upset, and we have a right to be," said Gil Robertson, president of the African American Film Critics Assn. "We have a right to be frustrated. But I think there is a more effective way to continue the drumbeat of this challenge. That might be, if you're lucky to be invited, to go and use that as a platform to further that dialogue."
See more of Entertainment's top stories on Facebook >>
Perhaps no one faces a starker dilemma than Boone Isaacs herself.
As the first African American to head the academy, she has publicly led a three-year drive for a more diverse membership and privately opened her office door to women and minorities in the film business with concerns to air. But the academy president, who declined to comment for this story, has only a few options open to her when it comes to affecting the makeup of the organization and its choices.
"I think [Boone Isaacs] is in a very challenging position, but also in one to provoke widespread programmatic change within the academy," said Stephane Dunn, director of the Cinema, Technology and Emerging Media Studies program at Morehouse College.
If you're lucky to be invited to go...use that as a platform to further that dialogue.
— Gil Robertson, president of the African American Film Critics Assn.
Together with the group's 51-member board of governors, Boone Isaacs could adopt Peck's approach to adjusting membership rolls, although that would likely inspire howls of protest from older academy members.
"That would be outrageous," said an 80-year-old academy member who declined to be identified because members guard their anonymity. "I still know what a good film is."
The academy could also alter the complex preferential balloting process it adopted in 2011, whereby anywhere from five to 10 films can be nominated for best picture. That balloting system, which prioritizes the movies that academy members select as their first choice, may have hurt "Straight Outta Compton," the well-regarded box-office hit about the influential hip-hop group N.W.A that has become a focal point of anger about lack of diversity at this year's Oscars.
Some academy members said they liked the movie enough to nominate it but didn't choose "Straight Outta Compton" as their top film. If there had been 10 best-picture nominees, it's possible the movie would have been one of them.
Many black artists and industry figures have yet to speak publicly about the boycott, including Rock or the telecast's co-producer, Reginald Hudlin.
Among those who have, the sentiment is by no means monolithic: Whoopi Goldberg came out against the boycott on "The View," saying it would be a "slap in the face" to Rock. And Janet Hubert, best known for playing Aunt Viv in the 1990s TV show "The Fresh Prince of Bel-Air," posted a video criticizing Pinkett Smith for asking working black actors to jeopardize their careers by participating in the boycott.
"As actors, we know that every job you get could be your last," Hubert said in an interview about her video Tuesday. "You don't ask people to step out on a limb to hang themselves."
For the academy, cultural relevance is more than a perception issue, it's a business one. The bulk of the organization's budget comes from sales of the TV rights to the telecast, and if a sizable amount of the audience sits the show out, the effects could be lasting.
"If the academy is not going to reflect who we really are and is not interested in celebrating the artistic array of this world, in terms of ethnicity," Dunn said, "we are right to turn off our televisions and not engage in all the hype of the Academy Awards."
MORE:
Jada Pinkett Smith to boycott Oscars: 'Begging for acknowledgement ... diminishes dignity'
#OscarsSoWhite creator on Oscar noms: 'Don't tell me that people of color, women cannot fill seats'
Oscars 2016: The nominations are as white as MTV was in 1983 -- and it might cost the academy
From the Oscars to the Emmys.
Get the Envelope newsletter for exclusive awards season coverage, behind-the-scenes stories from the Envelope podcast and columnist Glenn Whipp's must-read analysis.
You may occasionally receive promotional content from the Los Angeles Times.