Live
SAG Awards updates: Diversity wins, along with 'Spotlight,' 'Downton Abbey' and 'Orange Is the New Black'
"Downton Abbey," "Spotlight," and "Orange Is the New Black" won the ensemble awards at the 22nd Screen Actors Guild Awards in the Shrine Auditorium in Los Angeles, but diversity was the night's big winner. An array of actors claimed the awards in pointed contrast to the nearly all-white nominees for the upcoming Oscars. Balloting for the 116,741 voting SAG-AFTRA members was open during the #OscarsSoWhite backlash and closed only yesterday. The SAG Awards have proved to be a reliable indicator of the outcomes of the Oscar acting races.
Michael Keaton: Good journalism could have prevented Flint water fiasco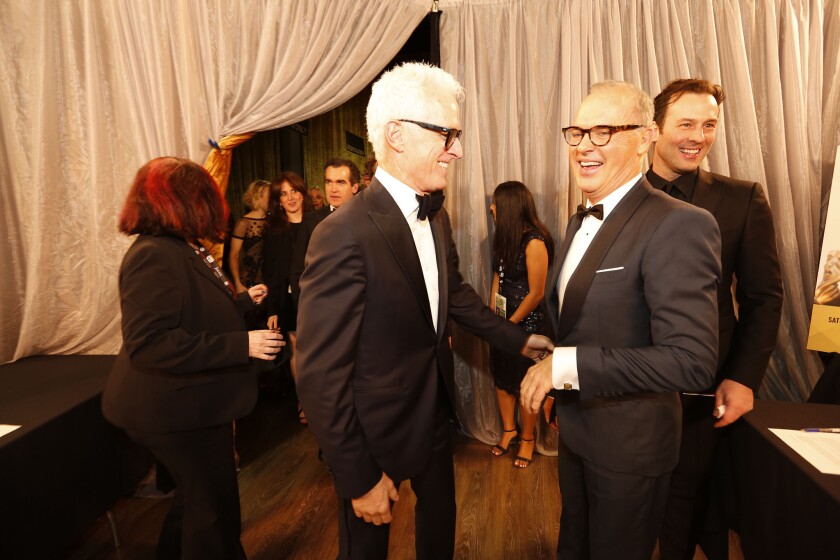 That's what's going on in journalism right now. Newspapers across the world are losing money and don't have money to have investigative teams and journalists. Had [Flint, Mich.'s local newspaper] had one, I'd argue they may be ahead of the Flint situation. It always happens in poor neighborhoods, which are normally black or Hispanic or filled with people of color. There are a zillion Flint, Mich., out there. If there had been a 'spotlight' put on that, I argue they may have been a little ahead of the situation.
Michael Keaton, winning 'Spotlight' cast member