Tap dancer Chloe Arnold scores first Emmy nomination for choreography on 'The Late Late Show'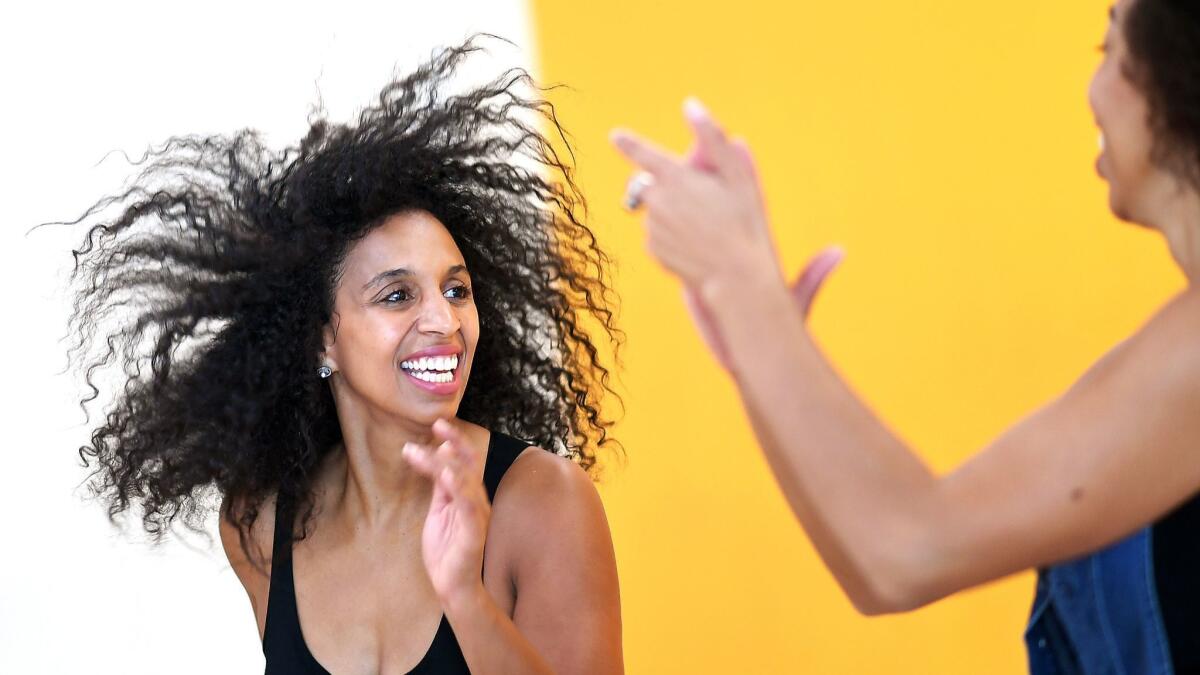 Tap dancer and choreographer Chloe Arnold assumed the worst when she got an early-morning phone call from her manager. But when she found out the good news — snagging her first Emmy nomination for choreography on "The Late Late Show With James Corden" — she couldn't contain her excitement.
She also thought back to her mentor, entertainment mogul and choreographer Debbie Allen.
"I remember when I was a kid, there was a picture of Debbie Allen winning her Emmy — she's cry-celebrating," Arnold said. "That was before I knew her. Then I got to see that Emmy at her house, and I just think it's like it gives you that seed that it's possible."
Arnold stands out among five choreography nominations this year — four are from the dance reality show "So You Think You Can Dance." She has worked with late-night host James Corden for more than 30 episodes, choreographing promos and other prime-time specials. This nomination recognizes her choreography on Corden's "Crosswalk the Musical" segment, a wacky tribute to "The Greatest Showman."
Arnold and her sister Maud are founders of Syncopated Ladies, the all-women tap group known for their highly-stylized videos and performances to popular music. The group pushes back on the notion that tap is a dying art form.
Although she has also spent the last 14 years choreographing for television, she never expected to receive prominent recognition for the work.
"I'm a black woman that choreographed television," she said. "We are few. The fact that I've been able to diversify the presence of artists on television and bring beautiful dancers of all backgrounds to the light, is the greatest gift of all of this."
Emmy Roundtables 2018: See interviews with your favorite stars and showrunners
Emmy contender series 2018: Watch interviews with stars from your favorite TV shows
From the Oscars to the Emmys.
Get the Envelope newsletter for exclusive awards season coverage, behind-the-scenes stories from the Envelope podcast and columnist Glenn Whipp's must-read analysis.
You may occasionally receive promotional content from the Los Angeles Times.