New FCC chief Tom Wheeler taps media watchdog Gigi Sohn for role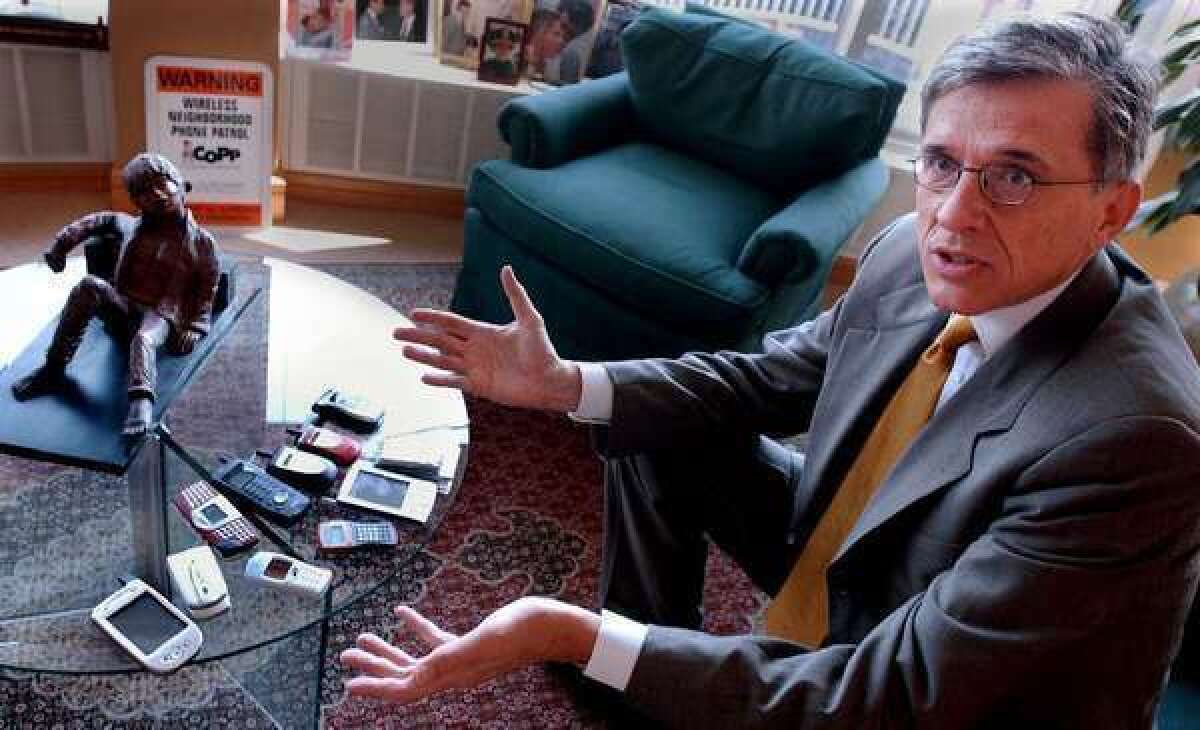 New Federal Communications Commission Chairman Tom Wheeler has tapped one of the media industry's fiercest watchdogs for a senior role on his team.
Gigi Sohn, who has headed the nonprofit advocacy group Public Knowledge for 12 years, is joining Wheeler's staff as special counsel for external affairs.
The appointment of Sohn is sure to raise eyebrows in some circles. She has been a critic of media consolidation, and her views on copyright protection are often at odds with those of the entertainment industry. She is also an advocate of Net Neutrality rules that most major cable and telephone broadband providers have fought.
PHOTOS: Behind the scenes of movies and TV
"I leave Public Knowledge with a mixture of sadness and great pride," Sohn said in a statement. "In late 2001, I started the organization with a tiny budget and free office space in Dupont Circle. Now Public Knowledge has 17 full time employees and, more importantly, has a reputation as an effective, thoughtful and pragmatic communications and technology policy advocacy organization."
While big media may grimace at the thought of Sohn having the new chairman's ear, the move may buy Wheeler credibility with consumer and citizen groups. The question for Sohn will be whether she will be as outspoken questioning the FCC and battling big media as an insider as she has been as an outsider.
Wheeler, who was sworn in Monday morning, also made several other senior appointments, including naming Philip Verveer, a former Ambassador and veteran communications lawyer, as his senior counselor. Ruth Milkman, who used to head the FCC's Wireless Telecommunications Bureau, will serve as Wheeler's chief of staff.
Public Knowledge named Vice President Michael Weinberg and Chief Operating Officer Brooke Hunter acting co-presidents.
ALSO:
Acting FCC Chairwoman Clyburn takes on blackout rules
FCC Nominee Tom Wheeler assures that he's ready to serve
President Obama has tapped Tom Wheeler as chairman of FCC
Follow Joe Flint on Twitter @JBFlint.
MORE
ON LOCATION: People and places behind what's onscreen

PHOTOS: On the set: movies and TV

PHOTOS: Celebrity production companies
From the Oscars to the Emmys.
Get the Envelope newsletter for exclusive awards season coverage, behind-the-scenes stories from the Envelope podcast and columnist Glenn Whipp's must-read analysis.
You may occasionally receive promotional content from the Los Angeles Times.