Bill Paxton remembered: 'Hands down one of the greatest guys I have ever met'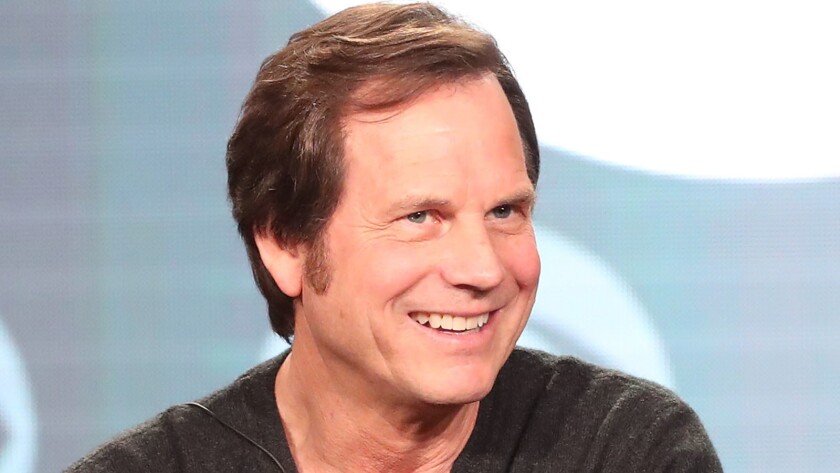 Hollywood's public outpouring of love and respect Sunday for actor Bill Paxton was remarkable in its breadth and warmth.
Paxton, who was originally from Texas and had more than 90 acting credits under his belt by the time he was 60, died Saturday at 61 from complications after surgery, according to his family.
Actor Bill Paxton, 61, dies after complications from surgery »
"Such a funny, talented, loving human," said Jamie Lee Curtis, who worked with Paxton when he played a memorably cheesy romantic con man in "True Lies." Arnold Schwarzenegger chimed in as well.
Rob Lowe was "devastated" by the loss of a close friend.
In memory of Paxton on Oscar Sunday, Lowe suggested watching "One False Move" or "A Simple Plan" to see "this lovely leading man, at his finest."
"Get Out" director Jordan Peele explained part of the "Titanic," "Aliens" and "Big Love" actor's appeal, labeling him "notoriously one of the nicest people in the industry," and noting on Twitter, " He also gave us some of the all-time most iconic movie moments."
Aaron Paul backed up Paxton's reputation, proclaiming him "Hands down one of the greatest guys I have ever met." Tom Hanks agreed.
"I met w/Bill Paxton about a film he was directing & it was 1 of the most enlightening convos. A man who's seen it all. So sad #RIPBillPaxton," tweeted "Glee" actor Harry Shum Jr.
"He was one of the good guys..." said Jason Priestley, who wrote that he was "shocked and saddened" to hear about his "Tombstone" castmate's passing.
Chrissy Metz of "This Is Us" called out the way Paxton spoke: "One of my favorite voices, ever. May your transition be full of love and light, Bill Paxton. Thank you for all you've given us."
Lou Diamond Phillips noted that he'd recently worked with Paxton and called him "a warm and beautiful soul and a talented actor."
"As skilled with comedy as he was with drama," said Zach Braff.
"He gave me some of the best advice I've ever received. A great actor," said Chris Klein, who worked with Paxton on 2007's "The Good Life. "A mentor. A friend. Forever grateful for my time with you."
Tweeted Vincent D'Onofrio, "Bill Paxton is 1of my favorite actors. I was able 2tell him so when we met yrs ago. Paxton was wonderful in everything he did. He inspired us."
"Aliens" producer Gail Anne Hurd and "Twister" castmate Cary Elwes praised their former colleague.
Finally, "The Good Wife" and "The Walking Dead" actor Jeffrey Dean Morgan, Paxton's "Texas Rising" costar, spoke from the heart.
"To know him was to love him. I loved him," Morgan said, offering condolences to his friend's wife and children.
---
Get our daily Entertainment newsletter
Get the day's top stories on Hollywood, film, television, music, arts, culture and more.
You may occasionally receive promotional content from the Los Angeles Times.