Clint Eastwood talks Donald Trump: 'I can understand where he's coming from'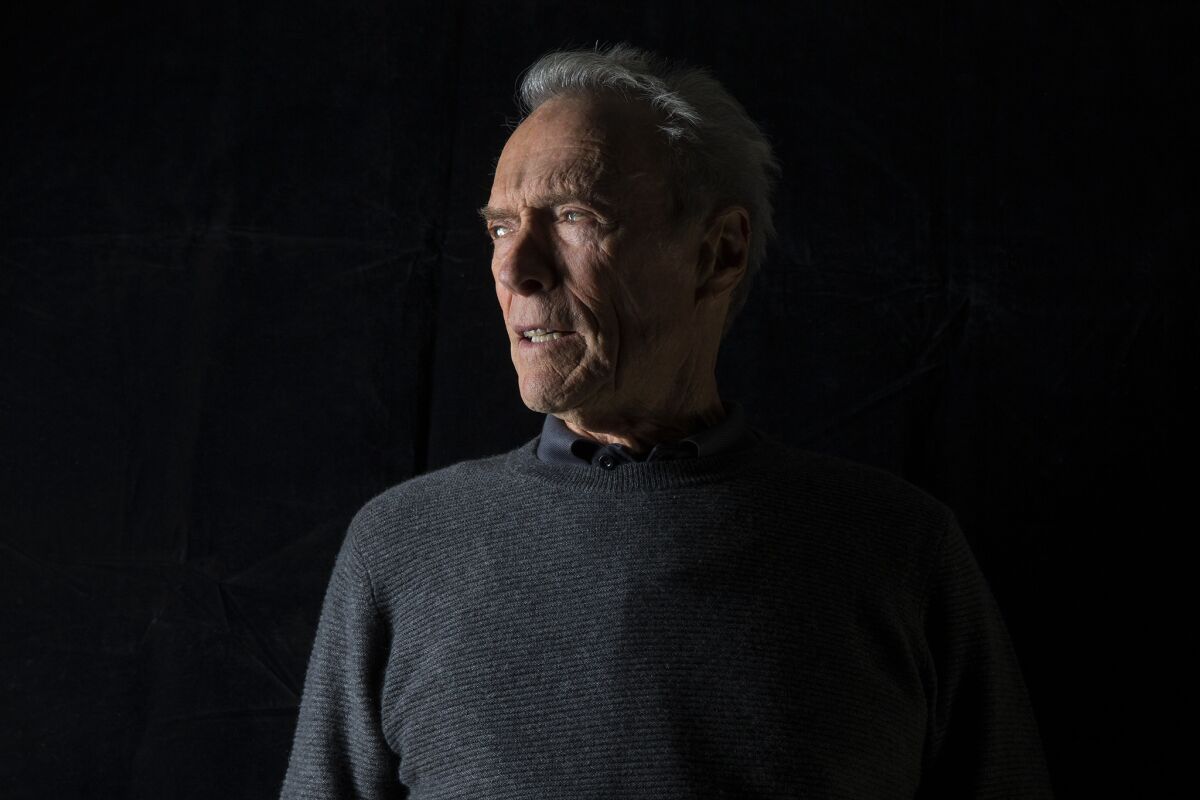 Legendary director and actor Clint Eastwood has some political opinions to share, and this time his audience is larger than an empty chair on the stage of the Republican National Convention.
In an interview with Esquire published Wednesday, Eastwood opened up on many topics beyond the scope of his upcoming directorial effort "Sully" starring Tom Hanks. Sitting for the interview with his son Scott Eastwood, who stars in Oliver Stone's "Snowden," the elder Eastwood talked about the untimely death of his father, the evolution of his relationship with Scott and his career, as well as, yes, his thoughts on the state of American politics.
Eastwood made waves in 2012 when he delivered a speech to an empty chair at the RNC, as though President Obama were sitting in it.
"It was silly at the time, but I was standing backstage and I'm hearing everybody say the same thing," Eastwood said of the incident. "'Oh, this guy's a great guy.' Great, he's a great guy. I've got to say something more."
The director seemed frustrated by the state of political discourse in the country, going into detail, some of it contradictory, about what needs to happen to get the country back on track.
"I'd say get to work and start being more understanding of everybody—instead of calling everybody names, start being more understanding. But get in there and get it done. Kick ... and take names," Eastwood said.
As for who the right person for the job is, Eastwood stops short of endorsing Donald Trump but supports the spirit of Trump's message, if not the actual message itself.
"What Trump is onto is he's just saying what's on his mind. And sometimes it's not so good. I can understand where he's coming from, but I don't always agree with it," Eastwood said.
But more than supporting Trump, Eastwood seemed to take great offense at what he perceived as the softening of American culture.
"That's the kiss-... generation we're in right now. ... Everybody's walking on eggshells. We see people accusing people of being racist and all kinds of stuff," Eastwood said. "When I grew up, those things weren't called racist."
He adds about Trump: "He's said a lot of dumb things. So have all of them. Both sides. But everybody — the press and everybody's going, 'Oh, well, that's racist,' and they're making a big hoodoo out of it. Just ... get over it. It's a sad time in history."
Though he didn't endorse Trump, Eastwood certainly didn't have kind things to say about Hillary Clinton, saying of the former secretary of State, "I mean, it's a tough voice to listen to for four years. It could be a tough one."
Twitter: @midwestspitfire
ALSO
'A sense of panic is rising' among Republicans over Trump, including talk of what to do if he quits
'Suicide Squad' director David Ayer on unleashing his movie into the 'Roman arena' of fandom
Riverside County GOP tweets picture of executioner 'Ready for Hillary'
---
Get our daily Entertainment newsletter
Get the day's top stories on Hollywood, film, television, music, arts, culture and more.
You may occasionally receive promotional content from the Los Angeles Times.