Lance Bass engaged to Michael Turchin, talks New Orleans proposal
Actress Ellen Page
came out
at Time to Thrive, an LGBT youth conference. "I'm tired of hiding," she said onstage. "I'm tired of lying by omission."
(Jay L. Clendenin / Los Angeles Times)
"Well, in all honesty, when you talk about 'the gay community,' you are talking about MY community," the "Game of Thrones" actor confirmed when asked about his large following among "bears" during an interview with fan blog Winter Is Coming in March 2014.
(Jerod Harris / Getty Images for Wired)
The "30 Rock" actor came out in a November 2013 interview with Out magazine.
"I just celebrated my nine-year anniversary with my partner," he
said
. "It feels like a nice time to be celebrating something like that, especially on the heels of the DOMA and Prop. 8 decisions."
(Kirk McKoy / Los Angeles Times)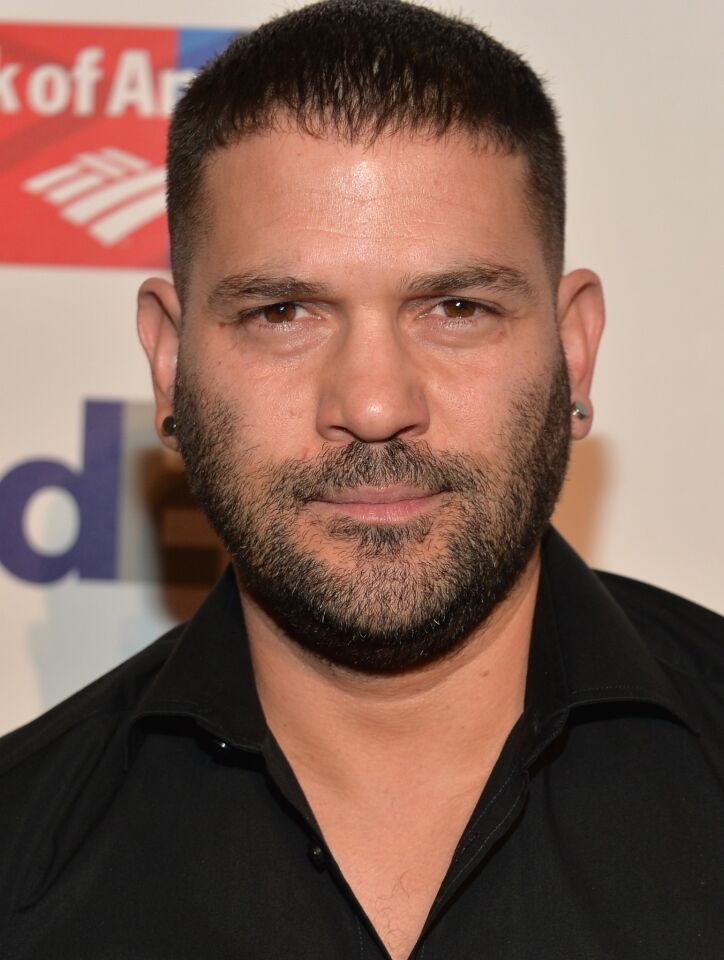 The actor said he hid his orientation because of his upbringing. "I went to school in the Bronx. I learned to constantly try to cover up the fact that I was gay. That facade of being somebody I'm really not just to protect myself definitely helped with acting," he told Out magazine in 2011.
(Alberto E. Rodriguez / Getty Images for NAACP)
Nineteen-year-old British Olympic diving bronze medalist Tom Daley revealed through a YouTube video that he's in a relationship with a man and has been since spring.
(Clive Rose / Getty Images)
"Touch" actress Maria Bello took to the pages of the New York Times in December 2013 to write an article headlined "Coming Out as a Modern Family," revealing the conversation she had with her son that led her to reveal her relationship with another woman, Clare.
(Adrian Sanchez-Gonzalez / AFP/Getty Images)
In a Facebook message to mark the end of 2013 and her recovery from a transplant for a rare blood disorder, "Good Morning America" anchor Robin Roberts came out as a lesbian by thanking her "long time girlfriend, Amber," among others.
(Jay L. Clendenin / Los Angeles Times)
Well, gawwwly! "Gomer Pyle, USMC" and "The Andy Griffith Show" star Jim Nabors married his longtime partner, Stan Cadwallader, in Seattle in January. The relationship was never a secret, but the sitcom star had not come out publicly before.
(Ken Hively / Los Angeles Times)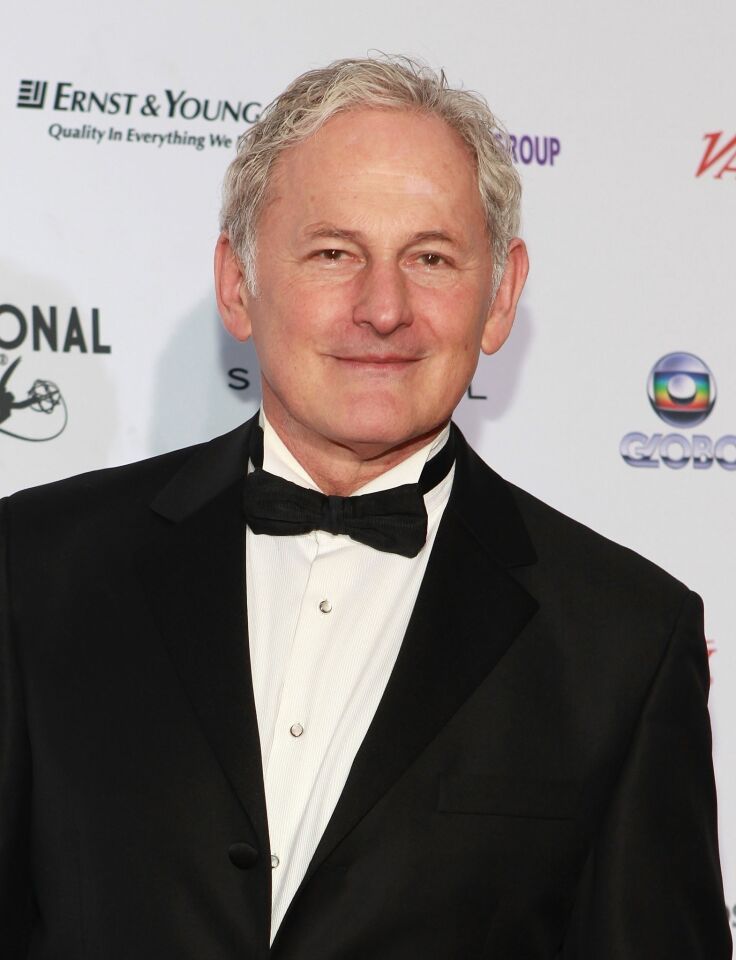 Actor Victor Garber confirmed his sexual orientation in a didn't-everyone-know-already way early in January 2013. In an April 2012 issue of Canadian magazine FYI Garber had mentioned his 13-year-relationship with partner Rainier Andreesen was one of his proudest achievements.
(Robin Marchant / Getty Images)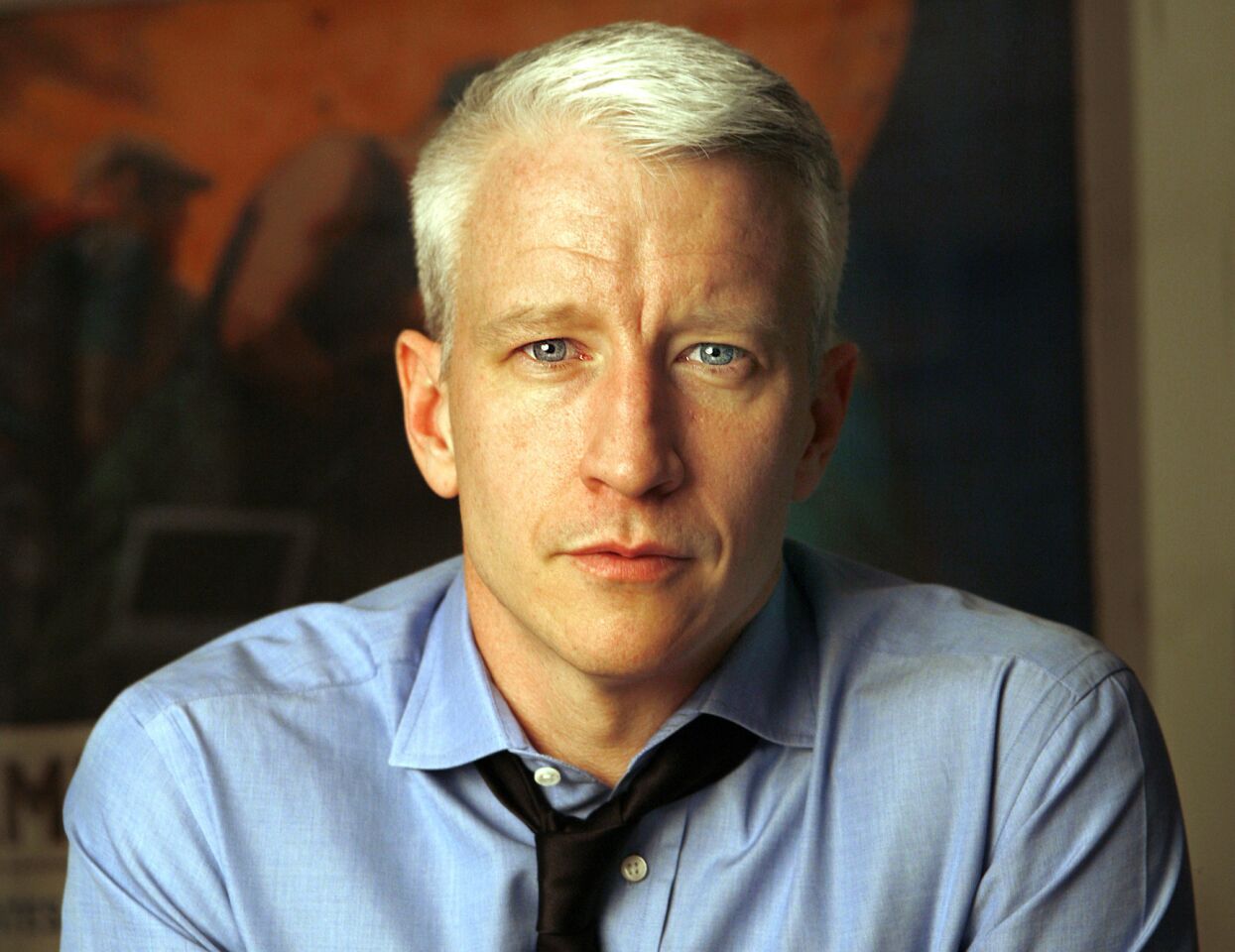 Until July, Anderson Cooper had never publicly confirmed he was gay, but he'd never denied it, either. Cooper's sexual orientation has long been an open secret, but it took an Entertainment Weekly cover story about gay celebrities to prompt the newsman to finally come out.
(Carolyn Cole / Los Angeles Times)
The New York Times broke the story quietly with one understated sentence. "The Normal Heart," it read, "resonated with him on a few levels: Mr. Parsons is gay and in a 10-year relationship, and working with an ensemble again was like nourishment, [Parsons] said."
(Allen J. Schaben / Los Angeles Times)
Zachary Quinto came out to New York magazine, taking public ownership of his sexuality with the words "as a gay man."
(Al Seib / Los Angeles Times)
Actor Sean Maher came out to Entertainment Weekly in September 2011, saying,"This is my coming out ball. I've been dying to do this."
(Araya Diaz/Getty Images)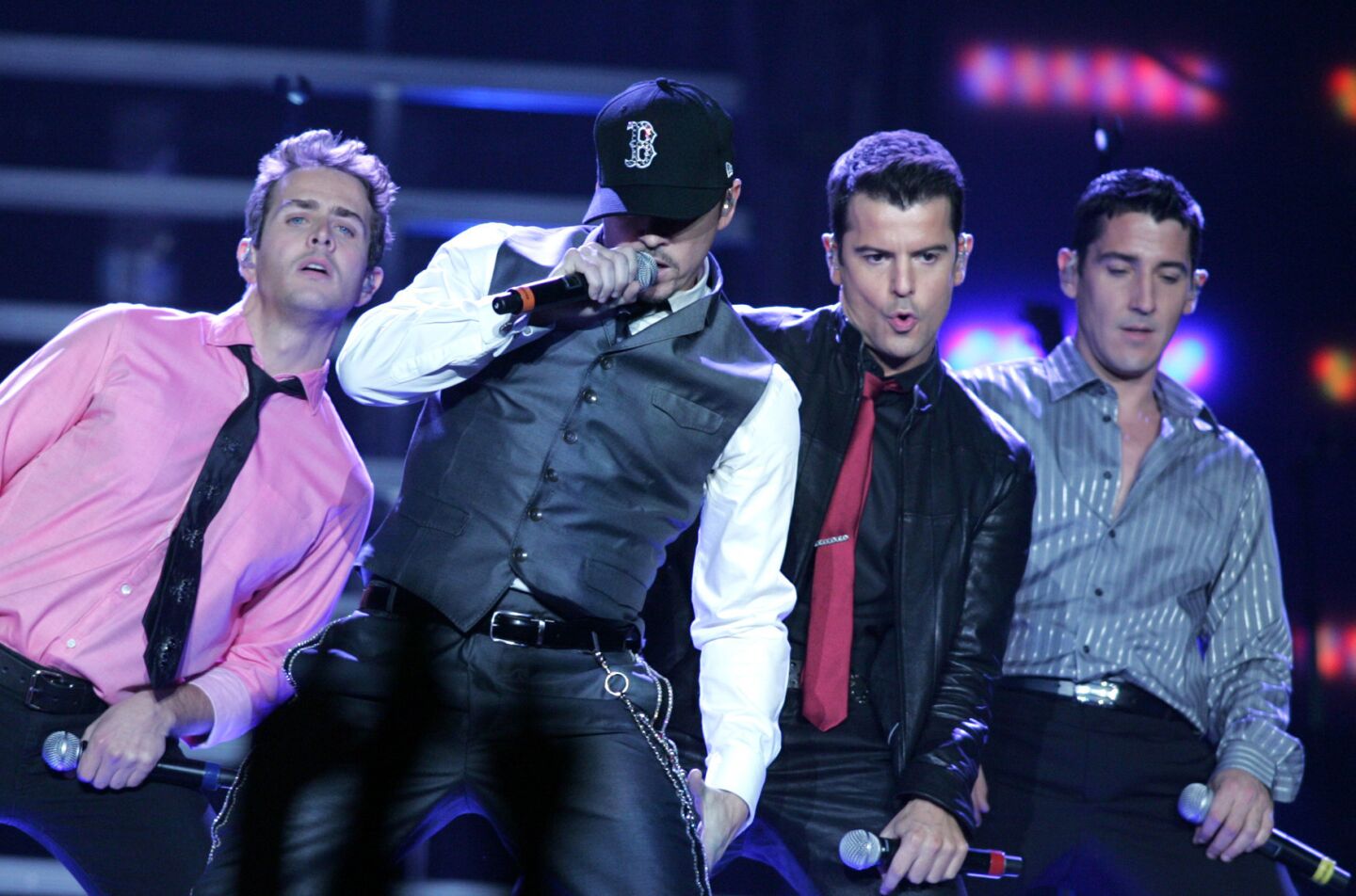 Jonathan Knight of New Kids on the Block, far right, came out as gay in 2011 when '80s songstress Tiffany said he was gay on the Bravo TV show "Watch What Happens: Live." Knight responded on the band's website, saying he is proud to be gay and has been open about it for more than 20 years.
(Glenn Koenig / Los Angeles Times)
Country singer Chely Wright was outed by online magazine Queerty, which speculated Wright would come out the day after the release of her new album and memoir in 2010. Wright's journey is examined in the documentary "Chely Wright: Wish Me Away."
(Kirk McKoy / Los Angeles Times)
British rapper Lady Sovereign came out in an April 2010 interview with Diva magazine.
(Lawrence K. Ho / Los Angeles Times)
Ricky Martin ended years of media speculation when he published an open letter in Spanish and English to fans on his personal website.
(Eric Jamison / Invision/AP)
"Glee" star Chris Colfer came out to an "Access Hollywood" reporter in an interview in 2009.
(Kirk McKoy / Los Angeles Times)
Sean Hayes used the Advocate to break the news in a 2010 cover story.
(Al Seib / Los Angeles Times)
Rolling Stone magazine broke the news in 2009. Adam Lambert, the "American Idol" star, confirmed what many had been thinking, saying, ''I don't think it should be a surprise for anyone to hear that I'm gay."
(Irfan Khan / Los Angeles Times )
Meredith Baxter told Matt Lauer of the "Today" show that she didn't want "some tabloid to take a story and make it up. ... So I wanted it to be in my own words."
( Valerie Macon / Getty Images)
Actress Wanda Sykes announced to a crowd she was gay at a same-sex marriage rally in Las Vegas in 2008. Sykes said she felt personally attacked by California's Proposition 8 that banned gay marriage, according to a New York Times article on the event.
(Kirk McKoy / Los Angeles Times)
People magazine broke the news about this "American Idol" star, who posed on its
cover
with his newborn child. "I cannot raise a child to lie or to hide things," he said.
(Charles Sykes / Invision/AP)
David Hyde Pierce's sexual orientation became public when the Associated Press reported that he moved to Los Angeles in the 1990s with his partner, Brian Hargrove.
(Paul Morse / Los Angeles Times)
Bloc Party musician Kele Okereke gave several interviews with gay-oriented magazines until more openly discussing his sexuality during a 2007 interview with the Guardian.
( Michael Robinson Chavez / Los Angeles Times)
Neil Patrick Harris came out with a statement to People magazine as "a very content gay man living [his] life to the fullest," saying rather than ignore speculation into his private life, he wanted to tell the public the truth.
(Liz O. Baylen / Los Angeles Times)
In a 2004 interview Cynthia Nixon told the New York Daily News she had "nothing to hide" about her relationships with women.
( Laura Cavanaugh / Getty Images)
Rosie O'Donnell came out during a comedy routine at a 2002 ovarian cancer benefit.
(Gary Friedman / Los Angeles Times)
The REM lead man, musician Michael Stipe, ended years of public speculation when he told Time magazine he was a "queer artist" during a May 2001
interview
. Prior to coming out he said he "was being made to be a coward about it," and was ready to tell the public the truth about his sexuality.
(Bryan Chan / Los Angeles Times)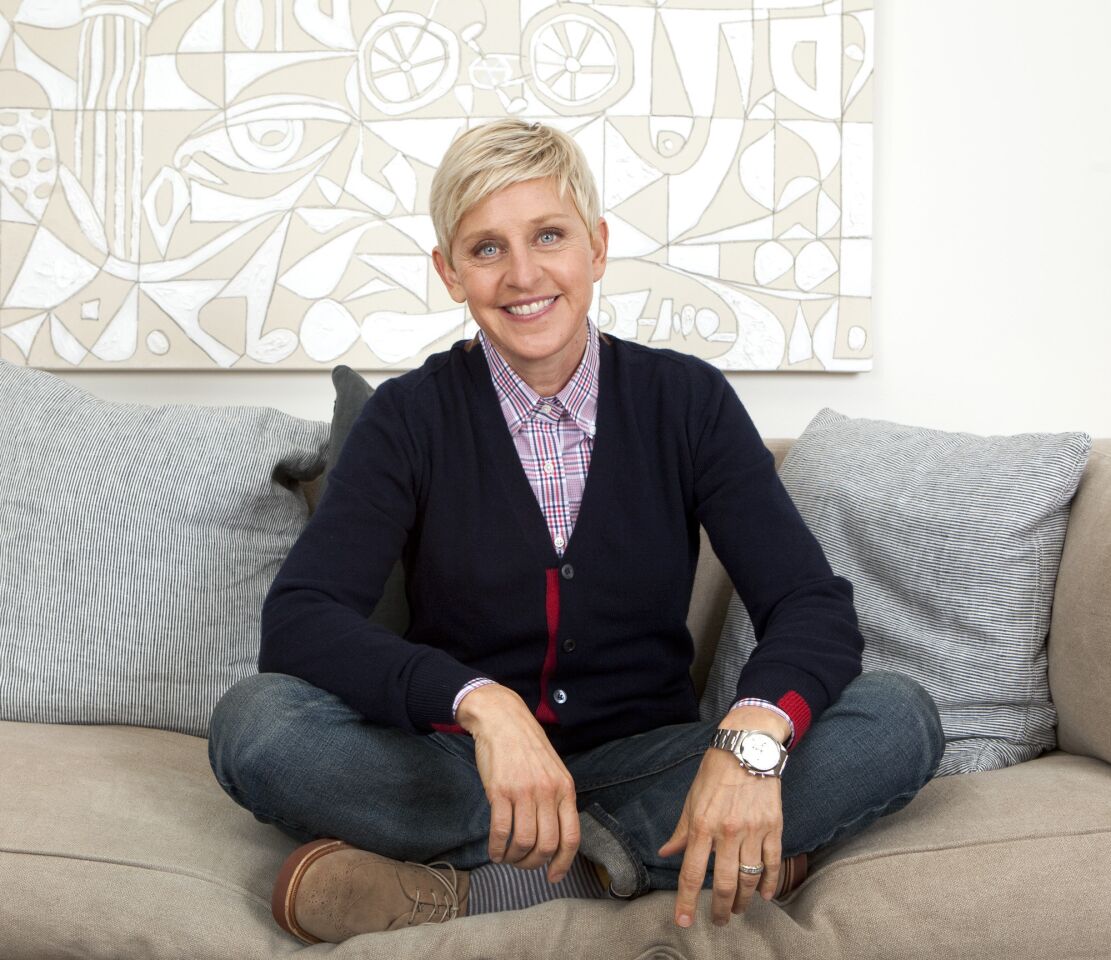 Ellen DeGeneres came out publicly with a Time magazine cover in April 1997. The headline: "Yep, I'm gay."
(Brian van der Brug / Los Angeles Times)
Musician Melissa Etheridge announced she was a lesbian during the January 1993 Triangle Ball — a gay and lesbian gala that celebrated the first inauguration of President Clinton.
(Manuel Balce Ceneta / AP )
Musician k.d. lang came out in 1992 to Advocate magazine. "There are so many different opinions on how to gain acceptance," she said. "I don't want to hurt my mother by coming out in the press. But at the same time I don't want to hurt [gay] culture, and it's like — what do you do?"
(Gina Ferazzi / Los Angeles Times)
Rupert Everett was openly gay early in his career, a decision he later told the Guardian may have hurt his burgeoning career. "It's not very easy," he said. "And, honestly, I would not advise any actor necessarily, if he was really thinking of his career, to come out."
(Evan Agostini / Getty Images)
Actor Ian McKellen discussed his sexual orientation for the first time in
1988 on BBC Radio 3
when discussing the logic of a British bill that prohibited the "promotion of homosexuality."
(Jennifer S. Altman / For The Times)
Musician Elton John first came out as bisexual during a Rolling Stone "Elton John: It's Lonely at the Top" interview in 1976. It wasn't until after his second divorce in 1988 that he told Rolling Stone he was comfortable being a gay man.
(Michael Robinson Chavez / Los Angeles Times)
'N Sync alum Lance Bass is engaged to Michael Turchin.
The former boy-bander shared the happy news on Instagram on Sunday and confirmed the engagement to People.
"He said YES!! Love this man," Bass wrote on Instagram, sharing a snapshot of himself and his fiance showing off the David Yurman engagement ring on Turchin's finger. The couple has dated since December 2011.
Still on a high from his reunion with Justin Timberlake and the rest of 'N Sync at MTV's Video Music Awards this month, Bass said he decided to pop the question over the long weekend when he was in the Big Easy for a performance.
PHOTOS: Gay celebrities: Who is out?
The 34-year-old brought his friends to New Orleans from his hometown of Laurel, Miss., and Los Angeles, he announced on his SiriusXM show "Dirty Pop With Lance Bass" on Sunday (Warning: audio contains profanity.)
"I thought it was the perfect combination of [people and location] to do what I've been wanting to do for a while, which is propose," Bass said.
However, he added that he had a hard time losing his fiance so he could to track down an engagement ring.
Trying to find a ring in New Orleans was "impossible," he said. "They don't make guy rings; someone needs to start some sort of line for gay men's rings."
Bass finally found the David Yurman ring at Saks Fifth Avenue and en route to a karaoke bar, he pulled Turchin toward a park near a church and popped the question.
"I always knew that's where I wanted to propose," he said. "I got down on one knee and I proposed, right in front of Jackson Square, my favorite place. ... I was pretty nervous."
"And I had no idea," said Turchin, 26, who was also on the radio show.
"They're so great together. I'm completely thrilled for them," Bass' "Dirty Pop" cohost, Drew Pokorny, told People. "Lance had his heart set on asking Michael here in New Orleans and celebrated with some of his closest friends from Mississippi and L.A. who came in for the weekend."
"Overwhelmed with the amount of love we have been shown by all of you. Thank you! So blessed (Sorry Westboro)" the singer tweeted, poking fun at the contentiously anti-gay Westboro Baptist Church.
The "Dancing With the Stars" alum announced he was gay on the July 26, 2006, cover of People.
"The thing is, I'm not ashamed -- that's the one thing I want to say," he said in the mag. "I don't think it's wrong, I'm not devastated going through this. I'm more liberated and happy than I've been my whole life. I'm just happy."
Meanwhile, Turchin called himself the "happiest guy in the world" and was busy fielding congratulatory thank-yous on Twitter, including tweets from Bravo's Andy Cohen and "Once Upon a Time" actress JoAnna Garcia.
"One of the best couples on earth I love u both so much!" Garcia wrote, to which Turchin replied, "aw thank you love!!! We can't wait to celebrate back in LA!! Love you :)"
Even BuzzFeed got in on the action, posting a recap of the couple's relationship, which prompted kudos from the newly engaged couple on Monday.
"wow- seeing these moments all together makes me so happy! thanks Buzzfeed!" Bass wrote.
The couple has said they plan to enjoy the engagement period and won't be getting married before next year.
ALSO:
'SNL' star Seth Meyers marries longtime girlfriend Alexi Ashe
Kate Middleton, Prince William kick off coastal race; George naps
POLL: Which dress did Sandra Bullock wear better at the Venice Film Festival?
Follow Ministry of Gossip @LATcelebs.
---
Get our L.A. Goes Out newsletter, with the week's best events, to help you explore and experience our city.
You may occasionally receive promotional content from the Los Angeles Times.