Police: Leah Remini's report on church leader's wife 'unfounded'
"Saturday Night Fever" star John Travolta has been practicing Scientology since 1975, when he read the book "Dianetics" on the set of "The Devil's Rain." His wife, Kelly Preston, is also a practicing member and made headlines when she said that Scientology helped her deal with her son Jett's death. She has opted for silent child births, which the church advocates. "It's just no words as much as possible. If you need to moan, if you cry out or all of that, of course, is normal," Preston said. "But just bringing them in as peaceful and gentle a way as possible."
(Kevin Winter / Getty Images)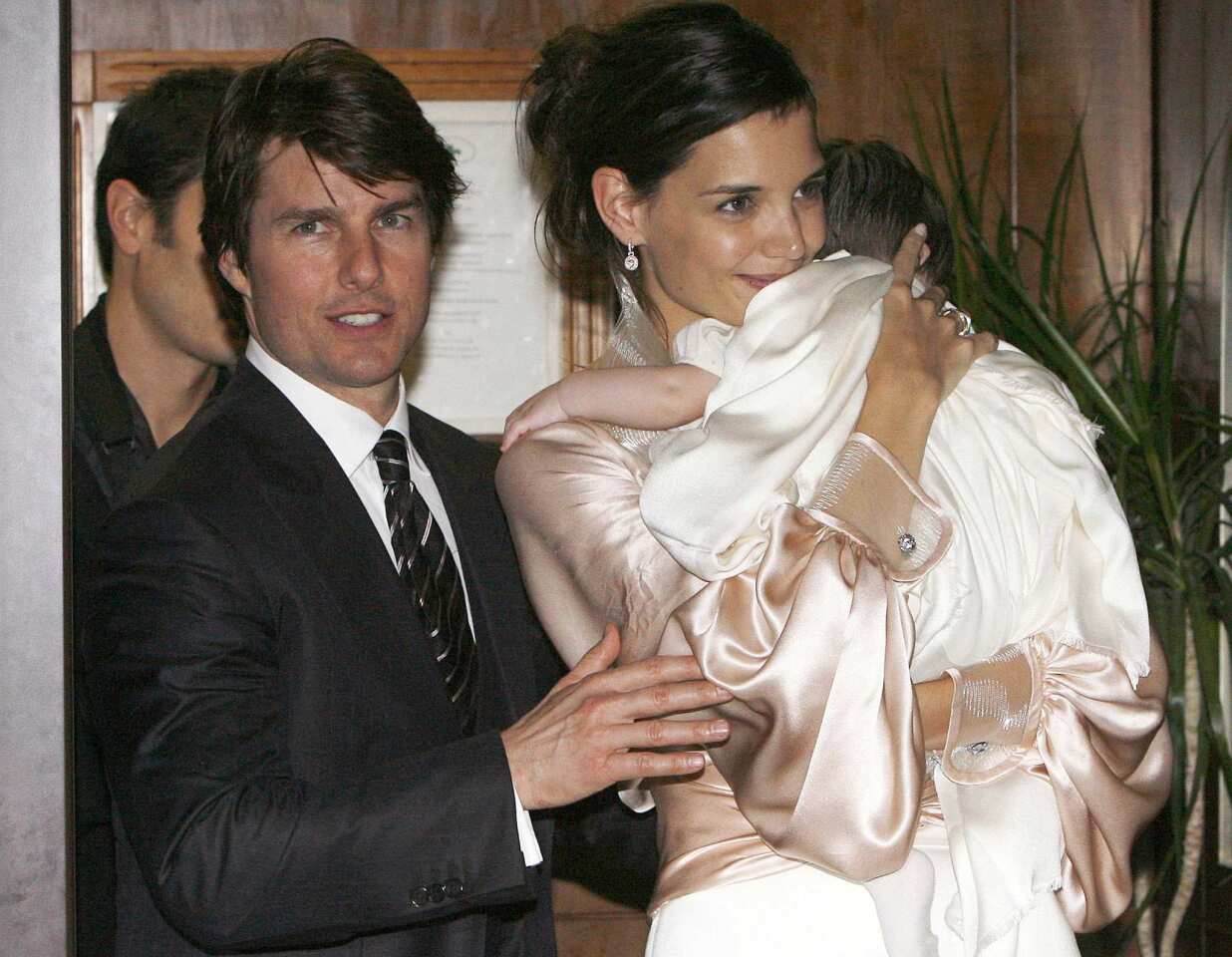 Tom Cruise is a prominent member of the Church of Scientology and was introduced to the religion through his first wife, Mimi, Rogers in 1990. The actor said that psychiatry should be "outlawed" in 2005, speaking in reference to actress Brooke Shields' treatment for post-partum depression. Scientology is known to be against the medical practice. Katie Holmes' decision in 2012 to divorce Tom Cruise
is said to be based largely
on her desire to distance her and Cruise's daughter Suri from some parts of Scientology.
(Alessandra Tarantino / Associated Press)
"Mad Men" actress Elisabeth Moss was born to Scientologist parents. It was rumored that she and "Saturday Night Live" star Fred Armisen ended their eight-month marriage in 2010 because of her devotion to Scientology.
(Jay L. Clendenin / Los Angeles Times)
"My Name is Earl" star Jason Lee joined Scientology in the 1980s, before he became an actor. He has been listed on the commissioners board for the Citizens Commission on Human Rights, which is sponsored by the Church of Scientology.
(Kirk McKoy / Los Angeles Times)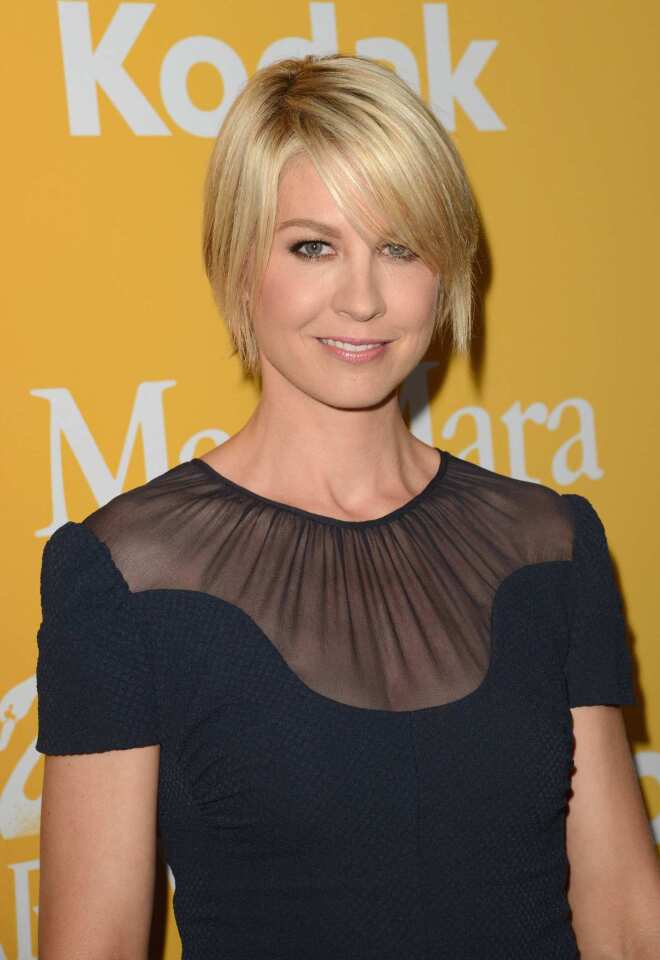 "Dharma & Greg" star Jenna Elfman was introduced to the religion by her husband, Bodhi Elfman. She converted from Catholicism after they married in 1995.
(Jason Merritt / Getty Images)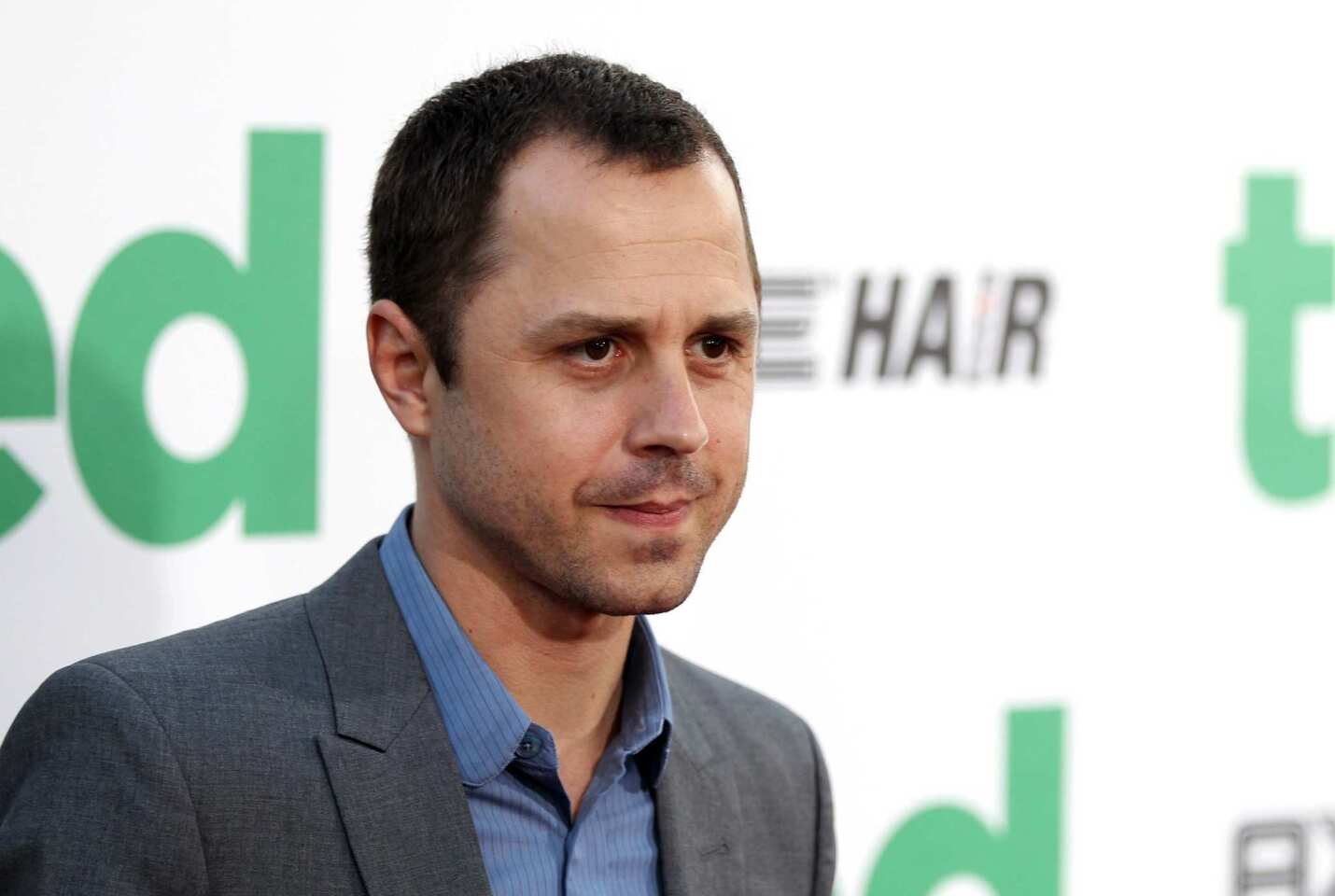 "Gone in 60 Seconds" actor Giovanni Ribisi is an active member of L. Ron Hubbard's church. Ribisi's parents are Scientologists, as is his twin sister, Marissa, and her husband, musician Beck. In a 2007 interview with Now Toronto, the actor defended the Church,
saying
: "I grew up with Scientology -- my parents at one point were clerical. It's a pragmatic philosophy, not merely a belief system. Yeah, it's had media exposure because certain luminaries do Scientology, but millions of people do it who are not celebrities. It's not a threat or some cult."
(Matt Sayles / Associated Press Photos)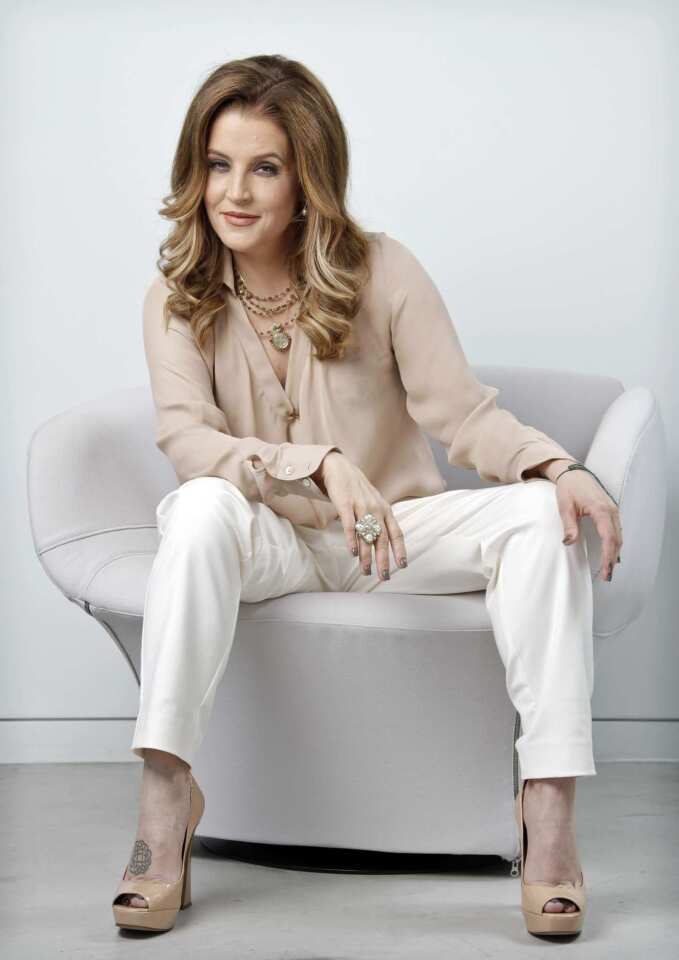 Elvis Presley's wife Priscilla and his daughter Lisa-Marie Presley were known to be members of the church. However, several songs on her latest album "Storm and Grace" indicate that she might have broken with the religion. Nearly all references to the faith have been removed from her personal website too.
(Ricardo DeAratanha / Los Angeles Times)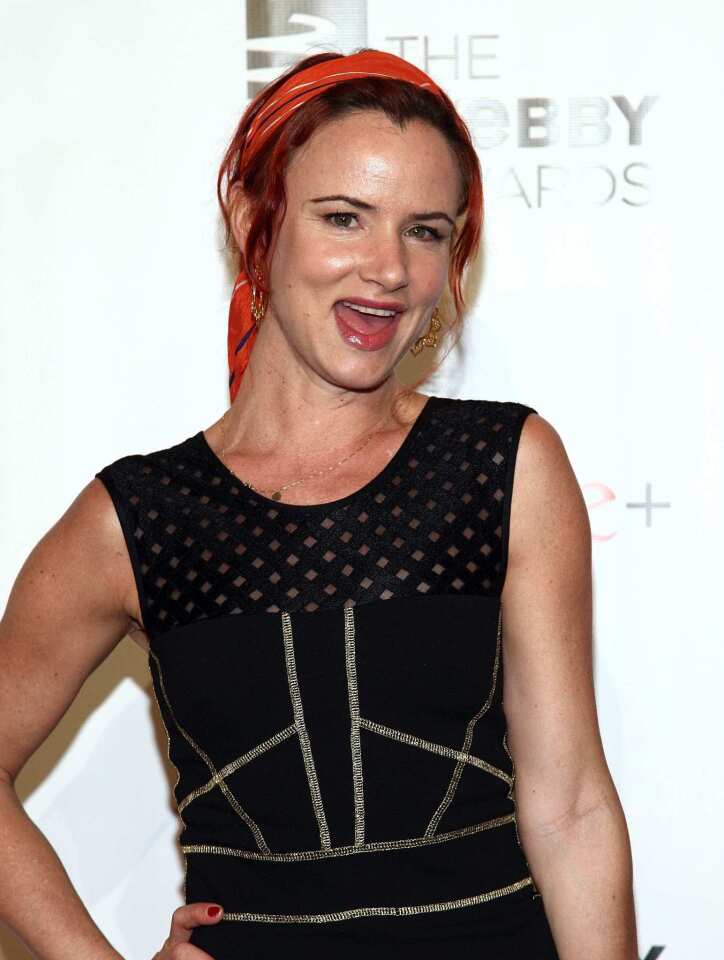 Actress and singer Juliette Lewis, known for her disturbing roles in films like "Cape Fear" and "Natural Born Killers," was born into Scientology. She also considers herself a Christian, saying in an interview with Vanity Fair, "I think there's so much confusion because people don't understand a religion where you can be another religion but you can still practice Scientology. That's why it's completely progressive. It's just tools for living."
(Paul Zimmerman / Getty Images)
Actor Danny Masterson is dismissing a lawsuit brought by four women who accused him of sexual misconduct.
(Michael Buckner / Getty Images)
Though raised a Methodist, actress Kristie Alley became a Scientologist later in life. She credited the religion for helping her end her cocaine addiction through Narconon, a Scientology-affiliated drug rehabilitation program.
(D Dipasupil / Getty Images)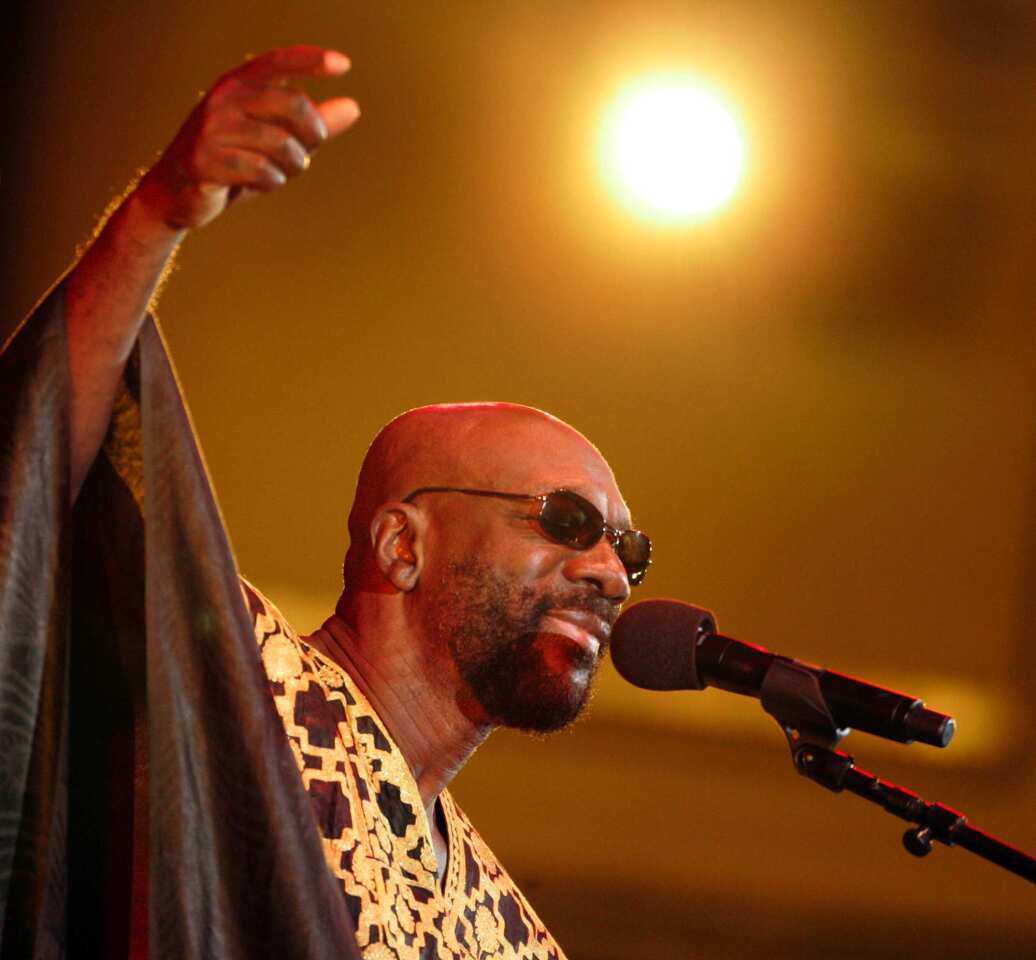 Late musician and voice-actor Isaac Hayes became a Scientologist in 1995. Controversy came in 2006, when he left his role as the voice of Chef in the cartoon "South Park" after series creators Trey Parker and Matt Stone ran an episode satirizing the religion. While Hayes claimed he left because of how he was paid, Stone said he believed it was because the series ridiculed Scientology.
PHOTOS: Isaac Hayes – Life in pictures
(Lawrence K. Ho / Los Angeles Times)
The "That '70s Show" alum has been a member of the church for years, telling
Women's Health
in 2007, "Anyone who knows me is just like, 'Wow, if Laura is a Scientologist, then there has to be something to this.' When I hear something negative, I don't get defensive. I know what's true for me and what works for me."
The "Orange Is the New Black" star also addressed misconceptions people had about the church and its stance on homosexuality in a 2014 interview with
SheKnows
.
(Richard Shotwell / Invision/AP)
The woman whom Leah Remini reportedly opened a missing person's investigation for has been found, according to the Los Angeles Police Department, and the Church of Scientology has been infuriated by what it's calling an "inexcusable distraction" caused by the inquiry.
The "King of Queens" actress, who publicly left the faith last month, is said to have filed a police report to prompt LAPD to investigate the whereabouts of Shelly Miscavige, the wife of church leader David Miscavige, who reportedly had not been seen in public for six years.
LAPD sources said they located and spoke with Miscavige, LA Now reports. They emphasized that the case has been closed and the report allegedly filed by Remini was "unfounded."
Police closed out the investigation Thursday night and said that they had "a face-to-face with Shelly," but they did not indicate if they investigated whether the woman was being held against her will, according to TMZ.
Shelly Miscavige was said to have been transferred to a "secret compound near Lake Arrowhead in the mountains above Los Angeles," according to blogger Tony Ortega, who runs the Scientology-centric blog the Underground Bunker. The place is the headquarters to the Church of Spiritual Technology and is home to about a dozen Scientologists who are "completely cut off from the outside world," he wrote.
The church has denounced the former Village Voice editor on several occasions, but his reporting on the organization has been considered influential.
In an update to Ortega's original post, he said he'd talked to an LAPD spokesman who told him that the case was closed. However, sources told Ortega that Remini had not been briefed on the case and had been told Thursday afternoon that it was still open. Ortega also has made the case that the church has a relationship with law enforcement agencies.
Remini's interest in Shelly Miscavige reportedly dates back to the 2006 wedding of Katie Holmes to famous Scientologist Tom Cruise. When Remini, who was a guest at the nuptials, asked why Shelly Miscavige was not in attendance, she was rebuked by Tommy Davis, the former head of the Scientology Celebrity Centre, the New York Post reported. Davis reportedly scolded her and told her she didn't have the "rank" to ask about Shelly. This incident was among the alleged reasons that Remini broke ties with the church.
A rep for the church has denounced Ortega, Remini and the latest reports regarding Shelly Miscavige.
"This ill-advised, ludicrous self-promotion and the media inquiries it generated caused an inexcusable distraction for the LAPD in an era when the time and resources of its officers are stretched thin each day," a rep told The Times in an email.
"Creating this unnecessary burden for law enforcement was even more irresponsible given the entire episode was nothing more than a publicity stunt for Ms. Remini, cooked up with unemployed, anti-religious zealots, such as Tony Ortega, who blog on the fringe of the Internet," the statement said.
"Sadly, rather than move on with her life and career, Ms. Remini has aligned herself with a handful of untrustworthy, lunatic tabloid sources who obsessively harass the Church to advance their selfish agendas."
Miscavige's attorney said that she was "not missing" when news of the missing persons report surfaced.
"Any reports that she is missing are false," the attorney told Us Weekly. "Mrs. Miscavige has been working nonstop in the Church, as she always has."
Remini, who has said she'll pen a tell-all memoir about late science fiction writer L. Ron Hubbard's controversial faith, has not publicly explained why she defected from the organization but said that "no one is going to tell me how I need to think, no one is going to tell me who I can, and cannot, talk to," according to People.
ALSO:
Why we care about Beyoncé chopping off her hair
'Vampire Diaries' star Nina Dobrev: 'I'm a relationship girl'
Kate Upton: I'm not a toy, not a child, not a bachelor present
Follow Ministry of Gossip @LATcelebs.
---
Get our L.A. Goes Out newsletter, with the week's best events, to help you explore and experience our city.
You may occasionally receive promotional content from the Los Angeles Times.