Dan Stevens channels his beastly side in 'Beauty and the Beast' prologue dance
Disney's live-action "Beauty and the Beast," which continues to rule the box office, pulls off a number of feats of movie-making wizardry. Perhaps none is greater than the act of transforming a man into a creature. How, for instance, did the studio turn a furry, animated monster into a life-like horned beast, all while maintaining a bit of cuddlesome princely charm?
We spoke with the man behind the horns, actor Dan Stevens ("Downton Abbey," "Legion"), and asked him about bringing fantasy into reality. Among the things, we learned he walked on stilts to re-create the classic creature, plus how he channeled his mean Prince side in the new prologue.
When you were approached for the role of Beast, what was your first reaction?
Dan Stevens: I was pretty shocked. I think I was just super excited — that was it. So many emotions went through my head. I really like making family movies, since "Night at the Museum."
Like "The Guest"?
Yes, exactly! "The Guest," "Legion," things that people can watch with their kids and have a great time. Things that my kids can enjoy now. I think I have different pools of people in mind, usually friends of mine or relatives. There's usually one or two or 10 people that I have in mind when I'm like, "I want to do this for them." So "The Guest," I can definitely name you 10 people that I made that movie for.
Give me one person you made "The Guest" for?
Myself! My 15-year-old self!
But "Beauty and the Beast" is a movie that we love in our house and just the magic of bringing my kids on those kinds of sets and then having them see the movie, and enjoy the movie — it's great. Also, it's just a delicious character. I was pretty shocked when it all went my way.
Did Disney show you pictures of what they had in mind?
Not exactly. There were some ideas, and there were definitely some sort of visual concepts, and they created this 3-D maquette of the Beast's head so that they had this lighting reference [during filming]. The Beast's head on a stand would get wheeled in at the end of every scene that we shot. Someone would shout, "Beast!" And they'd just wheel in the Beast, the real Beast or the fake Beast, I don't know.
Emma [Watson] had a rough idea of what I would look like, I had a rough idea of what I would look like, and we worked with various different techniques and technologies and things in the process of pre-production.
I was walking on different kinds of stilts, and we were changing those out all the while. But initially, that's weirdly the [one] thing that didn't go through my head at all when they said, "You're the Beast!" It didn't even occur to me that it would end up being made the way that it was made.
I thought, "Oh, I guess I'm singing a new song," which hadn't even been written … when I took the role. Bill [Condon] said, "I think you're singing a new song, but we don't know what it sounds like yet." I said, "OK, great."
Then Alan Menken — obviously very, very involved [with the music] — was tweaking [the new song] as we went through pre-production and even actually during production, he wanted to change two notes in the chorus.
Alan Menken was on set changing the song while you were recording it?
Pretty much, but not quite as dramatic as that. [Imitating Menken] "Stop! Stop! It's all wrong!" We did a little pre-record, just so we had a guide track, and we went back in and changed a couple of notes for that. [Menken's] got that kind of critical brain, where he hears his own work, which is pretty damn good, and he knows it can be better. Or he hears a little riff in some tune that he wrote 40 years ago, 30 years ago, and wants to change it.
I didn't know you were such a skilled singer.
You never asked me.
What sort of singing experience did you bring to "Beauty and the Beast"?
I grew up doing musicals in school and was a musical kid. We did "My Fair Lady" and some Gilbert and Sullivan. I played the Emcee in "Cabaret" after I left school.
I loved it. For whatever reason, in my 20s, once I got into my professional career, I started doing Shakespeare, and the musical thing fell by the wayside a bit. I didn't think that the next time I would be [singing] would be on this kind of scale.
To get a new song, it was really something. And the pressure's sort of off — but it's also on — because it doesn't have to sound like it did before, but it should sound good enough to sit alongside the music that's already pretty great.
The prologue is particularly fun. I would watch a TV series that's just about the mean Prince and his fabulous makeup.
We had to tell that story almost entirely through the medium of dance, which was interesting. We worked very closely with Anthony van Laast, the choreographer, to tell that story and counterpoint it with the very beautiful waltz that you have at the center of the movie. [The prologue] was a bit more like speed-waltzing.
There was no connection with any of these beautiful women. [The Prince] was just dancing with them all, and they all looked the same — they were wearing the same thing. He doesn't believe in love, doesn't care for it, doesn't care for any of these people around him and abuses his wealth and privilege. We want to give an air of arrogance and have that.
So, how do you evil dance?
I don't know. I'm sure there are some clubs in L.A. that could show you.
The Prince shows a lot more regret in this version of the movie. When did you start working on fleshing out the character?
Bill [Condon] definitely wanted to establish the human qualities to the characters around him. Who were the kind of people that raised this kid, and take some responsibility for the way that he is? His mother has died, his father is no use, so people like Mrs. Potts become a very, very important figure in his life.
She becomes aware that you can't just stand by and let this spoiled brat be a spoiled brat forever, and I think that's a big part of the message. It is, I suppose, a little bit new to our version, driving home that sense of the abuse of privilege.
How did you find the chemistry between you and …
An LED light? I was amazed by how much of this was practical and real and luxurious and gorgeous. The household objects, they created those. There was a Lumiere candlestick like the one you see; it was beautifully made. They would place them at the beginning of the scene, so I knew roughly where the clock and the candlestick and the teapot were all located. Then, at the last minute, they would switch them out for these little LED lights on sticks. I'm like, "Really, guys?"
Thankfully the actors behind the character recorded their lines with an early version of their script so I could hear them. I also met the actors when we were shooting the beginning and end sequence.
See the most-read stories in Entertainment this hour »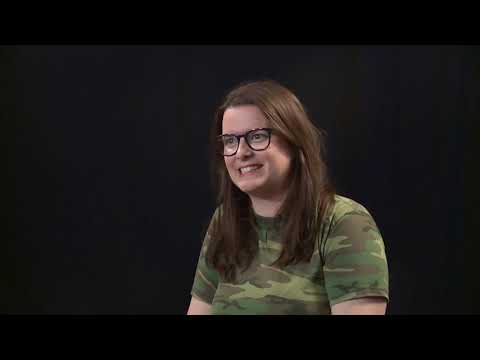 On Now
Cast of 'American Gods' drop divine secrets on the new Starz series
On Now
Liam Cunningham and Isaac Hempstead on finding the humor in 'Game of Thrones'
On Now
Acting opposite a giant Hollywood monster on 'Kong: Skull Island'
On Now
Luc Besson takes us inside his next space odyssey 'Valerian and the City of a Thousand Planets'
On Now
Norman Reedus on the secret Walking Dead' cast Comic-Con ritual
On Now
The cast of 'Orphan Black' reveal what they want to see resolved in the series finale
On Now
'Supergirl' cast on inspiring little girls to pick up a cape of their own
On Now
Video: Comic-Con: Wishing there could be a body swap between Fitz and Mac on 'Agents of S.H.I.E.L.D.'...
On Now
Charlie Hunnam on the hyper-stylized antics of 'King Arthur: Legend of the Sword'
On Now
Comic-Con: Ana Gasteyer and Wyatt Cenac on 'People of Earth'
Twitter: @MdellW
ALSO:
Why I waited two hours for an elusive 'Beauty and the Beast' cup
How the new 'Beauty and the Beast' empowers Belle's inner feminist with books, not boys
What happens when you put 'Beauty and the Beast' stars at a piano with composer Alan Menken? Disney magic
Review: 'Beauty and the Beast' remake is a gilded monument to the more-is-more principle
Why 'Beauty and the Beast' will be the biggest box-office hit of the year so far
From the archives: A 'Beast' With Heart — Kenneth Turan's review of the 1991 animated 'Beauty and the Beast'
Get our L.A. Goes Out newsletter, with the week's best events, to help you explore and experience our city.
You may occasionally receive promotional content from the Los Angeles Times.