You can now watch every episode of 'Buffy,' 'Angel' and 'Firefly' on Facebook
Facebook is turning to some genre TV classics to bulk up its video slate.
The social networking giant announced Friday that it has partnered with 20th Century Fox to add every single episode of "Buffy the Vampire Slayer," "Angel" and "Firefly" to its Facebook Watch U.S. catalog.
And Buffy Summers herself, Sarah Michelle Gellar, was on hand to share the news.
The announcement follows Facebook's recent rollout of its Watch Party feature to all profiles and pages on the social media site.
This means that not only can users access any episode of these shows on Facebook, they can be a part of digital viewing parties to simultaneously watch and discuss these episodes with friends (or fellow fans) in real time online.
Fans who prefer old-fashioned viewing parties can of course still gather in person (though they might have to huddle around their computers).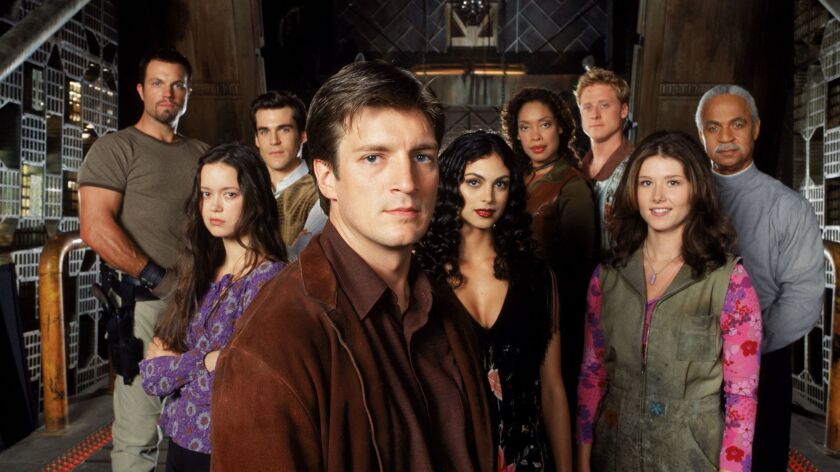 Debuting in 1997, "Buffy the Vampire Slayer" centered on the adventures of Buffy, a young woman chosen by fate to wield some super-human strength in order to fight against vampires, demons and other forces of darkness. Over the show's seven-year run, she saved the world a lot and also became a pop-culture phenom and feminist icon.
Its spinoff series, "Angel," ran from 1999-2004 and followed Buffy's ex-love Angel, who moved to L.A. and worked as a private eye. He also happened to be a vampire cursed with a soul trying to atone for his past.
"Firefly," on the other hand, was a space western set in the future that followed the renegade crew of the spaceship Serenity. The cult-favorite series premiered in 2002 and was canceled during its first season.
All three shows were created by Joss Whedon ("Angel" was co-created by David Greenwalt).
Despite challenges, Facebook has been continuing its push into video to become a destination for original entertainment content.
Each of the three shows will be holding special Watch parties to commemorate the occasion on their corresponding Facebook pages over the next few days. "Buffy's" will be held Friday at 3 p.m., "Angel" at 12 p.m. Saturday and "Firefly" at 12 p.m. Sunday — all Pacific time.
Twitter: @tracycbrown
---
Your essential guide to the arts in L.A.
Get Carolina A. Miranda's weekly newsletter for what's happening, plus openings, critics' picks and more.
You may occasionally receive promotional content from the Los Angeles Times.