'Stranger Things' is coming back for a Season 2
Nostalgia junkies, you're in luck. The Amblin-channeling, "Goonies"-for-TV series "Stranger Things" is officially returning to Netflix for a second season. Here's everything we know.
Netflix has officially announced that its original series "Stranger Things" will return to the streaming service in 2017. Series creators Matt and Ross Duffer will both be returning to work on the second season for a total of nine episodes. And they even released a batch of befuddling episode titles.
Set in the 1980s, the series follows a gang of 12-year-olds who stumble upon an alternate reality, a super-powered girl, a government conspiracy and heaps and heaps of nostalgia.
No official plot synopsis was revealed with the Season 2 announcement but the Duffer brothers lightly teased what they had planned (should they get the green light for a second season) at the 2016 Television Critics Assn. summer press tour in July. Warning: Season 1 spoilers ahead.
"We kind of hint about where we might go at the end of the season," Matt Duffer said. "Will was living in this upside-down other dimension for about a week. The repercussions of that can't be good. And the inter-dimensional rift — at least how we left it — is still very much open. So that also can't be good. So it's exploring that. We want to retain the tone. But I think all our favorite sequels feel a little different. It's not about just another monster comes and it's a bigger, badder monster. We want it to feel a little bit different, maybe a little bit darker, but still have the sense of fun."
The duo also promised a change in pace (possibly slowing things down), a return of most of the core characters (but they wouldn't get into specifics), and potential explanations for the complicated conspiracy theories that were merely touched upon in Season 1.
But more importantly, Ross Duffer swore that there would be justice for the character Barb (played by actress Shannon Purser), who found viral fame after her character met an untimely death in the creepy alternate dimension.
"If there's a Season 2," Ross said at the 2016 TCA gathering, "there will be some Barb talk. Don't worry. She will not be forgotten so easily." Let's hope he makes good on his word, for Barb.
According to the video release with the now iconic "Stranger Things" titles, the nine episodes in the second season are titled:
"Madmax"
"The Boy Who Came Back to Life"
"The Pumpkin Patch"
"The Palace"
"The Storm"
"The Pollywog"
"The Secret Cabin"
"The Brain"
"The Lost Brother"
What does "The Pumpkin Patch" mean? No idea. But there's nothing like a batch of totally vague episode names to get the fan theories started.
See the most-read stories in Entertainment this hour »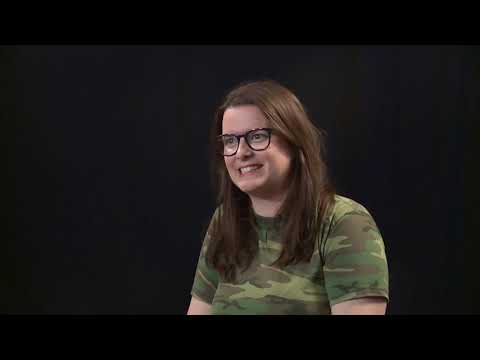 On Now
Cast of 'American Gods' drop divine secrets on the new Starz series
On Now
Liam Cunningham and Isaac Hempstead on finding the humor in 'Game of Thrones'
On Now
Acting opposite a giant Hollywood monster on 'Kong: Skull Island'
On Now
Luc Besson takes us inside his next space odyssey 'Valerian and the City of a Thousand Planets'
On Now
Norman Reedus on the secret Walking Dead' cast Comic-Con ritual
On Now
The cast of 'Orphan Black' reveal what they want to see resolved in the series finale
On Now
'Supergirl' cast on inspiring little girls to pick up a cape of their own
On Now
Video: Comic-Con: Wishing there could be a body swap between Fitz and Mac on 'Agents of S.H.I.E.L.D.'...
On Now
Charlie Hunnam on the hyper-stylized antics of 'King Arthur: Legend of the Sword'
On Now
Comic-Con: Ana Gasteyer and Wyatt Cenac on 'People of Earth'
Twitter: @MdellW
ALSO:
'Stranger Things' has big plans for a second season
How we overlook the flaws in the 'The Night Of,' 'Stranger Things' and more
Behind the music of Netflix's 'Stranger Things': Members of the electronic group Survive discuss their eerie score
Get our L.A. Goes Out newsletter, with the week's best events, to help you explore and experience our city.
You may occasionally receive promotional content from the Los Angeles Times.