New 'tweener' books by Stefan Bachmann, Jasper Fforde and Emily Fairlie are among the new titles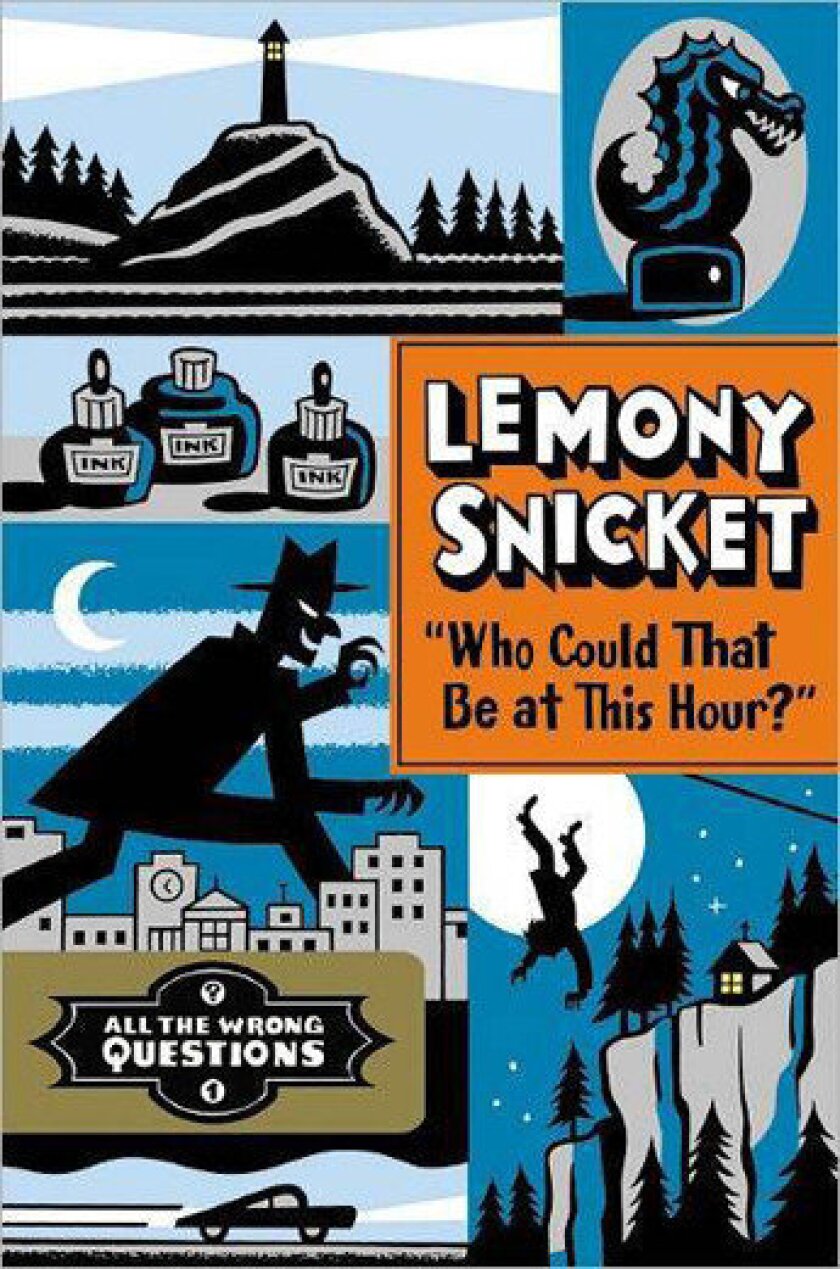 Books for tweens may get overshadowed by the enormous popularity of young-adult titles, but the category is still robust, as more bestselling authors of adult and teen books apply their talents to a younger audience.
---
Infinity Ring Book One: A Mutiny in Time
By James DashnerScholastic, 192 pp.: $12.99, for ages 8 and up
Three kids travel back through history to fix it and save the future in this kickoff to a new multimedia series that can be experienced as both a book and video game.
(August)
---
The Spindlers
By Lauren Oliver, illustrated by Iacopo Bruno. HarperCollins, 256 pp.: $16.99, for ages 8 and up
A young girl wakes up and discovers her brother is missing, forcing her to travel to an underworld populated with talking rats, music-loving moles and evil, spider-like beings known as the Spindlers who run this unusual kingdom.
(October)
---
The Peculiar
By Stefan BachmannGreenwillow Books, 384 pp.: $16.99, for ages 9 and up
A brother and sister becoming unwitting saviors of a city set in an alternative Victorian England where gnomes drive taxis, fairies live in slums and the birds are mechanical.
(September)
---
Who Could That Be at This Hour?
By Lemony SnicketLittle, Brown, 272 pp.: $15.99, for ages 9 and up
The first in a four-volume series about a young Lemony Snicket as he begins an apprenticeship in a secret organization, asks questions that shouldn't be asked, and writes an account of the ordeal that shouldn't be published, yet is.
(October)
---
The Last Dragonslayer
By Jasper FfordeHarcourt Houghton Mifflin, 296 pp.: $16.99, for ages age 12 and up
Magic has lost its allure for society until a teenage girl, who runs a magicians' employment agency, brings it back en vogue to prevent a dragon from destroying the world.
(October)
---
Splendors and Glooms
By Laura Amy SchlitzCandlewick, 400 pp.: $17.99, for ages 9 and up
A master puppeteer in Victorian England is suspected in a girl's disappearance in this gothic thriller from the Newbery Medalist.
(August)
---
The High Skies Adventures of Blue Jay the Pirate
By Scott NashCandlewick, 368 pp.: $17.99, for ages 8 and up
This beautifully illustrated novel tells the swashbuckling tale of pirate birds who sail the sky.
(September)
---
Third Grade Angels
By Jerry SpinelliArthur A. Levine, 112 pp.: $15.99, for ages 7 and up
A third-grader struggles with always been good in the prequel to the Newbery Medalist's "Fourth Grade Rats."
(September)
---
Bomb
By Steve SheinkinFlash Point, 272 pp.: $19.99, for ages 10 and up
An edge-of-your-seat, nonfiction look at the race to build, and steal, the world's most dangerous weapon: the atomic bomb.
(September)
---
The Lost Treasure of Tuckernuck
By Emily Fairlie HarperCollins, 304 pp.: $16.99, for ages 8 and up
Sixth-graders Bud and Laurie use lists and notes as they the hunt for a treasure hidden by their eccentric school founder more than 80 years ago. Will they find it before the school is torn down?
---
The Great Unexpected
By Sharon Creech HarperCollins, 240 pp.: $16.99, for ages 8 and up
Newbery Medal winner Sharon Creech tells a story of two orphan girls, a boy named Finn who falls from a tree, and two sisters separated by an ocean--and how different worlds are connected in spite of the distance between them.
(September)
---
Inside the business of entertainment
The Wide Shot brings you news, analysis and insights on everything from streaming wars to production — and what it all means for the future.
You may occasionally receive promotional content from the Los Angeles Times.