'I'm From L.A.' Go Betty Go | 2005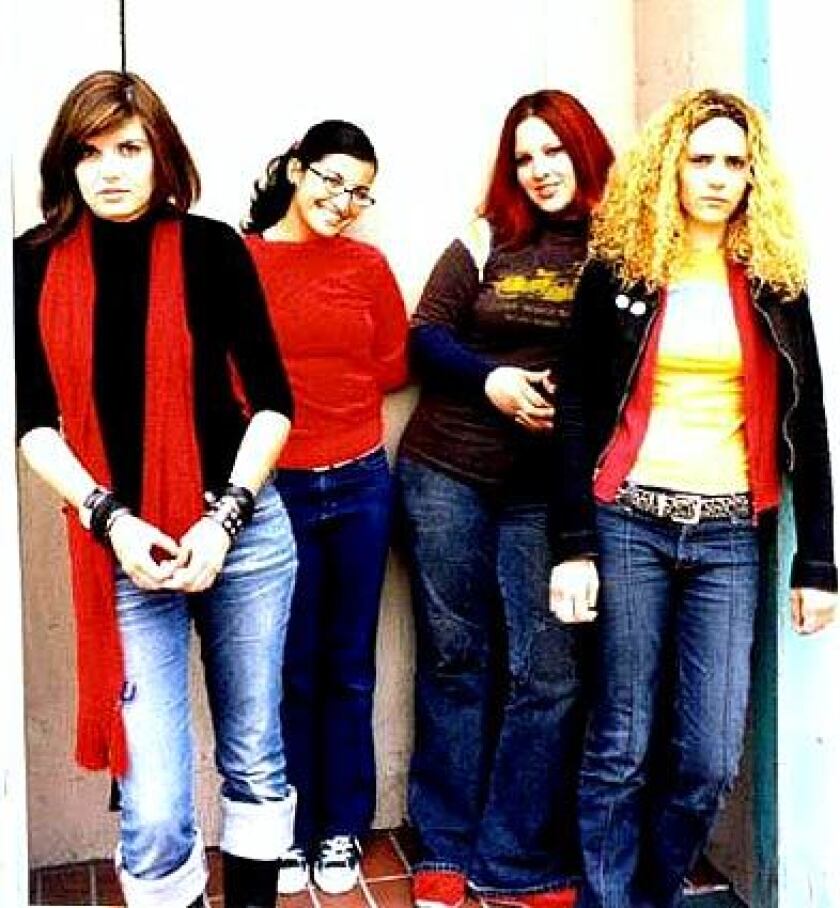 Times Staff Writer
BY all appearances, Go Betty Go was on the verge of something big in early 2005 when the members went into a Silver Lake studio to record their debut album. They had a feisty brand of pop-punk and, as four young Latinas who effortlessly jumped from English to Spanish lyrics between their barre chords, the veterans of the Warped Tour seemed in tune with young urban audiences.
One song they wrote during those sessions was "I'm From L.A.," which would become the Glendale band's anthem, a song so pouty, smart and rollicking it could fit in with the Go-Go's proud brand of earlier L.A. girl power:
It's nine o' clock on Monday morning and I'm late
I stayed up drinking with the girls from Silver Lake
With no makeup on I get into my car
And then I drive into the freeway parking lot
They say I'm lazy, I'm always late
Full of excuses, I'm from L.A.
They say I'm careless, can't find my way
Crazy and precious, I'm from L.A.
"We've all been full of excuses and then not even caring if anybody knows it," a chuckling drummer Aixa Vilar explained. "It plays with this perception of people and especially women that live in L.A. But it's a lot of fun too, and a story song, which is fun."
The song started off differently. The band had written it as "He Takes Pictures"; instead of L.A. rock girls, it was the tale of a feckless guy who lived with his mother and took snapshots.
"It didn't feel right," said the Argentina native Vilar, whose sister, Nicolette, was the band's lead singer. "So a week after we recorded it we started over. We all started story-boarding it and it came together in an hour."
I'm all hung over, feels like nails inside my head
It's getting hot, the sweat is dripping down my legs
The air conditioner still broken from the quake
And now I'm melting like a wax doll in the flames
Here in L.A.
The song, which has shredding guitar by Betty Cisneros, goes on to tell of being stuck in traffic behind an ugly Saab, but the chorus makes it sound fun. The band knew it had something special, but the mood in the studio was melancholy. Nicolette was singing well but her body language made it clear to the band that she was already growing weary of the rock lifestyle.
"It's like in a marriage — you can tell when something is just not right," Vilar said. The day before Valentine's Day 2006, a few months after the group's well-reviewed album was released (with the fitting title "Nothing More"), Nicolette left to pursue an art career.
A new singer, Emily Wynne-Hugh, was brought in and even though the band has yet to regain its earlier momentum it still gets rowdy sing-alongs when the four women play their spiky story of a bad L.A. day. As Aixa Vilar notes: "We've never done a show without it and probably never will."
--
---
geoff.boucher@latimes.com
---
Inside the business of entertainment
The Wide Shot brings you news, analysis and insights on everything from streaming wars to production — and what it all means for the future.
You may occasionally receive promotional content from the Los Angeles Times.