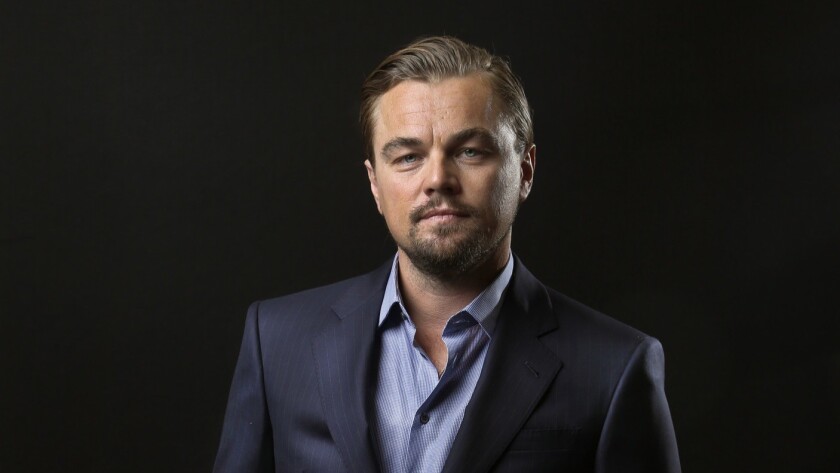 Keeping up with all the social media this week in the world of entertainment? Or is it too many tweets, too little time? Not to worry, we've got you covered. Our new column, Hashtag Highlights, will showcase five stories that generated major buzz.
Does it get any better than a Leonardo DiCaprio-Brad Pitt-Quentin Tarantino team-up? DiCaprio dropped a first-look image on Instagram of their upcoming film "Once Upon a Time in Hollywood," set during the 1969 Charles Manson murders. The post, which racked up over 2-million likes in less than 24 hours, should have been captioned, "You're welcome."
And the Oscar for best humble brag goes to … the new class of academy members. This week, 928 industry insiders joined the elite group and several weren't shy to let it be known. The inductees, including Tiffany Haddish, Miles Teller and Kumail Nanjiani, were part of the organization's campaign to diversify its majority white and male membership.
With the release of his new album "Scorpion" Thursday night, Drake confirmed he's a father! In the song "Emotionless," the 31-year-old shares, "I wasn't hiding my kid from the world/I was hiding the world from my kid." His Instagram teaser alone hit 4.5 million views in three days.
"We're not a genre because there's no one way to be black. ... This is not a moment. This is a movement," Caleb McLaughlin of "Stranger Things" shared in Netflix's ad during Sunday's BET Awards. The group photo and video, featuring Spike Lee, Laverne Cox and Ava DuVernay and liked over 100,000 times on the streamer's @StrongBlackLead Twitter account, was inspired by the iconic "A Great Day in Harlem" photo from 1958.
Cardi B seemed to have a "lit" bridal shower after all. She and Offset celebrated the upcoming birth of their first child together in Atlanta with a "Bronx fairy tale"-themed event. More than 3.6 million people liked her first photo from the big day in less than 24 hours.
---