Review: 'Funny People'
By Denise Martin, Brill Bundy, Emily Christianson, Rick Porter, Jevon Phillips and Robert Vivoda
"Funny People," starring Adam Sandler and Seth Rogen, takes a decidedly less funny path to storytelling at times when talking about the mortality of its main character. We know that comedy can always lead to drama and vice versa, so we explore some of the funny people who've traversed the invisible thread between the two genres, and comment on their journey.
(Tracy Bennett / Associated Press)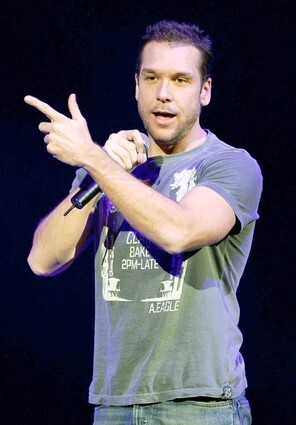 Funny resume
: His sellout stand-up shows at venues like
Madison Square Garden
in
New York
, laugh-out-loud specials on Comedy Central and starring opposite Hollywood's hottest Jessicas – Simpson, Alba and Biel.
Serious turn
: The serial-killer thriller "Mr. Brooks." Cook plays a nosy neighbor who witnesses a murder and tracks down the shooter with intentions of blackmail.
Did it work?
: Yes. Surprisingly, he used a bit of his persona for the part. His fans warmed to the familiarity and he likely gained a few more admirers along the way.
(Ethan Miller / Getty Images)
Funny resume
: His "Odd Couple" pairing with
Walter Matthau
, leading ladies like
Marilyn Monroe
,
Shirley MacLaine
and
Doris Day
and his legendary body of work.
Serious turn
: He got his first real taste for drama as alcoholic Joe Clay in "Days of Wine and Roses" in 1962. Years later, he took on the notable role of Harry Stoner, a man on the edge of ruin and desperate for the ideals of his youth, in "Save the Tiger."
Did it work?
: Yes, Lemmon won best actor at
the Oscars
for "Save the Tiger."
(Paramount)
Funny resume
: His sketch comedy on "The
Ben Stiller
Show," bringing "Reality Bites" to Generation X, and writing, producing, directing and starring in hits such as "Tropic Thunder."
Serious turn
: The 1998 biopic "Permanent Midnight." Stiller starred as Jerry Stahl, a rising star in the television world who landed writing jobs with "thirtysomething," "Moonlighting" and "Alf." As Stahl's career took off so did his heroin habit, and it wasn't long before his life began to unravel.
Did it work?
: Yes. While he can play silly (think "Something About Mary" and "Heartbreak Kid"), Stiller has a streak for serious too. In fact, it's surprising he hasn't taken on more serious roles since.
(John P. Johnson / Artisan Entertainment)
Funny resume
: "Fresh Prince of Bel-Air," "Men in Black," "Wild Wild West," "Shark Tale"
Serious turns
: "Enemy of the State," "Seven Pounds," "Ali," " The Pursuit of Happyness".
Did it work?
: Yes, and it won't stop. His resume of serious roles is getting even stronger with solid performances in "Seven Pounds" and " The Pursuit of Happyness". The Fresh Prince has not only excelled at comedy, drama, and action, he did it while proving that rap can be good, clean family fun. The man can do it all.
(Merrick Morton / Columbia Pictures)
Funny resume
: "SNL," "Billy Madison," "Happy Gilmore," "The Wedding Singer," "The Waterboy," "Big Daddy"
Serious turn
: "Punch-Drunk Love"
Did it work?
: Yes, hands down. Even though it was definitely a drama, the Popeye-undertones worked with and to Sandler's strengths. Unfortunately, it was such a knockout it would detract from the performance for Sandler to try other serious material that wasn't of the same high caliber.
(Tracy Bennett / Columbia Pictures)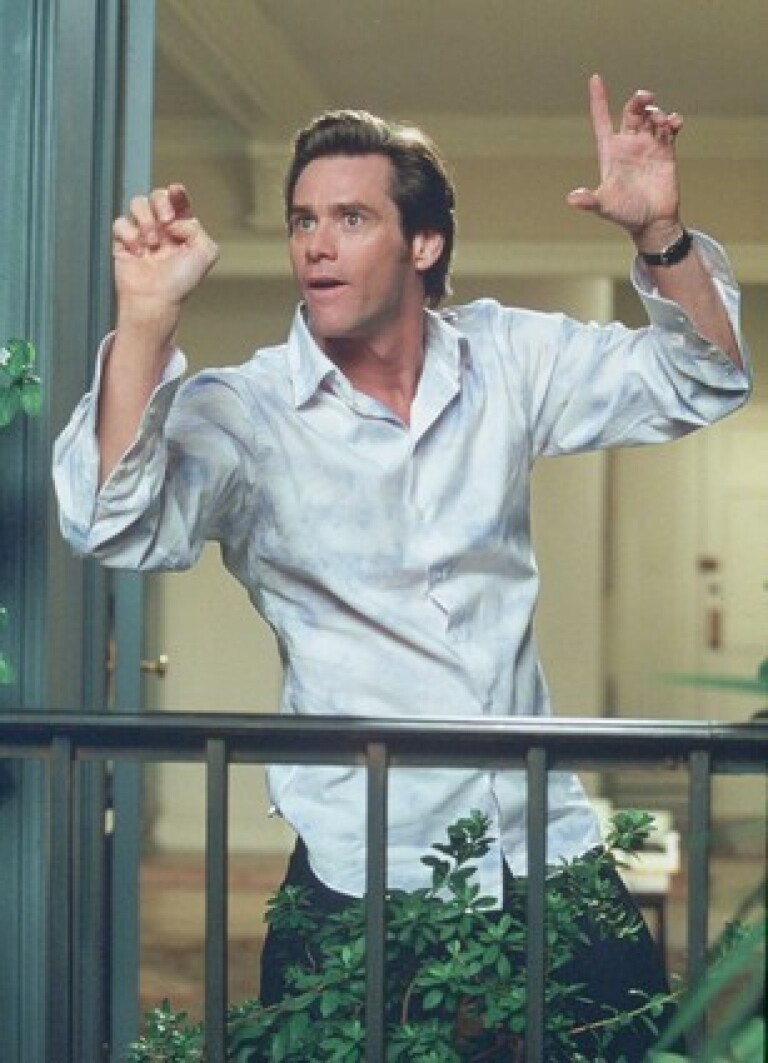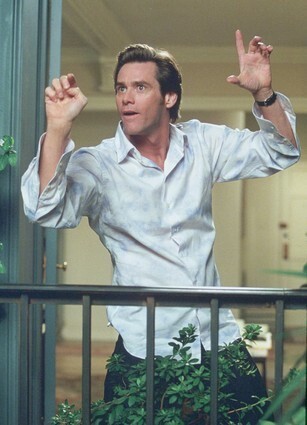 Funny resume
: "In Living Color," "The Mask," "Ace Ventura: Pet Detective," "Dumb and Dumber" and a host of other broad comedies relying on Carrey's face-contorting genius.
Serious turn
: He played
Andy Kaufman
in "Man on the Moon," the trapped reality TV star Truman in "The Truman Show," and broken-hearted lover Joel Barish in "Eternal Sunshine of the Spotless Mind."
Did it work?
: There was a time when the phrase "Aaaaalrighty then" made us want to stick screwdrivers in our eyes, and we could do without missteps like the weepy "The Majestic" and the snooze-inducing thriller "The Number 23." But Carey has proved himself a winning dramatic actor, and capable of more than restraint when paired with the right material and director.
(Universal Studios Home Video)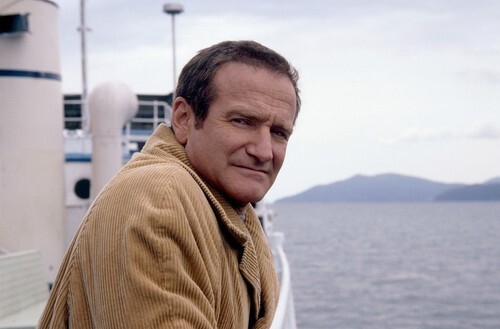 Funny resume
: A manic stand-up act, "Mork and Mindy," "Good Morning, Vietnam"
Serious turn
: Many over the years, from "Dead Poets Society" to "Good Will Hunting" to "Insomnia"
Did it work?
: Yes and no. He won an Oscar for "Good Will Hunting" -- but also did "Patch Adams."
(Rob McEwan / Alcon Entertainment)
Funny resume
: "In Living Color," "Booty Call" and an eponymous sitcom on the WB
Serious turn
: Several, but most notably the one-two punch of "Ray" and "Collateral" in 2004.
Did it work?
: Judging by
the Oscar
for "Ray," we'd say yes.
Pictured: Foxx in "The Soloist."
(François Duhamel)
Funny resume
: Most well-known for "The Honeymooners" and "The Jackie Gleason Show"
Serious turns
: "Gigot," "The Hustler"
Did it work?
: He was nominated for an Oscar in "The Hustler," and got good reviews for Rod Serling's "Requiem for a Heavyweight," but despite those accolades, less-than-stellar critiques of films such as "Gigot" and other dramatic roles were not always kind. He will be best remembered as lovable Ralph Kramden, with Audrey Meadows' Alice by his side.
(CBS)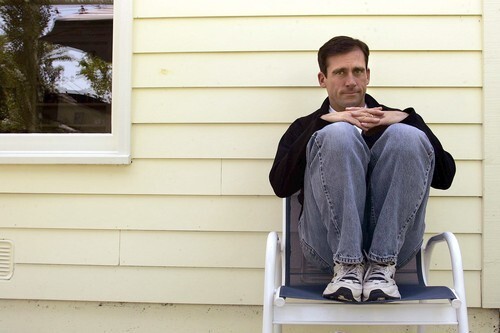 Funny resume
: TV's "The Daily Show with
Jon Stewart
" and "The Office" and the movies "The 40-Year-Old Virgin" and "Get Smart."
Serious turn
: He played the suicidal scholar in "Little Miss Sunshine."
Did it work?
: Carell had already proven he could earn sympathy for "The Office's" near-unbearable Michael Scott and the grown geek Andy Stitzer in "Virgin." But his nuanced take on "Sunshine's" broken Frank made us want more of that and less of intended crowd-pleasers such as "Evan Almighty."
(Robert Gauthier / Los Angeles Times)
Funny resume
: "Saturday Night Live" and almost everything that followed, from "Elf," and "Old School" to "Anchorman" and "Blades of Glory."
Serious turn
: He played the wound-up
IRS
auditor Harold Crick in 2006's "Stranger Than Fiction."
Did it work?
: Critics were pleased, but Ferrell fans? Not so much. "Fiction" made just $40 million at
the U.S.
box office (not so good compared with more than $100 for "Step Brothers.")
(Ralph Nelson / Columbia Pictures)
Funny resume
: "Jumpin' Jack Flash," the "Sister Act" movies, numerous Comedy Relief specials and her initial one-woman show on Broadway (a mix of comedy and quirky personalities).
Serious turn
: "The Color Purple"
Did it work?
Goldberg was nominated for an Oscar for "The Color Puple," and won it in 1990 in a supporting role in "Ghost." Goldberg has gone on to be one of a very select few performers to win an Academy Award, a Grammy Award, a
Tony Award
and an Emmy. With varying degrees of commercial success, it has worked out.
(Bryan Bedder / Getty Images)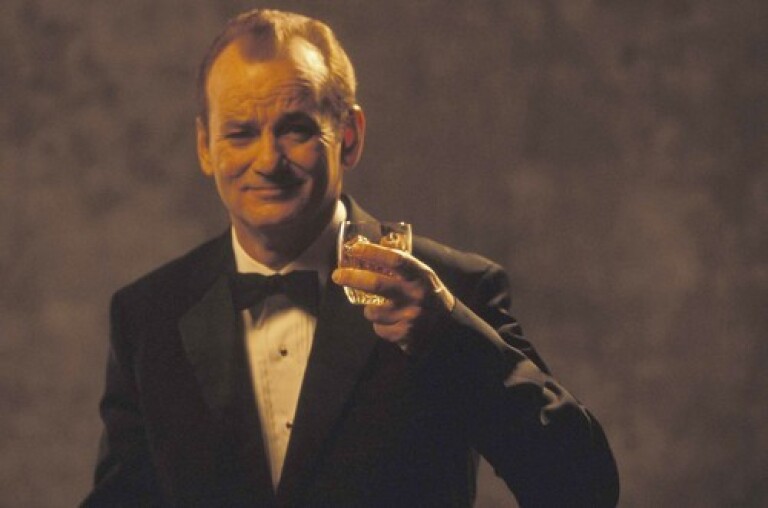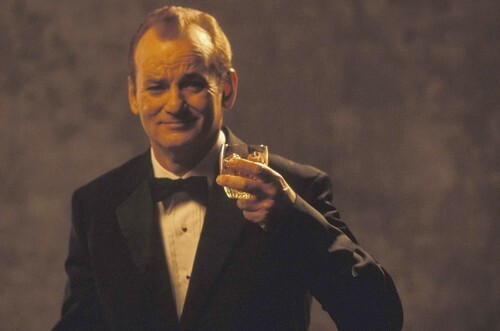 Funny resume
: An early "SNL" player, also known for the movies "Caddyshack," "Stripes," "Ghostbusters" and "Groundhog Day."
Serious turns
: "The Razor's Edge" and "Lost in Translation"
Did it work?
: "Razor's Edge" -- which Murray also co-wrote -- was a box-office flop that caused him to take a bit of a hiatus from Hollywood. "Lost in Translation" garnered raves, though, and made us all willing to forgive him for voicing Garfield the cat in not one, but two movies.
(Yoshio Sato / Focus Features)
Funny resume
: "The Jerk," "Dead Men Don't Wear Plaid," "The Man With Two Brains," "The Lonely Guy," "All of Me," "Roxanne," "Planes, Trains & Automobiles," etc.
Serious turns
: "The Spanish Prisoner,"
"Shopgirl"
Did it work?
: Depends on who you ask. Martin has always been smarter than 95% of his audience, which is going to be isolating. Still, even in his wackiest role, he's always able to slip in some existentialism or -- at the very least -- a bit of melancholy. Some ignore it. Others relish it.
(Sam Emerson / Touchstone Pictures)
"Funny People" was supposed to be Judd Apatow's coming out party. The movie in which "The 40-Year-Old Virgin" and "Knocked Up" writer-director, who has long made his bread and butter on the back of immature guys and their raunchy talk, shows his grown-up side.
An adult Apatow would be a significant development since so much recent and future comedy rests under the shade of his very big umbrella -- the mostly super "Superbad," the superbad "Year One" and the somewhat bad "Pineapple Express" among them.
But growing up is not easy and it's clear that the filmmaker remains very conflicted when it comes to adulthood. It's as if he can't quite shed the clown suit for the Armani, and he's definitely not ready to let go of the big red nose, or in Apatow's case, a very specific part of the male anatomy that the film spends far too many of its 2 hours and 26 minutes -- and no, that's not a joke -- on.
The funny thing about "Funny People" is that it is neither funny nor sad, this despite headlining funny guys Adam Sandler and Seth Rogen, featuring cameos and supporting work from roughly 20 other card carrying comedians, and a plot line that centers on a near-death experience.
When that many certifiably funny people working together can't make a funny movie, that's a tragedy. So I guess "Funny People" is sad after all, just not for the right reasons.
Sandler stars as George Simmons, a wildly successful comic jerk turned movie star whose wonderful world of narcissistic excess is rocked by the news that he actually does have everything, including a fatal disease. Rogen costars as Ira Wright, the young comic wannabe whose material usually bombs. Still George takes him on as an assistant/forced friend, because, you know, it's lonely at the top.
So what you essentially have is two guys who are dying -- one literally, one figuratively -- who team up to start figuring out the meaning of life. It could have been rich.
That certainly was the plan.
As the story unfolds, Sandler's George is living large -- nameless beautiful girls floating through his designer digs and more money that he can possibly spend. He is not a nice guy. A trip to the doctor and that really deadly diagnosis theoretically change all that, sending George on a journey of self-discovery that takes him back home, which in his case is the gritty comedy club circuit.
It is there that his life intersects with young Ira, who works in a deli by day and tries to hone his comedy routine by night. It's mostly about Ira's manhood and mostly unfunny. Note to studio: Unless it's genius, never let them show the sausage getting made.
The soon to be BFFs are surrounded by ancillary characters played primarily by FOJs (Friends of Judd). The casting gives the film a comedy class-reunion sensibility, which makes everything a lot more fun for them than us. Ira has obnoxious roommates who are also in the biz, played by Jonah Hill and Jason Schwartzman. George lives alone. The movie skips the chapter that explains why we're supposed to care about any of them.
Love interests will emerge, because in yet another truism the filmmaker is toying with, dying is one thing, but to die unloved really, and I use the technical term here, sucks. For George, Apatow's real-life wife, Leslie Mann, is Laura, the one who got away.
Laura's married to Eric Bana's philandering Clarke with the Apatows' adorable kids playing her kids. Now that George is dying, she's wondering if she made the right choice to leave him. And you were worried "Funny People" would succumb to clichés.
Love for Ira comes in the form of the cute girl who lives across the street, a very promising Aubrey Plaza, whose spot-on deadpan feels like what would happen if Steven Wright were re-imagined as a twentysomething chick.
The world of "Funny People" is filled with cinematic possibility. Between textured characters who pull out their pathos and pain for our amusement and the firing squad nature of the comedy club crowd who are just as happy to loathe you as love you, it's ripe for a Hollywood treatment.
Other filmmakers have taken their shot over the years, "Punchline" and "The King of Comedy" come to mind, yet no one has gotten it quite right.
Apatow, Hollywood's current go-to funny guy with many of his early years spent in the stand-up trenches, seemed a fine prospect to pull it off. And it's clear from the pedigree of the crew the studio surrounded him with, led by cinematographer Janusz Kaminski, who took home Oscars for "Schindler's List" and "Saving Private Ryan," that Apatow set out to do something important, something substantial.
But any sort of new insight into comedy's darker themes, to say nothing of life's, eludes "Funny People." Instead Sandler and Rogen and the rest are left to wander aimlessly, with tedious comedy gigs, an even more tedious faux sitcom and relatively vapid relationships masquerading as a plot.
The many drop-in bits by the likes of Ray Romano, Paul Reiser, Sarah Silverman, Andy Dick and the others are completely squandered. To say nothing of the scenes in which comedy legends drop by to lament George's fate, which feels like nothing more than an indulgent, kiss-the-king's-ring meta moment for Apatow. Non-comic rapper Eminem turns in the best cameo of the bunch.
There is, of course, an even bigger question hovering around the film: Can Apatow grow into a filmmaker who contributes something more to cinema than cheap laughs and fast cash?
From the evidence here, I'm not sure. Every time he moves toward meaning in "Funny People," he gets cold feet and his fallback position is a whole lot of crass.
---
Inside the business of entertainment
The Wide Shot brings you news, analysis and insights on everything from streaming wars to production — and what it all means for the future.
You may occasionally receive promotional content from the Los Angeles Times.