Did You Hear ...? Tiffany Haddish stumbled, Katy Perry is your VMAs host and more from the week in entertainment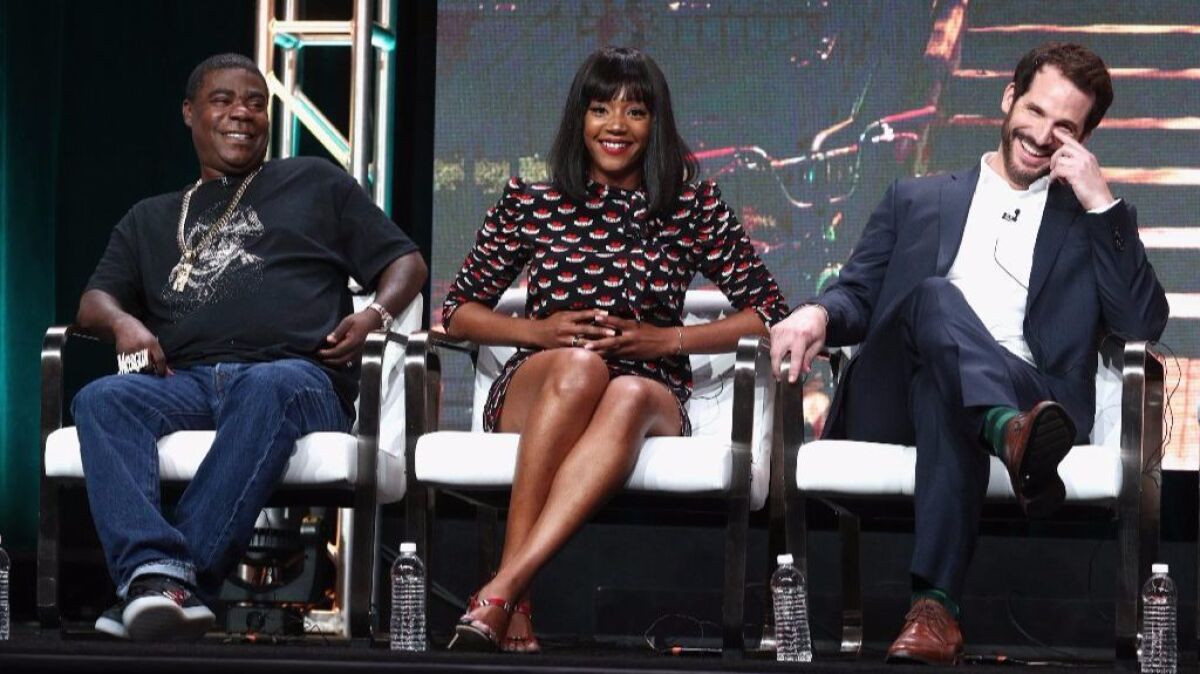 Comedy's new darling raised eyebrows with a "bad joke," late-night TV went to town on President Trump and his proposed ban on transgender service members and Olivia de Havilland is ready for her close-up … in a courtoom.
Tiffany Haddish's Cosby 'joke' falls flat
Tiffany Haddish is not afraid to do anything. Even if it means committing her first big-league faux pas since ascending the comedy ranks. Earlier this month, the breakout "Girls Trip" star veered into rocky territory after crediting Bill Cosby as a comedic inspiration during an interview with The Times. But before her comments rendered her Hollywood's latest "problematic fave," she bit her tongue. During a TCA panel Thursday, Haddish clarified: "What I said was a joke. You're going to say some bad jokes."
HBO makes headlines at TCA
HBO took center stage at the Television Critics' Assn.'s summer press tour in Beverly Hills this week. The network defended its upcoming modern-day slavery drama, "Confederate," which reaped a whole lot of flack last week on social media. Larry David doesn't miss people or things all that often, but he did miss "Curb Your Enthusiasm." Jon Stewart is gearing up to host not one but two HBO stand-up specials. And, in non-HBO news, "Broad City" frontwomen Abbi Jacobson and Ilana Glazer talked about bleeping out the T-word (as in, Trump) from the show's fourth season.
Olivia de Havilland is ready for her day in court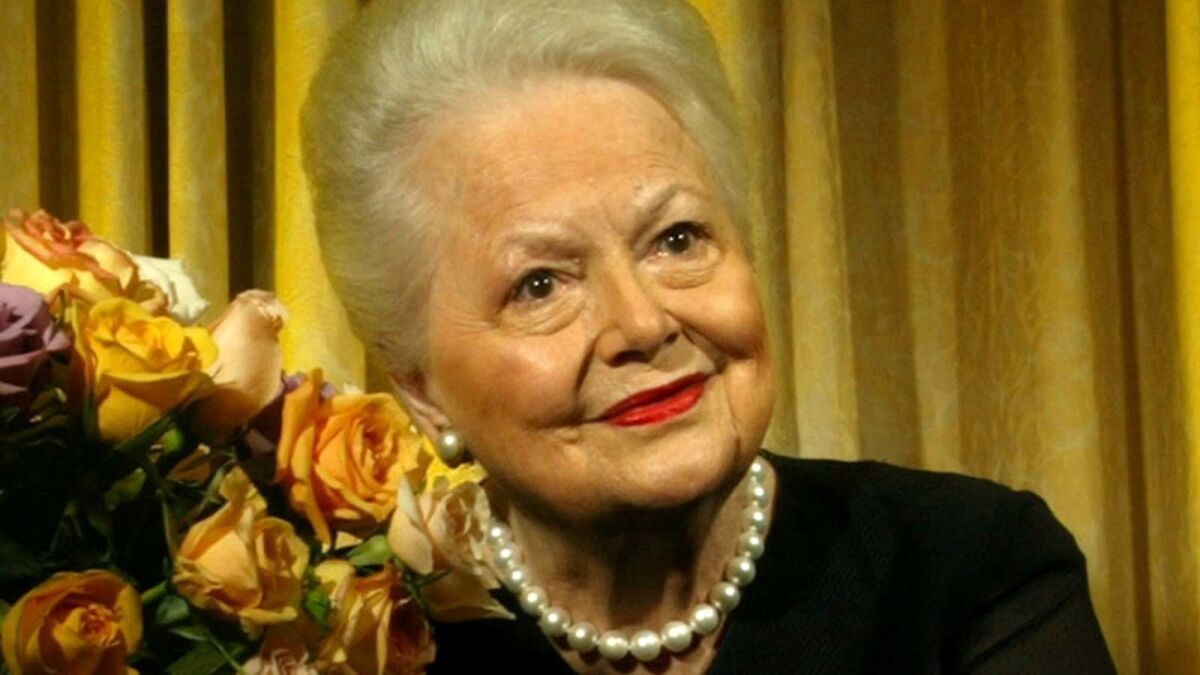 Though her track record makes it hard to believe, Olivia de Havilland is not going to live forever. Noting her advanced age, the 101-year-old "Gone With the Wind" star filed a motion for the L.A. Superior Court to pick up the pace on her "Feud" lawsuit. Last month, De Havilland sued FX and "Feud: Bette and Joan" showrunner Ryan Murphy for their portrayal of the living legend in the miniseries. She requested that the judge speed up the trial during her Sept. 13 hearing, just days before the Primetime Emmy Awards, where "Feud" happens to be a major contender.
Katy Perry is going to the Moon(man)
Katy Perry's got a new hosting gig. The pop singer announced Thursday that she's slated to double as host and performer at MTV's upcoming Video Music Awards. Calling herself the award show's resident "Moonwoman," a reference to the Moonman statuette handed out to winners, she assured fans that she's the woman for the job. "I'm on a group text with Buzz Aldrin and Neil deGrasse Tyson," she said in a statement. Perry earned five nominations, leading the pack of this year's VMA hopefuls alongside Kendrick Lamar and the Weeknd.
Justin Bieber had a rough week
In a very public series of unfortunate events, Justin Bieber made back-to-back headlines this week — for blunders both personal and professional. The pop star prematurely called off the rest of his "Purpose" world tour, which was just rolling into its final stretch. He vaguely cited "unforeseen circumstances." Then he struck a paparazzo with his pickup truck Wednesday night in Beverly Hills. That one he simply called "an accident."
Domestic Goods — and Bads: Angelina Jolie finally talked about that breakup with Brad Pitt. … Amy Schumer is the only woman on Forbes' list of highest-paid comedians. ... Is Robert Pattinson engaged to singer FKA Twigs? Yeah, 'kind of'. … And Linkin Park poignantly remembered late frontman Bennington in a "Dear Chester" letter.
Trumped: Following the president's Twitter announcement that transgender military members will be barred, celebrities set social media on fire with their reactions. And hosts of late-night TV declared virtual warfare too. Responding to Trump's rationale that transgender service members lead to increased medical costs of something like $8.4 million, Stephen Colbert quipped: "To put that number in perspective, the military spends five times as much on Viagra." The "Late Show" host also had a field day with Anthony Scaramucci's vulgar New Yorker interview that sent CBS censors into overdrive.
R.I.P: June Foray, the beloved voice actress known for her work with "The Bullwinkle Show," died at 99. … Marty Sklar, pioneering Walt Disney imagineer, died at 83. … Barbara Sinatra, last wife of Frank Sinatra, died at 90.
New Trailers:
Get our L.A. Goes Out newsletter, with the week's best events, to help you explore and experience our city.
You may occasionally receive promotional content from the Los Angeles Times.