Chicago police release two men questioned in Jussie Smollett attack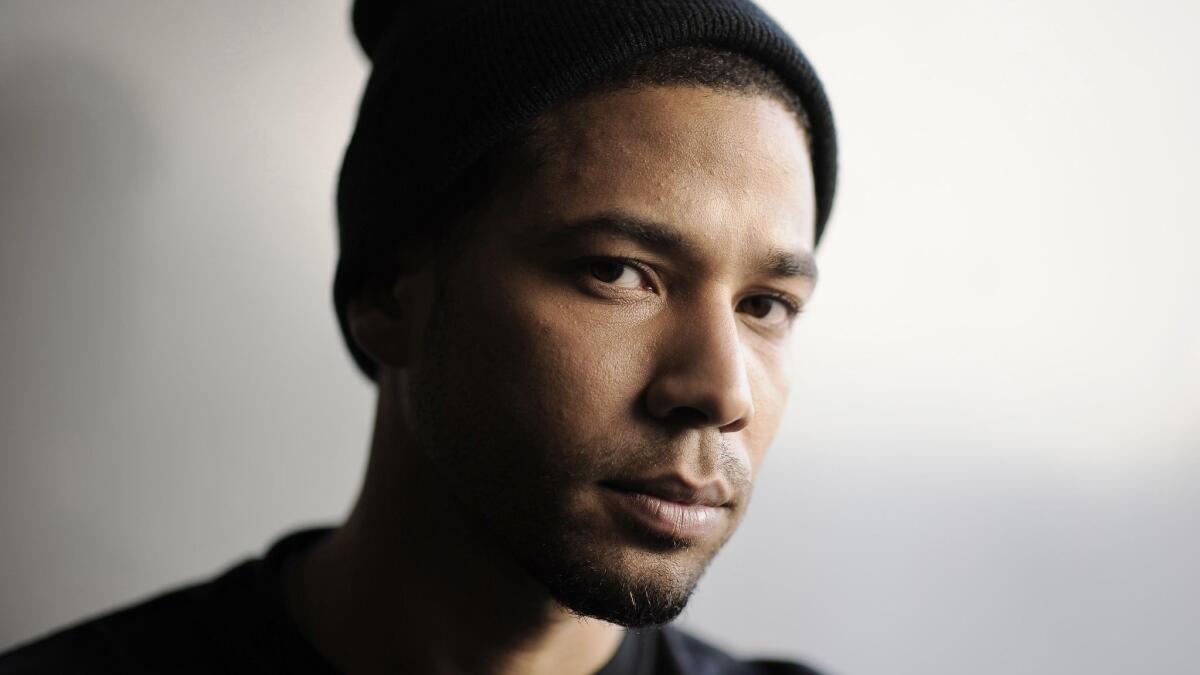 Chicago police have released the two men who were arrested in connection with the attack on "Empire" star Jussie Smollett.
Late Friday, the department's chief communications officer, Anthony Guglielmi, announced on Twitter that the individuals had been released without charges because of new evidence that arose from the day's interrogations.
"Detectives have additional investigative work to complete," Guglielmi tweeted.
The two men had been arrested earlier in the day in connection with the possible hate crime involving Smollett that occurred on Jan. 29.
The men — who were identified only as two Nigerian brothers — were initially being questioned as persons of interest in the attack before being considered potential suspects, Guglielmi said.
At that time, Guglielmi said detectives had "probable cause that [the men] may have been involved in an alleged crime" and that the police were "working to corroborate the allegations and investigative timeline" of the continuing investigation.
Guglielmi had also denied reports alleging that the attack was a hoax and reiterated that Smollett is being treated as a victim.
"While we haven't found any video documenting the alleged attack, there is no evidence to say that this is a hoax," Guglielmi said. "The alleged victim is being cooperative at this time and continues to be treated as a victim, not a suspect."
Police had been questioning the men since they were picked up by officers at Chicago's O'Hare International Airport on Wednesday after returning to the city from Nigeria, the Associated Press reported. Police served a search warrant at their home on Thursday.
At least one of the men worked on "Empire," but Guglielmi did not know in what capacity, the AP said.
Smollett recounted his ordeal on "Good Morning America" on Thursday and again said that his attackers yelled racial and homophobic slurs at him, put a rope around his neck and poured a chemical on him.
He also said that an image Chicago police released showing persons of interest did indeed show his attackers.
"I don't have any doubt in my mind that that's them," Smollett said. "Never did."
The musician, a gay LGBTQ advocate who plays an openly gay musician on the Fox musical drama, said he spoke up because "people need to hear the truth."
"Everybody has their own idea. Some are healing and some are hurtful, but I just want young people, young members of the LGBTQ community, young, black children, to know how strong that they are," he said.
Representatives for Smollett did not respond to The Times' request for comment Friday.
Follow me: @NardineSaad
Get our L.A. Goes Out newsletter, with the week's best events, to help you explore and experience our city.
You may occasionally receive promotional content from the Los Angeles Times.