Why this year's Oscars In Memoriam shouldn't leave out 'Stand and Deliver's' Vanessa Marquez
In death, Vanessa Marquez is having a moment.
Call it activism, a battle over legacy, or simply an act of claiming her space, those who knew Marquez — best known for her roles in the TV show "ER" and the 1988 film "Stand and Deliver" — have been urging TV's awards-show producers to include the actress during on-air "In Memoriam" segments for her merits in the industry she joined as a teenager in the 1980s. Stung by the omission of Marquez from the SAG Awards' televised "In Memoriam," efforts by her costars and other Latinos in Hollywood have heated up as the Oscars telecast draws closer.
"She was as powerful as any artist I had ever worked with," said Edward James Olmos, in an exclusive interview with The Times about the actress who was shot and killed by South Pasadena police last year. Recalling his time with Marquez on the Warner Bros. set of "Stand and Deliver," which earned him a lead actor Oscar nomination in 1989, he added, "I am so honored to have known her and all the young talent that blossomed from that experience."
The SAG Awards snub took many back to 2013 when the late actress Lupe Ontiveros — known for playing the fan-turned-murderer in "Selena," America Ferrera's mother in "Real Women Have Curves" and, as Ontiveros herself once estimated, more than 150 maid roles — was ignored by the Oscars' "In Memoriam" tribute. Her exclusion sparked protests and criticism from watchdog groups such as the National Hispanic Media Coalition.
"We are owed one," said Alex Nogales, president and chief executive of the coalition, which has for years continually met with movie studios, TV networks and other media organizations to discuss and improve diversity. "Latinos need to be included at all levels, and that includes the 'In Memoriam' segments." A spokesperson for the Academy of Motion Picture Arts and Sciences declined to comment on whether Marquez would be included in the Oscars telecast.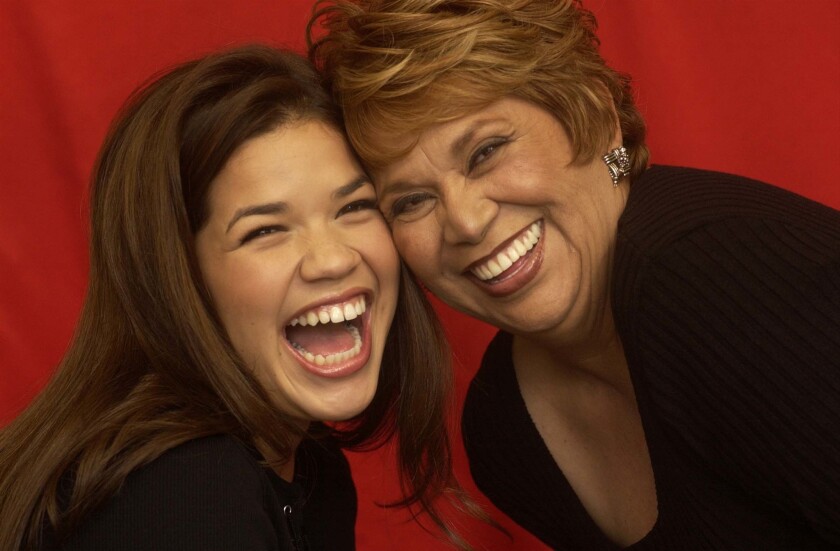 Marquez's body of work includes theater roles alongside actors such as Bill Pullman and acting credits on shows such as "Seinfeld," "Melrose Place" and, most notably, the role of nurse Wendy Goldman for three seasons on the TV medical drama "ER," in addition to the part of Ana Delgado in a career-defining role as a shy East Los Angeles calculus student in "Stand and Deliver."
In a year when the black community is reveling in milestone films such as "Black Panther," Asians laud the box office success of "Crazy Rich Asians" and Mexico celebrates Yalitza Aparicio, the first indigenous woman nominated for a lead actress Oscar, for her work in Alfonso Cuarón's "Roma," one thing is evident: The representation of U.S-based Latinos in Hollywood is still dismal — to the point that even televised "In Memoriam" segments often bypass Latinos, relegating them to online tributes.
While the online-only tributes are welcome, they don't have the power of their televised equivalent.
Veteran actress Alma Martinez, who in 2013 was invited to join the motion picture academy, along with more than 270 others — including Jennifer Lopez, Sandra Oh and Danny Trejo — has communicated her concerns to the academy and remains hopeful that actors such as Marquez receive recognition for their contributions.
"The academy would basically be saying, 'This young woman was in an iconic movie and shame on us for not allowing young women of color, who are doing high-caliber work, to have opened the doors of the academy back in the day.' It would be incredibly bold and a humane action … and it would show great heart and class on behalf of the academy."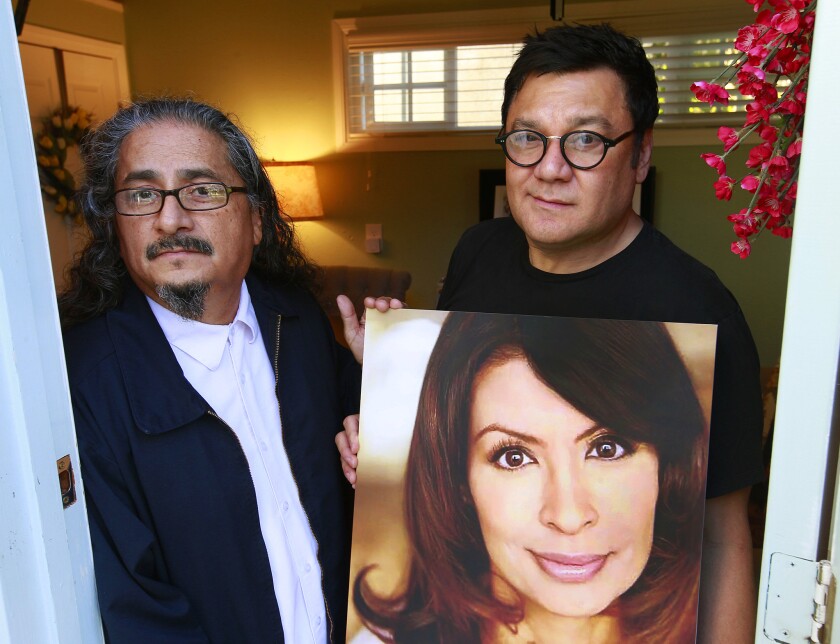 Stand and audition
Marquez didn't have any professional acting experience when she auditioned for "Stand and Deliver" in 1986, though she'd spent her youth absorbing as much as possible from performing arts classes. She could act, sing and dance. Though small-framed, she lighted up rooms with her smile and easily transformed into different characters.
Not long after high school, Marquez, who was working at a fast-food restaurant, answered a casting notice from producers seeking someone to play a smart, soft-spoken high school math student.
Back then, email and texting weren't options, so she wrote a letter and mailed it to the studio's production offices. In her handwritten appeal, she said that the role resembled her own life and included a wallet-sized senior photo. She got an audition, and soon, the teenager from Montebello was traveling on two buses to the production offices in West Hollywood to read lines for for "Stand and Deliver," based on the true story of Garfield High School math teacher Jaime Escalante whose students in the early '80s were accused of cheating on AP calculus tests but retook the exams under strict conditions and yielded even better scores.
"She walked in with school books in hand and created the role of Ana right before our eyes," wrote "Stand and Deliver" casting director Toni Livingston-Hix in a letter dated Jan. 21 to film academy executives, requesting that Marquez be included in the Oscars telecast as part of the "In Memoriam" segment. "She was a credit to her profession and her heritage. Her death was so tragic. All of the 'Stand and Deliver' family is still mourning her loss."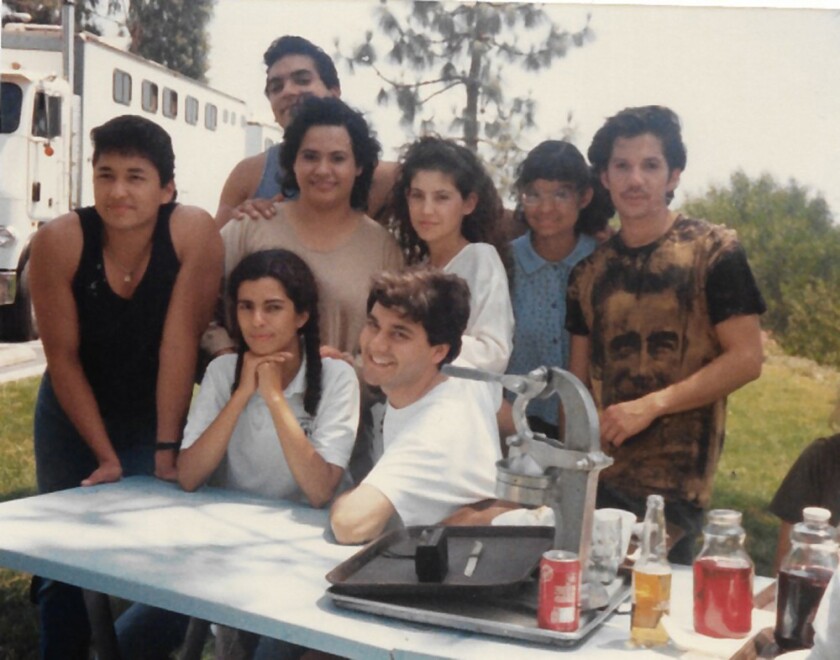 Her death happened on a warm summer day in 2018. Marquez, who for years had several health issues, was beset with seizures, according to friends and official police reports. Her landlord requested a welfare check from local authorities and around noon Aug. 30, South Pasadena police arrived at her door. During their 90-minute visit, officers called others for support, including paramedics, but after Marquez pointed a knockoff gun at them, they opened fire and fatally wounded her, according to police reports. The weapon in question turned out to be a BB gun.
That day, as afternoon turned into night, several "Stand and Deliver" cast members connected in a group message thread and confirmed that the longtime friend they called their "little sister" was killed.
"I was just horrified when I heard she was gone," said costar Patrick Baca, now a casting director. "We bonded on set. We were all like siblings."
Marquez, according to several costars, always had an independent way of being. But that loner vibe in the past decade became more apparent as she distanced herself from the group. She took to social media to blast the industry that once was her saving grace. She made public accusations, indicating that, throughout her career, she was harassed and blacklisted from getting work.
Marquez's costars vow to keep her memory alive and not let the youngest person of the cast be defined by a tragic incident. The fatal shooting is still under investigation by the Los Angeles County Homicide Bureau. A spokesperson confirmed that the case's findings are nearly complete; soon, they will be handed over to the District Attorney's office, where another independent investigation will be done.
"We produced our own memorial," said Baca, who helped put a video of Marquez's performances together. "There was work that I hadn't seen before, and it was a validation. I was surprised at how good an actress she was. She went the distance."
Adding one more
The Jan. 27 telecast of the SAG Awards made history and riveted communities everywhere as Asian American actress Sandra Oh took the trophy for a female actor in a drama series for "Killing Eve," while the predominantly African American cast of the superhero film "Black Panther" took two honors, including stunt performance by a cast in a motion picture.
Ultimately, the SAG Awards' televised "In Memoriam" segment did not include Marquez, even though a social media campaign was mounted and an online petition with nearly 1,400 signatures was sent to the producers. Baca said he understands that telecasts can't always accommodate everyone, but he said it was especially frustrating that no actor of Latino heritage was included in the SAG Awards tribute.
Kathy Connell, the longtime executive producer of the SAG Awards, declined a formal interview on the subject with The Times but offered the following statement: "Choosing the actors for the In Memoriam tribute is the most difficult task facing the SAG Awards Committee each year. The Awards Committee has always shared the union's commitment to diversity, and it's no different when it comes to the In Memoriam tribute. In the end, however, the Screen Actors Guild Awards is a television program with time limitations. We often lose very well-known actors within the last weeks before the broadcast. 'Adding just one more' can't happen; once the elements of the piece are set — clip lengths, dialogue heard, timing to music — adding someone requires removing someone else. We wish we could include everyone, but time does not allow it. In recognition of the hundreds of members we lose every year, the SAG Awards created a memorial page on our website:
It would make me happy to know that we matter.
Josefina Lopez
"It would make me happy to know that we matter," said "Real Women Have Curves" co-screenwriter Josefina Lopez, referring to what it would mean if Marquez were to be featured on the Oscars telecast. "Our financial contributions in this industry have to be taken into account, and that's one way to show it."
Her 'artistic spirit'
Lou Diamond Phillips, who played the unruly Angel in "Stand and Deliver" and went on to win an Independent Spirit Award for supporting male actor, fondly remembers his time on set with Marquez.
"Vanessa was so emblematic of that artistic spirit that it was not surprising that her memorial could once again reunite so many of us," he said. "It's also important to note that her love for the craft led to an impressive career that still stands as an inspiration to young actresses everywhere. It's my sincere hope that the academy will see fit to include her in the 'In Memoriam' portion of the awards."
For "Stand and Deliver" costar Daniel Villarreal, Marquez's legacy is rooted in the delivery of her performance that impacted many careers beyond the cast and crew as new generations continue to find the movie that's found its way into pop culture: "Bad Teacher" includes a scene in which Cameron Diaz's character introduces the film to her students on the first day of school and even "South Park" gets in on the "Stand and Deliver" theme in an episode.
"Vanessa made 'Stand and Deliver' what it is because the moment she walked in, we knew we had something," said Villarreal, who worked on the production as well. "Without her, it would not be the movie that it is. She came from Montebello, not far from the real Garfield High School. It was her story. The moment she walked in it was like, 'We have our Ana.' She was fearless."
---
Inside the business of entertainment
The Wide Shot brings you news, analysis and insights on everything from streaming wars to production — and what it all means for the future.
You may occasionally receive promotional content from the Los Angeles Times.