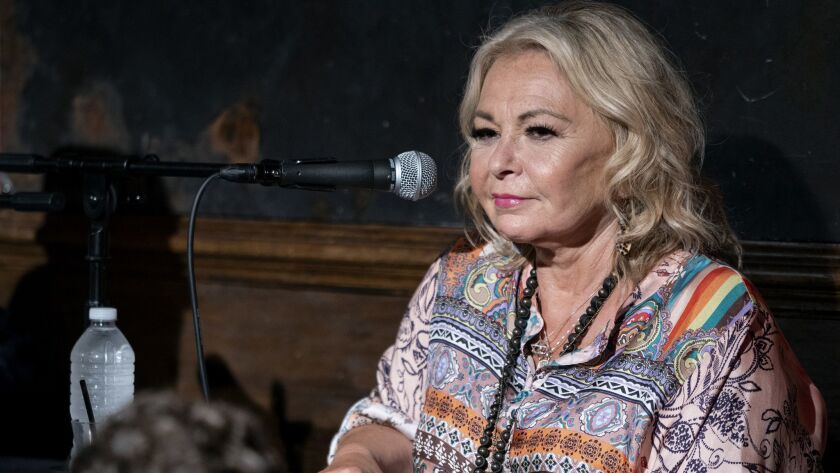 Roseanne Barr on Sunday announced a stand-up comedy tour with fellow provocative comedian Andrew Dice Clay, a little more than a year after ABC canceled her sitcom.
Tickets for the Mr. & Mrs. America tour go on sale next week, according to Barr's Instagram account, which shared a poster of herself and Clay posing as the Statue of Liberty and Uncle Sam, respectively.
The tour marks Barr's first major project since the cancellation of ABC's "Roseanne" reboot, following a racist tweet the comedian directed at former Obama aide Valerie Jarrett, which compared her to the "Planet of the Apes" film franchise.
Since the show ended, Barr has responded to the cancellation and backlash by claiming she didn't know Jarrett was black. But ABC doubled down on its decision to cut ties with Barr by launching its spinoff "The Conners," which killed her character off in its pilot episode.
Clay defended his colleague and spoke about their plans to hit the road together in an interview with Fox News, calling for Americans to "lighten up and not worry about the words comedians use."
"She's a comic because she's wacky. I've known her since we were kids," he said of Barr. "When people ask about what she said, I say, 'She's a comic.' We gotta stop policing comedians. This is America."
According to Fox, the tour will make its first stop in Long Island in New York on Sept. 19, followed by a performance in New Jersey. More dates are expected to be announced.
---