Highlights of Terry Crews' emotional Senate testimony about sexual assault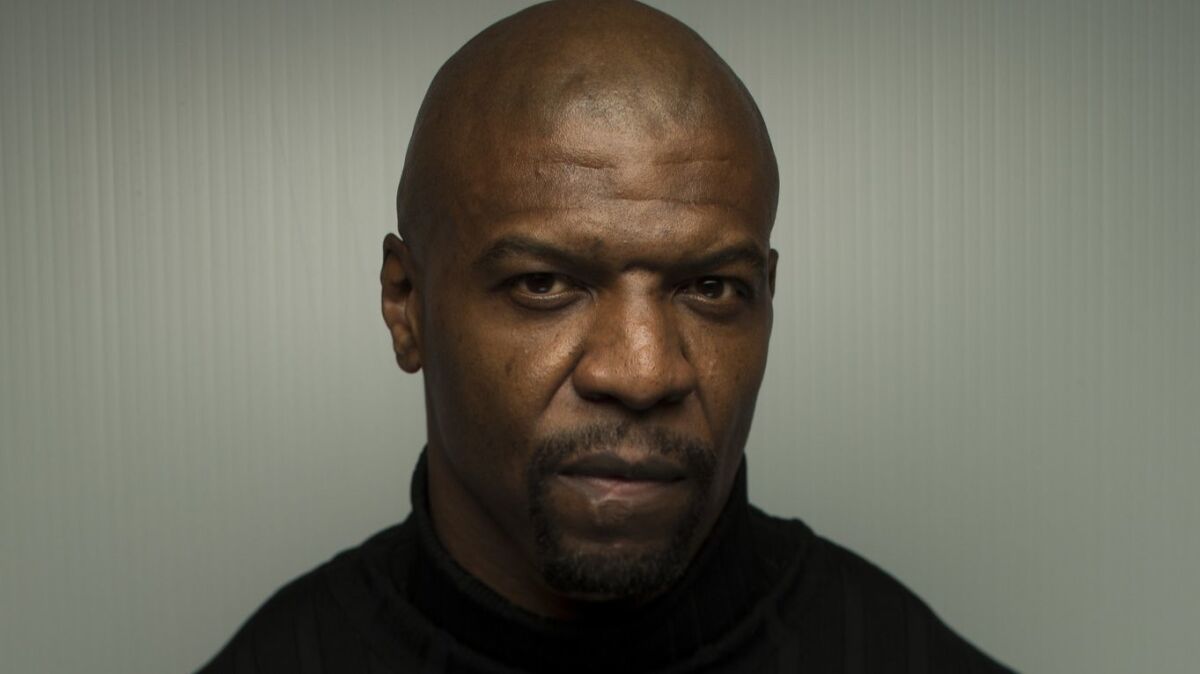 "Brooklyn Nine-Nine" star Terry Crews testified in front of the Senate Judiciary Committee on Tuesday to help create additional civil rights protections under the Sexual Assault Survivors' Bill of Rights.
The former NFL star joined Rise founder Amanda Nguyen, a Nobel Peace Prize nominee and Harvard graduate who authored a 2016 bill to establish consistent rules and procedures for prosecuting sexual assault crimes.
The bill was passed unanimously by Congress and Crews and Nguyen are working on getting it passed on the state level.
"Every man woman and child deserves to be seen as equal under the law. The Sexual Assault Survivors' Bill of Rights does just that by recognizing survivors' basic civil rights," the actor said. "It creates long-term change and gives power and control back to survivors. All survivors must be protected and this bill must be enacted in all 50 states."
The 49-year-old has been an outspoken male voice in the #MeToo movement, coming forward to describe his own story of sexual assault and the fallout he experienced in its wake.
On Tuesday the actor described to the Senate committee a 2016 incident with a high-powered Hollywood agent to illuminate "the cult of masculinity that exists in our society."
The bill he and Nguyen testified about gives survivors the right to a fully government-subsidized rape kit meant "to alleviate the financial burden of seeking justice," Crews said. It would also give them the right to receive information, including access to police reports, rape kit results and access to sexual assault counselors and require that rape kits and forensic DNA evidence be retained for the duration of the statute of limitations.
Here are some of the key takeaways from Crews' emotional testimony:
Survivors have rights.
"I heard time and time again about the rights that my predator had, but I was never told about the rights that I had as a survivor and that was the wakeup call," Crews said. "Now, if you know what you can do, you can also do something about it."
Sexual abuse is pervasive in Hollywood and beyond.
"Anywhere where there is a power dynamic is where this problem is really rampant. I've seen it in sports. I've seen it in politics. I've seen it with a racial component and I've seen it with economic components. And Hollywood has definitely been a problem area simply because there are so many people who view this as a dream.
"What happens is, someone has power over these dreams. You get tricked into thinking that this type of behavior is expected. That it's part of the job. That this harassment, abuse, even rape is part of your job description."
He opted out of "The Expendables 4" over it.
Crews told the committee that he experienced retaliation in Hollywood for coming forward and will not be taking part in the fourth installment of "The Expendables" action franchise due to his vociferousness.
"The producer of that film called my manager and asked him to drop my case in order for me be in the fourth installment, and if I didn't, there would be trouble," Crews said.
Anyone can be victimized.
"I sit here before you in this committee just as an example — that a lot of people don't believe that a person like me can be victimized," he said, adding, "What happened to me has happened to many, many other men... I have had thousands and thousands of men come to me and say, 'Me too. This is my story but I did not have the confidence, or I did not feel safe enough to come out' because you get blacklisted."
He took a nonviolent approach for a reason.
"My first reaction was to be violent and I immediately held back," Crews told ranking committee member Sen. Dianne Feinstein (D-San Francisco) through tears. "As a black man in America, you only have a few shots at success. You only have a few chances to make yourself a viable member of the community."
The Flint, Mich., native said he's seen many young black men derail their lives because they were "provoked into violence," and vowed not to let that be the case for him. That is why he decided not to react to the agent violently and instead went to the agent's employer to report him.
Men need to be part of the solution.
"This is how toxic masculinity permeates culture," Crews explained. "As I shared my story, I was told over and over that this was not abuse that, this was a joke, that this was just horseplay. But I can say that one man's horseplay is another man's humiliation."
Crews said he was ostracized, shamed and called weak after his encounter, so when Sen. Cory Booker (D-New Jersey) asked what men could do to alleviate the toxic culture, Crews said that victim-blaming needed to stop.
"[End] this toxic masculine viewpoint of sleeping with as many women or people as you can… the goal should be loving and caring for as many people as you can."
Follow me: @NardineSaad
Get our L.A. Goes Out newsletter, with the week's best events, to help you explore and experience our city.
You may occasionally receive promotional content from the Los Angeles Times.