Director Gus Van Sant continues his longtime exploration of addiction and recovery with 'Don't Worry'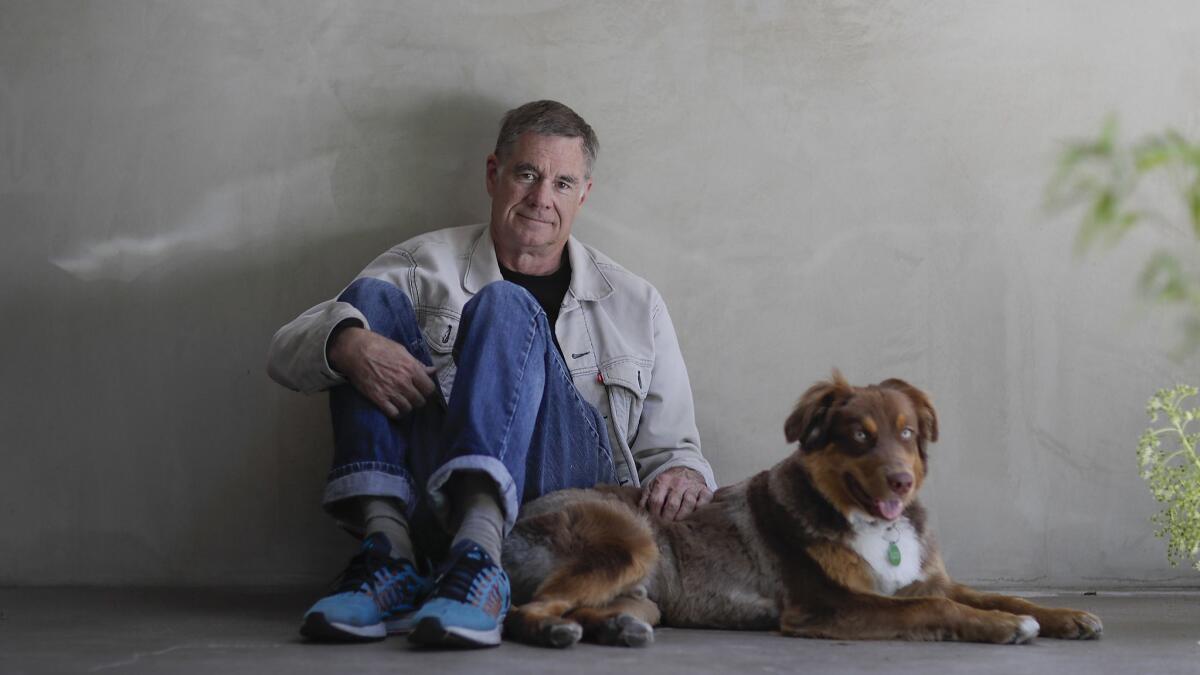 A Gus Van Sant film has moments of strange wonder when those at the fringes — pill-poppers, boozers, gay hustlers and a genius janitor — find communion amid the souls of troubled others. The director roams the broken places, and his portrayals of self-destruction and addiction are disturbing, comical, intimate and not always redemptive.
His new film, "Don't Worry, He Won't Get Far On Foot," is based on the life of John Callahan (Joaquin Phoenix), an alcoholic turned quadriplegic by a car accident. Callahan became an irreverent cartoonist, a wheelchair-bound iconoclast who joins Alcoholics Anonymous and enters a world of wisecracks, pain, reflection and guilt, where a man must confront his shortcomings and sobriety is in endless struggle with the craving for a drink.
The movie, which opens July 13, is set in the 1970s and reminiscent of Van Sant's early masterwork "Drugstore Cowboy," about a superstitious robber of pharmacies, and more conventional than his "Last Days," an imagining of Kurt Cobain's isolation before his suicide. Swerving from frenetic to impressionistic, all three films explore the gnawing burden of addiction and are relevant at a time when America is caught in an opioid and heroin epidemic that has swept through large and small towns with unprecedented deadly potency.
Hollywood has long examined addiction, from the miscreants and outcasts of "The Panic in Needle Park" and "Midnight Cowboy" to the people-next-door tragedies in films like "Requiem for a Dream" and "Flight." Drugs and alcohol have been romanticized and vilified, shattering the glamorous and unheralded alike, cautionary tales with echoes of the familiar, leading to the glimmer of recovery or the demise of our better angels. The narratives span the marijuana anxiety of the 1930s, the psychedelic trips at the '60s, the cocaine furies of the '80s and the meth labs at the turn of century.
The current crisis is the latest chapter in a troubled history. Dependency, like baseball and reality TV, has become a pastime, a recurring menace with a list that includes amphetamines, Vicodin, OxyContin and more recently fentanyl. The change in drug culture in recent decades — overdoses kill at least 64,000 Americans a year — has been in the marketing and prevalence of increasingly addictive prescription pills that have left users susceptible to heroin and dangerous synthetic blends.
"I had kidney stones and I was able to deal with it by just drinking water, but they said in case there's pain take this OxyContin," Van Sant said. "There was a similar culture in the 1800s. Aspirin had heroin. They once had cocaine in Coca-Cola." He added that a danger with longer term medication, especially among the elderly, is that they may "have a few problems but they get out of balance with their prescriptions and they turn into drug takers."
Subculture chronicles
Van Sant, whose 2003 film "Elephant" was partly based on the Columbine High School massacre, is drawn to darker, idiosyncratic edges. He sat on his porch the other day on a warm afternoon. A helicopter traced the hills; the Griffith Observatory shone in the near distance. Dropcloths were scattered about, as if in the home of an exacting man with work to be done. He is 65 but seems to have been around forever, a chronicler of subcultures and lives oddly led, but his face, still young and occasionally cracking the sliver of smile, does not betray him.
Robin Williams contacted Van Sant in the 1990s about developing Callahan's autobiography into a movie. Two screenplays were written, but nothing happened. After Williams died in 2014, Sony asked Van Sant if he wanted to revive the project. He wrote a screenplay on spec, focusing on alcoholism, but not wanting the story to mirror "28 Days" (starring Sandra Bullock) and "Clean and Sober" (starring Michael Keaton), two alcohol rehab films that had not done well.
"Callahan was a developed alcoholic at the age of 21, but the accident made him keep drinking," said Van Sant, whose new film is being distributed by Amazon Studios. "He didn't know what to do. He kept drinking for another seven or eight years. The epiphany was the moment where he couldn't reach his bottle. It was behind the couch, and he supposedly stopped cold at that moment. The condensed view of his life was that he was an alcoholic who drew his sobriety as a successful cartoonist."
Along the way Callahan joined an Alcoholics Anonymous group. In the film it's led by Donnie, a fact-based fictional character played by a trim, almost unrecognizable Jonah Hill. Donnie has the air of a guru or messiah, a well-read trust fund baby with a beard whose condescension is masked by his compassion, bracing honesty and quips like: "Today, we celebrate mediocrity" and "It's hard to teach people faith." The group and its 12 steps towards abstinence, which Callahan first resists, becomes a touchstone, a place to rant, cry, ridicule, forgive and lay bare phantoms.
"People tell the stories of their lives and people try to trip them up, find discrepancies," said Van Sant, who attended an AA meeting before shooting. "What is your hidden difficulty? Someone [in the group] tells their story and they have their mother, sister and brother, but at the end someone challenges them and says, 'What about your father? You didn't mention him once.'"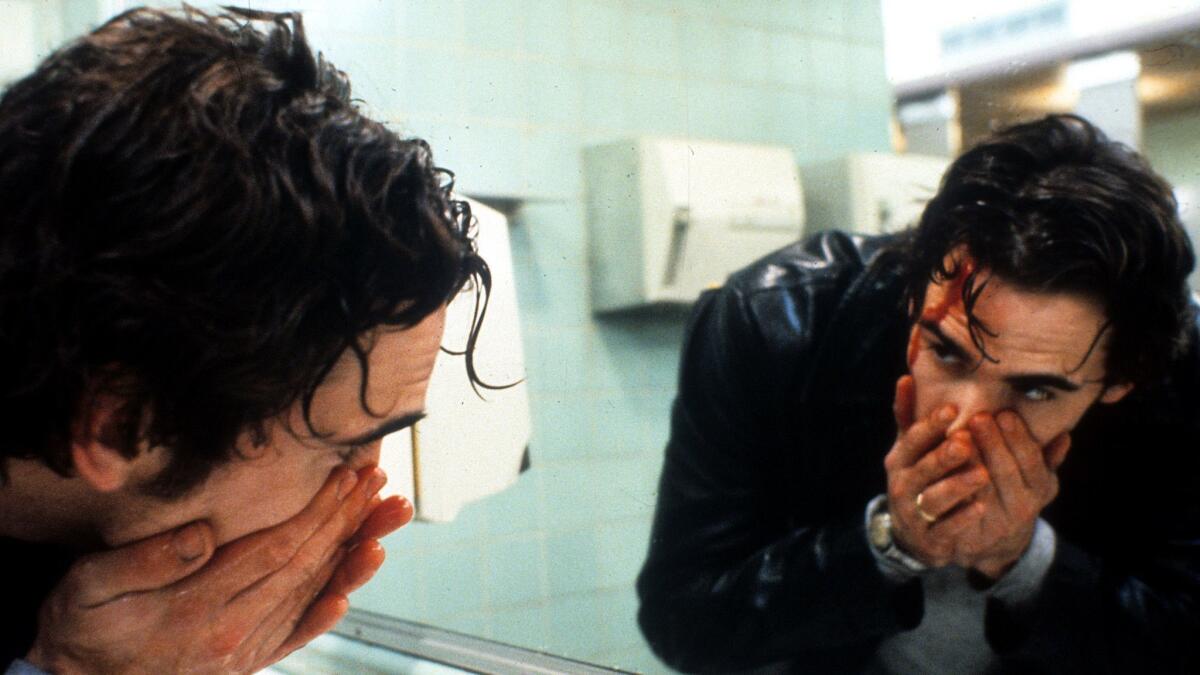 Phantoms and pills played mischief in a different kind of reckoning in "Drugstore Cowboy," the erratic tale of Bob Hughes (Matt Dillon), who with his stoned, numbed and at times agitated posse broke into pharmacies across Van Sant's hometown of Portland, Ore. Based on a novel written by James Fogle, a habitual criminal, the 1989 movie was an offbeat trip into the rabbit hole of drugs at a time pharmaceuticals were becoming more ingrained in our lives.
"There are a lot of drugs now," Van Sant said. "Back when I was doing 'Drugstore Cowboy,' I think Prozac had just started. Something you could take that helped everything. But then it turned out that it just had its own problems. People who were into drugs were taking it. I knew Ken Kesey [a beatnik drug experimenter and author of 'One Flew Over the Cuckoo's Nest']. He was taking it and he had to investigate it. It was new."
But like Callahan, whose mother had abandoned him, Hughes' transgressions were deeper than his addictions: "He was a man trying to outrun the bad luck he thought was chasing him," Van Sant said. "But he's unable to outrun it, and meanwhile their job is to steal drugs. They have to do drugs or they'll get sick. It was people you might have heard about or maybe even seen, but you were making them into people you knew. You're making them human as opposed to a demographic."
In a scene that would fit into a film about today's opioid crisis, Hughes, who has been shot while trying to go clean, lies in an ambulance thinking about the tantalizing irony of a recovering addict being driven to the hospital or, as he puts it, "the candy store."
A prince unwinding
The inspiration for "Last Days" (2005) arose from Van Sant's desire to go beyond the hype and essays around Cobain's suicide to create a world — a lost, shaggy prince in a hidden palace — that imagines a musician, Blake (Michael Pitt), unraveling in isolation. There is little dialogue, and much of the film follows Blake, whose hair covers his face, wandering from room to room or outside in the woods, musing to himself as if in a hallucination of sorrow and lost splendor.
The artistic force behind the band Nirvana, Cobain, who was depressed and addicted to heroin, died of a gunshot wound in 1994 is what was officially ruled a suicide. Blake's end is less violent. He lies down and never gets up. "Last Days" has no rise and fall moments; it meanders, like a man who has used or has had taken, through drugs, fame, despair, his place in the world.
"Even though there was an intense mystery about what happened to Kurt in his last three days, the answer, at least in my movie, is not that much. It was a slowly unwinding life."
"Don't Worry," on the other hand, has a structured narrative arc and manic energy. Callahan races around town in his wheelchair, a man not always likable, frequent to offend (he poked fun at Alzheimer's and anorexia), but struggling toward small and large epiphanies. Alcohol nearly killed him — 88,000 Americans die a year of alcohol-related deaths — and it takes a long time, if ever, before one is free of its hold. He realizes this each time Donny in a mantra voice tells him to "drink water," a simple act, a ritual to keep you straight.
In one scene, Callahan weeps, talking about his accident, injuries and lost mother. He seeks compassion, but his is just another hard-luck story in a group full of them. There is, in the end, a comfort in that.
See the most-read stories this hour »
Twitter: @JeffreyLAT
ALSO
Paul Schrader wrestles with the sacred and profane in his new 'First Reformed'
From 'Sling Blade' to 'Goliath': Billy Bob Thornton finds his peace
Get our L.A. Goes Out newsletter, with the week's best events, to help you explore and experience our city.
You may occasionally receive promotional content from the Los Angeles Times.