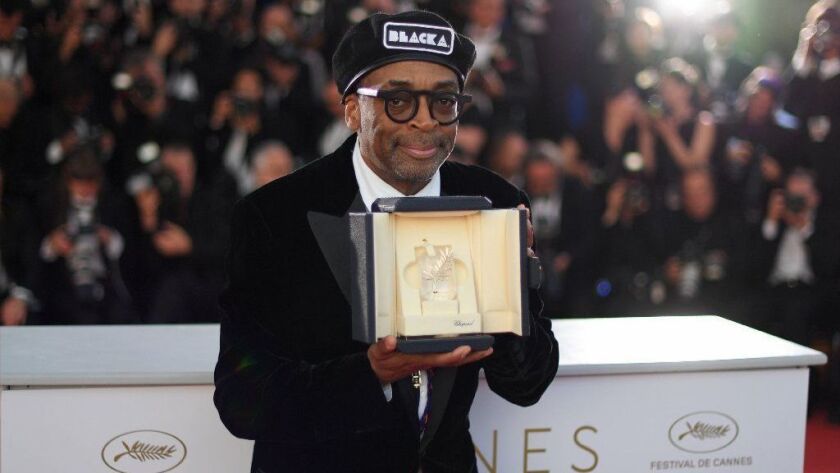 Film Critic
Much of the discussion headed into this year's Cannes Film Festival revolved around the festival's controversial move to ban Netflix films (or any films not slated to open theatrically in France) from competition and the distinct lack of star-driven titles, particularly from the U.S. Now that this year's edition is complete, Times critics Justin Chang and Kenneth Turan reflect on what the festival got right and what could have been better.
KENNETH TURAN: Cannes 2018 will not go down in history as one of the great festivals but it unexpectedly turned out to be one of the most interesting to think about and look back on. How did it strike you in general?
JUSTIN CHANG: I thought it was a very good Cannes, and one that will certainly be remembered as better than many were expecting. I was quite irritated by the early, lazy dismissals, the claims that because there were fewer stars, no significant-looking Oscar contenders and (quelle horreur!) no Netflix movies, the festival was doomed to failure — or worse, irrelevance.
What a difference a few terrific films make. Any festival that gives us movies as good as Lee Chang-dong's "Burning," Lukas Dhont's "Girl," Alice Rohrwacher's "Happy as Lazzaro," Jia Zhangke's "Ash Is Purest White," Bi Gan's "Long Day's Journey Into Night," Spike Lee's "BlacKkKlansman" and this year's very deserving Palme d'Or winner, Hirokazu Kore-eda's "Shoplifters," is certainly doing something right.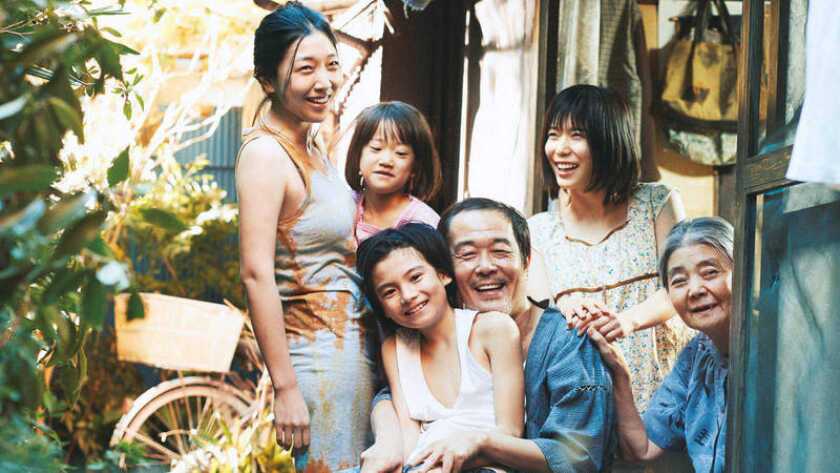 TURAN: There were several splendid films on offer, which I'm looking forward to discussing. But somehow, to me at least, that did not manage to make this feel like one of Cannes' more exciting years, at least when you compare it to the festival's aim to be the world's pre-eminent cinema event, offering all things to all people.
Though Cannes' art-house credentials were definitely in order, it had more trouble coming up with the best of Hollywood, films like "L.A. Confidential" and "Mystic River." This is not totally the festival's fault, as director Thierry Frémaux said in the opening press conference, "my colleagues in the autumn have a strategic advantage" because of Oscar-friendly festival dates, but it still is a shame.
CHANG: While the programmers had no bearing on the jury's decision, I imagine some of them were pleased to see "BlacKkKlansman" win a big prize, as a possible enticement to Hollywood films in the future. (It's worth remembering that "L.A. Confidential" and "Mystic River" failed to win a single Cannes award between them.)
Certainly all eyes will be on the Venice, Telluride and Toronto film festivals, which will probably inherit several films that were turned down by Frémaux's selection committee (Olivier Assayas' "Non-Fiction," Mike Leigh's "Peterloo"), some that bypassed Cannes deliberately (Jacques Audiard's "The Sisters Brothers," Luca Guadagnino's "Suspiria") and one that would have been in Cannes but for the whole Netflix spat (Alfonso Cuarón's "Roma").
Of course, the fall competition will be extra-fierce, and an overly busy, backloaded year doesn't necessarily serve anyone, least of all the films themselves. Hopefully, in 2019, we'll see a more even spread, and some of those American titles will be tempted anew by the prospect of an early-summer Cannes slot.
TURAN: Glad you mentioned "BlacKkKlansman," one of Spike Lee's best films and the one competition entry that did send a palpable jolt of throwback energy through the festival. And I was also a big fan of two other winners, Kore-eda's universally loved "Shoplifters" and Pawel Pawlikowski's gorgeously star-crossed romance "Cold War."
And I definitely take your point about no awards for Curtis Hanson or Clint Eastwood, that certainly does not encourage Hollywood participation. But the festival did itself no favors this year by ghettoizing two of its most appealing films in its Midnight Screenings section.
Like many other critics, I completely enjoyed South Korea's "The Spy Gone North," a nifty espionage drama directed by Yoon Jong-Bin that has real relevance given what is happening in Korea today, as well as Joe Penna's classic survival tale "Arctic" featuring a tour de force performance by Mads Mikkelsen. It would have been great to see them in the competition.
CHANG: Mikkelsen was indeed terrific in "Arctic," an effectively drawn-out nail-biter that my friend and fellow critic Jessica Kiang unimprovably described as "All Is Frost." And I'm kicking myself for missing "The Spy Gone North," one of the few films in Cannes for which I've heard nothing but enthusiastic praise.
Well, that and the other big Korean title in the official selection. The crown jewel of the festival, for me, was "Burning," which marked the return of a major filmmaker, Lee Chang-dong ("Secret Sunshine," "Poetry"), after an eight-year absence. For all the jury's terrific choices — "Shoplifters," "Cold War," a screenplay tie between "Happy as Lazzaro" and Jafar Panahi's brilliant "3 Faces" — it was disappointing to see "Burning," probably the best-received title in competition, go home empty-handed.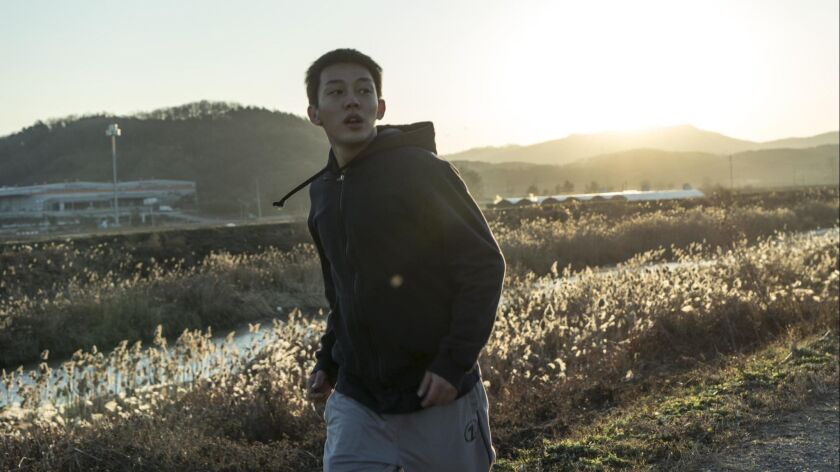 TURAN: If there is one Cannes constant, it's that there really is no accounting for the taste of juries. What they like or don't like is impossible to predict.
Another Cannes constant is that some of the most winning films are found outside official circles. Wanuri Kahiu's "Rafiki," though banned in its native Kenya for its celebration of same-sex romance, lighted up the Un Certain Regard section with its genuine sweetness and irresistible cheerful energy.
And over in rival event Directors' Fortnight, the opening film, "Birds of Passage," had people talking for the entire festival. Co-directed by Ciro Guerra (the Oscar-nominated "Embrace of the Serpent") and Cristina Gallego, it's a genre film the way "The Godfather" is — an epic drug-war movie that deals with indigenous cultures and the collapse of traditional values. A genuine knockout.
CHANG: It is indeed. The most attention-grabbing title in Directors' Fortnight, and the winner of that program's top prize, was "Climax," the latest from that incorrigible virtuoso of extreme French cinema, Gaspar Noé ("Irreversible," "Enter the Void"). Set at an all-night dance party, where it kicks off with one of the most mesmerizingly choreographed performance sequences I've ever seen, it gripped me for a good half-hour before descending into party-from-hell tedium. Still, nothing if not an experience.
A much more successful technical stunt — one perfectly in service of story and theme — could be found in the Certain Regard entry "Long Day's Journey Into Night," from the Chinese filmmaker Bi Gan. It's a hauntingly lovely, melancholy tale of romantic longing, with a staggering 55-minute 3-D tracking shot that must be seen to be believed. Another Certain Regard standout was Lukas Dhont's tender, harrowing "Girl," the story of a young transgender woman who longs to be a ballet dancer. It deservedly won the Caméra d'Or for best first feature, as well as a prize for Victor Polster's stunning performance in the title role.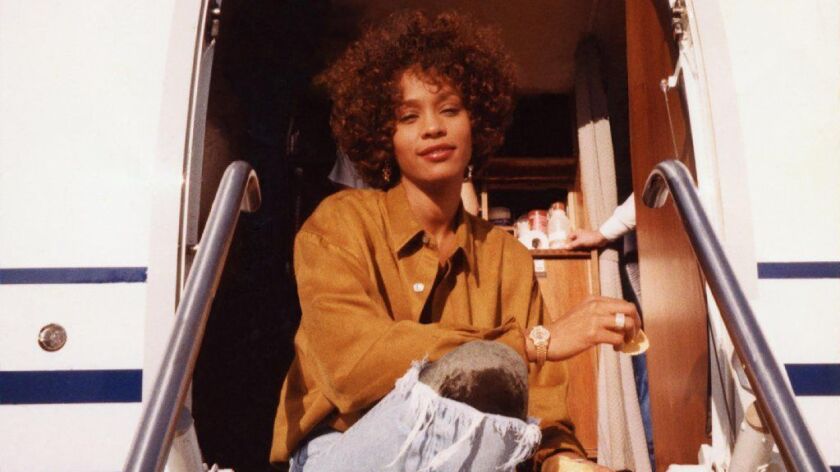 TURAN: Before we sign off, I want to put in a good word for an underappreciated Cannes genre, the documentary, and not just high-profile efforts like Kevin Macdonald's expert "Whitney," about the tragic life of the astonishingly gifted singer Whitney Houston.
Really gripping to me were two very different films, Jane Magnusson's "Bergman — A Year in the Life" and "The State Against Mandela and the Others" by Nicolas Champeaux and Gilles Porte. The first is a whip-smart examination of the life and films of Ingmar Bergman through the lens of the pivotal year 1957, while the second is an emotional and unexpectedly artistic revisiting of the 1963 trial that put Nelson Mandela and his associates into prison for decades.
You don't think of films like this when you think of Cannes, but they are there and they are key to making the festival worthwhile.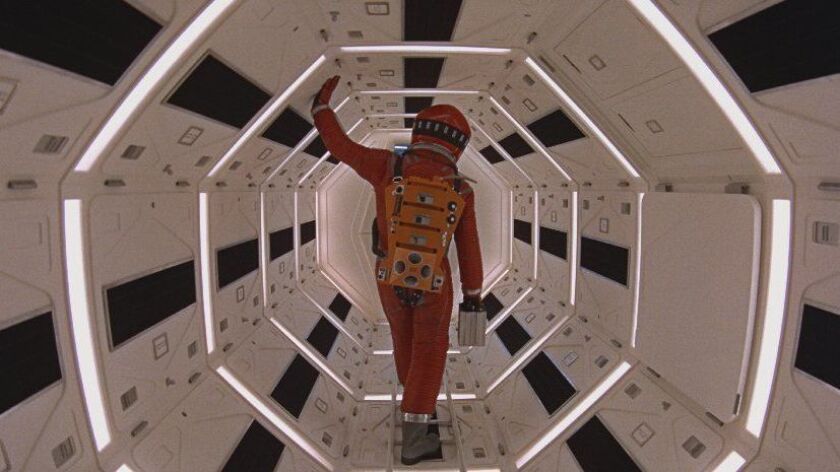 CHANG: Another worthwhile Cannes experience: getting to see even a bit of the glorious new 70-millimeter print of Stanley Kubrick's "2001: A Space Odyssey," introduced by Christopher Nolan, who worked closely with Warner Bros. in mastering the print. I had to leave after an hour to make it to my next screening, but doing so was sheerest agony: The images were so indelible, the sounds of the "Blue Danube" waltz so enveloping, that it was all but impossible to tear myself away. It wasn't the only instance this year in which Cannes fulfilled its promise as a cinematic mecca, but it was certainly the grandest.
kenneth.turan@latimes.com
---