As Terrence Malick releases his latest film, 'Knight of Cups,' his methods remain as elusive as the man himself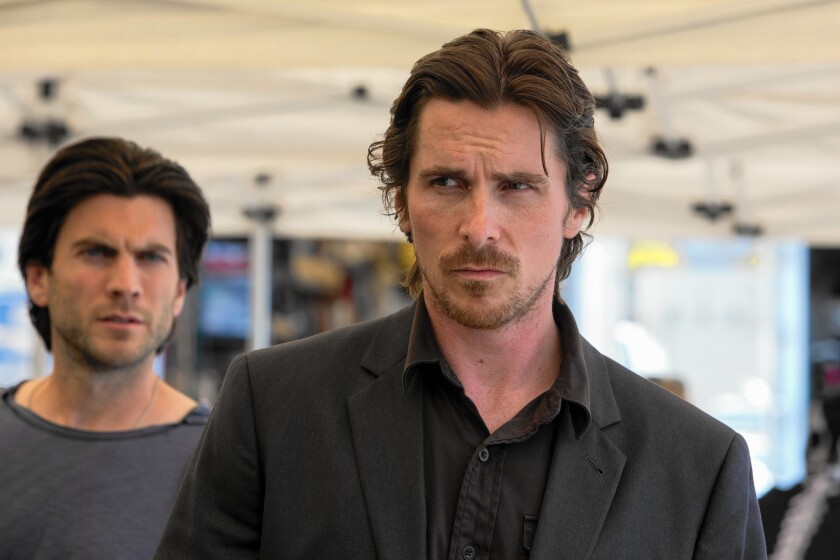 Terrence Malick has apparently mastered the art of hiding in plain sight.
Once known as a man who turned his back on Hollywood — following his masterful duo of "Badlands" and "Days of Heaven" followed by 20 years of silence until "The Thin Red Line" in 1998 — he gave no interviews and was photographed less often than a rare bird.
After "The New World" in 2005 came "The Tree of Life" in 2011, which would win the Palme d'Or at Cannes and went on to be nominated for three Oscars, including best picture and director. Then quickly came "To The Wonder" in 2012 and what seemed to be a new and unexpected prolificacy with reports of Malick working on multiple projects at once.
SIGN UP for the free Indie Focus movies newsletter >>
The first of those to be released will be "Knight of Cups," which opens March 4. Told in what has become Malick's signature style of dense imagery, fragmented storytelling and hushed voice-over, the film stars Christian Bale as a Hollywood screenwriter undergoing a moment of personal, professional and creative crisis with a dazzling supporting cast that includes Cate Blanchett, Natalie Portman, Antonio Banderas, Imogen Poots, Teresa Palmer, Isabel Lucas, Freida Pinto, Brian Dennehy, Wes Bentley, Jason Clarke and more.
When "Knight of Cups" premiered early in 2015 at the Berlin International Film Festival, Bale spoke in a news conference about Malick's unusual production methods. The actor said Malick "didn't tell us what it was about … with each and every scene I didn't know what I was going to be doing."Given that Malick does not give interviews, producers Sarah Green and Nicolas Gonda are often left to demystify the filmmaker's idiosyncratic process. The production team — with regular collaborators including cinematographer Emmanuel Lubezki and production designer Jack Fisk — has learned to be nimble and responsive, moving, in Gonda's words, "like a dance company."
"There wasn't a script in a conventional way. There was a treatment that essentially acted as the creative roadmap for the film," explained Gonda.
"With Christian it was incredible," he added. "He was obviously such a good sport and had so much trust in Terry as a filmmaker. For the majority of the production, those around him would know much more of what the next minute or the next hour would look like than he did. But it did enable this totally original experience to occur where none of us knew ultimately what would happen."
Out of its Berlin premiere, "Knight of Cups" — the title refers to a card in the tarot deck — sharply divided critics. In Variety, Justin Chang wrote "there's no denying this star-studded, never-a-dull-moment cinematic oddity represents another flawed but fascinating reframing of man's place in the modern world." In the Guardian, Peter Bradshaw said "Malick has frankly declined … his style is stagnating into mannerism, cliché and self-parody."
"Knight of Cups" was shot back-to-back with another as-yet-untitled film with a cast that includes Bale, Blanchett and Portman along with Ryan Gosling, Rooney Mara and Michael Fassbender. That film shot scenes around music festivals in Malick's home base of Austin, Texas, with photos popping up of actors and crew onstage and off.
During the production of "Knight of Cups," paparazzi pictures emerged from the shoot of Bale and Portman on the beach or driving in a convertible with Malick himself hunched in the back seat with a camera operator.
"By the time people started following us around with cameras we were usually on to the next thing. We could move very, very quickly," Green said.
"What was actually quite lovely about Los Angeles was the paparazzi were usually quite professional. The assistant directors would just talk to them, we knew we weren't going to shake them," Green added. "We'd tell them what the frame was and they'd stay outside it. It worked out quite nicely, and people were very professional about the whole thing."
Green and Gonda noted that Malick's Austin music film is finished and they are conferring with distribution partners to decide when and where to premiere the film.
Working without a script in this expressive, responsive way creates films that are unique to Malick. But it also raises a basic question — what is gained from making films like this?
"It's obviously a question only he could answer and we know he obviously wouldn't," Gonda said. "But this style of filmmaking, there is such shared trust with the actors, it allows them to take full advantage of working this way when they are able to discover a huge part of the story. Obviously while there's a whole lot of preparation that goes into this, a huge compartment is left to be explored and discovered.
"He knows he can set out to achieve something unexpected. And I think for a filmmaker like him, that's so intrigued by nature and the organic elements of life and Earth, to essentially catch lightning in a bottle and set out every day and not know how it will unfold is energizing for him."
Follow on Twitter: @IndieFocus
---
Inside the business of entertainment
The Wide Shot brings you news, analysis and insights on everything from streaming wars to production — and what it all means for the future.
You may occasionally receive promotional content from the Los Angeles Times.