'Bad Moms' and taking the shame out of motherhood on screen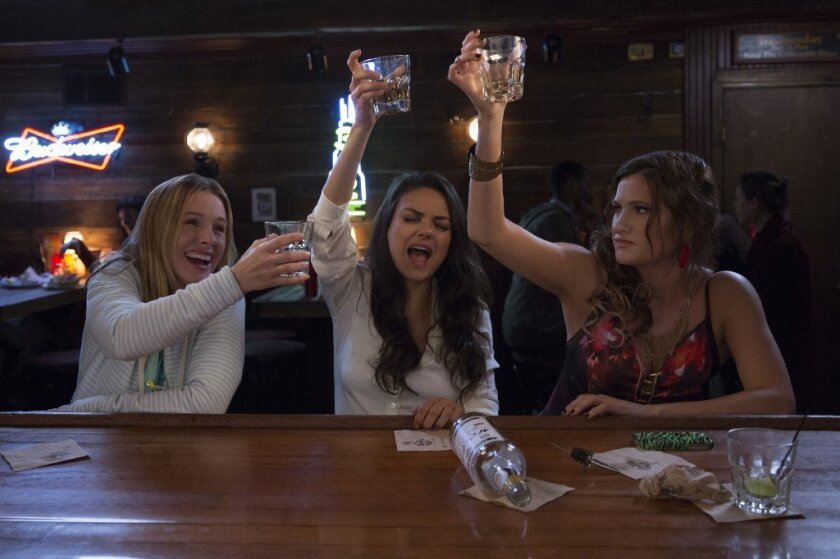 In the new R-rated comedy "Bad Moms," Mila Kunis' character, Amy Mitchell, commits a mortal maternal sin: She arrives at the school bake sale, an event free of gluten, sugar and any semblance of joy, with store-bought doughnut holes.
Coping with a clueless boss at work and a helpless husband at home, Amy has given up trying to attain an idealized version of motherhood, embodied in the film by a judgmental, type-A, PTA president played by Christina Applegate.
In a pop culture world where almost anything goes in terms of foul language, nudity, alcohol and drug use, imperfect moms are one of the last taboos. Which is why the hedonistic behavior on display in "Bad Moms" can be so startling.
"I can't think of a more realistic depiction of moms than this movie, and that's a little sad," said Kristen Bell, who plays another beaten-down "bad mom" and co-conspirator in Amy's campaign to reclaim some chill in the film, which opened Friday. "When you put the word 'mom' in there, this certain set of characteristics subconsciously infiltrates your mind. You enter this realm of martyrdom. People are scared to write mothers who take time for themselves."
That reluctance seems to be changing — "Bad Moms," which was written and directed by "Hangover" filmmakers Jon Lucas and Scott Moore, is one of a handful of recent films and TV shows that push back at mom shaming. With an empathetic view on modern motherhood, these films and shows often reflect the anxieties of women stretched to the limits by an era of helicopter parenting, tiger moms and Pinterest-ready perfectionism.
Hoping that moms just want to have fun — at least occasionally — distributor STX has been marketing "Bad Moms" as an opportunity for mothers to have an R-rated night out, partnering with brands like Uber, Match.com and the lingerie line Cosabella. TV ads for the film have a "Hangover"-like feel, emphasizing debauchery and clearly making the judgmental moms into the villains. It stars relatable women such as Bell, Applegate, Jada Pinkett Smith and Kathryn Hahn acting in unfamiliar ways.
In "Tallulah," a film with a more serious tone streaming on Netflix and in theaters since Friday, the title character, a young woman played by Ellen Page, steals a baby from an irresponsible yet compassionately drawn mother named Carolyn, played by Tammy Blanchard.
After "Tallulah" premiered at the Sundance Film Festival in January, writer-director Sian Heder was surprised to be accosted by women who said they connected to Carolyn, the "bad mom," a supporting character who drinks too much, has an affair and doesn't even seem to know how to diaper her daughter.
"After the premiere I became this weird priest hearing these bad-mommy confessions, and I realized all moms feel like failures," said Heder, who is a mother of two. "There's a disconnect between the role of the mother as it's presented in the movies and what it actually feels like to be a mom, the amount of guilt and shame you put on yourself."
Christina Applegate, a 'dark kid,' used Kelly Bundy and strong roles to craft a comedic career »
On TV, the challenges faced by flawed modern moms are often played for laughs, as in the satire "Odd Mom Out," now airing in its second season on Bravo, where writer and star Jill Kargman is a woman warily navigating the wealthy mommy clique of New York's Upper East Side, or on "Mom," a CBS show beginning its fourth season this fall, which centers on the lives of a mother-daughter duo of recovering alcoholics played by Anna Faris and Allison Janney (Janney is also a stressed but sympathetic mom in "Tallulah").
Not everybody thinks these flawed screen models of motherhood are a good idea. After the "Bad Moms" trailer premiered, showing Kunis, Bell and their co-stars drinking, partying and seeking other escapes from maternal responsibility, Taylor Baehr, a writer for the Christian movie website Movieguide, posted a Youtube video protesting the film.
"When I see media portrayals of moms running from their children, it's hard for me to watch," said Baehr, a mother of one with another child on the way, in an interview. "It puts out this message that decisions you make as an individual mom don't have a ripple effect on your family."
Self-absorbed villainess
Historically, moms on screen who aren't wholly self-sacrificing are often portrayed as self-absorbed villainesses like Faye Dunaway's abusive Joan Crawford in "Mommie Dearest" or Mo'Nique's dysfunctional matriarch in "Precious," archetypes that have roots centuries old, as Heder recently discovered while reading to her children.
Who doesn't love a good matriarch? From over-protective, loving and caring, to downright psychotic, here are some of the most memorable moms in movies.
Joan Crawford stars as the hard-working mother struggling to support herself and her daughter through a divorce in the film "Mildred Pierce."
(TCM)
Donna Reed is the doting and understanding matriarch of the Bailey family in classic Christmas tale "It's a Wonderful Life."
(Associated Press)
Julie Andrews' Maria may not be the mother of the Von Trapp kids by blood in the classic musical "The Sound of Music," but throughout the film she is a huge matriarchal influence on the children. Also she does eventually become their stepmother.
(20th Century Fox )
In her Academy Award-winning role Cicely Tyson stars as Rebecca Morgan, the matriarch of a black sharecropper family who is struggling to hold her family together after her husband is imprisoned for stealing food.
(Paramount Pictures / Getty Images)
Faye Dunaway stars as the iconic real-life actress and abusive mother Joan Crawford in the film adaptation of Crawford's daughter, Christina Crawford's, novel "Mommie Dearest" about life behind closed doors in the Crawford family.
(Paramount Pictures)
Meryl Streep won her second Academy Award for her portrayal of Sophie, a mother faced with an impossible decision -- which of her children will she send to their death at Auschwitz.
(Universal Pictures)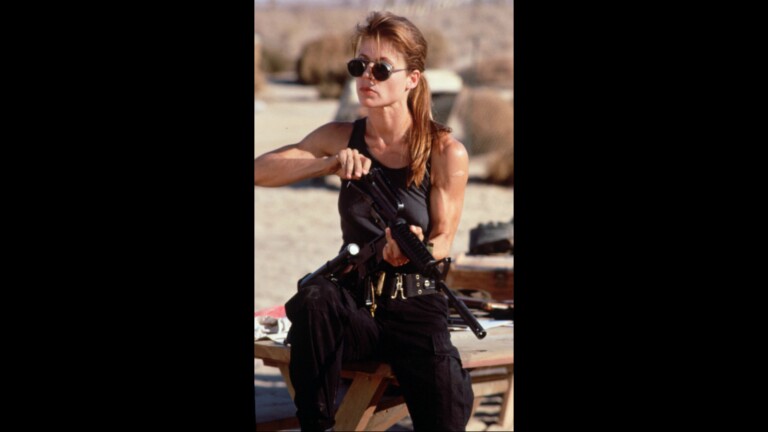 Talk about one heroic mom. Linda Hamilton's Sarah Connor fights her way through cyborg assassins to save not only herself but her son as well.
(TriStar Pictures)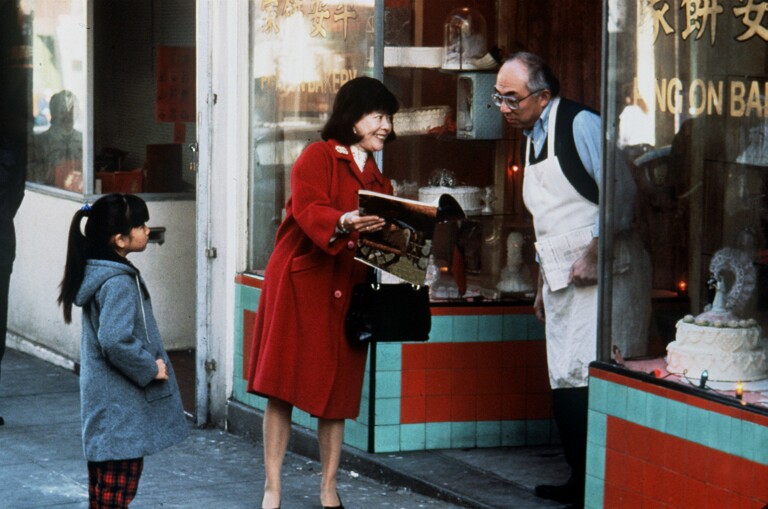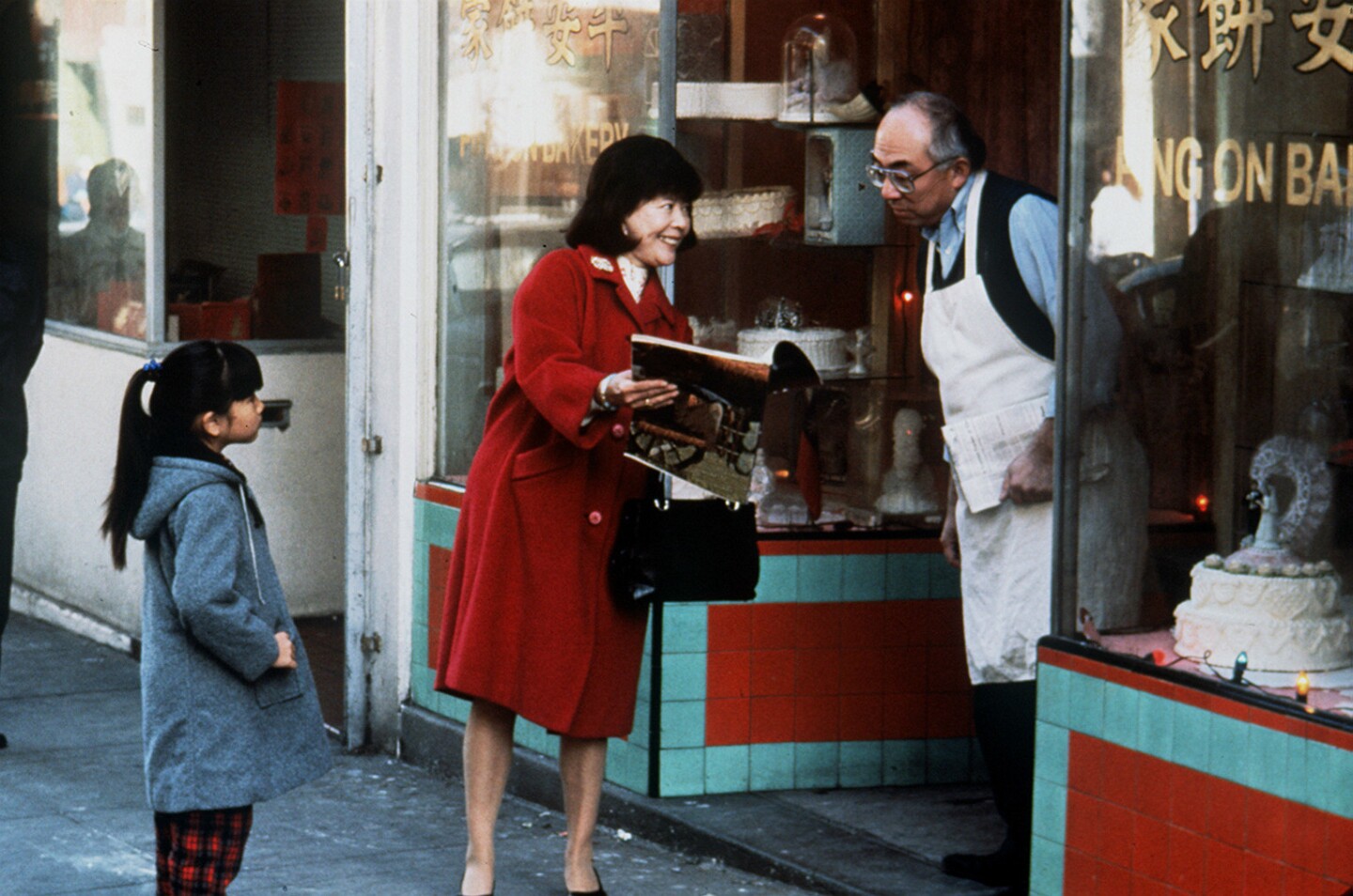 In a movie all about mother-daughter relationships, four sets of Chinese immigrant mothers and their American-born daughters struggle to reconcile the cultural divide that exists between the generations.
(Phil Bray)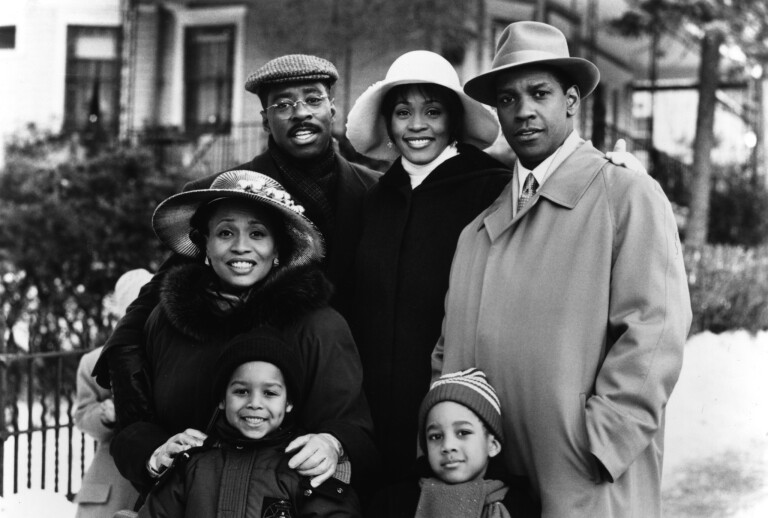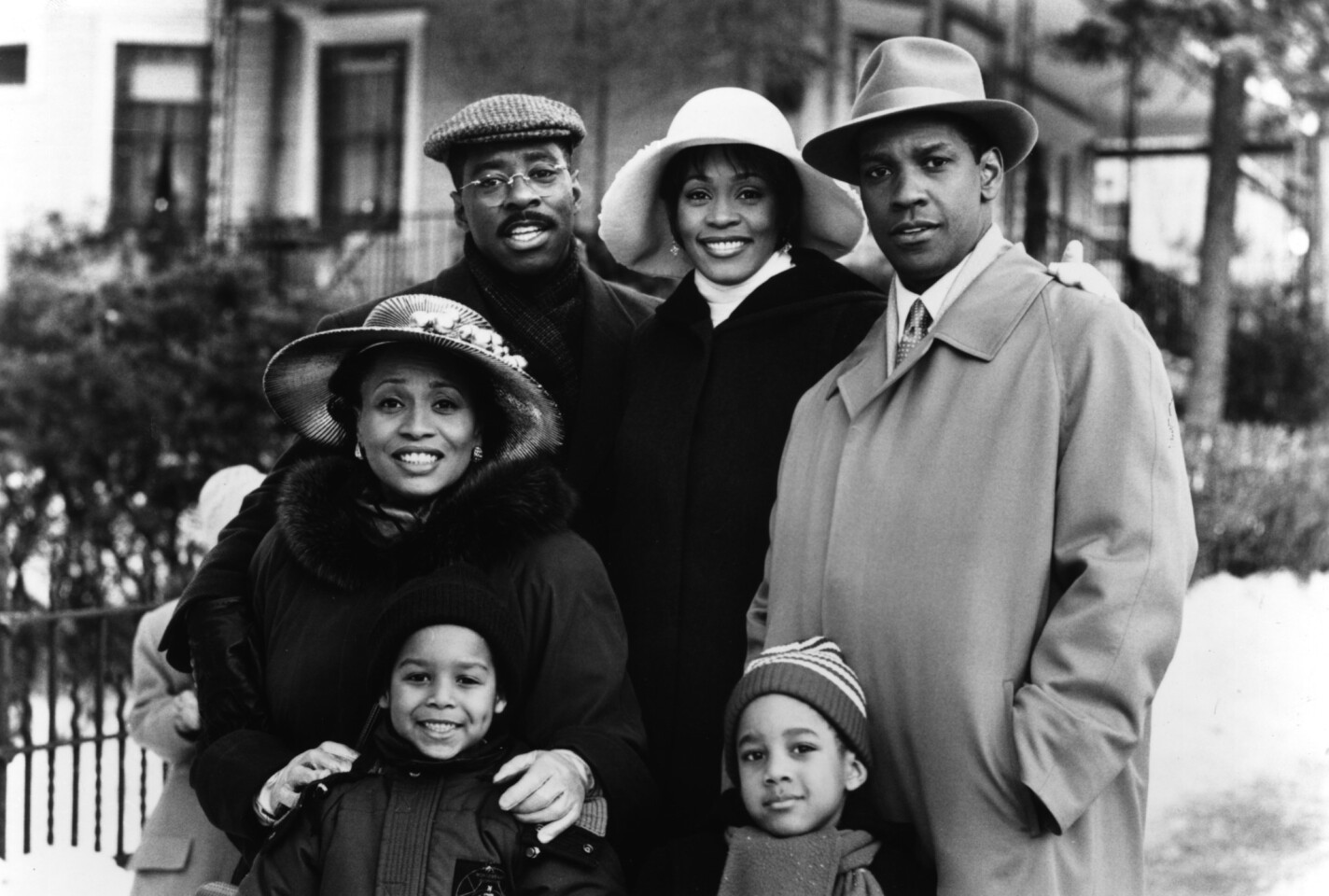 Jenifer Lewis stars as Margueritte Coleman, the mother of Whitney Houston's Julia Biggs who cannot help but get involved in her daughter's marriage.
(David Lee / Touchstone Pictures)
Based on a true story, Julia Roberts (who won an Academy Award for her performance) portrays the struggling single mother Erin Brockovich, who works tirelessly to bring down the California power company accused of polluting the city's water supply.
(Bob Marshak / Universal Studios)
Lupe Ontiveros stars as a hardworking mother devoted to her family who struggles with the cultural divide with her daughter, Ana (America Ferrera).
(Nicola Goode / HBO)
Jamie Lee Curtis is a mom gone wild as Tess Coleman, a mother who switches bodies with her rebellious teenage daughter Anna (Lindsay Lohan) in "Freaky Friday."
(Ron Batzdorff / Disney Entertainment)
Amy Poehler's not a regular mom, she's a cool mom as the ultimate mean girl, Regina George's mom, Mrs. George in "Mean Girls."
(Michael Gibson / Paramount Pictures)
Not only is Helen Hunt's Helen Parr/Elastigirl a caring and loving mother of two, she is also a tough-as-nails superhero within the family. I guess one could say she's a double hero.
(Disney / Pixar)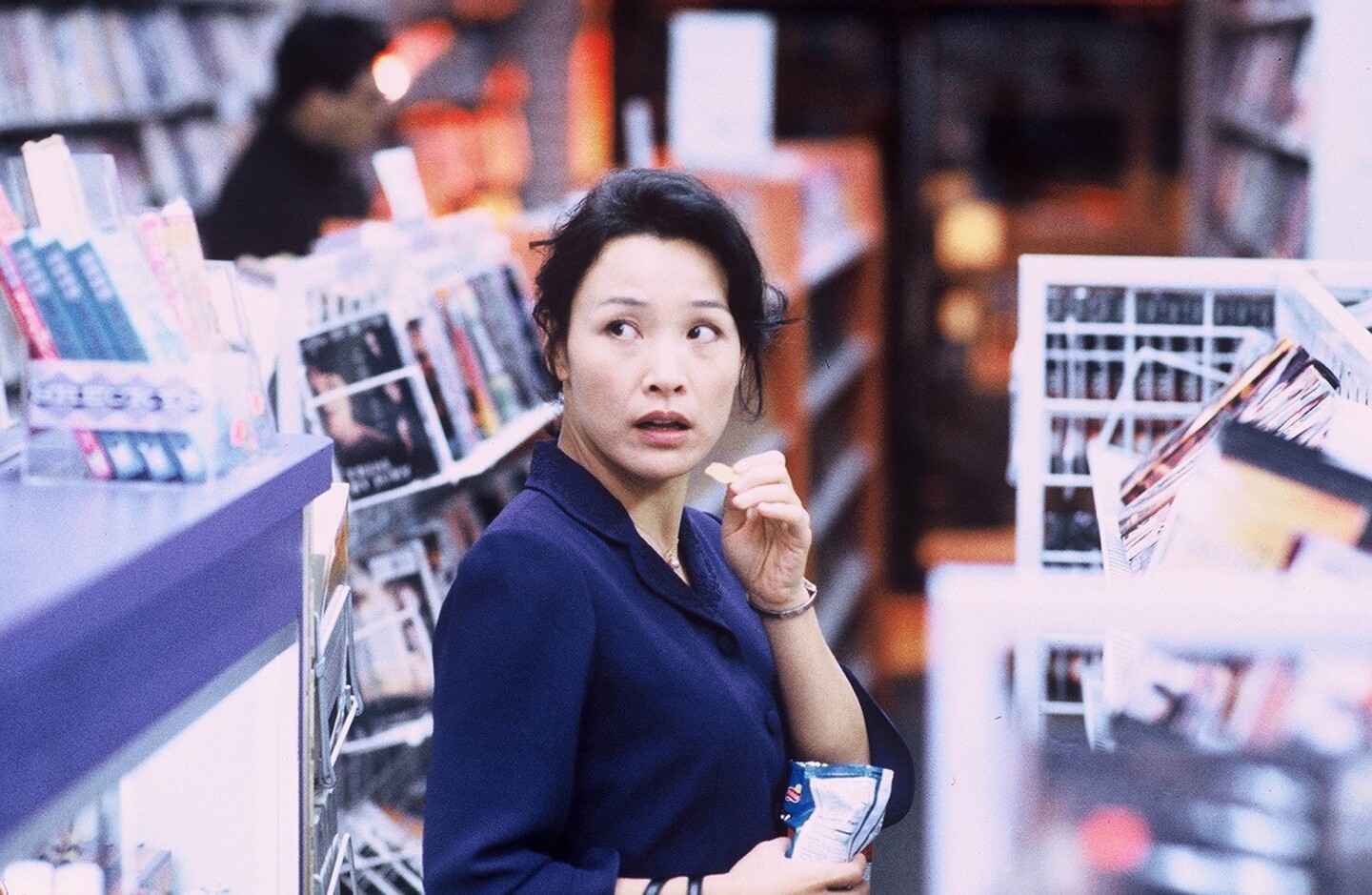 Joan Chen stars as Ma, a Chinese American traditionalist who struggles to accept the lifestyle of her lesbian daughter while living with her in Manhattan and challenging accepted traditions herself.
(Larry Riley / Sony Pictures Classics)
Mamma mia, here we go again: Meryl Streep plays yet another memorable mom, who is reunited with three long-lost loves in her daughter's quest to find her father, in the ABBA jukebox movie musical "Mamma Mia!"
(Peter Mountain / Universal Pictures)
In her Academy Award-winning performance Sandra Bullock stars as Leigh Anne Tuohy, the loving and no-nonsense Tennessee mother of two who takes in homeless teen Michael Oher.
(Ralph Nelson / Associated Press)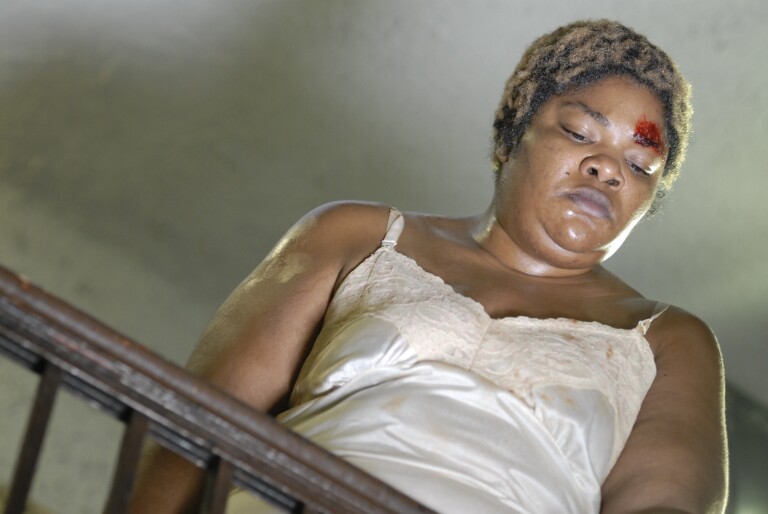 Mo'Nique won an Academy Award for supporting actress for her portrayal of Mary, the dysfunctional and abusive mother of Precious in "Precious."
(Anne Marie Fox / Lionsgate)
After her son is accused of murder, Hye-ja Kim's Mother will stop at nothing to prove his innocence and find the truth, no matter what it reveals.
(Magnolia Pictures)
As Margaret White in "Carrie," Julianne Moore portrays the religious and abusive mother to telekinetic teen Carrie White.
(Michael Gibson / Screen Gems)
Meryl Streep, center, portrays yet another memorable mother as the overbearing and verbally abusive Violet Weston in "August: Osage County."
(Claire Folger / The Weinstein Co.)
Brie Larson won an Academy Award for her brave and honest portrayal of a young woman thrust into motherhood as a result of a terrible situation.
(George Kraychyk / A24)
"The idea of the wicked mom is so prevalent in fairy tales," Heder said. "But the evil father doesn't really exist."
Over the years, women have vented their maternal anxieties in popular culture — cartoonist Roz Chast's depictions of bad moms in the pages of the New Yorker became so popular you can now buy them as trading cards. (Card No. 17: Gloria B. "promised to take daughter to mall after school and then didn't.")
But in 2016, there is a new standard for women to measure themselves against and find themselves lacking — their friends' impeccably curated social media profiles. Heder noted that as she was groggily editing her movie and writing for "Orange Is the New Black" while caring for two children under age 2, her photographer husband was sharing idyllic-looking family photos on Facebook.
"On social media, my mom friends are seeing this super woman, this image of perfection," Heder said. "The thing that they're not seeing is that I'm almost traumatized by leaving my toddler to go to set. Or that I pulled over my car on the way to work and took a 45-minute nap."
In writing "Bad Moms," Lucas and Moore, who are both fathers, said they looked to their wives, who were trying to live up to unrealistic expectations about what motherhood looks like.
"So often [in movies and TV shows] the moms are just rolling their eyes at the dads," Lucas said. "The moms we know are way more rock and roll than that."
The film shows a range of mom types, and stars, as its six leads are actresses who are all mothers themselves — Kunis, who plays a fed-up working mom; Bell, an underappreciated stay-at-home mom; Hahn, a free-spirited single mom; Applegate, an overcompensating perfect mom; Jada Smith, a judgy mom; and Annie Mumolo, a clueless mom.
It's about the idea that we are all on the same team as moms and we have let this idea of division infect us all."
Kristen Bell
"I really appreciated that this was not a story about a mom who was trying to be better and in the end she got better," Bell said. "It's about the idea that we are all on the same team as moms and we have let this idea of division infect us all."
In test screening audiences of moms, Lucas and Moore said they were surprised to find that many women actually wanted more maternal misbehavior in the movie.
"We were concerned some of the stuff was gonna be too raunchy," Lucas said. "We were pleasantly surprised that moms wanted us to push the raunch. They were disappointed there wasn't more male nudity. One thing we heard from several women was, 'People don't make movies like this for us.'"
MORE FROM ENTERTAINMENT
Kanye West weighs in on streaming-music wars: 'Let the kids have the music'
Box office: After strong Friday start, 'Jason Bourne' eyes $60 million opening weekend
Emma Roberts and Dave Franco take on the Internet in the romantic teen cyber thriller 'Nerve'
---
The complete guide to home viewing
Get Screen Gab for weekly recommendations, analysis, interviews and irreverent discussion of the TV and streaming movies everyone's talking about.
You may occasionally receive promotional content from the Los Angeles Times.