'Looper:' Playing a younger Willis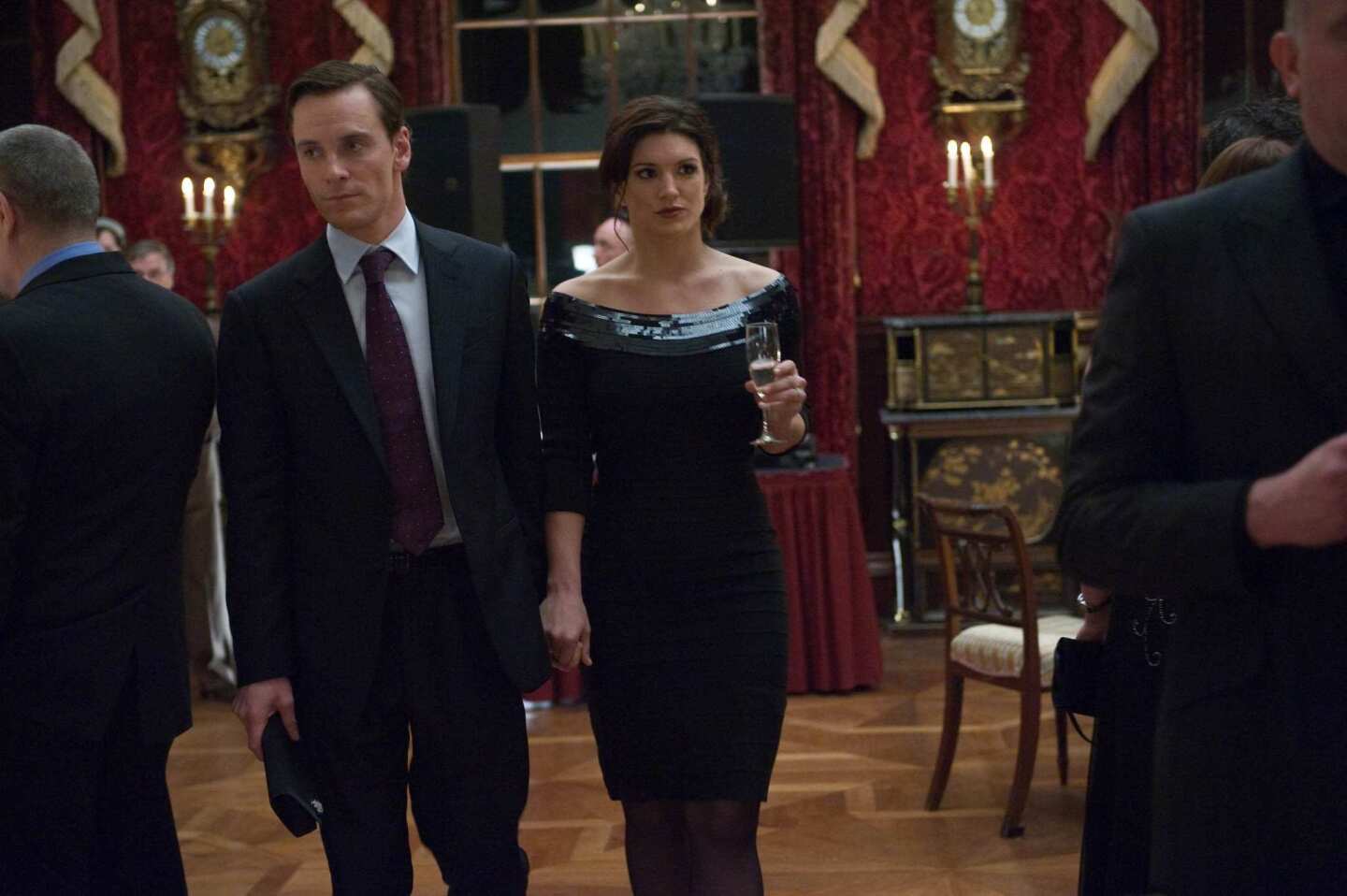 An elite black-ops soldier seeks vengeance after being betrayed and set up during a mission. With Gina Carano,
Channing Tatum
, Michael Fassbender and
Ewan McGregor
. Directed by
Steven Soderbergh
.
(Claudette Barius)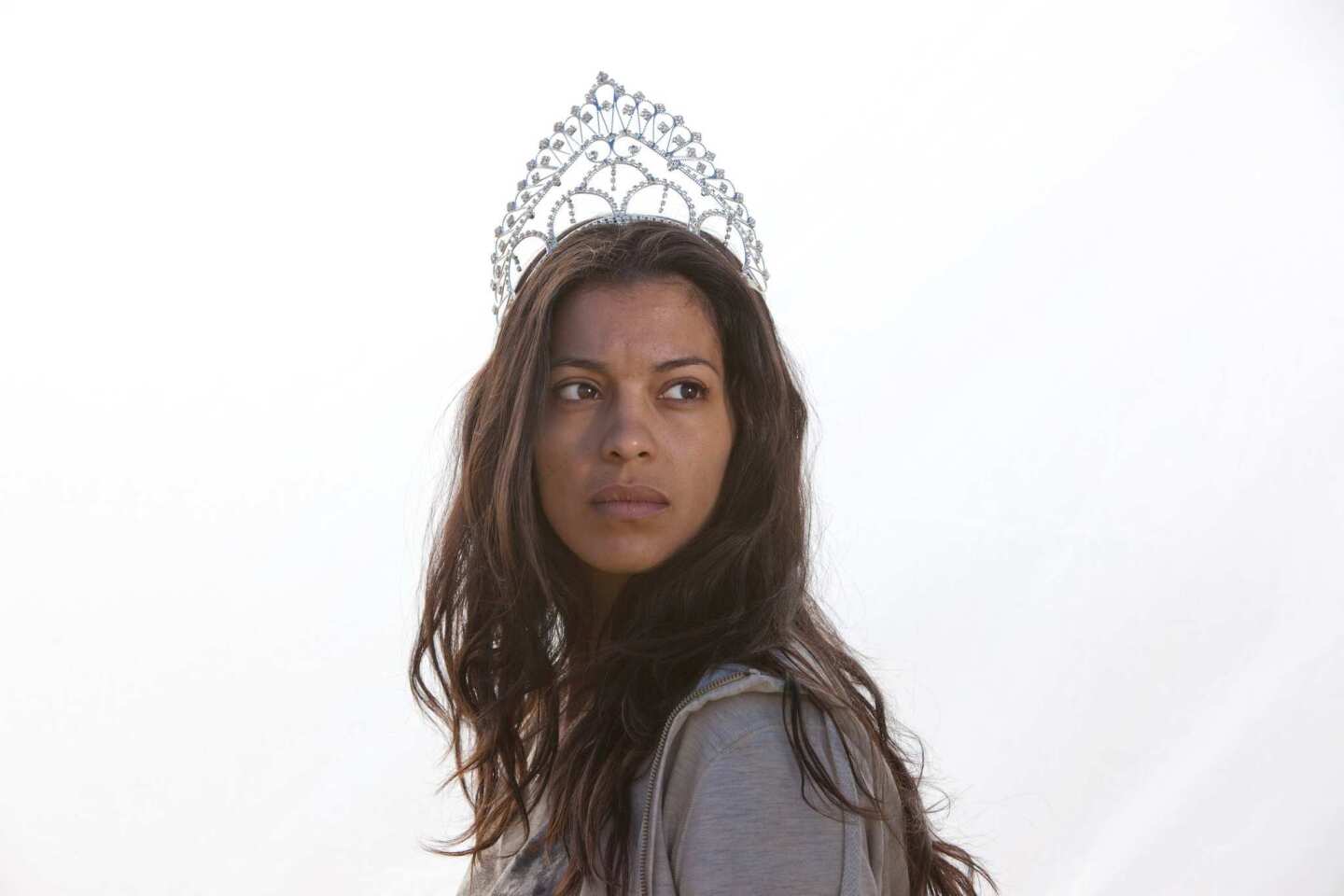 In northern Mexico, a young woman who aspires to be a beauty queen unwillingly gets caught up with a violent drug cartel. With Stephanie Sigman, Noe Hernandez and James Russo. Directed by Gerardo Naranjo.
(Juan Carlos Polanco / 20th Century Fox)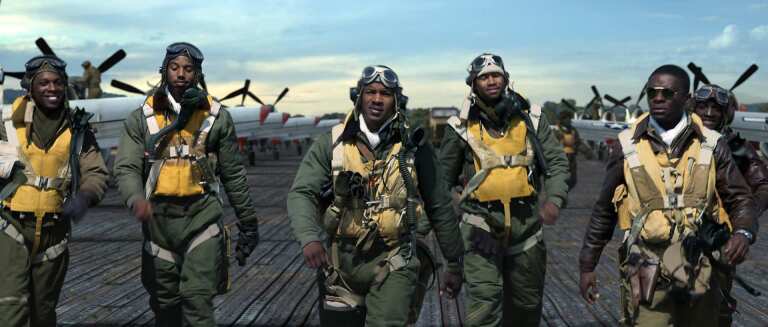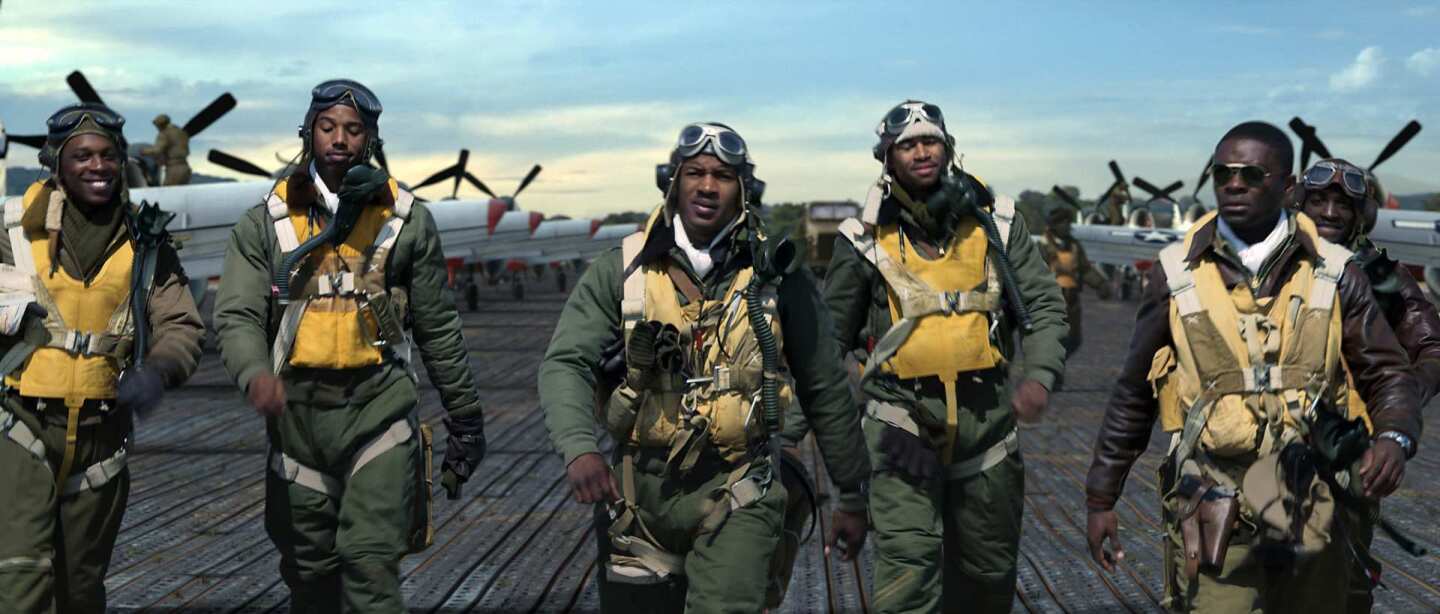 This
World War II
historical drama tells the story of the black fighter pilots known as the
Tuskegee Airmen
. With Nate Parker, David Oyelowo, Ne-Yo and Terrence Howard. Directed by Anthony Hemingway.
(FOX)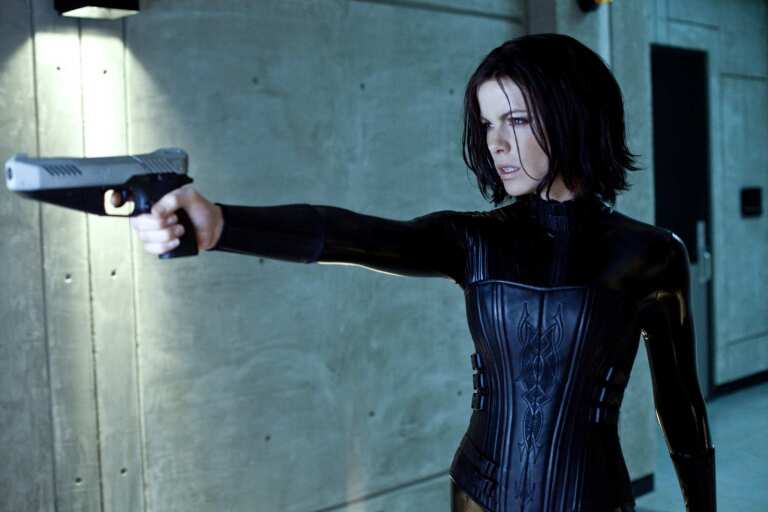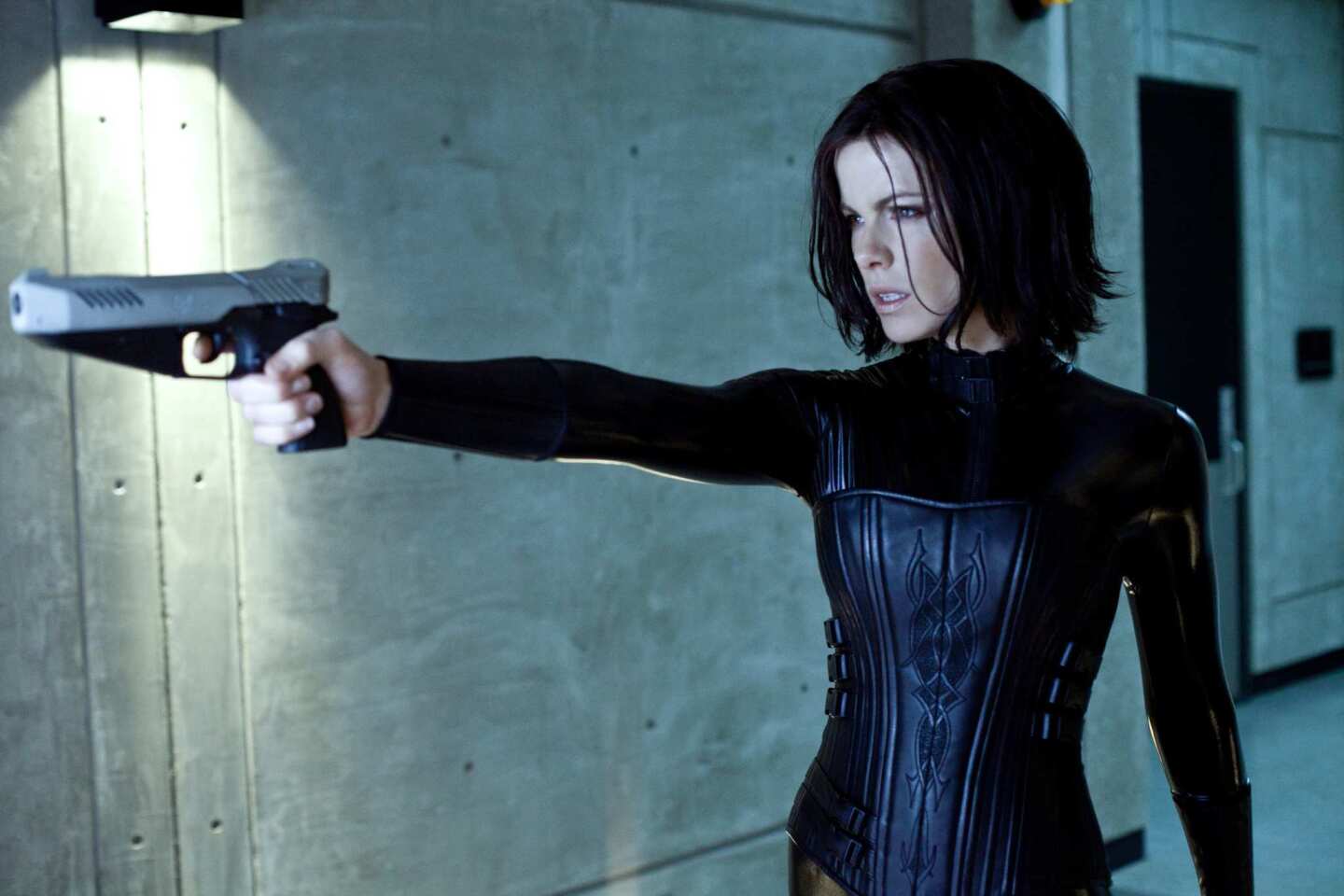 After 12 years in captivity, the vampire warrior Selene escapes and enters a new world in which humans are waging war on her kind and werewolves. With
Kate Beckinsale
,
Stephen Rea
, Michael Ealy and Theo James. Directed by Mans Marlind and Bjorn Stein.
(Joe Lederer)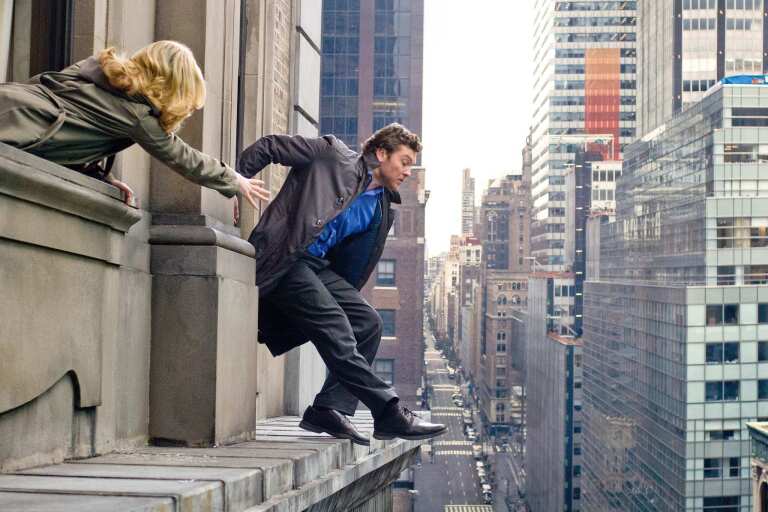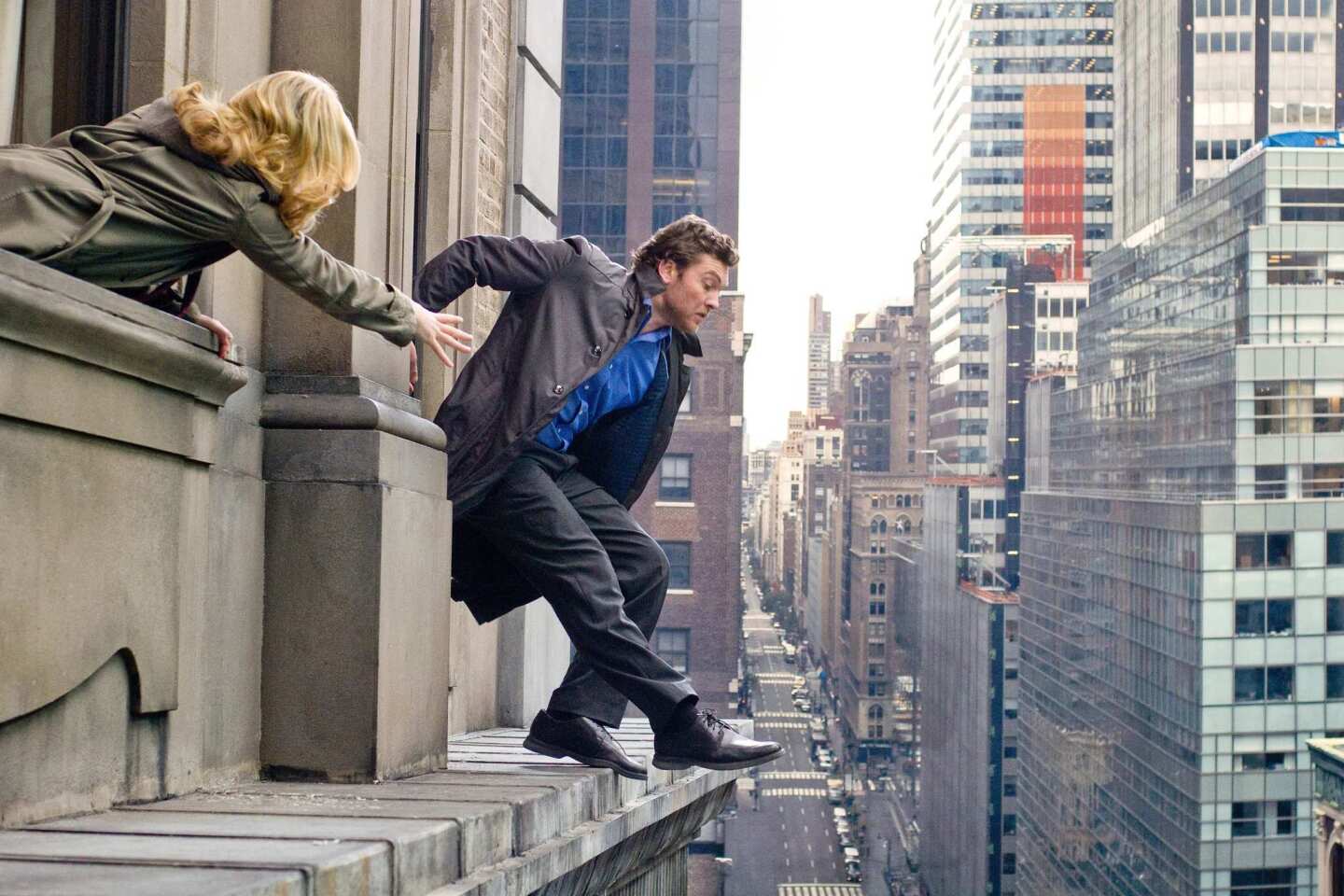 As a police negotiator tries to talk a fugitive former cop off a ledge, she discovers he may have a plan to prove his innocence and reveal an
NYPD
conspiracy. With Sam Worthington, Elizabeth Banks,
Jamie Bell
and Anthony Mackie. Directed by Asger Leth.
(Myles Aronowitz / Summit Entertainment)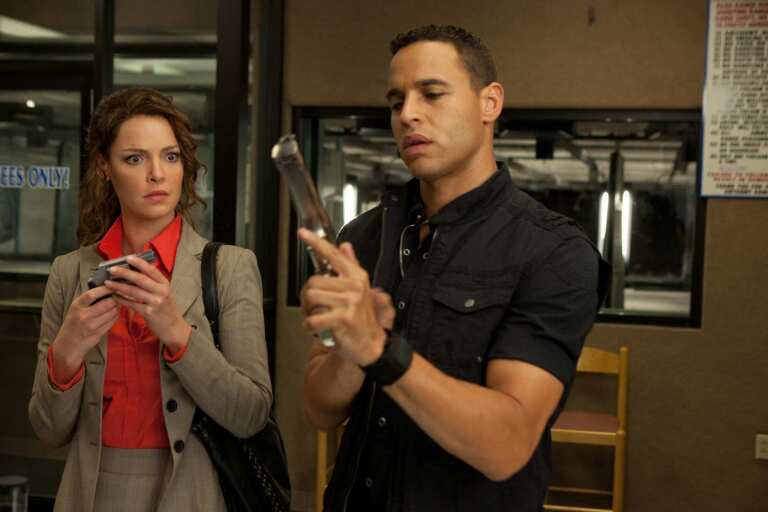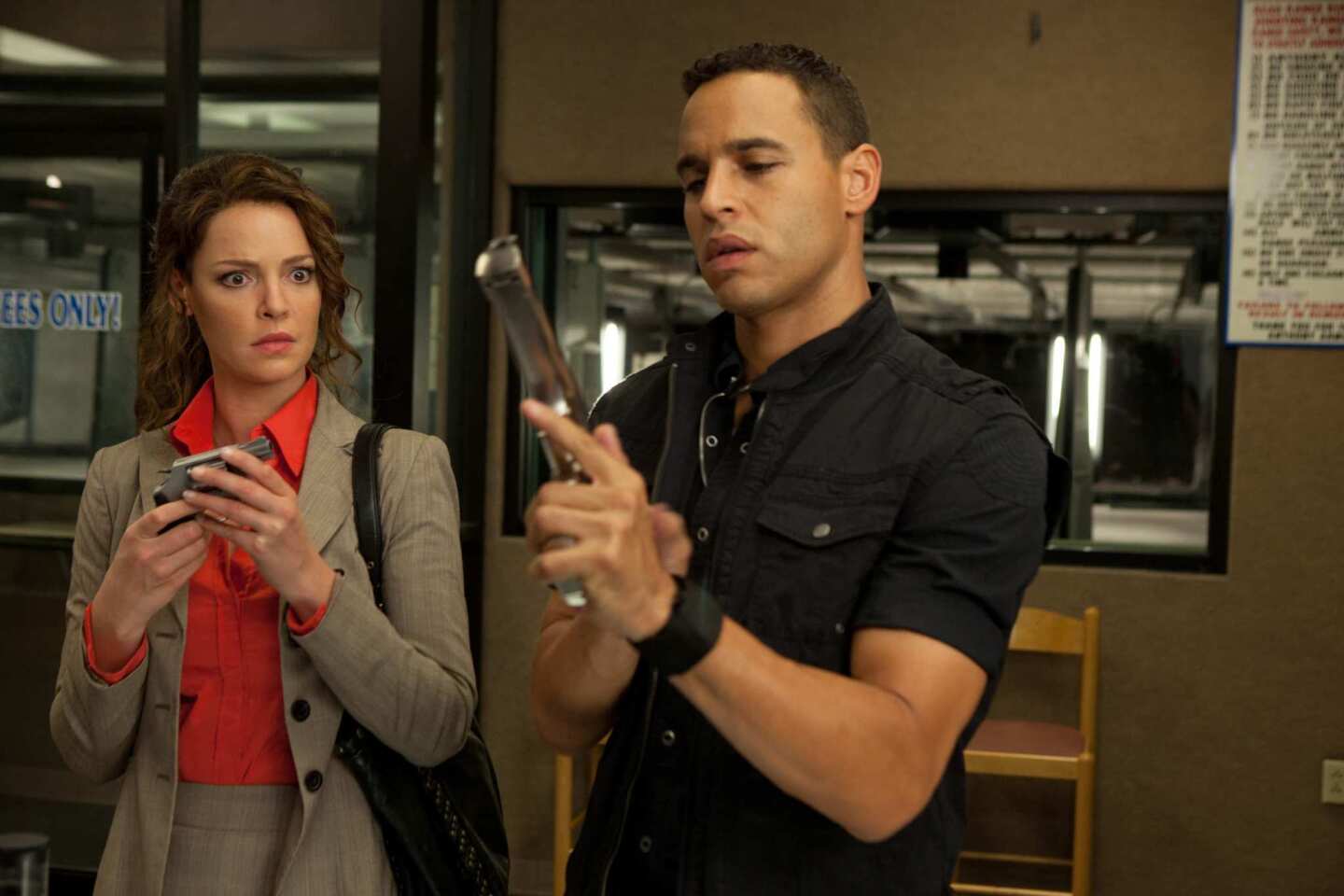 A newly divorced, recently laid-off woman lands a job with a shady bail-bond business and gets swept up in a world of murder and deception. With
Katherine Heigl
, Jason O'Mara and Daniel Sunjata. Directed by Julie Ann Robinson.
(Ron Batzdorff / Lionsgate)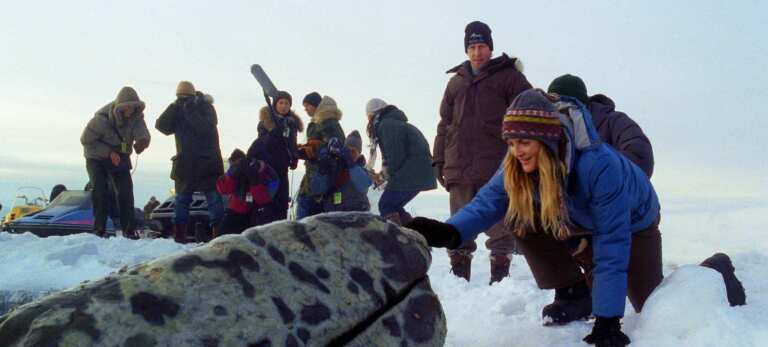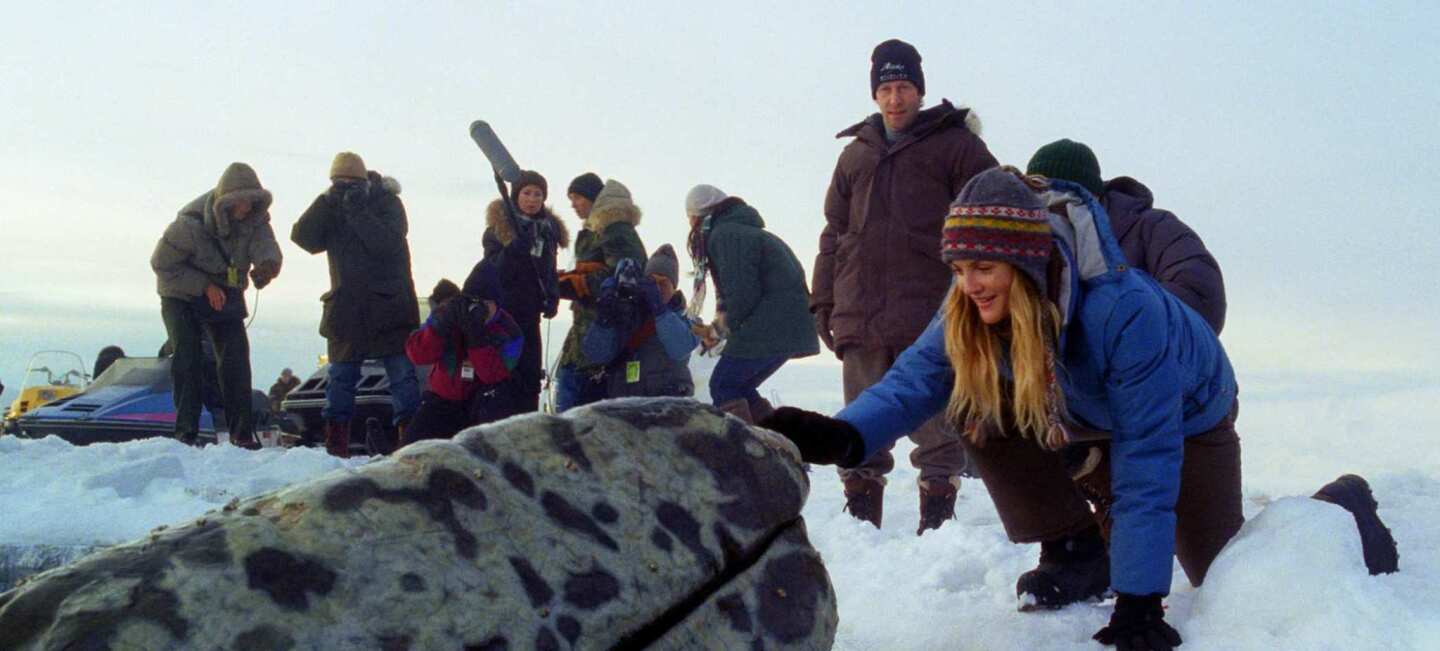 In the midst of the Cold War, a small-town reporter and his environmentalist ex-girlfriend lead an unlikely international coalition in an effort to save a family of gray whales trapped in the Arctic circle. With
Drew Barrymore
,
John Krasinski,
Kristen Bell
and
Dermot Mulroney
. Directed by Ken Kwapis.
(Universal Pictures)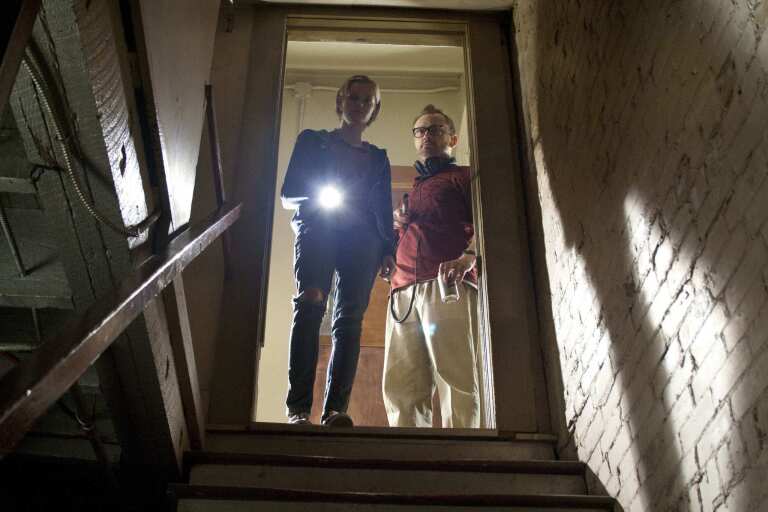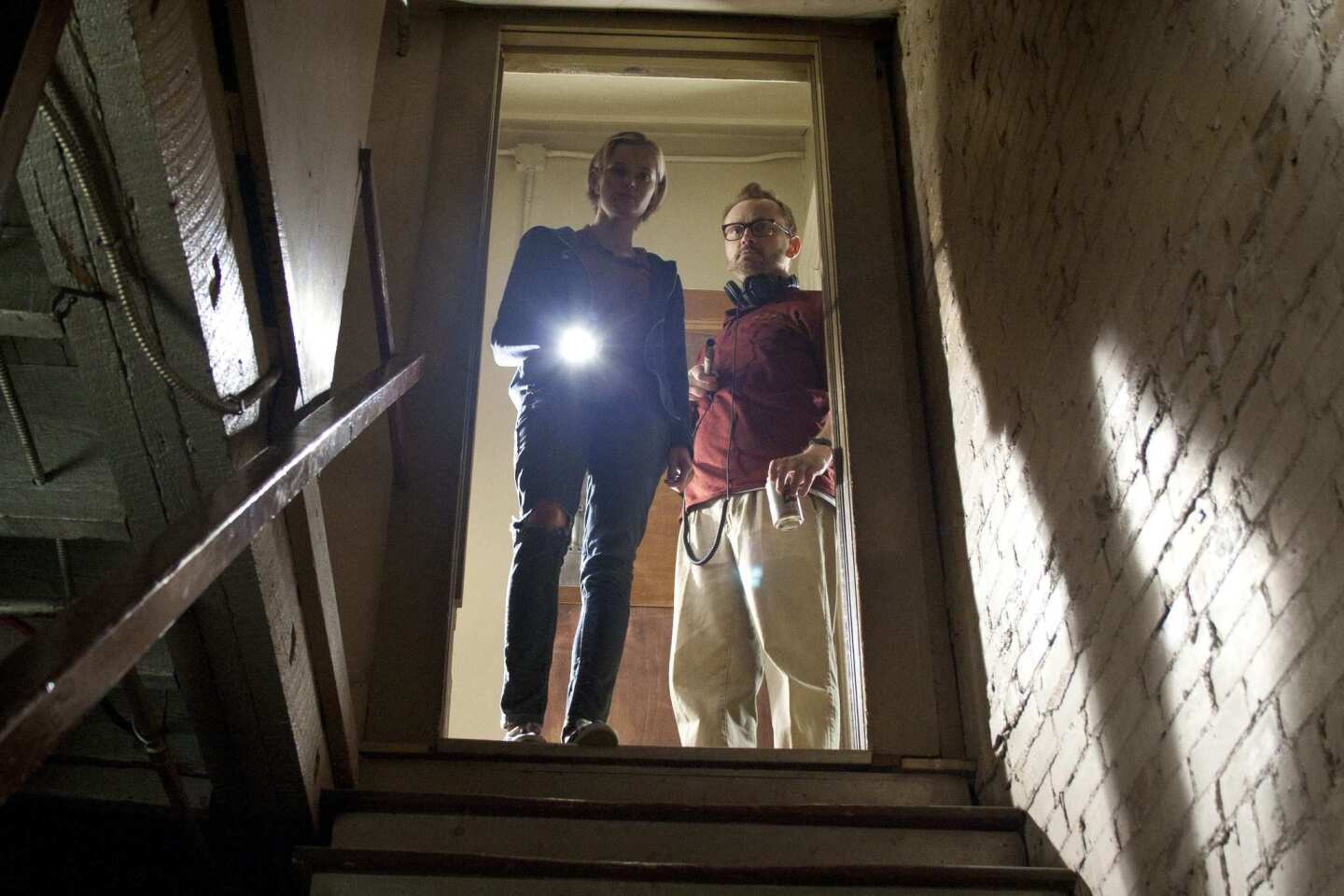 In the final days before a 100-year-old inn closes, two employees who are amateur ghost hunters try to find proof the hotel is haunted. With Sara Paxton, Pat Healy and Alison Bartlett. Written and directed by Ti West.
(Magnolia Pictures)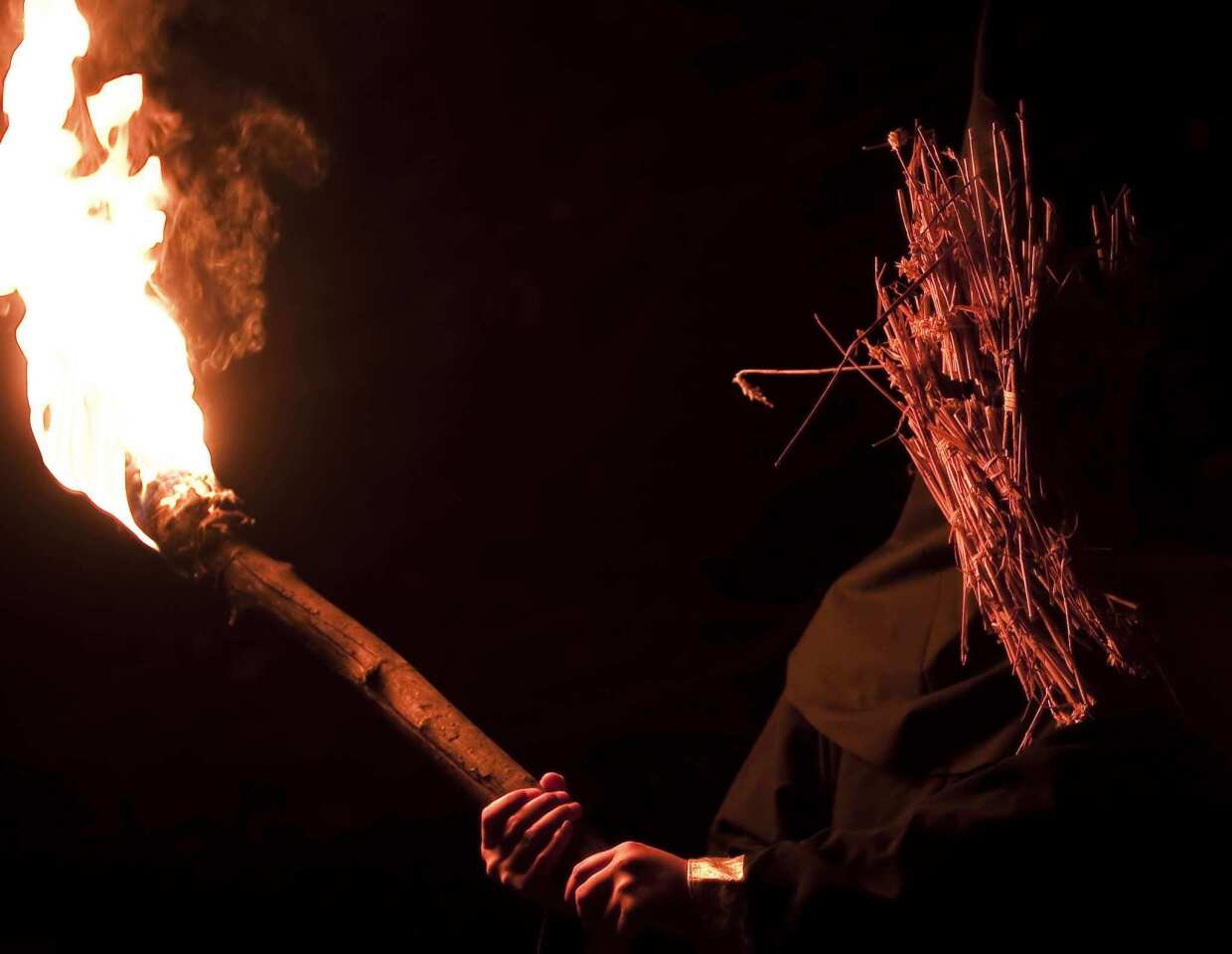 Months after a botched job, an out-of-work hit man has an opportunity to get back in the game and earn a big payoff, but things go south quickly. With Neil Maskell, Michael Smiley and MyAnna Buring. Directed by Ben Wheatley.
(Tracey Welch / IFC Midnight)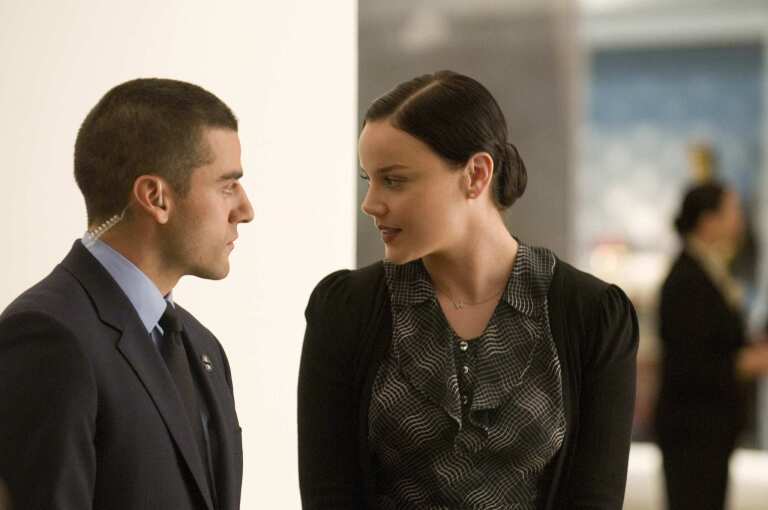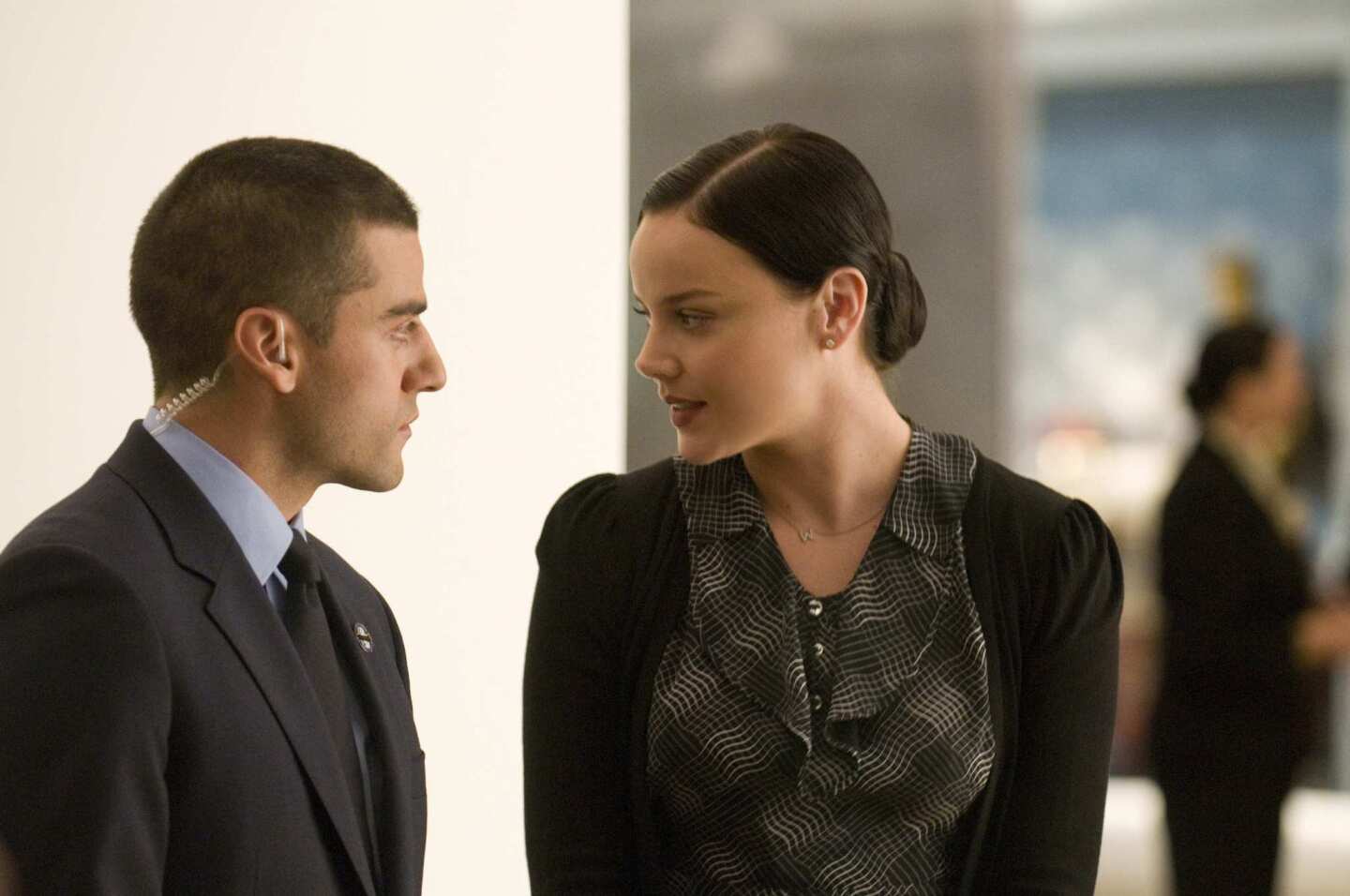 In 1998, an unhappily married woman in
New York City
becomes obsessed with the love story of King Edward VIII and
Wallis Simpson
, whose estate is being auctioned off. With Andrea Riseborough,
Abbie Cornish
, James D'Arcy and Oscar Isaac. Co-written and directed by Madonna.
(Ken Regan / The Weinstein Co.)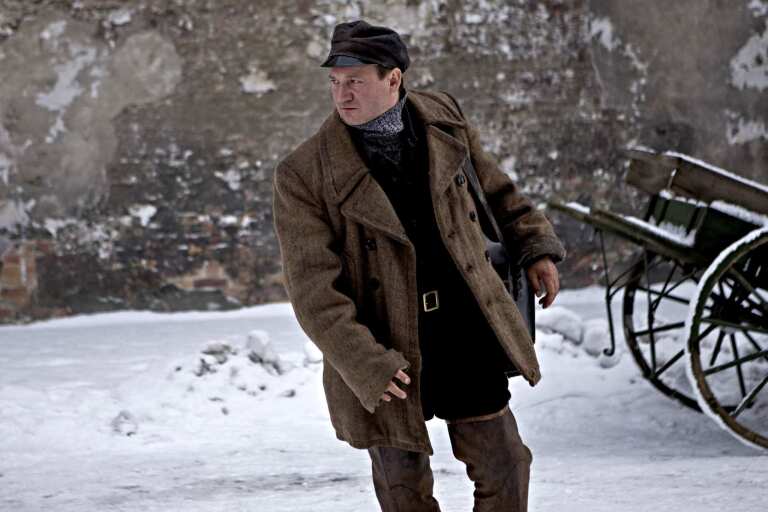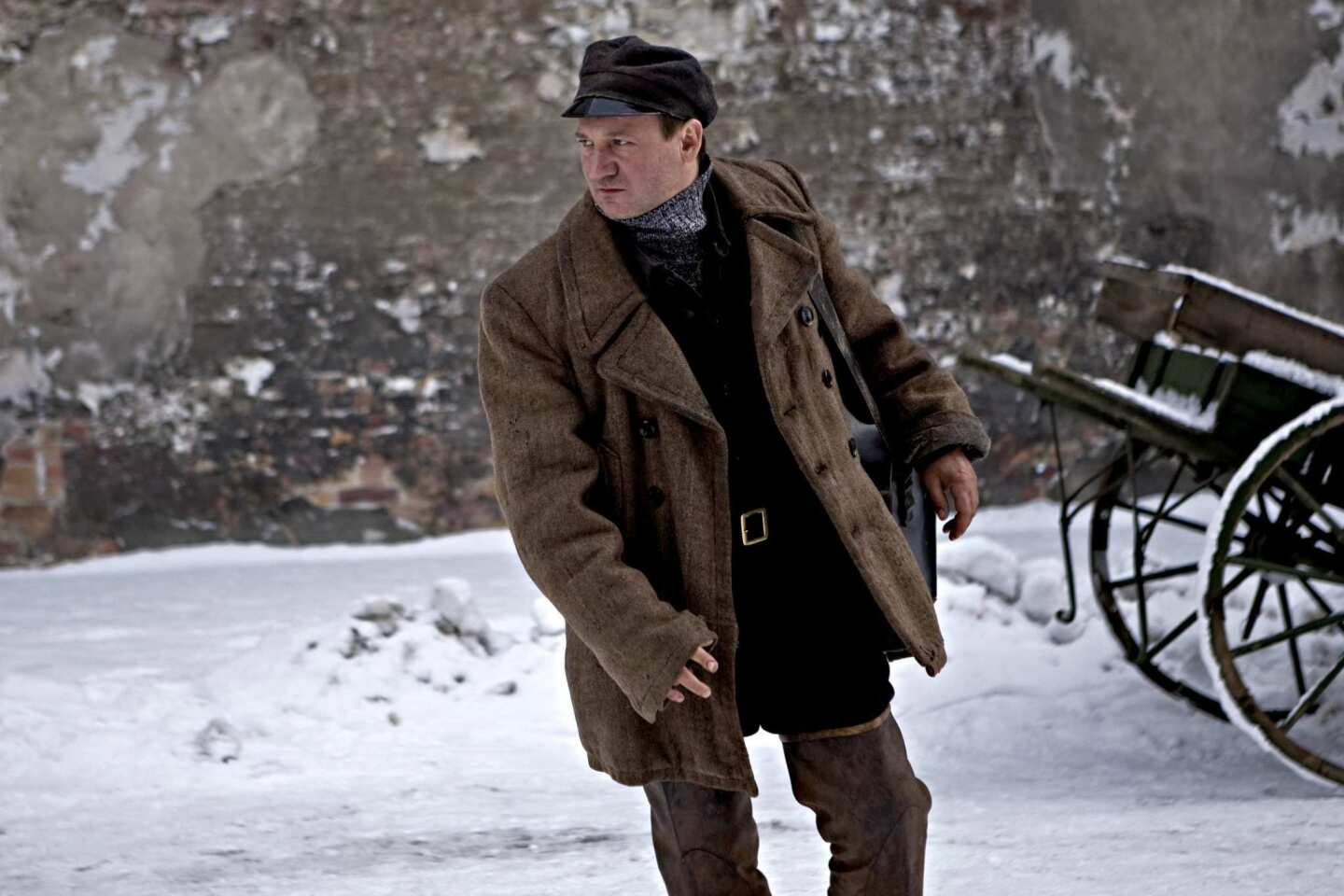 In Nazi-occupied Poland, a sewer worker and petty thief begins sheltering Jews in underground tunnels for profit. With Robert Wieckiewicz, Benno Furmann and Agnieszka Grochowska. Directed by Agnieska Holland. In German and Polish, with English subtitles.
(Jasmin Marla Dichant / Sony Pictures Classics)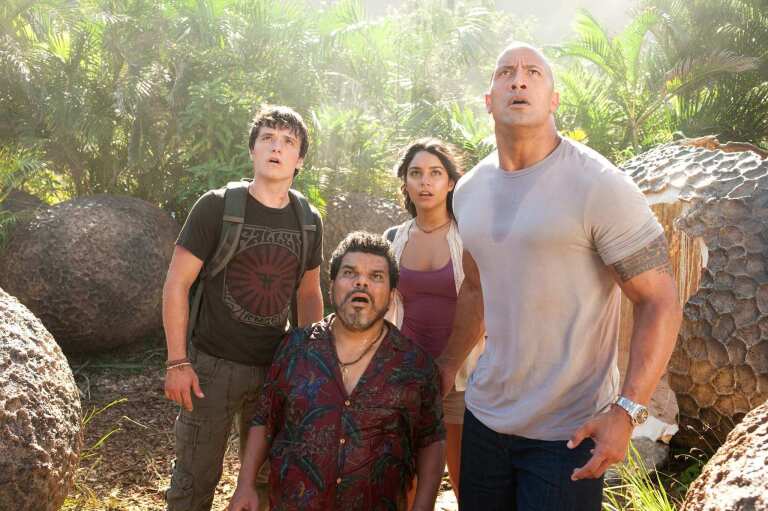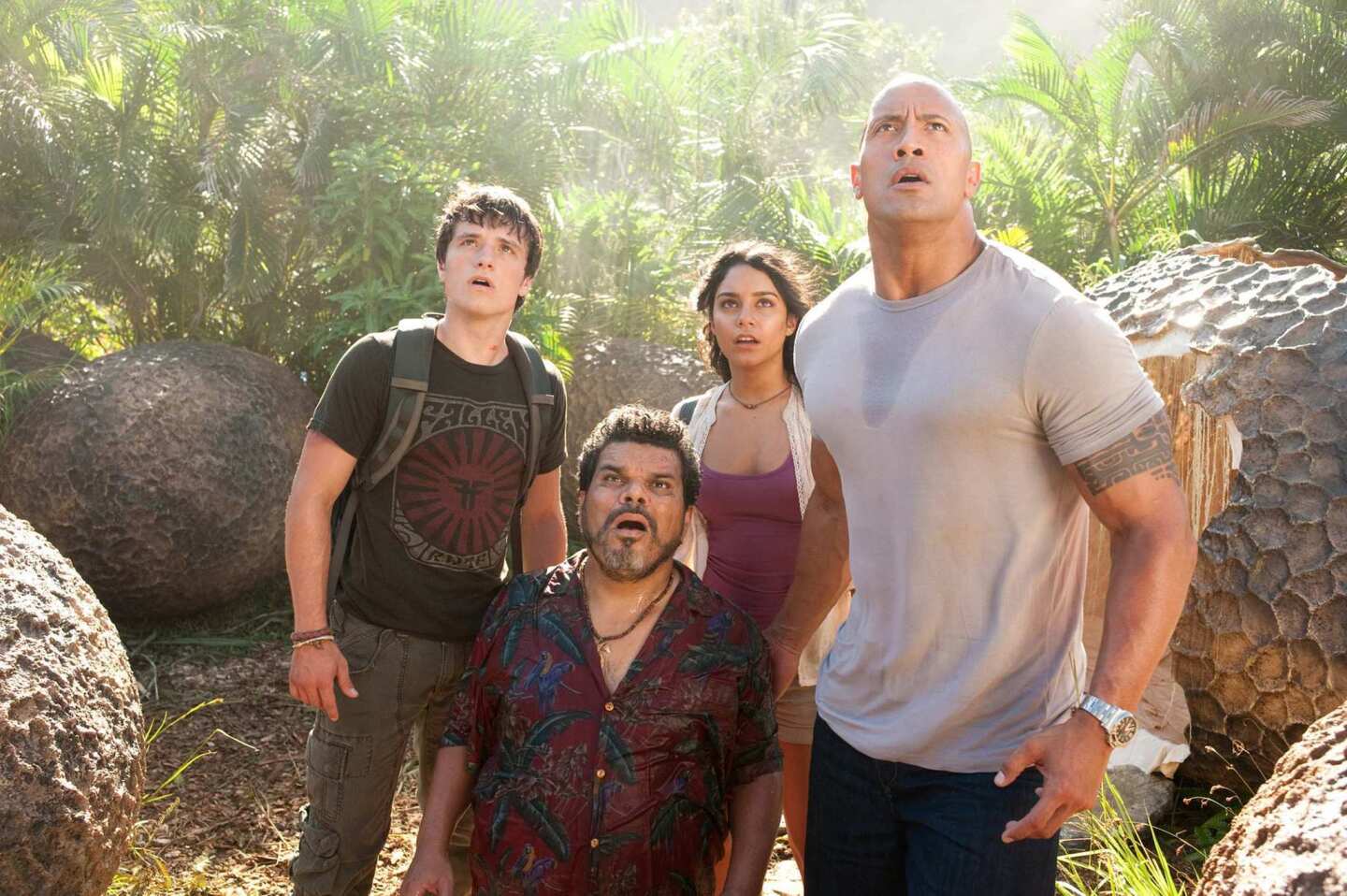 A family embarks on an adventure to a mysterious island in this sequel to the 2008 film "
Journey to the Center of the Earth
." With Dwayne Johnson,
Michael Caine
, Josh Hutcherson and Vanessa Hudgens. Directed by Brad Peyton.
(Ron Phillips / Warner Bros. Pictures)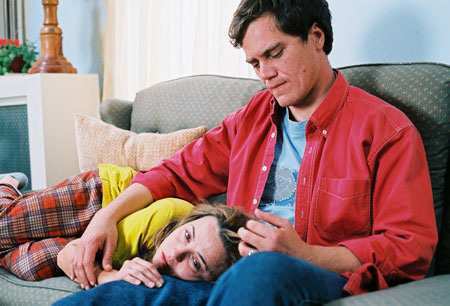 After returning from a military tour of duty, a woman goes home to her Rust Belt town but finds it difficult to reassimilate into everyday life. With Linda Cardellini,
Michael Shannon
and John Slattery. Written and directed by Liza Johnson.
(IFC MIDNIGHT)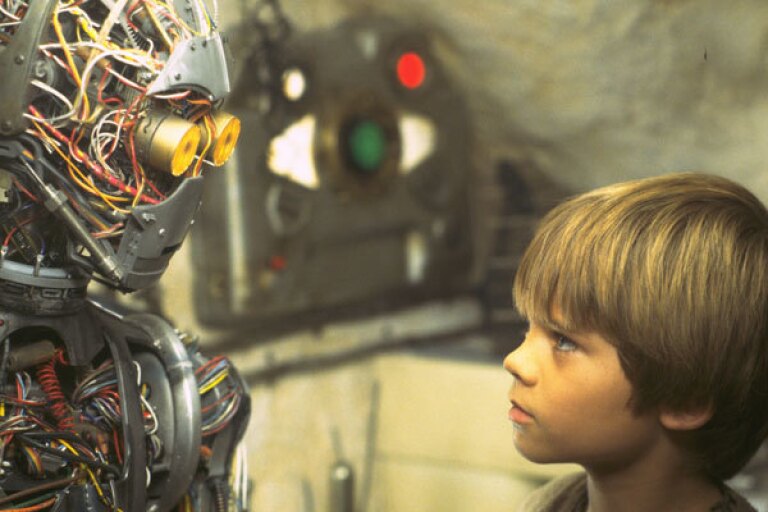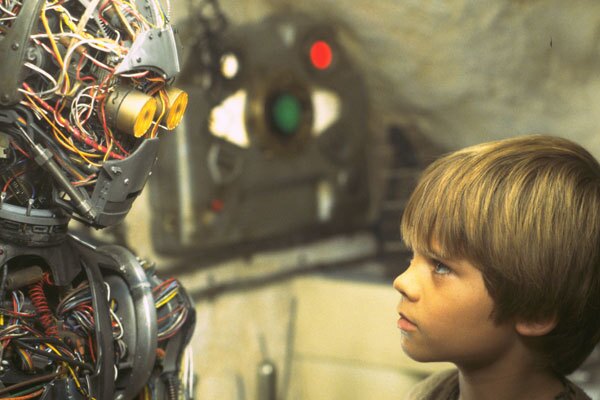 A 3-D version of the space-faring adventure about Jedi knights and interplanetary intrigue. With
Liam Neeson
,
Ewan McGregor
,
Natalie Portman
and Jake Lloyd. Written and directed by
George Lucas
.
(Lucasfilm Ltd.)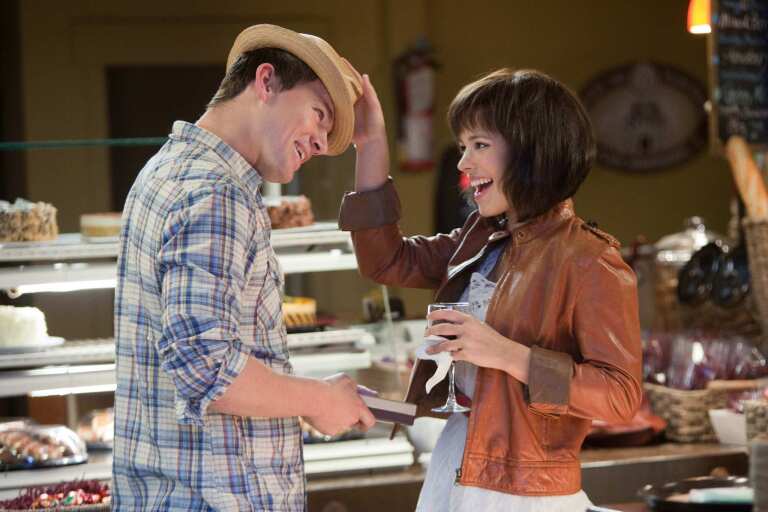 After waking from a coma caused by a car accident, a newlywed wife copes with severe memory loss while her husband tries to win her heart again. With
Rachel McAdams
,
Channing Tatum
,
Sam Neill
and Scott Speedman. Directed by Michael Sucsy.
(Kerry Hayes / Sony Pictures)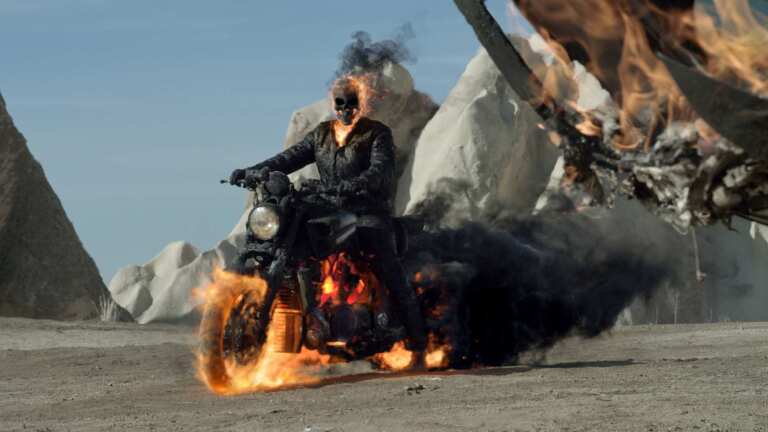 Still struggling with his curse as the devil's bounty hunter, the supernatural antihero Ghost Rider risks everything to team up with a rebel monk to save a young boy and himself. With
Nicolas Cage
, Ciaran Hinds, Violante Placido and Johnny Whitworth. Directed by Mark Neveldine and Brian Taylor.
(Columbia Pictures)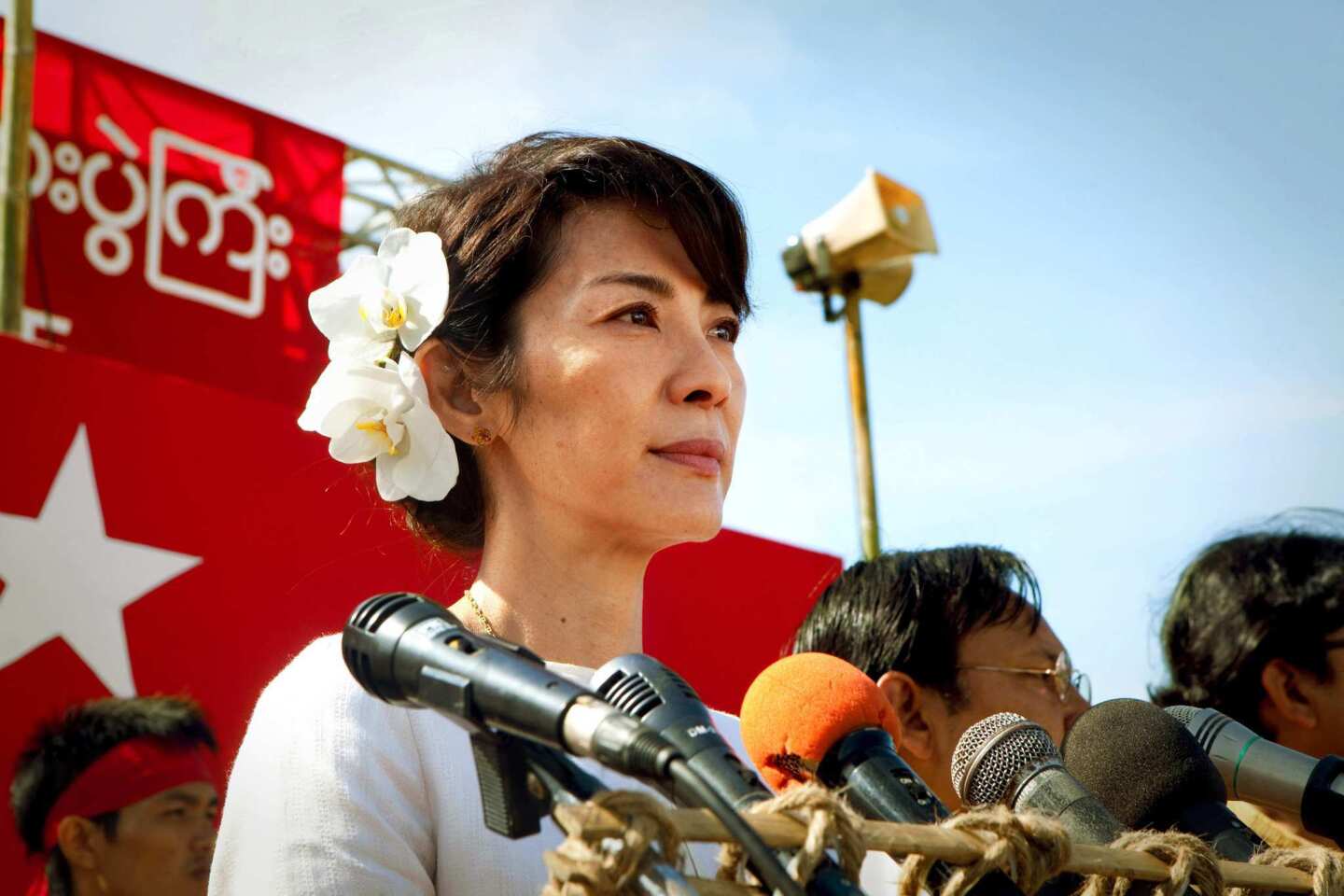 A biopic about the Burmese activist
Aung San Suu Kyi
. With Michelle Yeoh, David Thewlis, Jonathan Raggett and Jonathan Woodhouse. Directed by
Luc Besson
.
(Magali Bragard / Left Bank Pictures)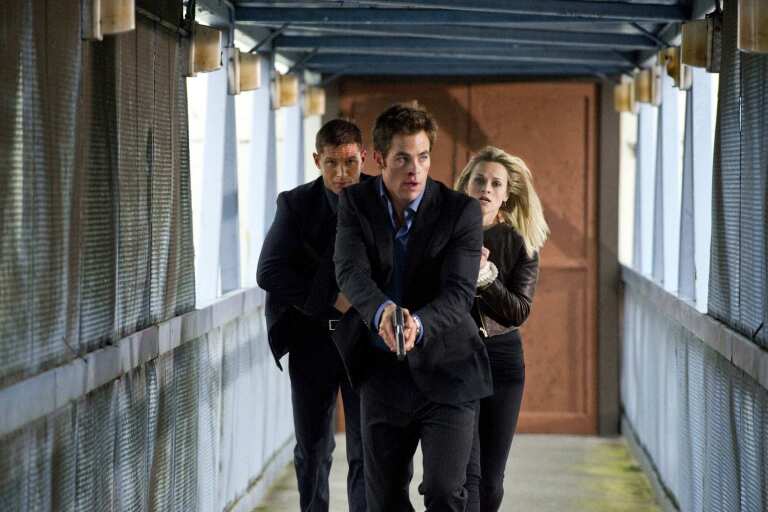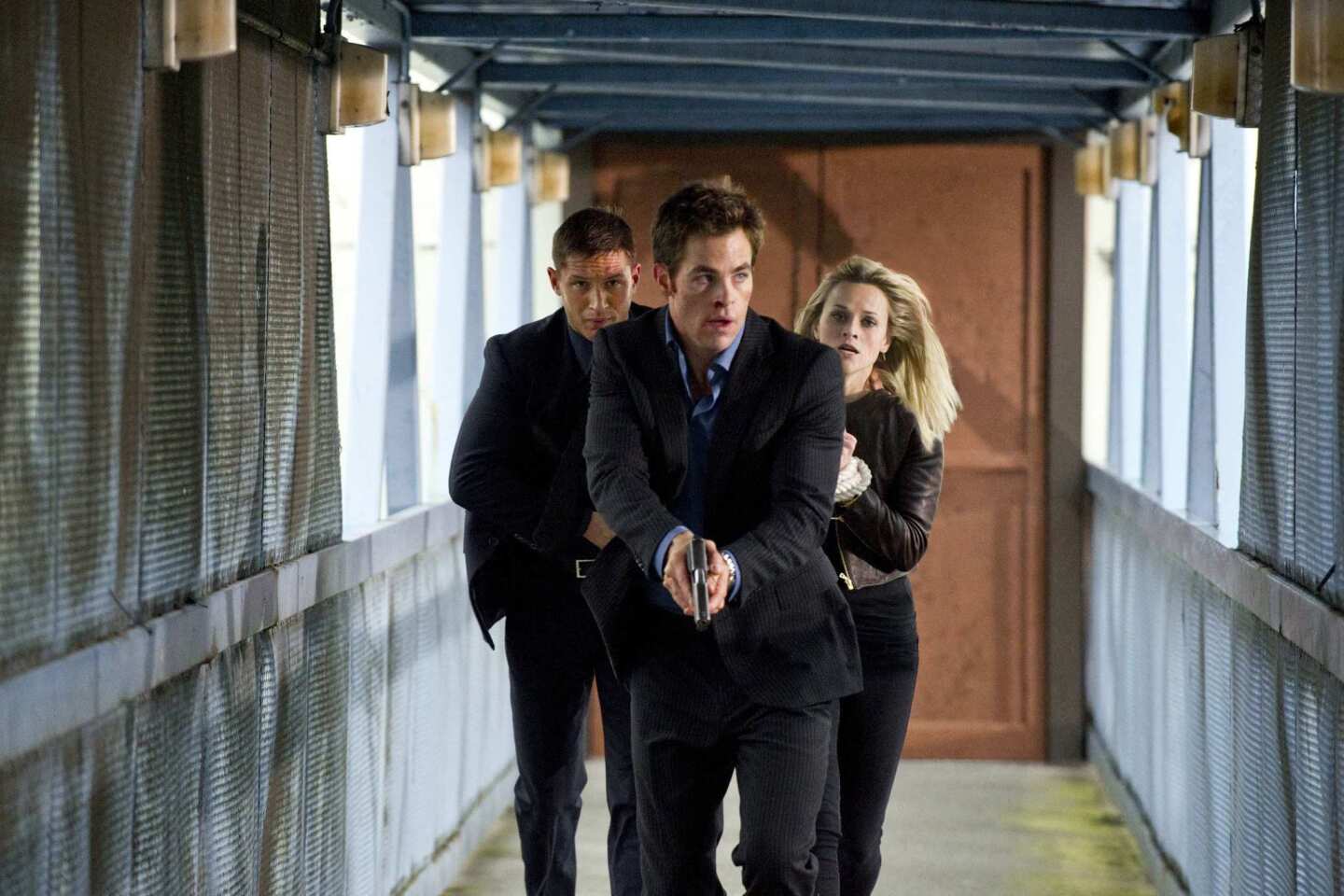 Two deadly
CIA
partners and best friends fall for the same woman and employ their skills and arsenals against one another to win her over. With
Reese Witherspoon
, Chris Pine and Tom Hardy. Directed by McG.
(Kimberley French / FOX)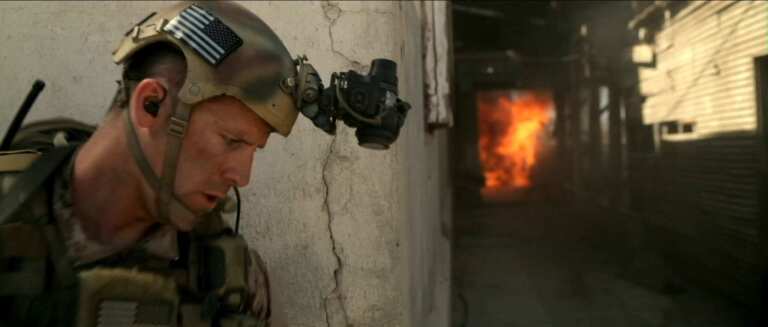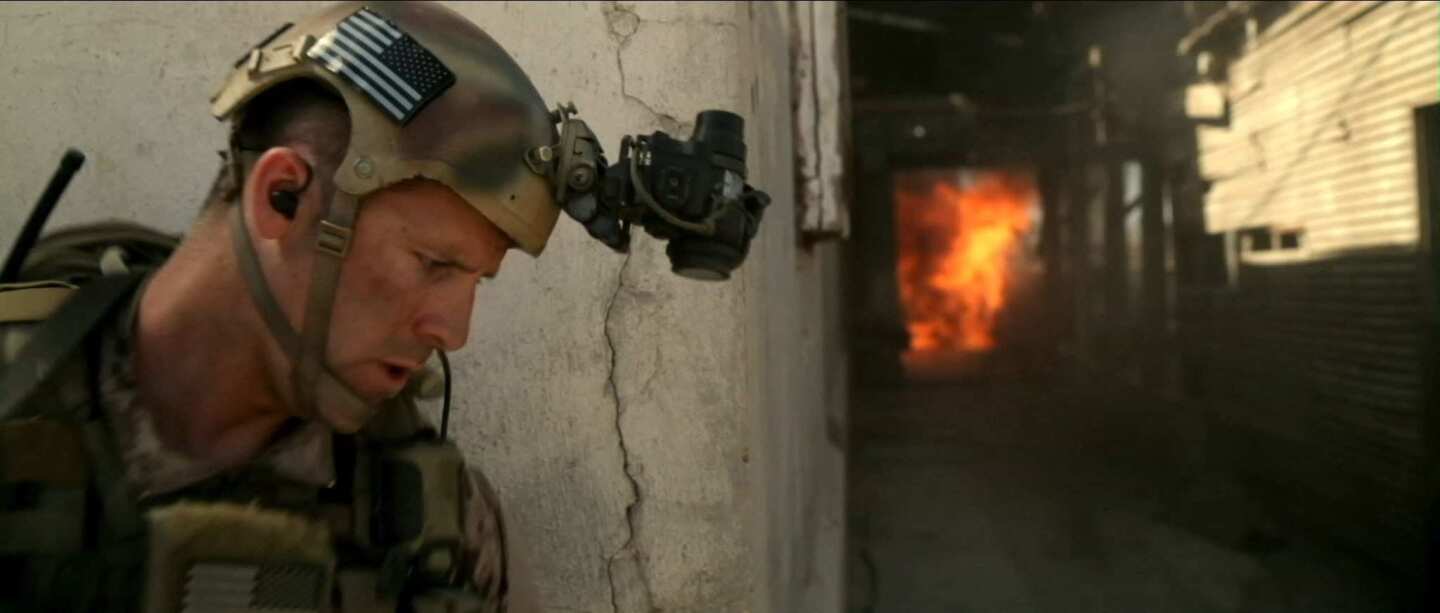 After the rescue of a kidnapped
CIA
operative leads to the discovery of a terrorist plot against the U.S., a team of Navy Seals is dispatched on a worldwide manhunt to foil the attack. With Roselyn Sanchez, Alex Veadov, Jason Cottle and Nestor Serrano. Directed by Mike McCoy and Scott Waugh.
(Relativity Media)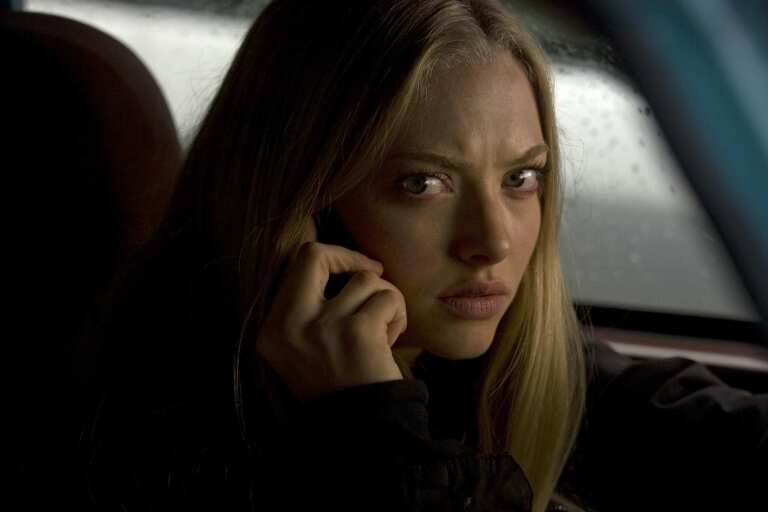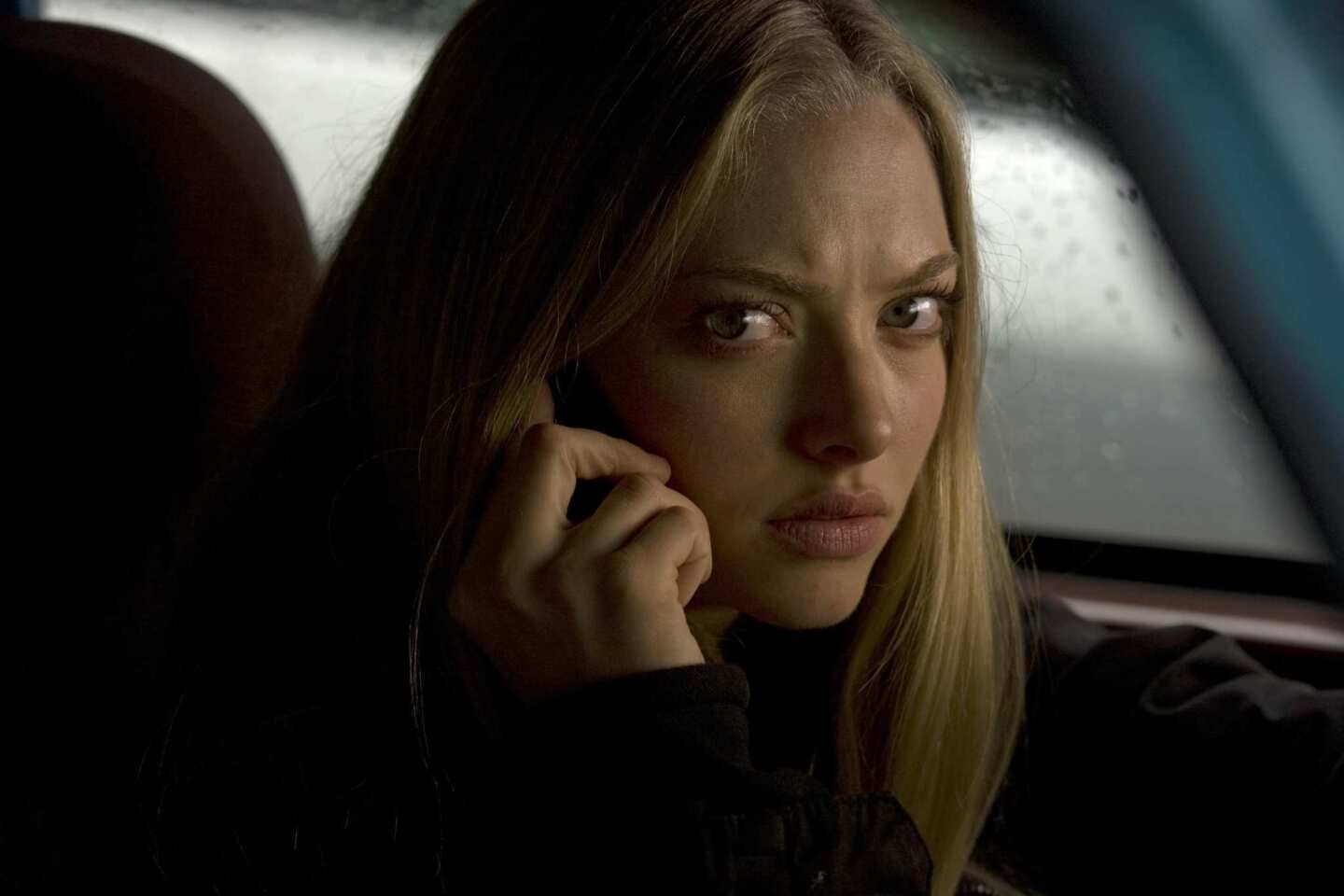 A woman who escaped a kidnapping a year before comes home from a night shift to find her sister missing and suspects the same serial killer, whom she then races to track down and stop before it's too late. With
Amanda Seyfried
, Daniel Sunjata, Jennifer Carpenter and Sebastian Stan. Directed by Heitor Dhalia.
(Saeed Adyani / Summit Entertainment)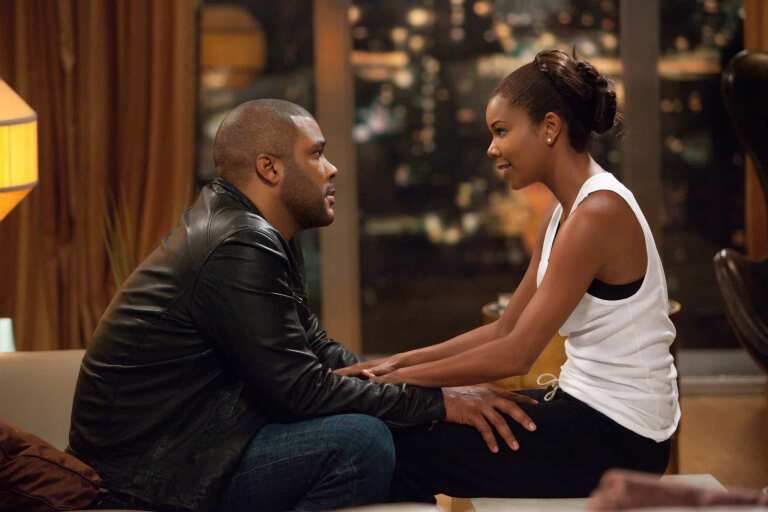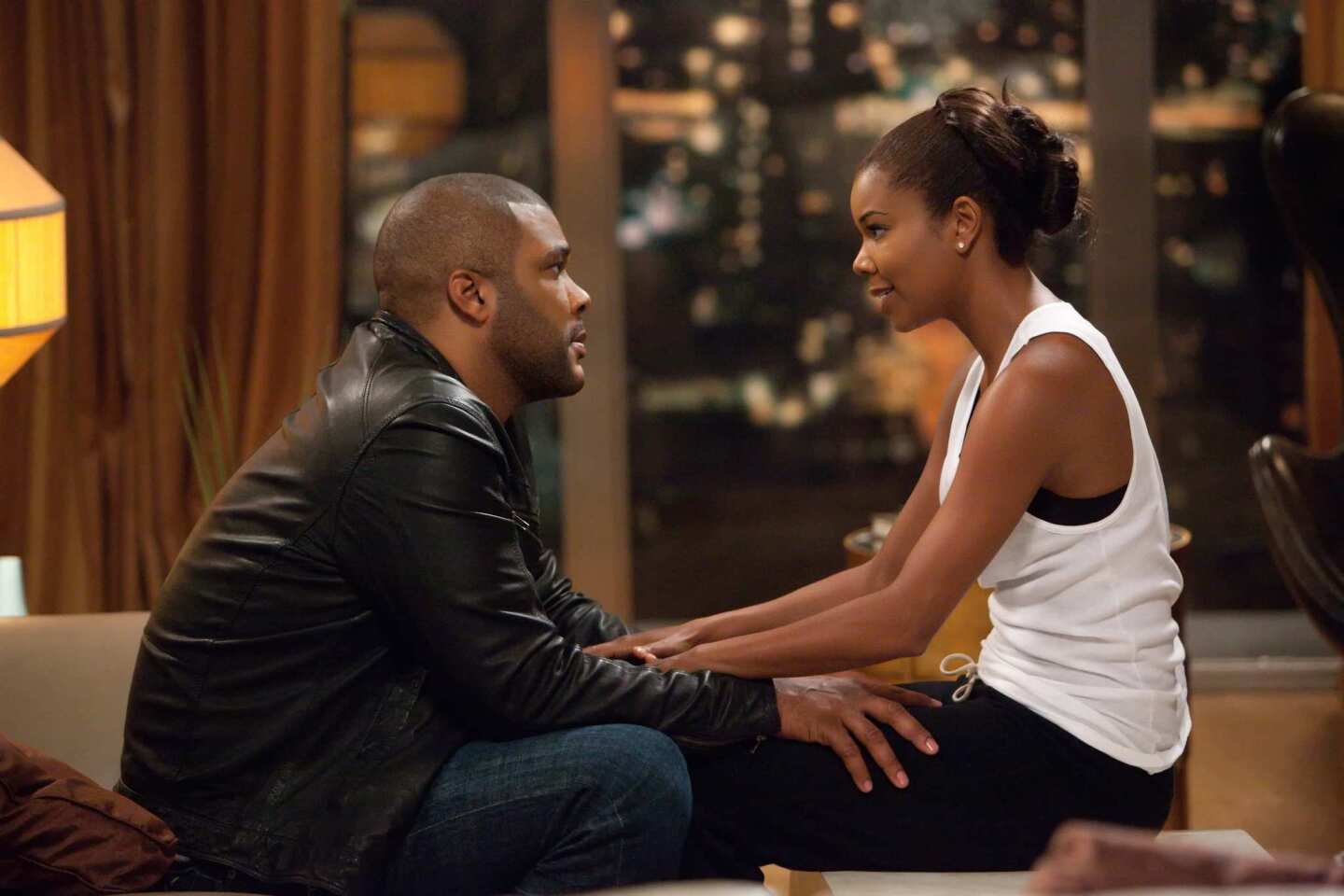 A successful businessman with a restless fiancee is jolted out of his routine after meeting a struggling single mother who works for the cleaning crew at his office building. With
Tyler Perry
,
Thandie Newton
, Brian White and Rebecca Romijn. Written and directed by Perry.
(Quantrell Colbert / Lionsgate)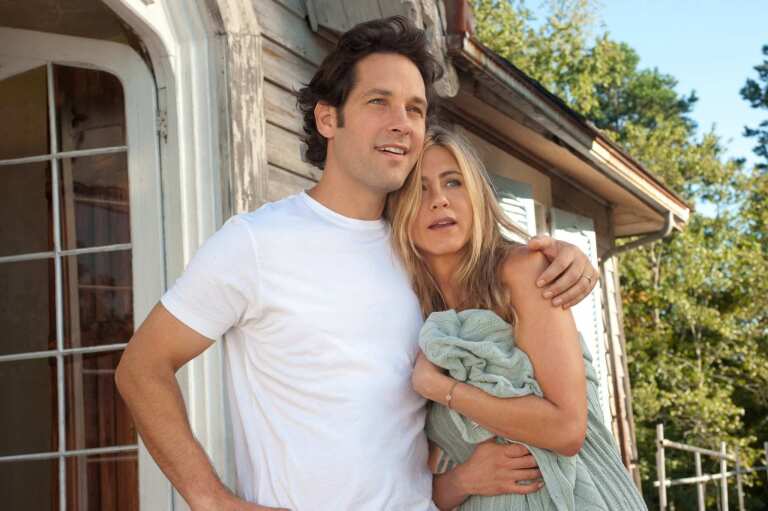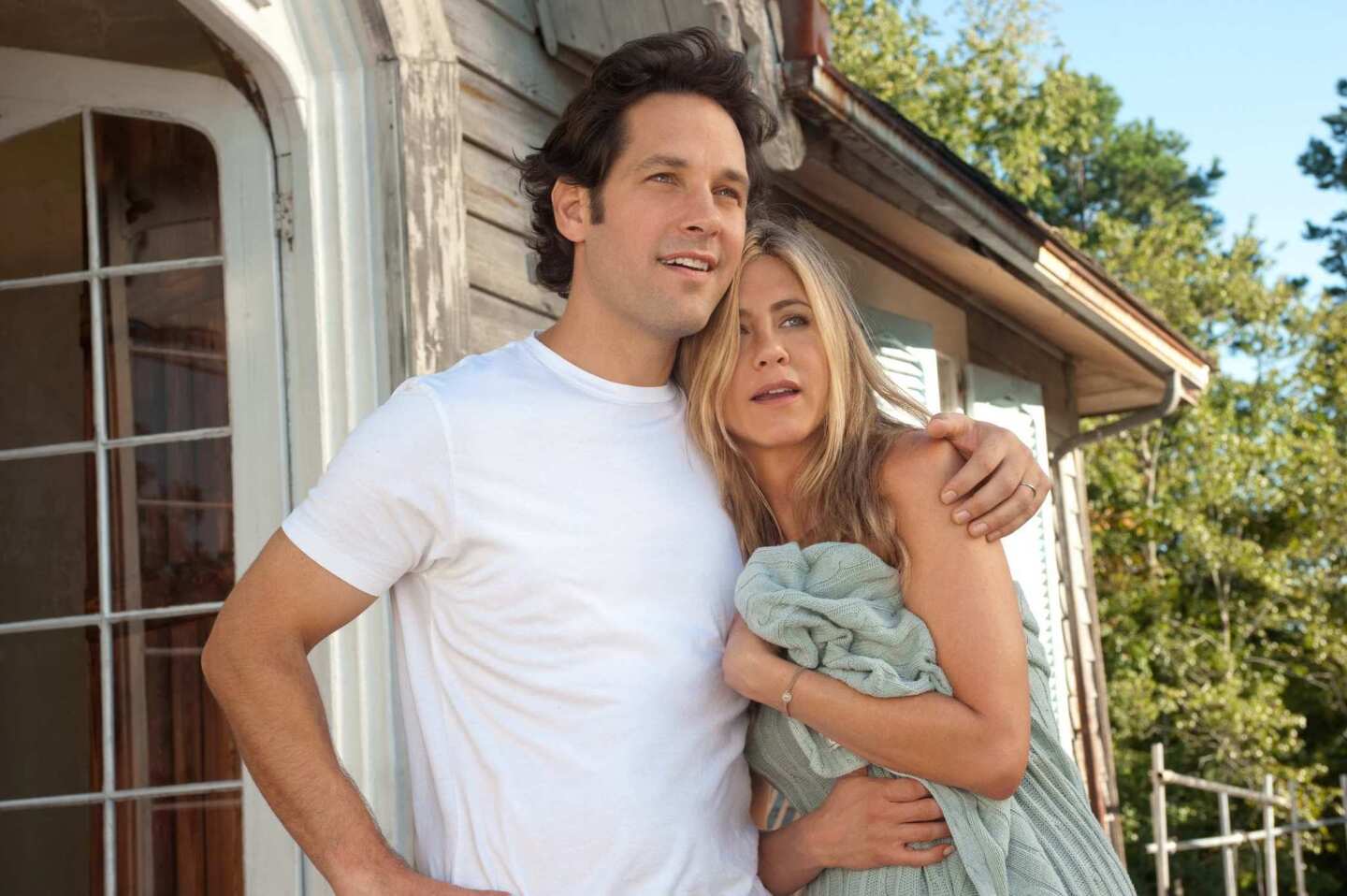 A stressed-out
Manhattan
couple leave the big city and stumble upon an unusual freewheeling community populated by colorful characters. With
Paul Rudd
,
Jennifer Aniston
, Justin Theroux and Malin Akerman. Directed by David Wain.
(Gemma LaMana / Universal Pictures)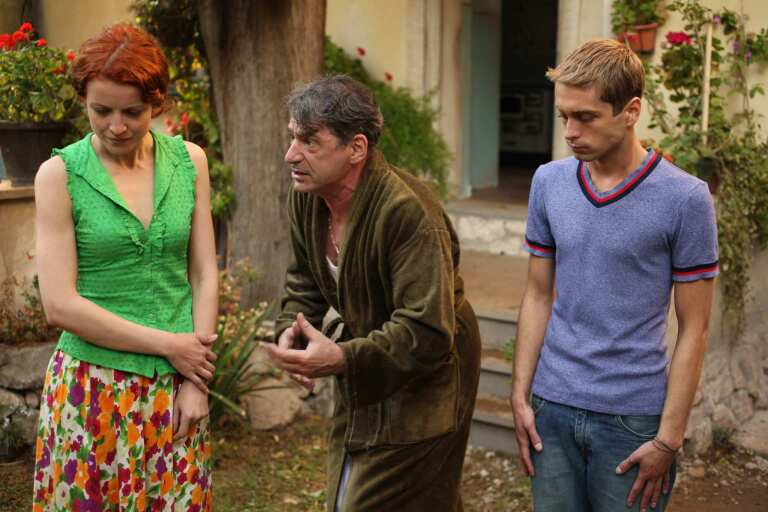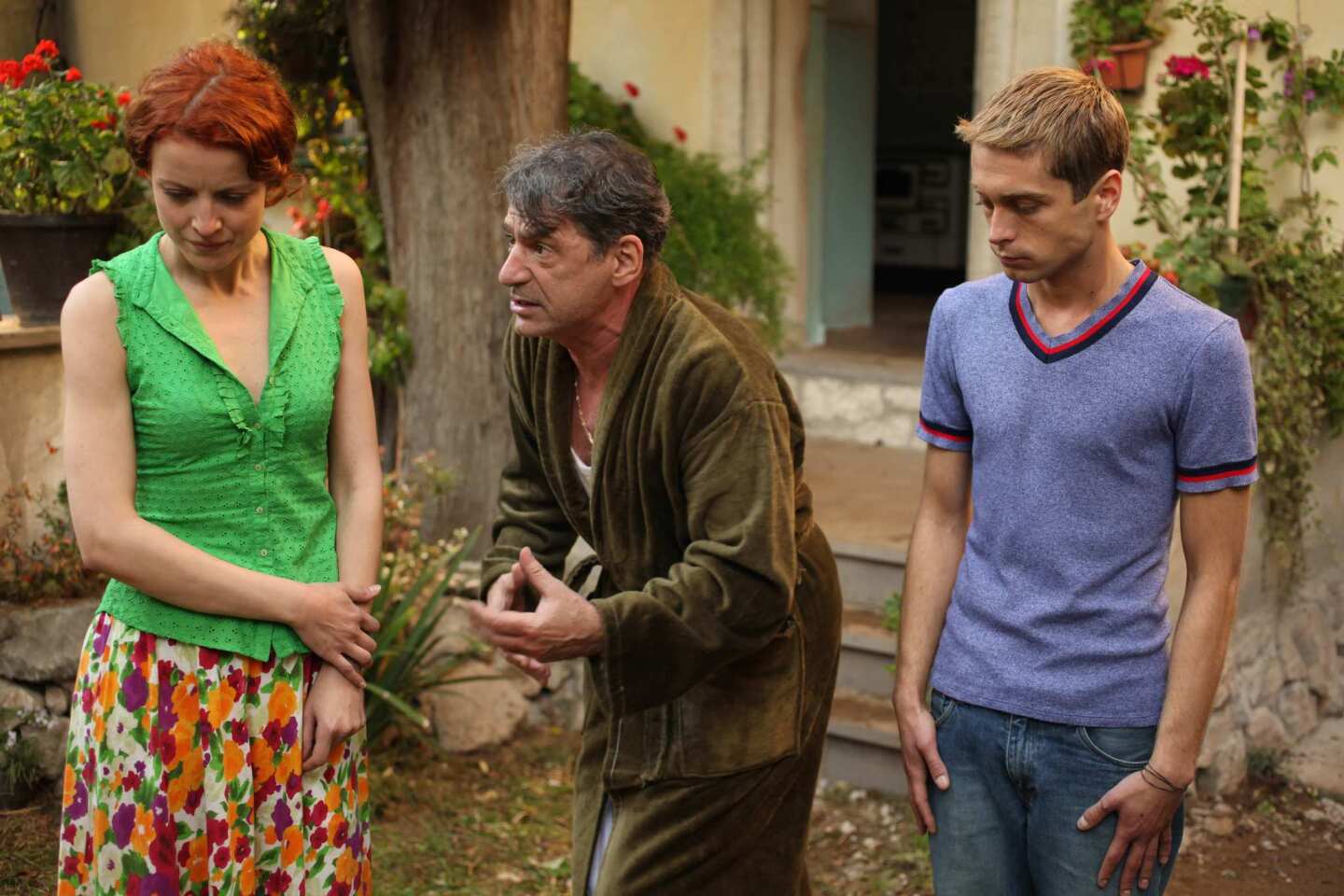 After the fall of the communist regime in
Bosnia
-Herzegovina in 1991, a man returns home from 20 years of exile in Germany but encounters personal tumult and a country on the edge of war. With Miki Manojlovic, Mira Furlan and Boris Ler. Written and directed by Danis Tanovic.
(Strand Releasing)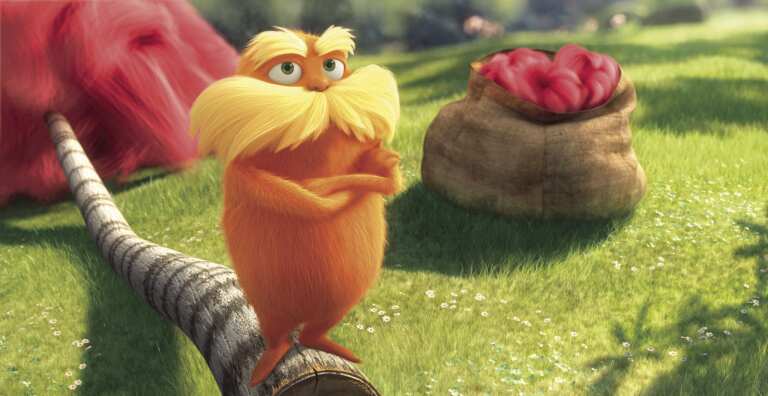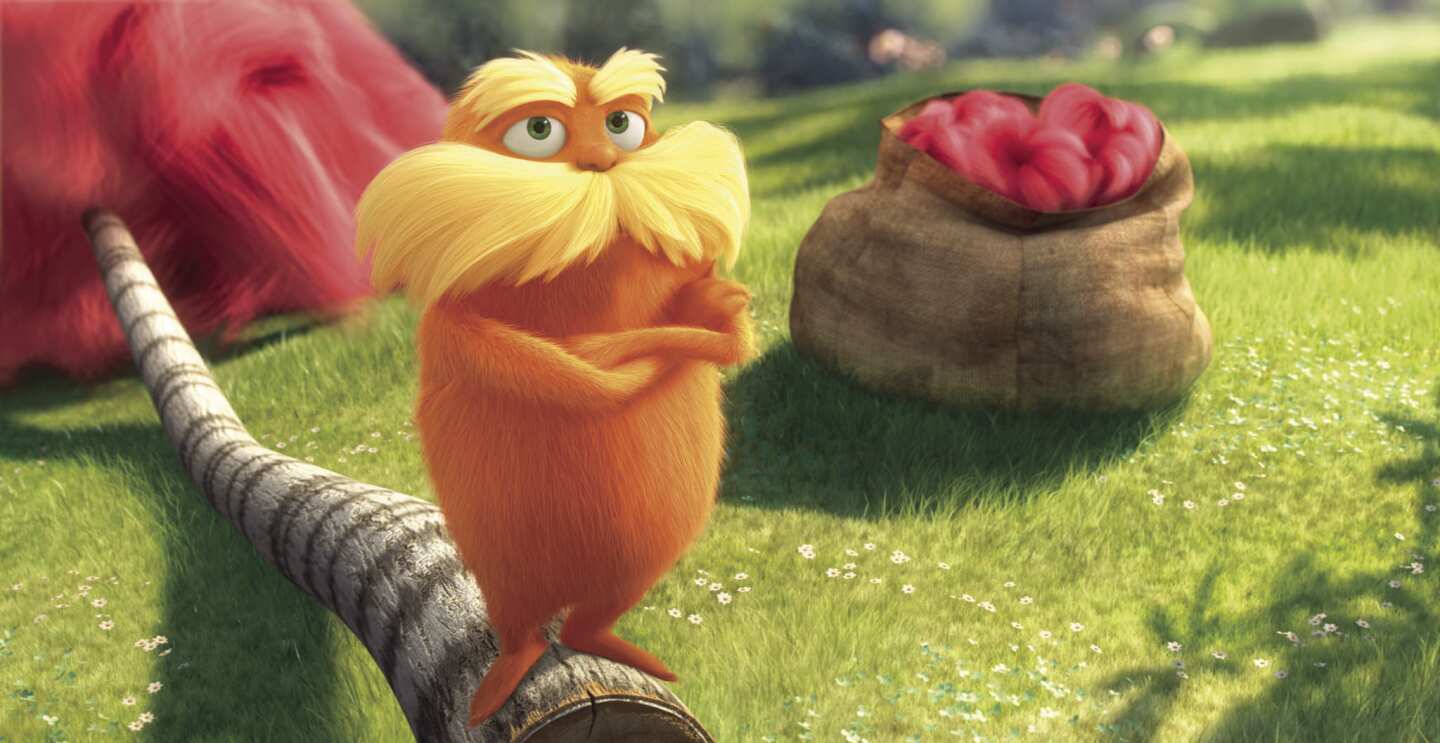 In this animated film, a 12-year-old boy searching for the key to winning over his dream girl must confront a mysterious grumpy creature who is protective of his homeland. With the voices of
Danny DeVito
, Ed Helms,
Zac Efron
and
Taylor Swift
. Directed by Chris Renaud.
(Universal Pictures and Illumination Entertainment)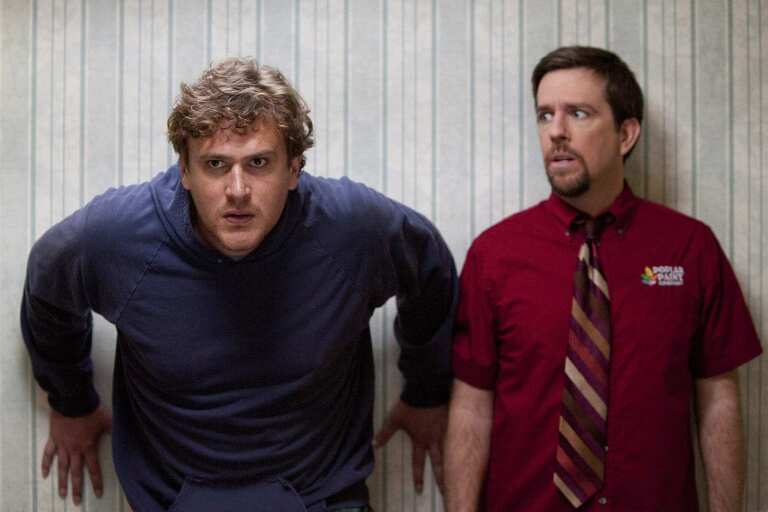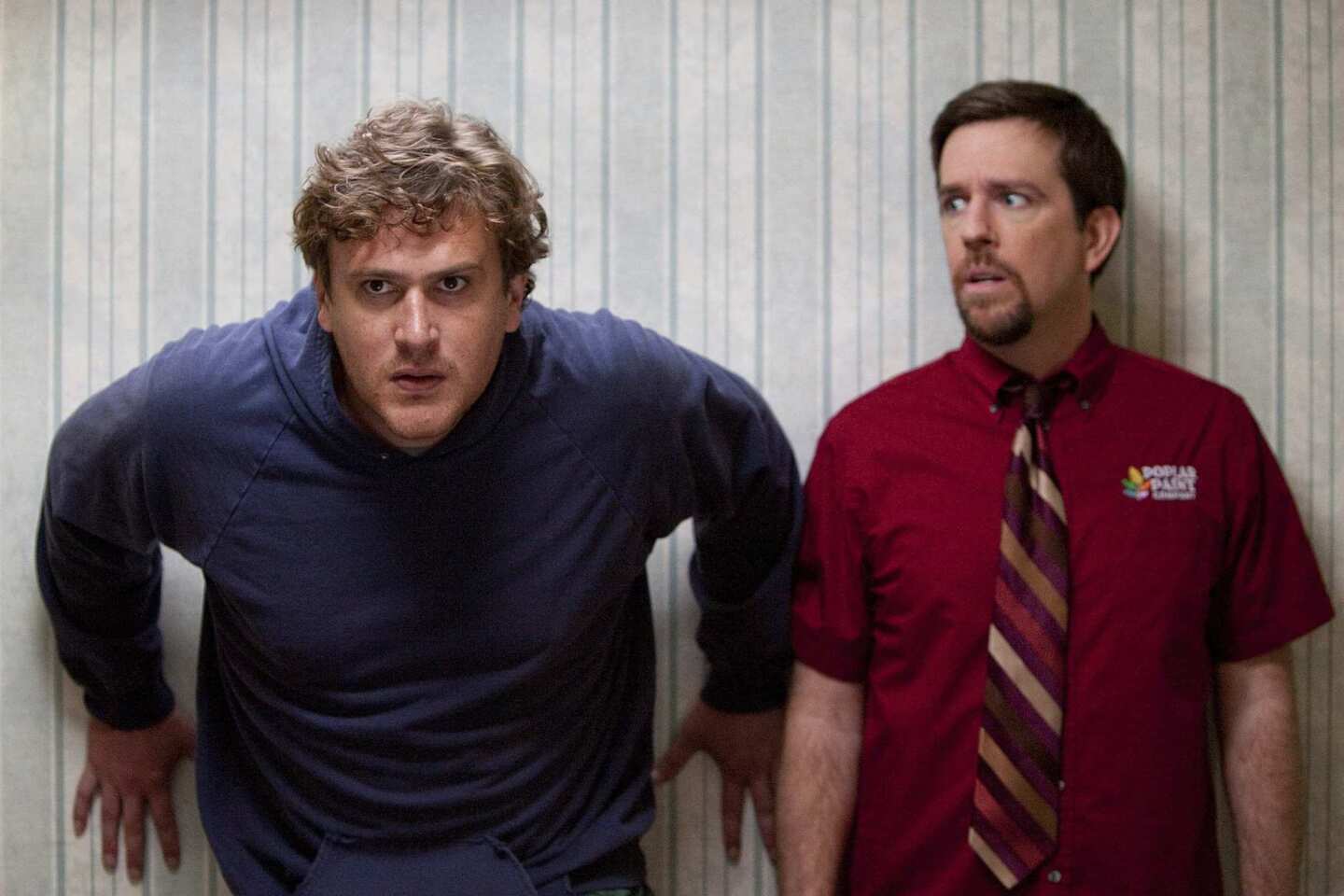 A 30-year-old man-child hunkered down in his mother's basement ventures out into the real world on an errand, where he winds up on an adventure with his brother. With
Jason Segel
, Ed Helms,
Susan Sarandon
and
Judy Greer
. Written and directed by Mark Duplass and Jay Duplass.
(Hilary Bronwyn Gayle / Paramount)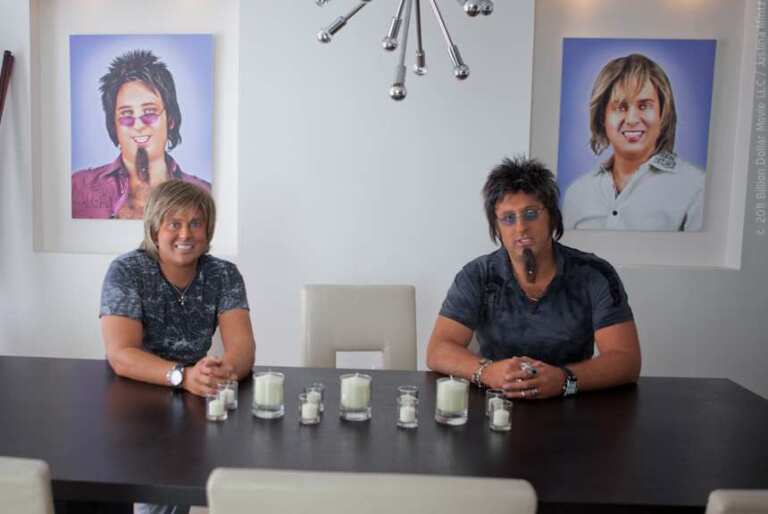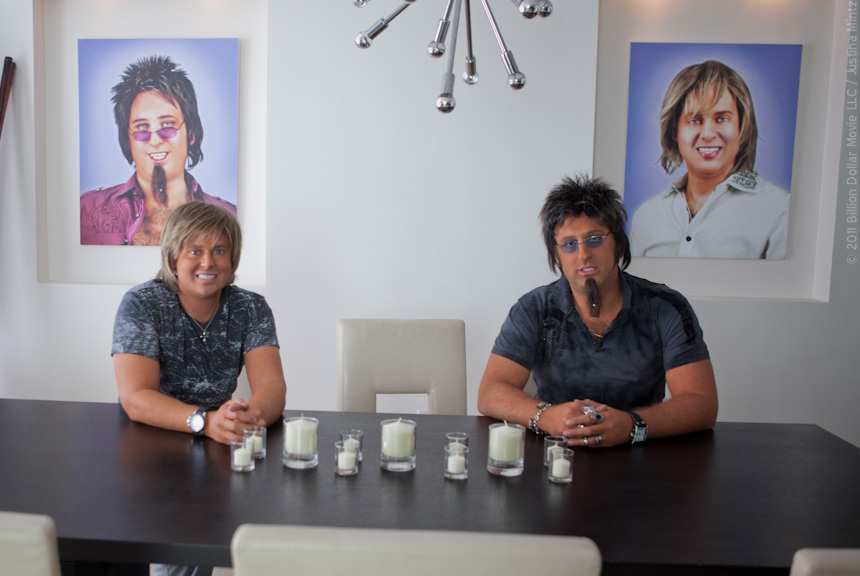 A comedy duo blow the billion dollars they've been given by a sinister corporation to make a movie, then skip town and try to find a way to pay the money back. With Tim Heidecker, Eric Wareheim,
Will Ferrell
and John C. Reilly. Directed by Heidecker and Wareheim.
(Magnolia Pictures)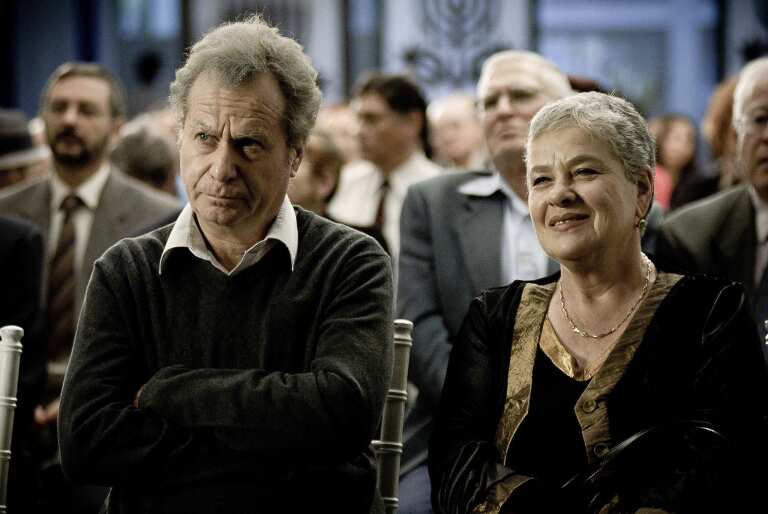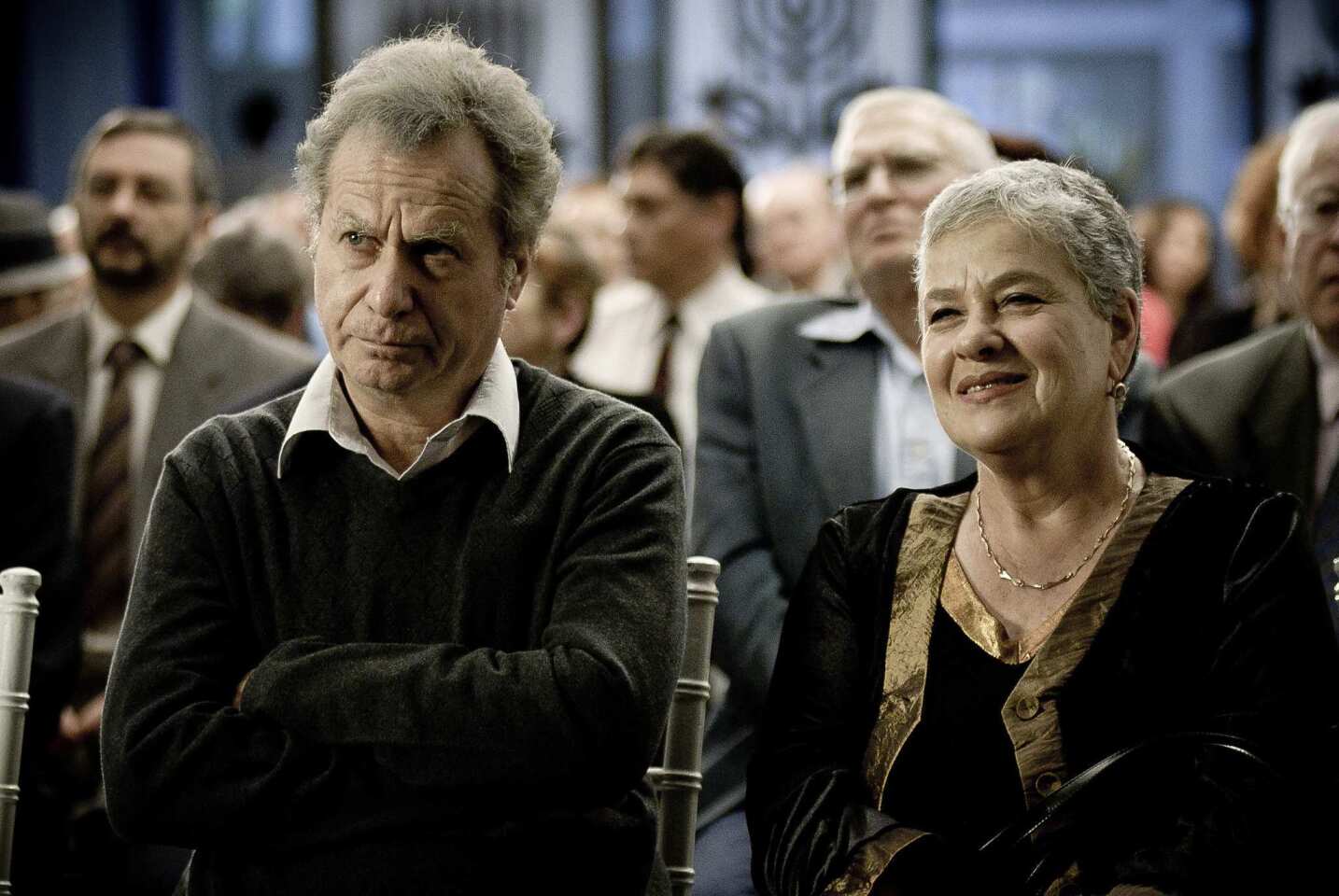 A father and son, both eccentric professors of Talmudic studies, are torn by their personal relationship and their professional rivalry. With Shlomo Bar Aba, Lior Ashkenazi and Alisa Rosen. Written and directed by Joseph Cedar. In Hebrew with English subtitles.
(Ren Mendelson / Sony Pictures Classics)
A former military captain is mysteriously transported to Mars, where he reluctantly becomes involved in an epic conflict among the planet's inhabitants. With Taylor Kitsch, Lynn Collins, Samantha Morton and Mark Strong. Directed by Andrew Stanton.
(Disney)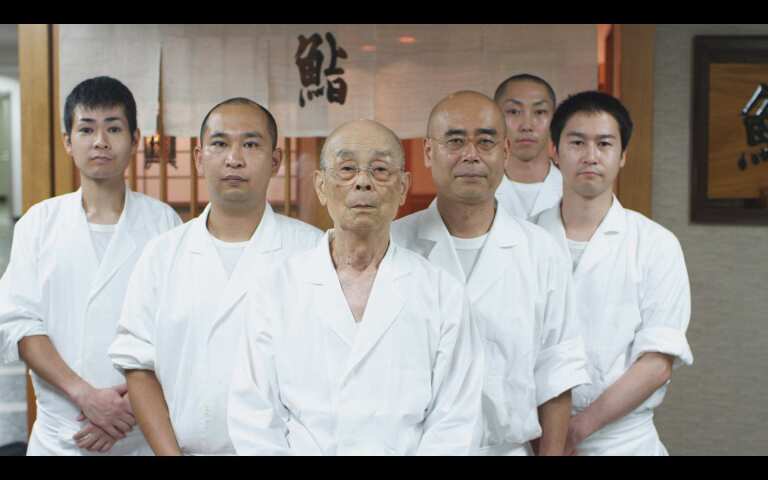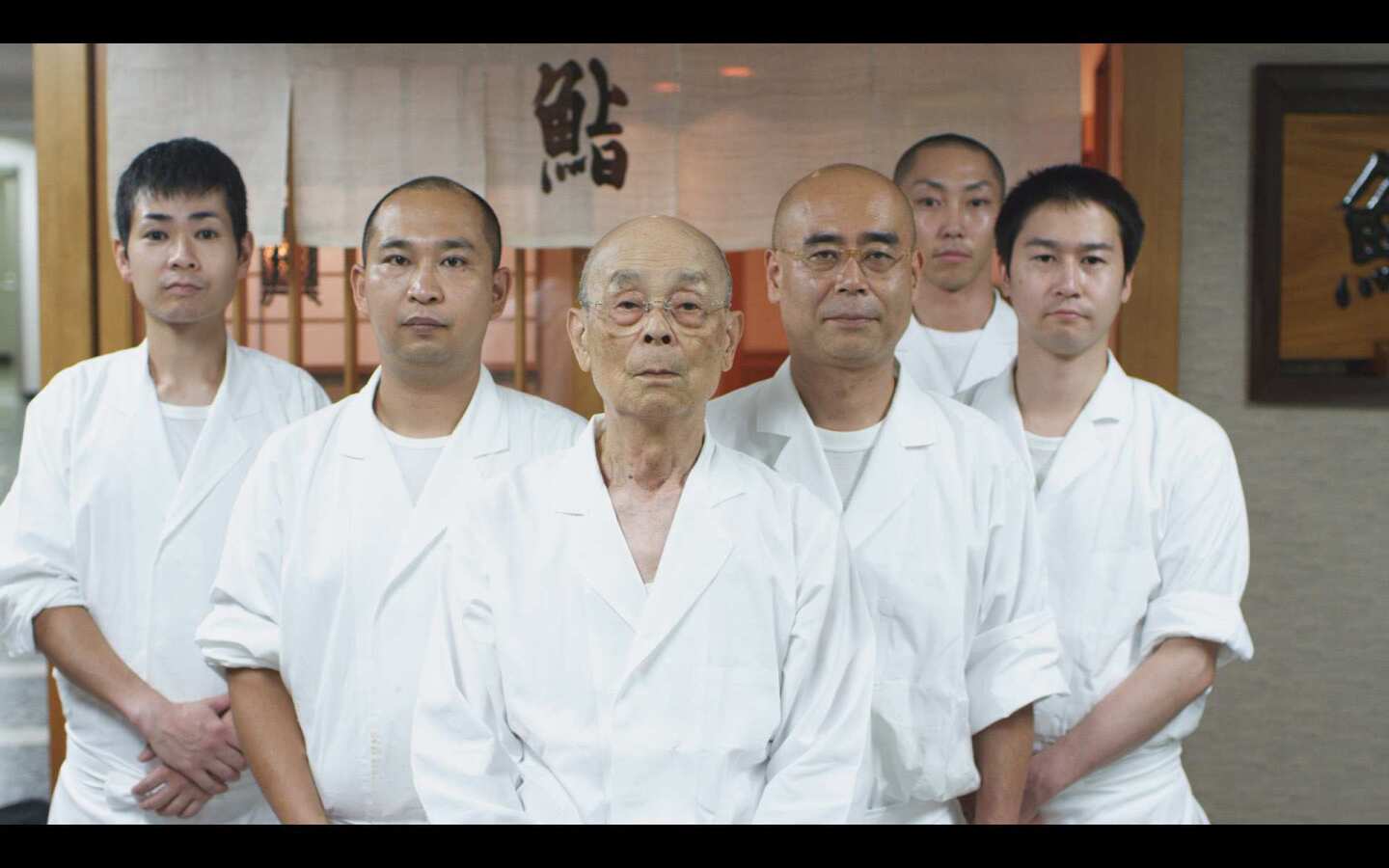 A
documentary
portrait of 85-year-old Jiro Ono, considered by some to be the world's greatest sushi chef. Directed by David Gelb. In Japanese with English subtitles.
(Magnolia Pictures)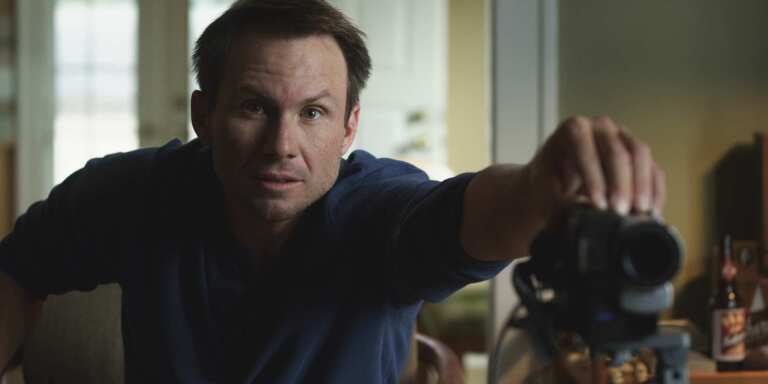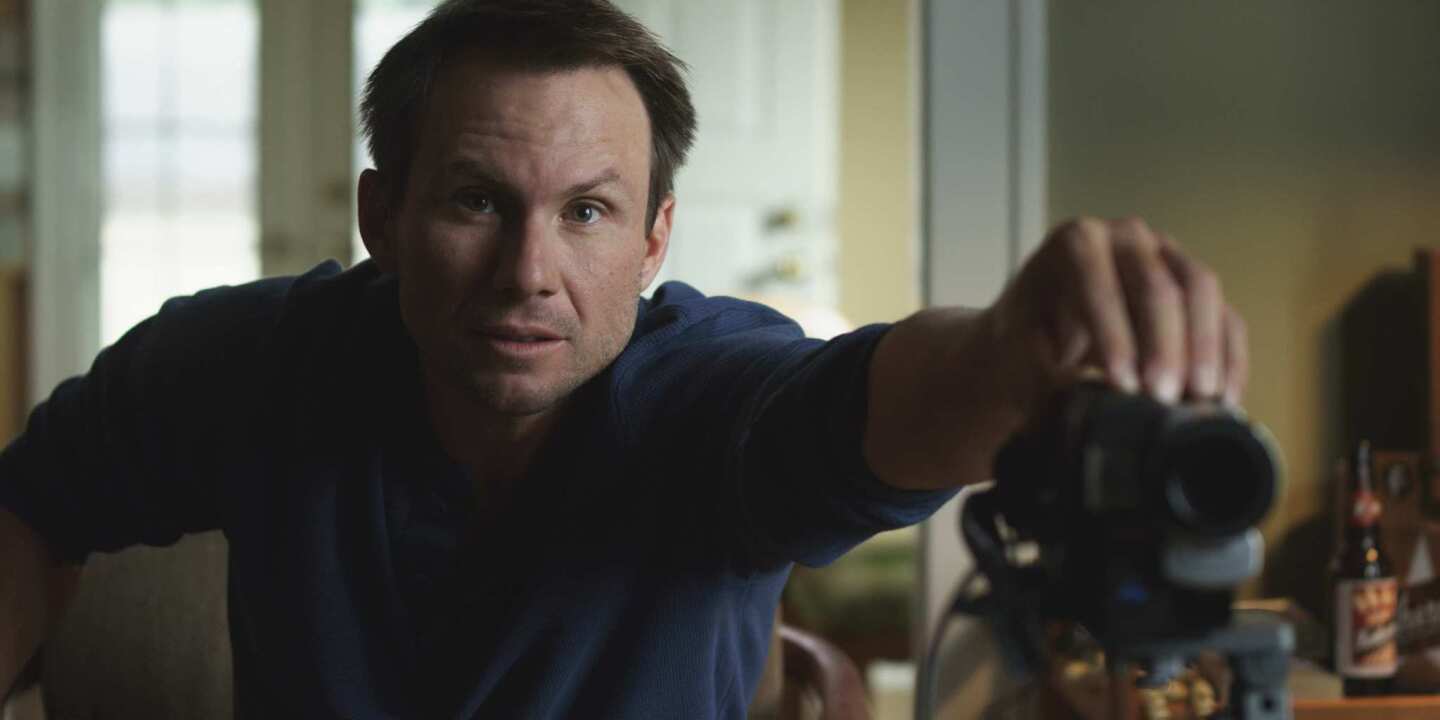 A group of high-school students digging into their town's infamous past unwittingly awakens an evil spirit. With
Christian Slater
(pictured), Ambyr Childers, Toby Hemingway and Jonathan Keltz. Written and directed by Michael A. Nickles.
(Magnolia Pictures)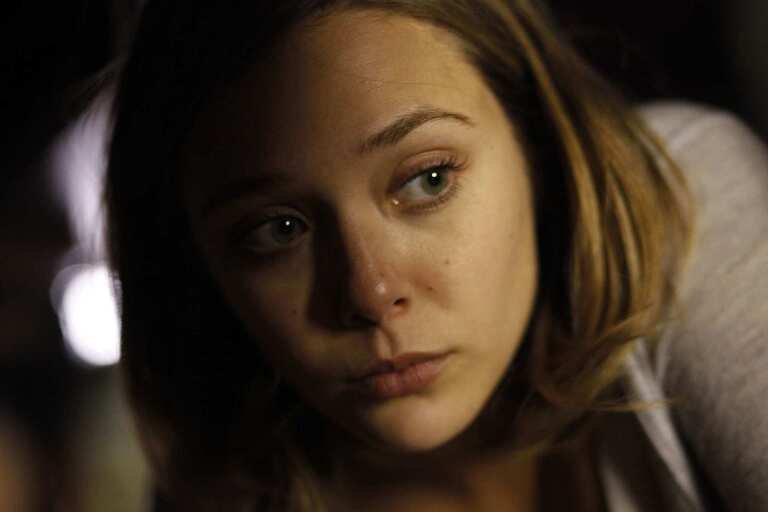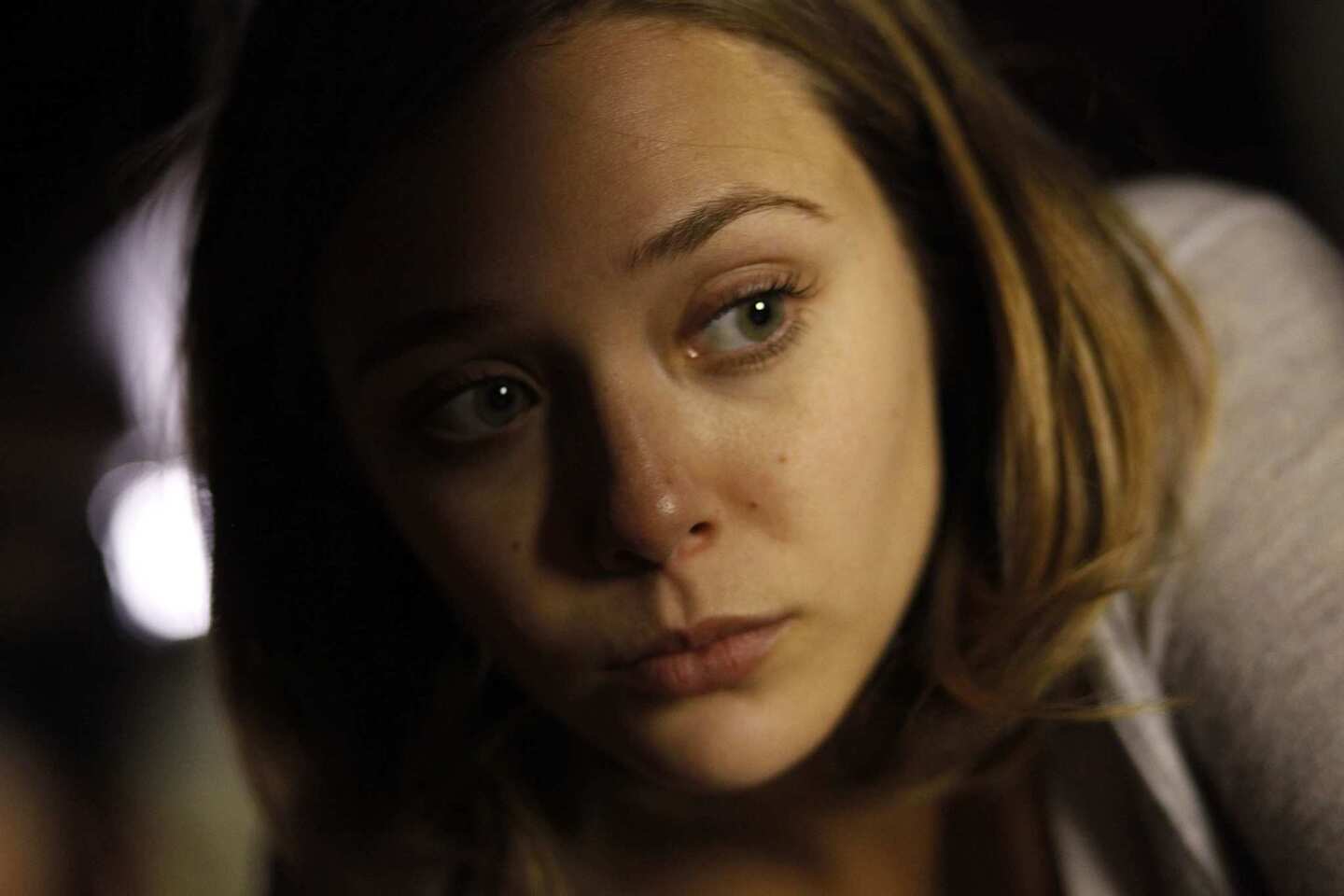 A young woman panics and tries to escape after she finds herself locked inside her family's secluded lake house. With Elizabeth Olsen (pictured), Adam Trese and Eric Sheffer Stevens. Directed by Laura Lau and Chris Kentis.
(Will Hart / Open Road Films)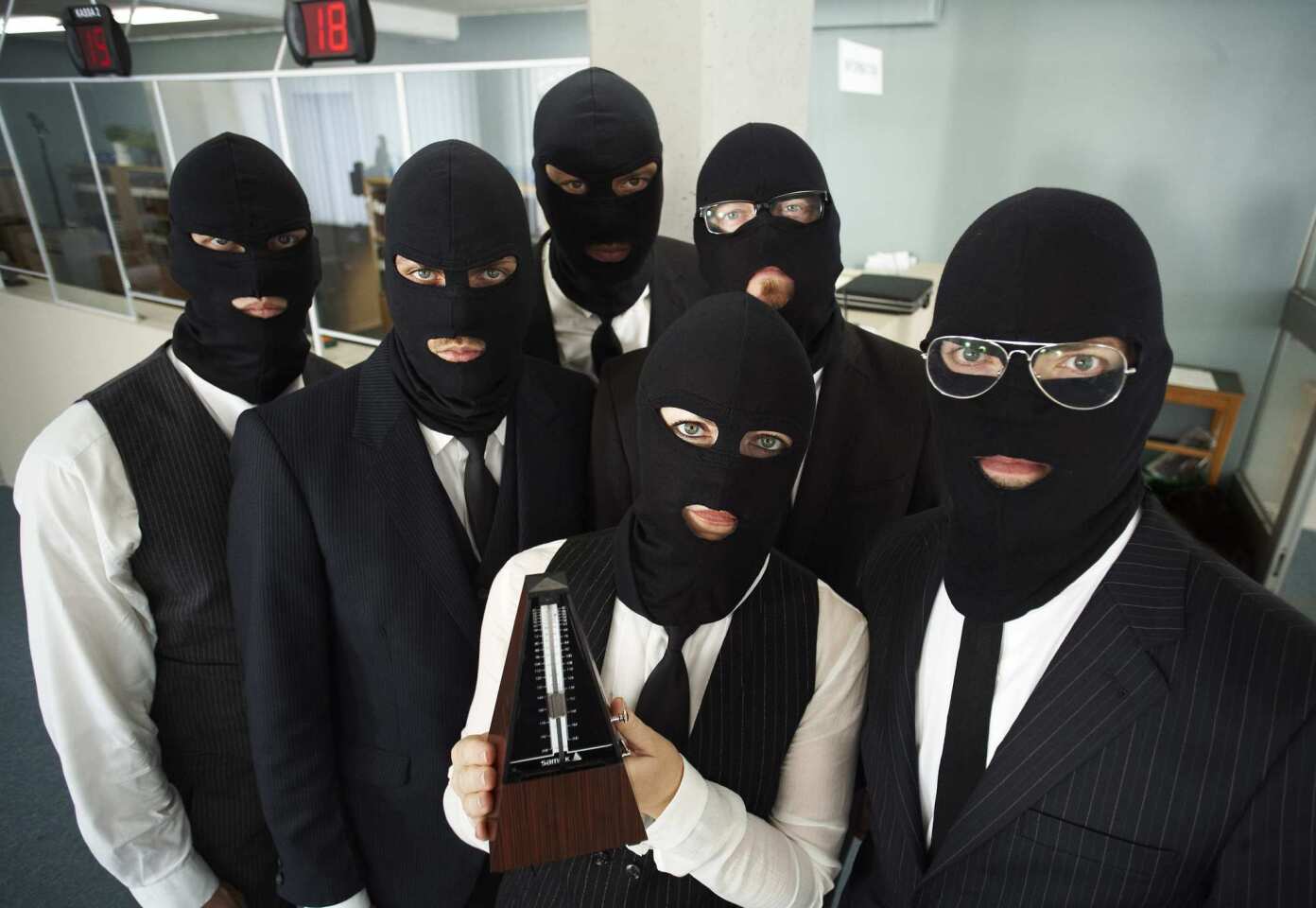 A police officer who hates music tries to catch a band of anarchic musicians staging renegade performances across the city. With Bengt Nilsson, Sanna Persson Halapi, Magnus Borjeson and Johannes Bjork. Directed by Ola Simonsson and Johannes Stjarne Nilsson. In Swedish with English subtitles.
(Magnolia Pictures)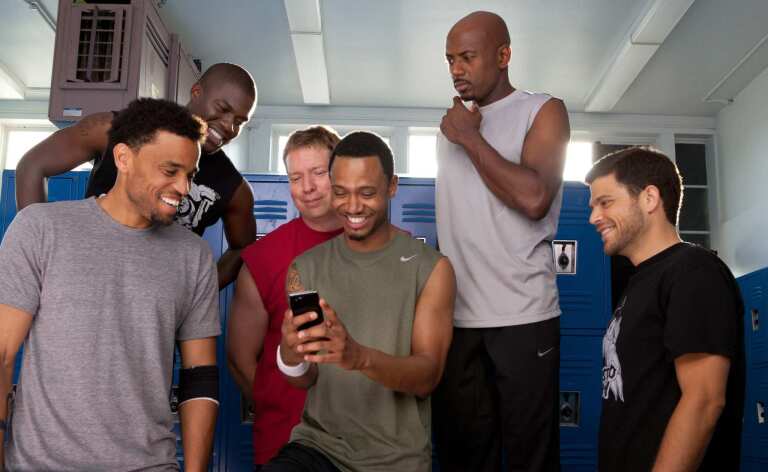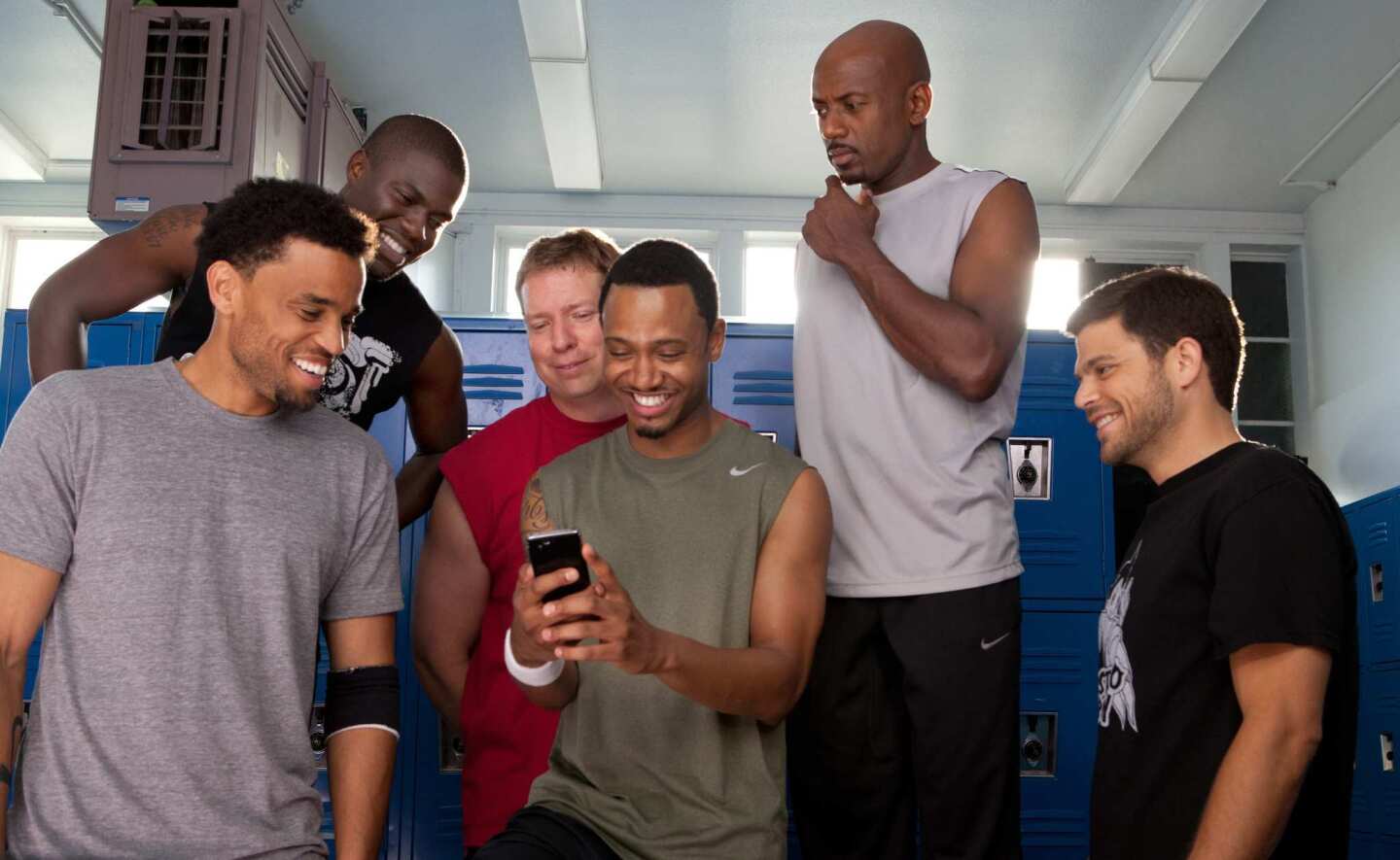 Four men have their love lives shaken up when the women they are pursuing read a relationship-advice book and take its lessons to heart. With Michael Ealy, Jerry Ferrara, Meagan Good and Regina Hall. Directed by Tim Story.
(Alan Markfield / Sony Pictures)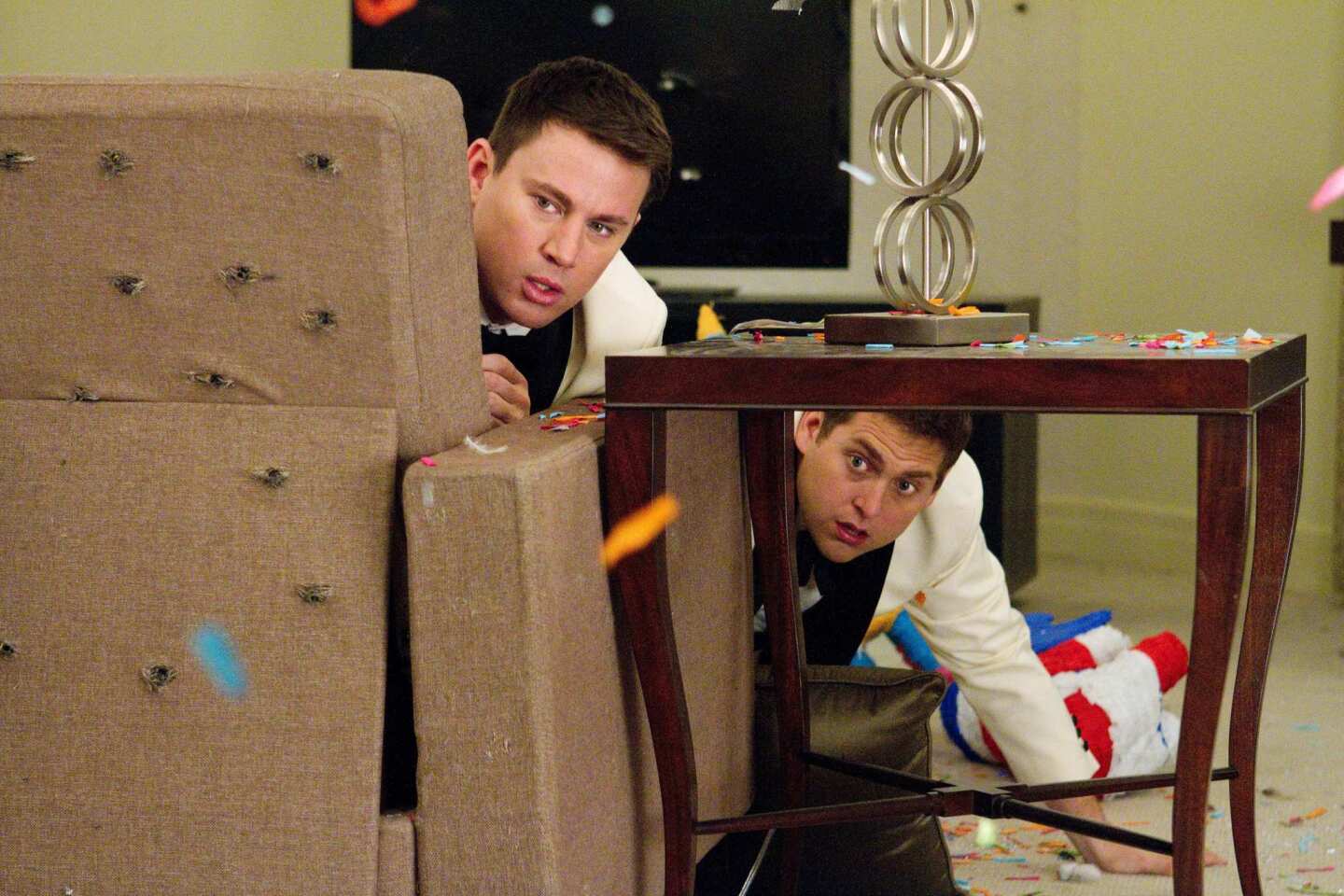 Two young police officers and ex-classmates go undercover at a local high school to investigate a drug ring. With Channing Tatum (left), Jonah Hill (right),
, Brie Larson and Dave Franco. Directed by Phil Lord and Christopher Miller.
(Scott Garfield / Columbia Pictures)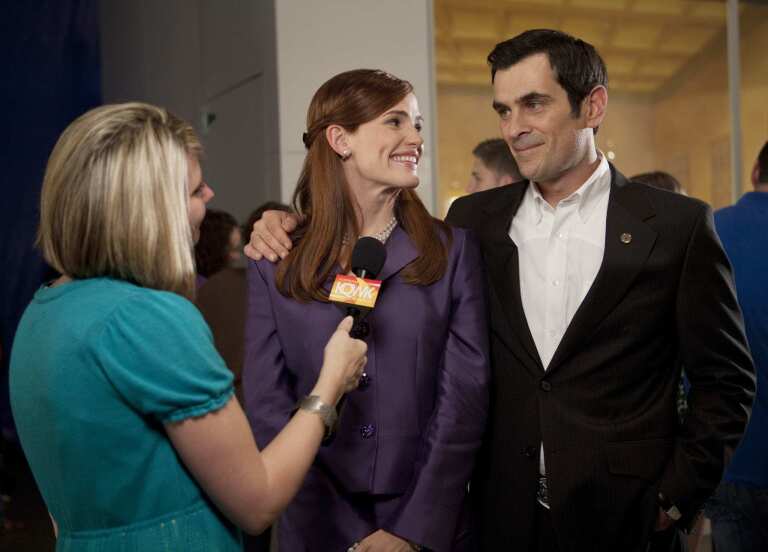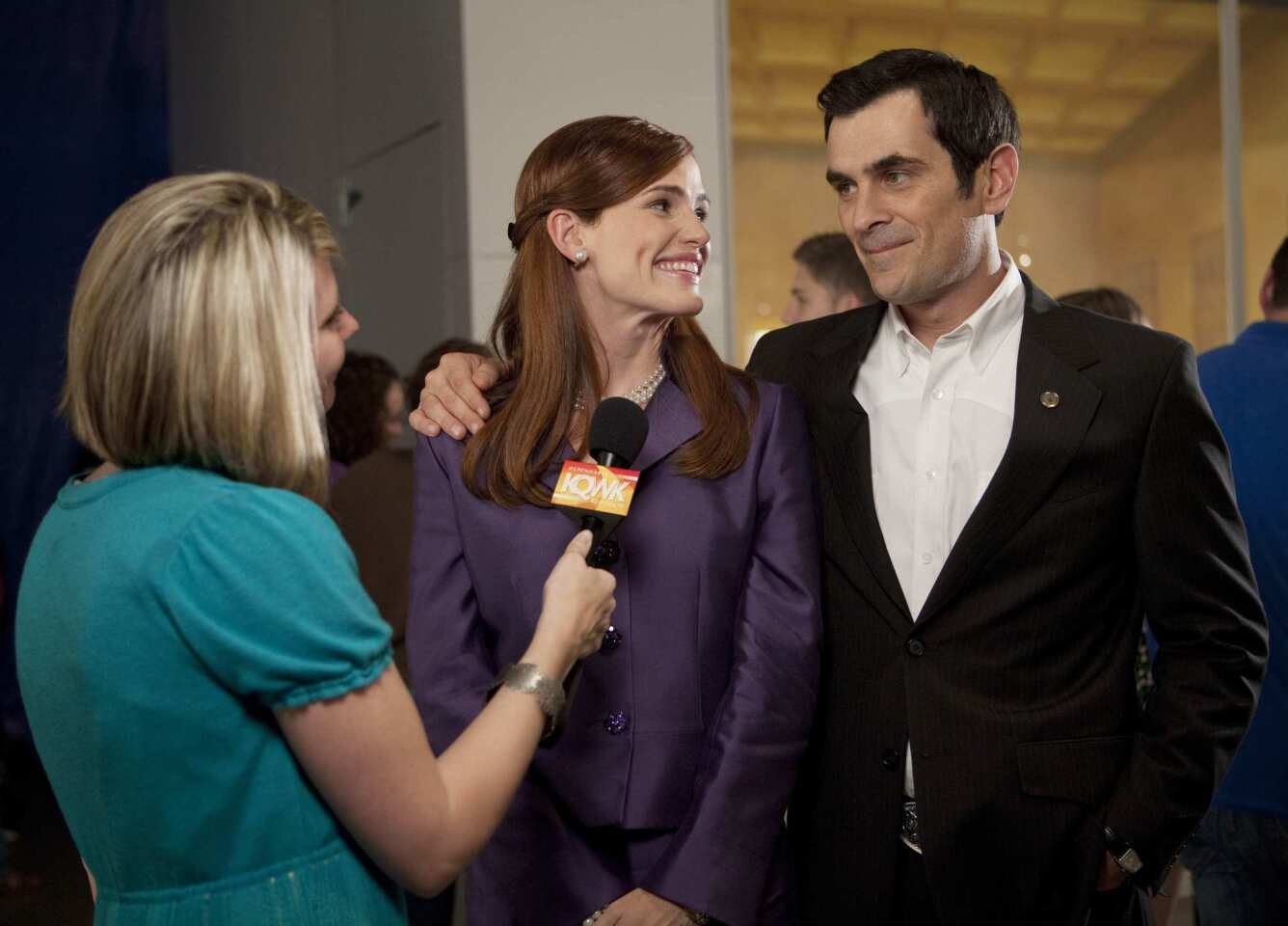 After her husband, a long-reigning butter-carving champion, is pressured into retiring from competition, a woman steps forward to try to follow in his footsteps. With Olivia Wilde, Ashley Greene,
Hugh Jackman
,
Jennifer Garner
(center) and Ty Burrell (right). Directed by Jim Field Smith.
(Steve Dietl / The Weinstein Co.)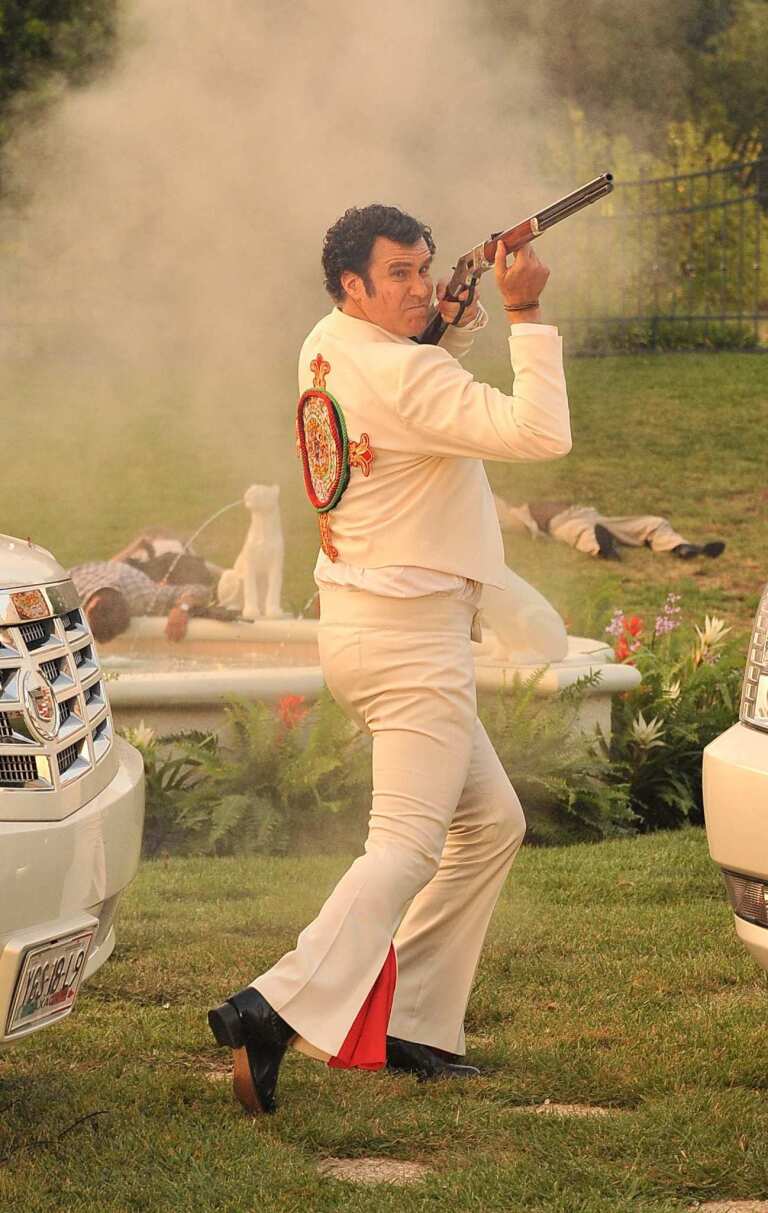 In Mexico, a rancher's younger brother shows up at the family farm with a new fiancee and promises of financial success, but soon all parties are embroiled in a feud with a feared drug lord. With Will Ferrell, Gael Garcia Bernal, Diego Luna and Genesis Rodriguez. Directed by Matt Piedmont. In Spanish with English subtitles.
(John Estes / Pantelion Films)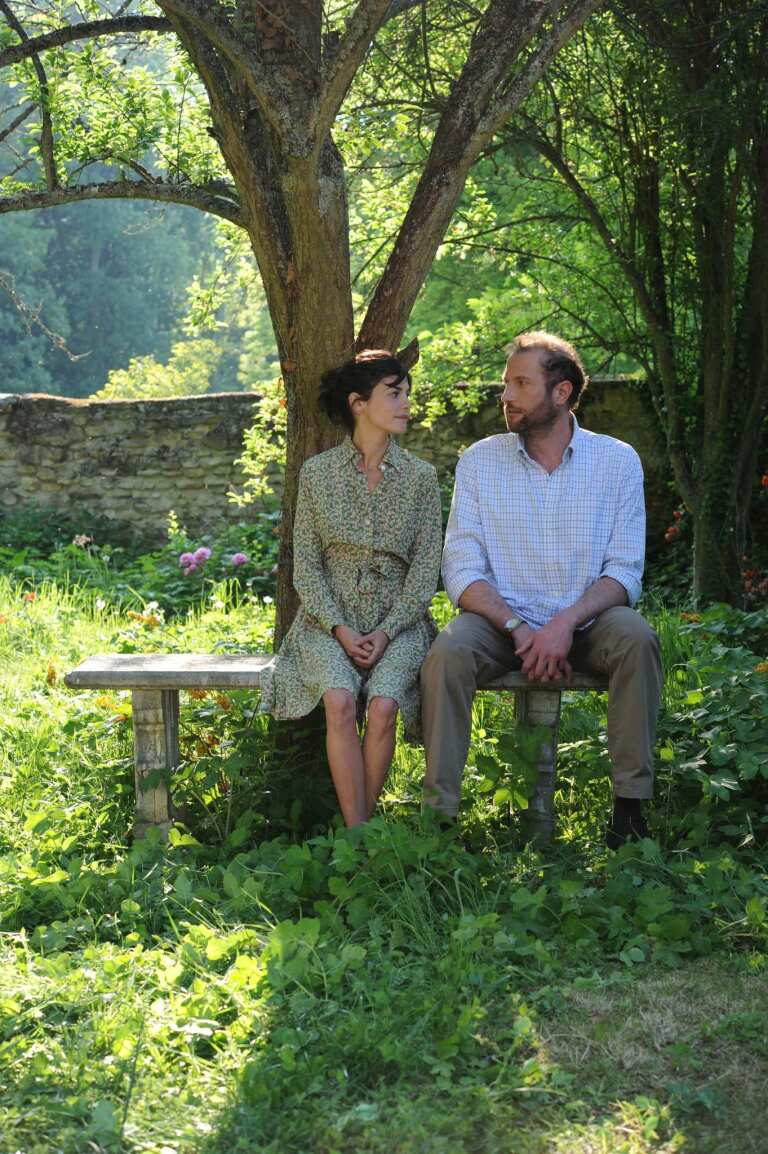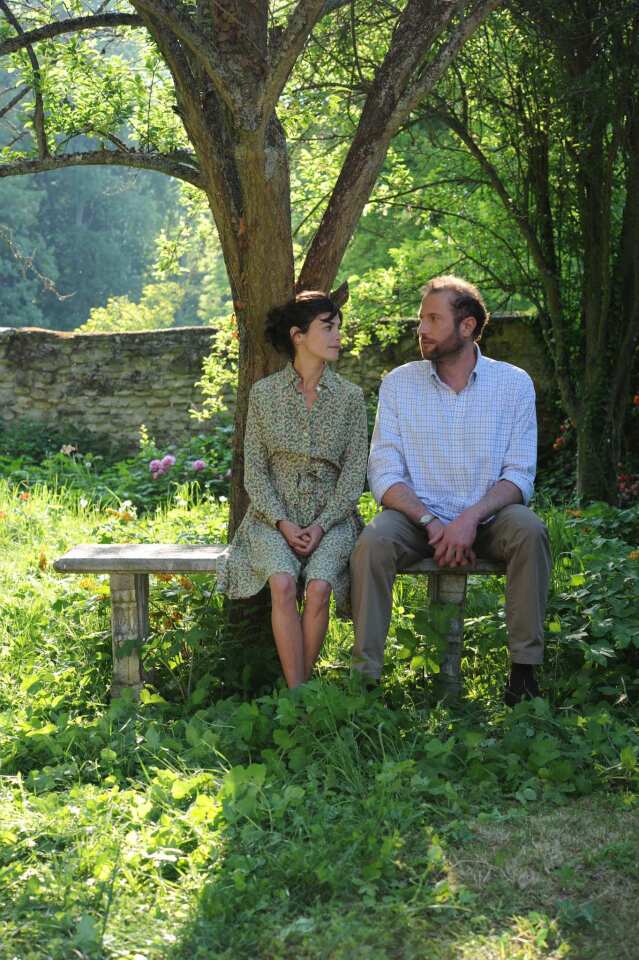 A French office worker still mourning the accidental death of her husband three years earlier is courted by a Swedish colleague. With Audrey Tatou and Francois Damiens. Directed by David Foenkinos. In French with English subtitles.
(Cohen Media Group)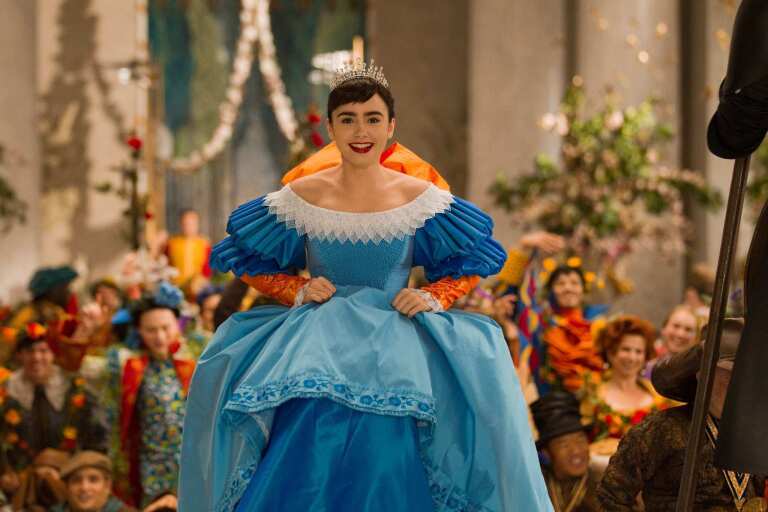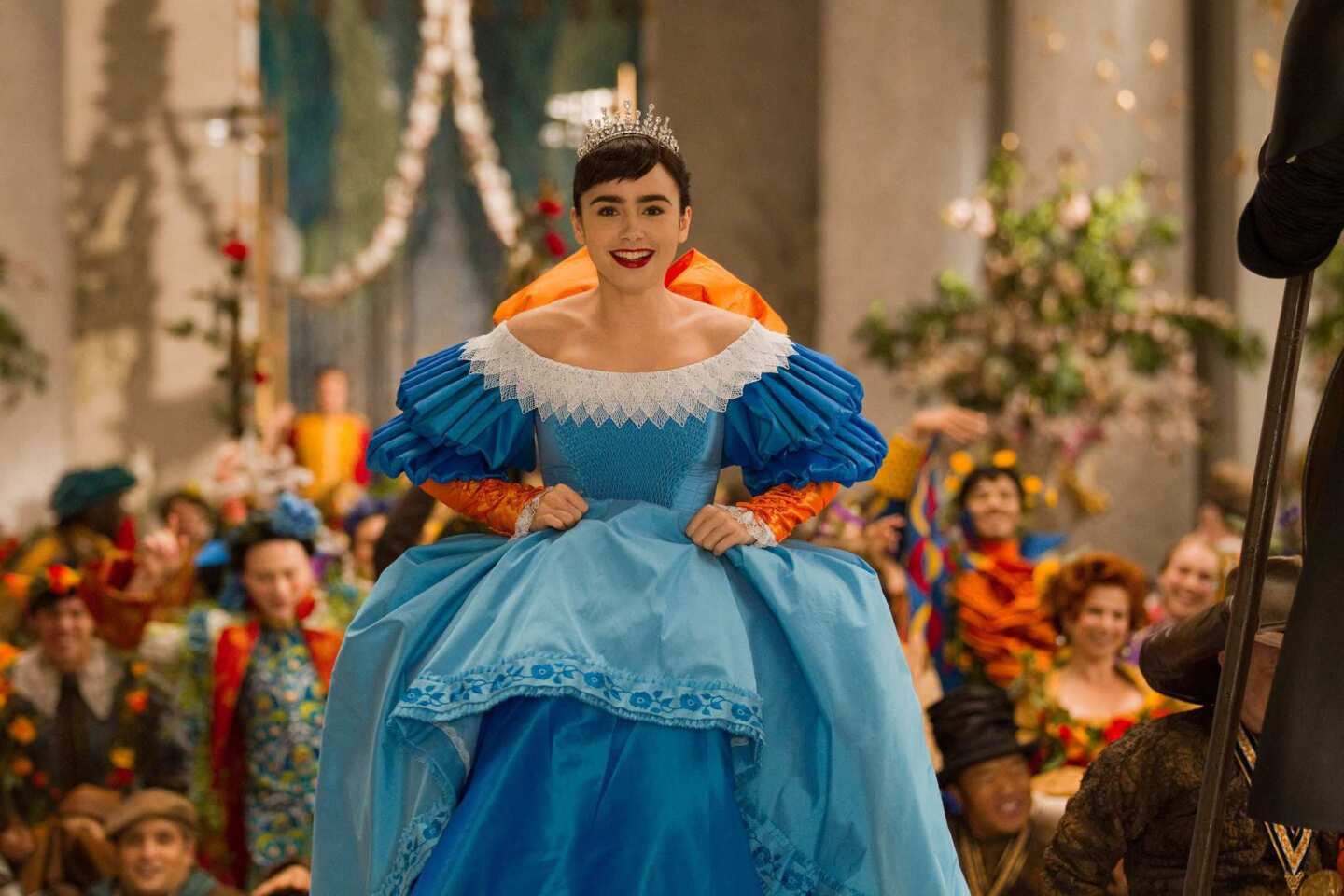 An exiled princess enlists the help of seven diminutive bandits to take back her usurped throne from an evil queen in this retelling of the
Snow White
fairy tale. With
Julia Roberts
, Lily Collins (pictured), Armie Hammer and
Sean Bean
. Directed by Tarsem Singh.
(Jan Thijs)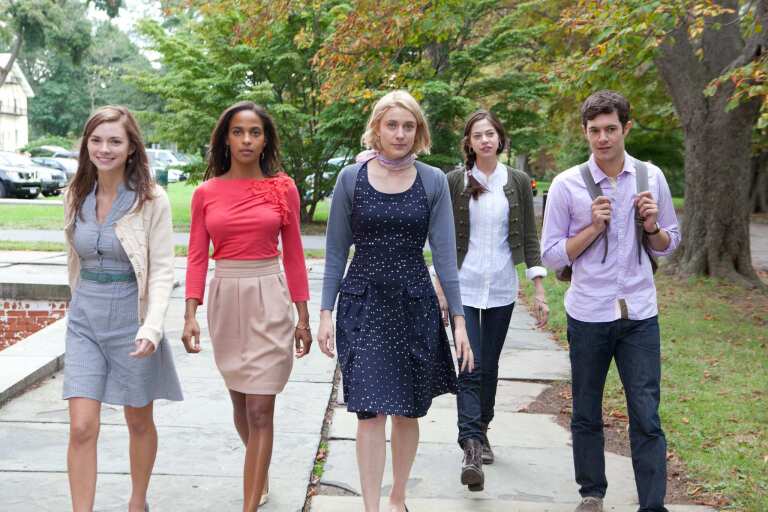 Three do-gooder young women at an East Coast college welcome a transfer student into their group while trying to reform their school's boorish male population. With Greta Gerwig,
Adam Brody
, Analeigh Tipton and Megalyn Echikunwoke. Written and directed by Whit Stillman.
(Kerry Brown / Sony Pictures Classics)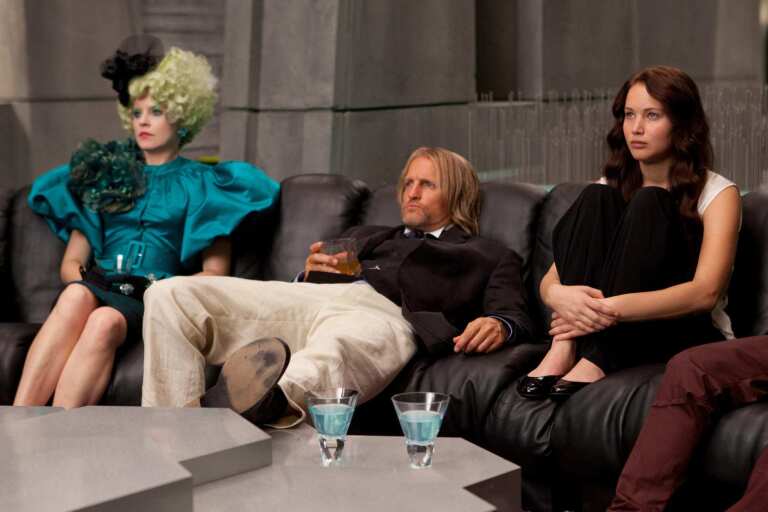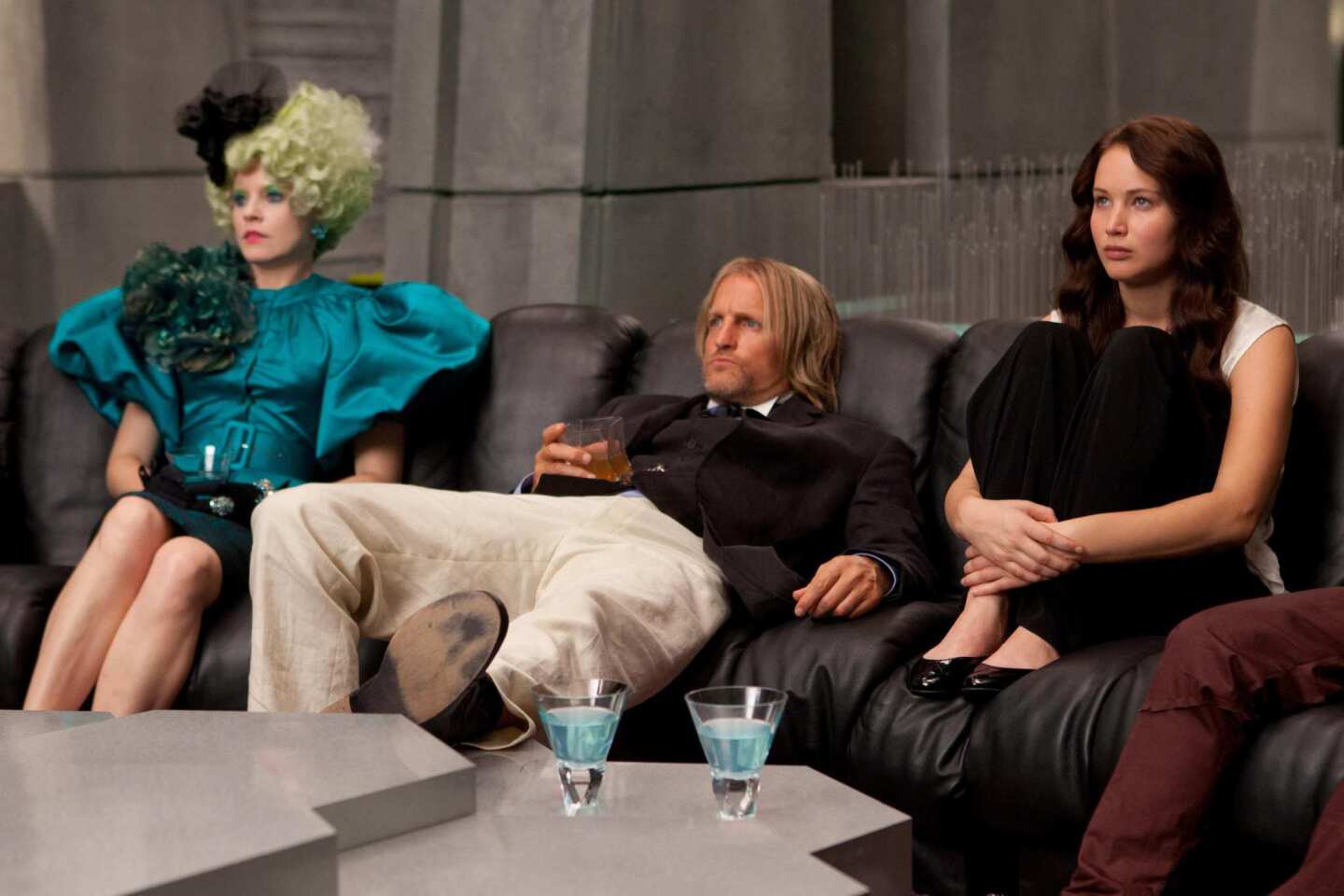 In the post-apocalyptic ruins of North America, a teenage girl competes in a nationally televised battle to the death against 23 of her peers. With Jennifer Lawrence (right), Josh Hutcherson, Liam Hemsworth, Elizabeth Banks (left) and Woody Harrelson (center). Directed by
Gary Ross
.
(Murray Close / Lionsgate)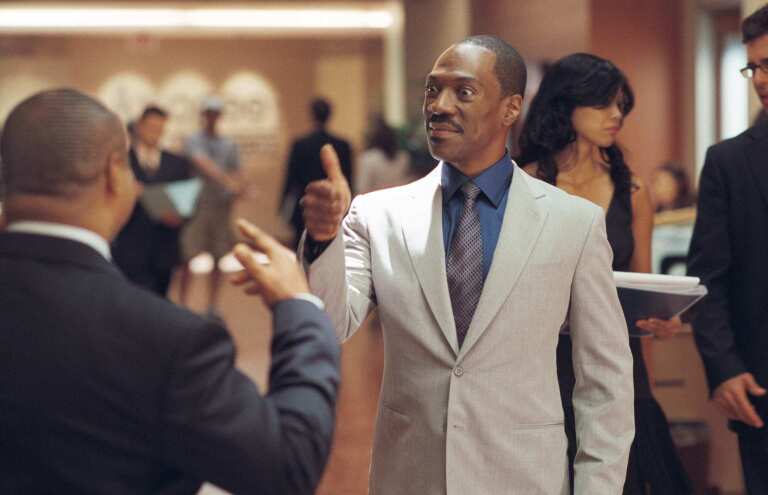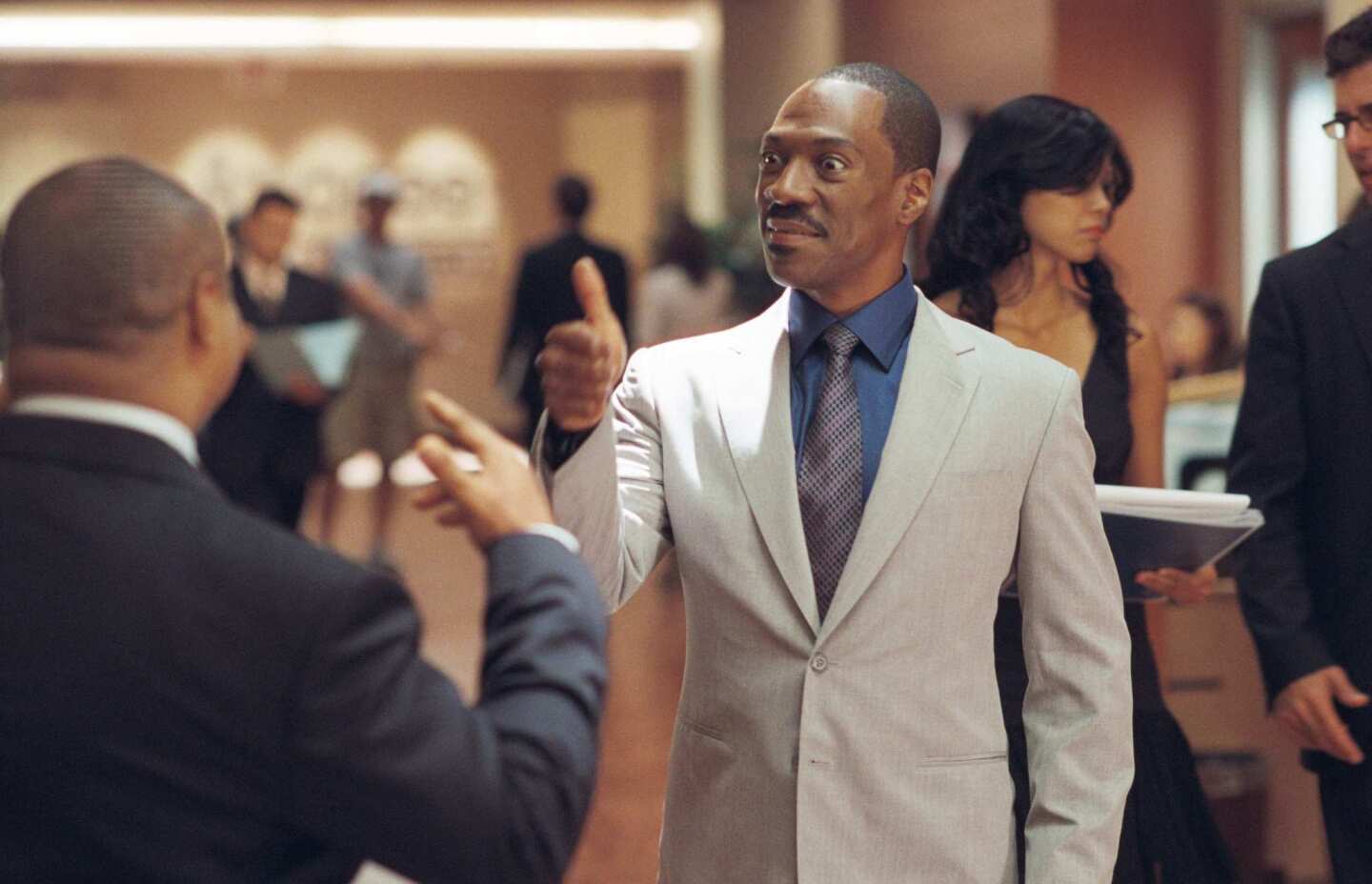 A long-shelved comedy about a huckster Hollywood type who is cursed to die after he speaks a thousand more words. With Eddie Murphy. Directed by Brian Robbins.
(Bruce McBroom / DreamWorks Pictures)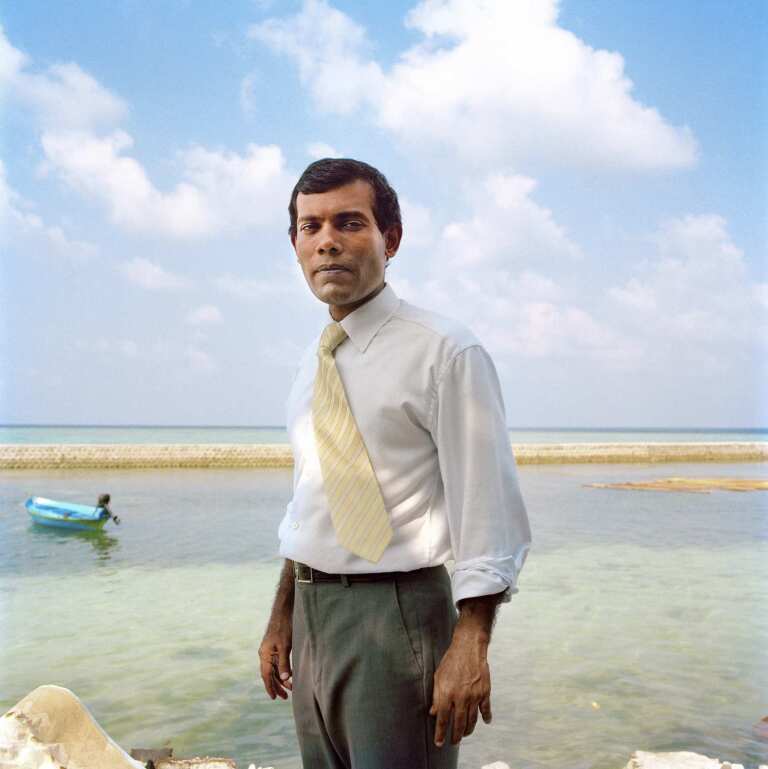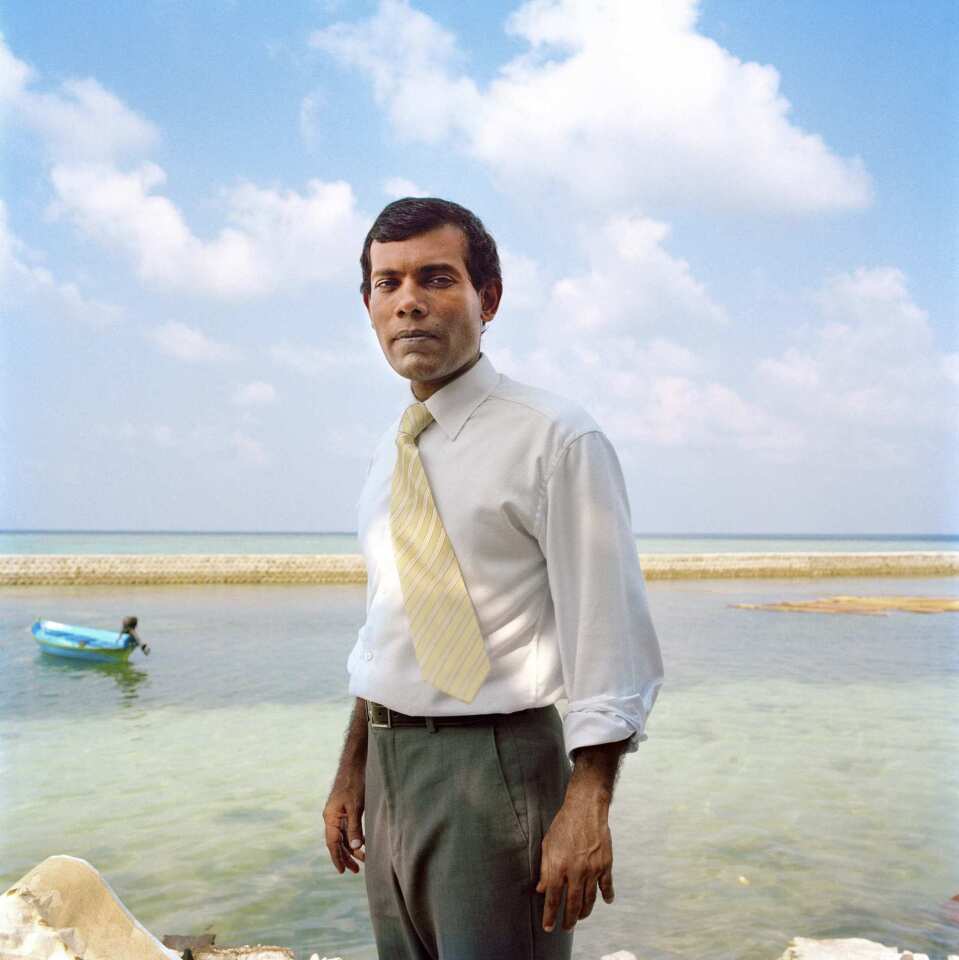 This
documentary
tells the story of President Mohamed Nasheed of the Maldives, who led a pro-democracy movement for 20 years before facing his greatest challenge in rising sea levels. Directed by Jon Shenk.
(Chiara Goia / Samuel Goldwyn Films)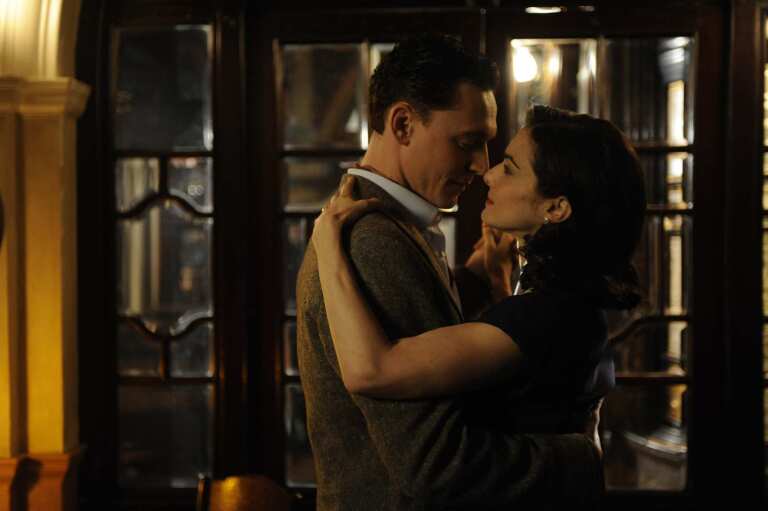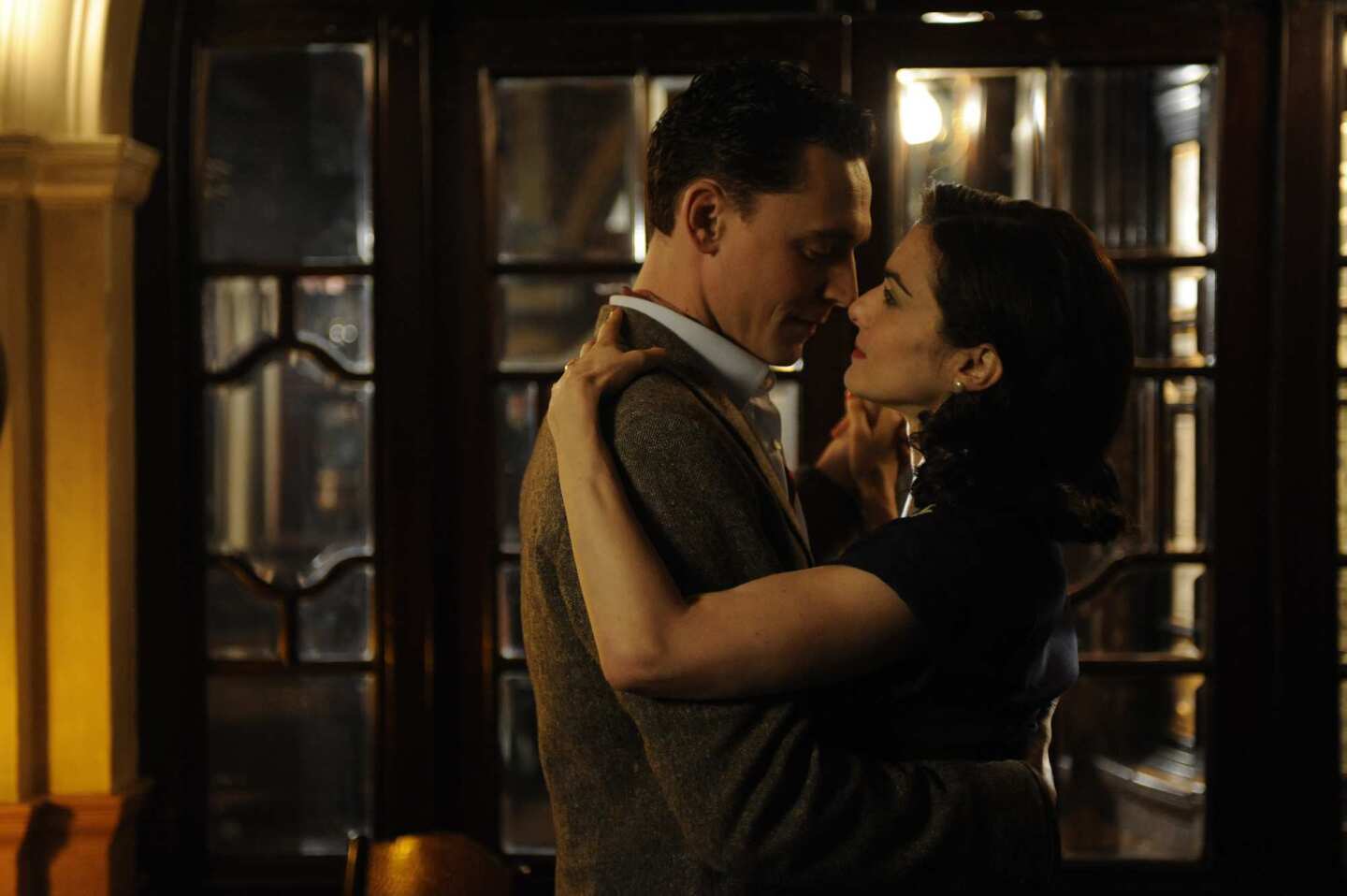 In postwar England, a woman trapped in a lifeless marriage to a judge begins an affair with a troubled former Royal Air Force pilot, which throws her life into turmoil. With Rachel Weisz, right, Tom Hiddleston, left, and Simon Russell Beale. Written and directed by Terence Davies.
(Music Box Films)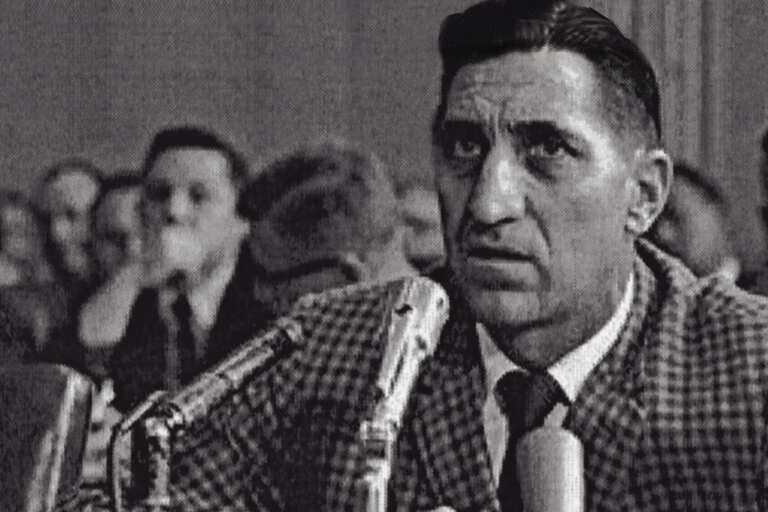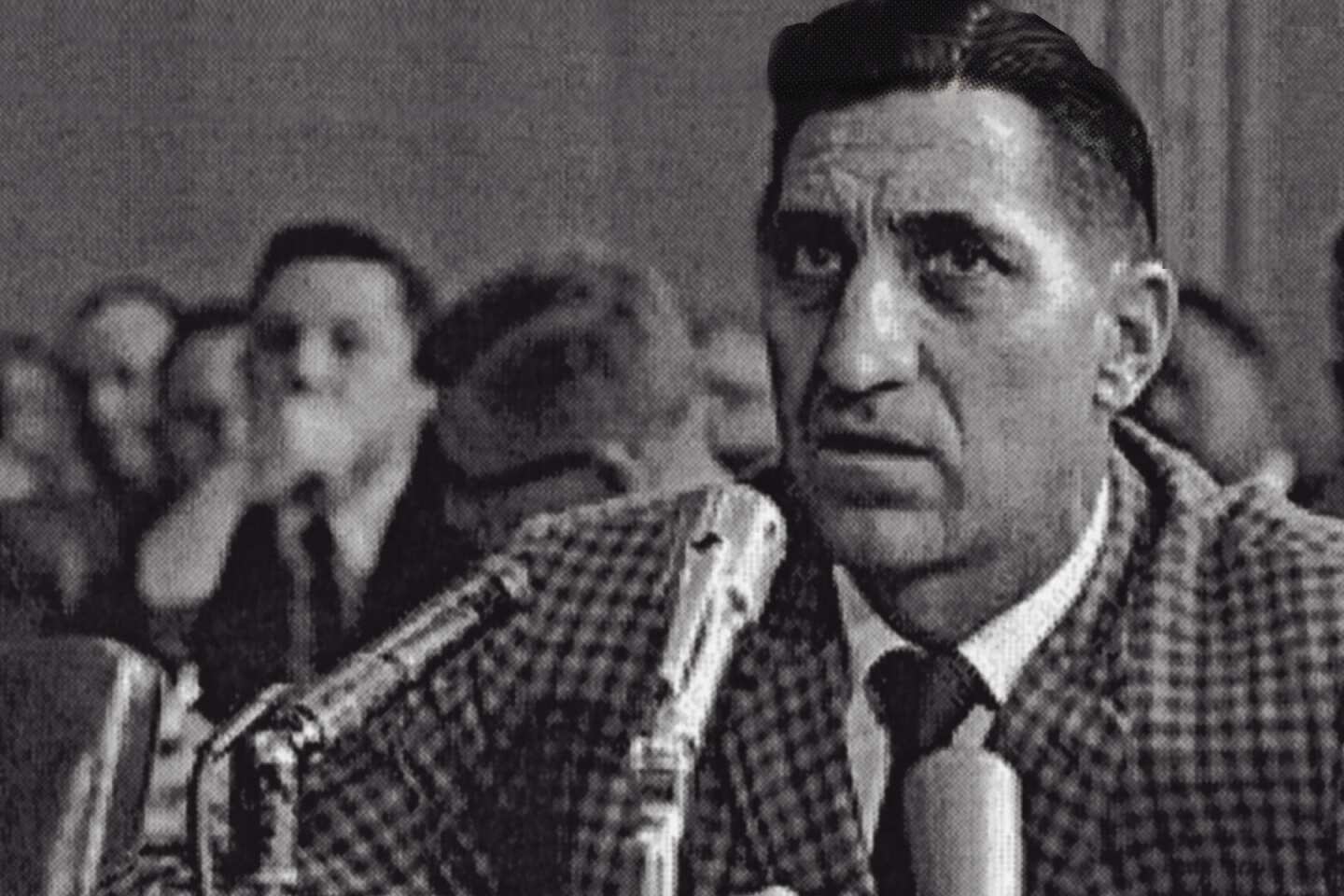 A
documentary
about telecommunications innovator Walter L. Shaw, his battle against
AT&T
, his links to organized crime and his embittered son. Narrated by
Frank Langella
. Directed by Gregory Marquette.
(Cinema Libre Studio)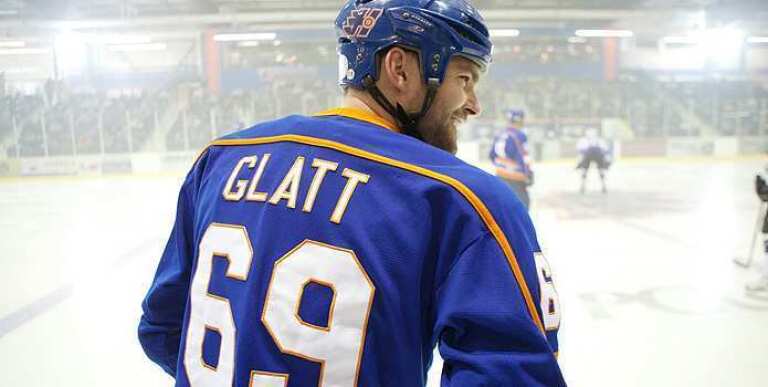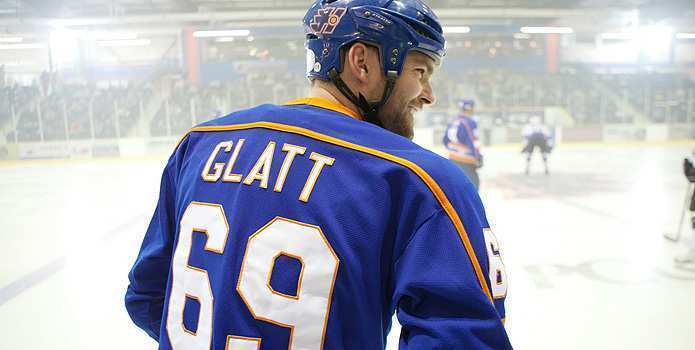 A slacker with a talent for brawling finds success as the muscle on a minor league hockey team, until he attracts the attention of the league's reigning goon. With Seann William Scott, above, Jay Baruchel and Allison Pill. Directed by Michael Dowse.
(Magnolia Pictures)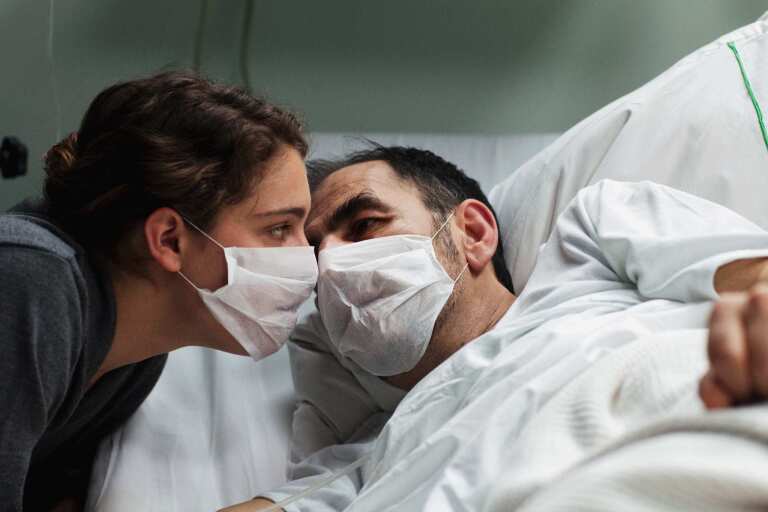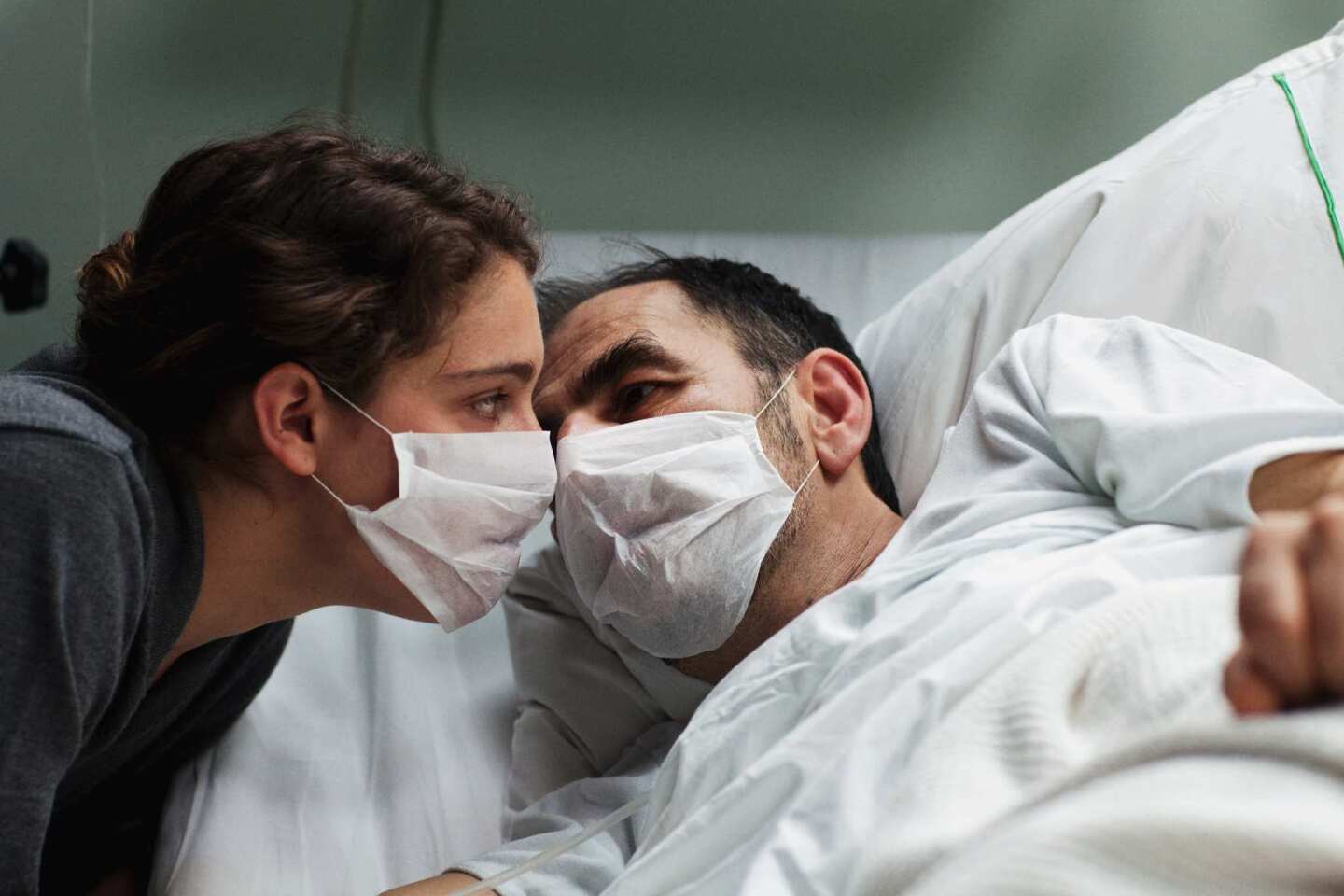 A withdrawn young woman living in a small factory town in Greece comes of age while preparing for the impending death of her father, a visionary architect who has returned to spend his last days. With Ariane Labed, left, Vangelis Mourikis, right, and Evangelia Randou. Written and directed by Athina Rachel Tsangari. In Greek with English subtitles.
(Strand Releasing)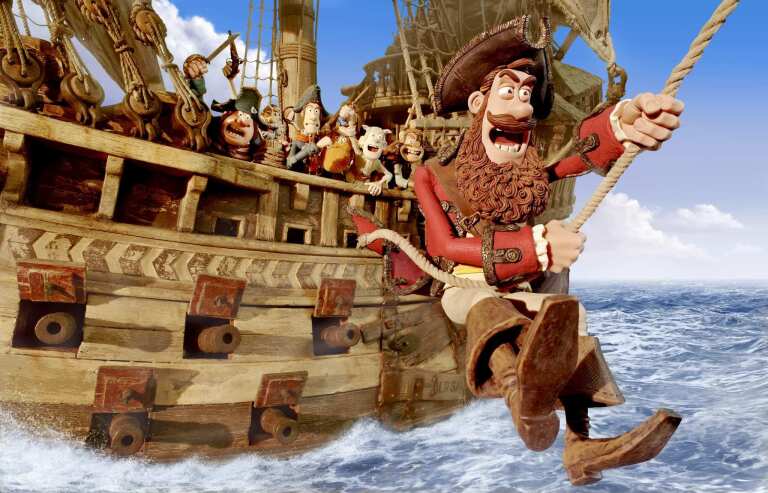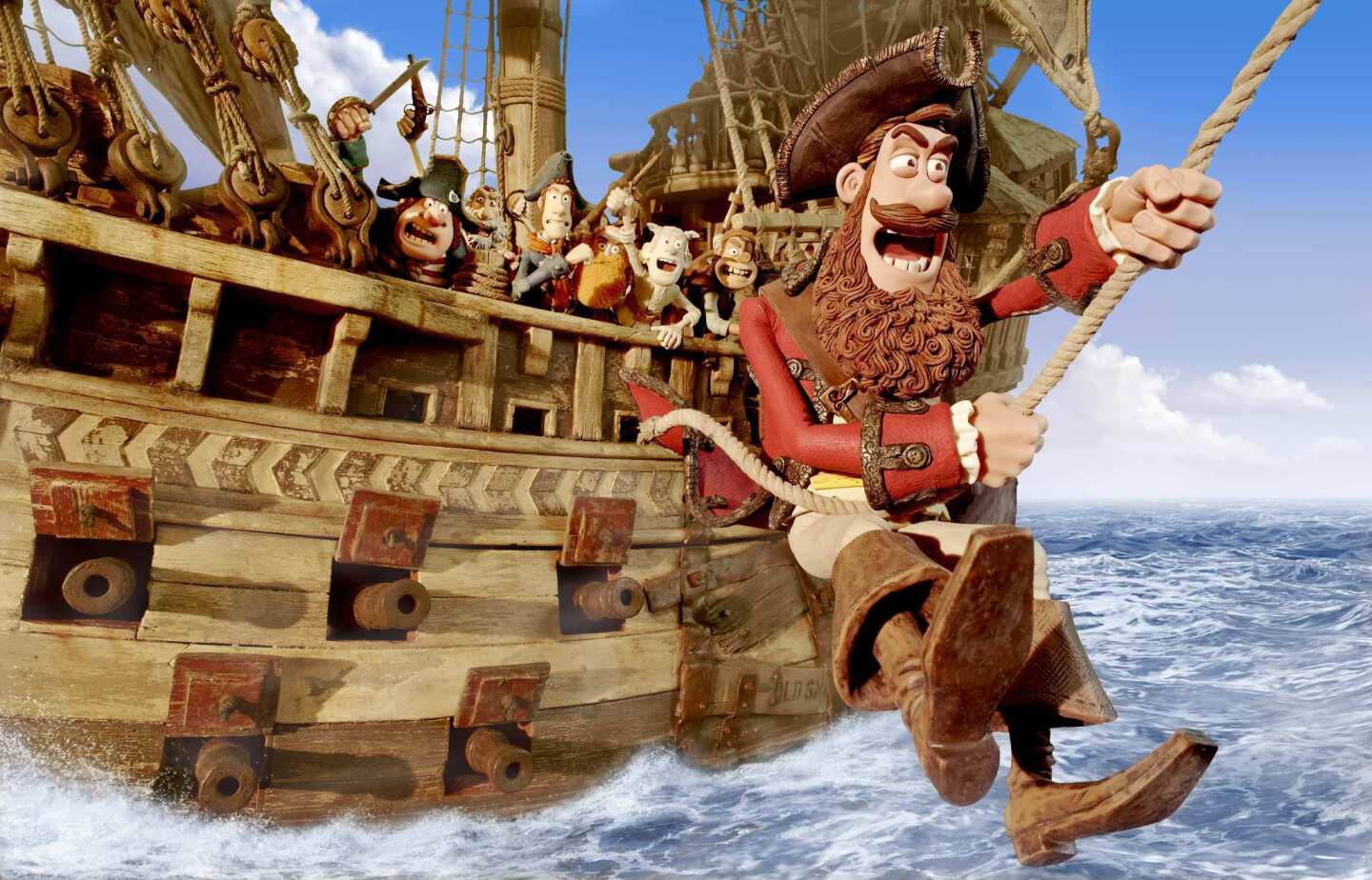 The enthusiastic captain of a pirate ship seeks to best his rivals and win the coveted Pirate of the Year award in this animated tale. With the voices of
Hugh Grant
, David Tennant, Imelda Staunton and Martin Freeman. Directed by Peter Lord.
(Aardman Animation)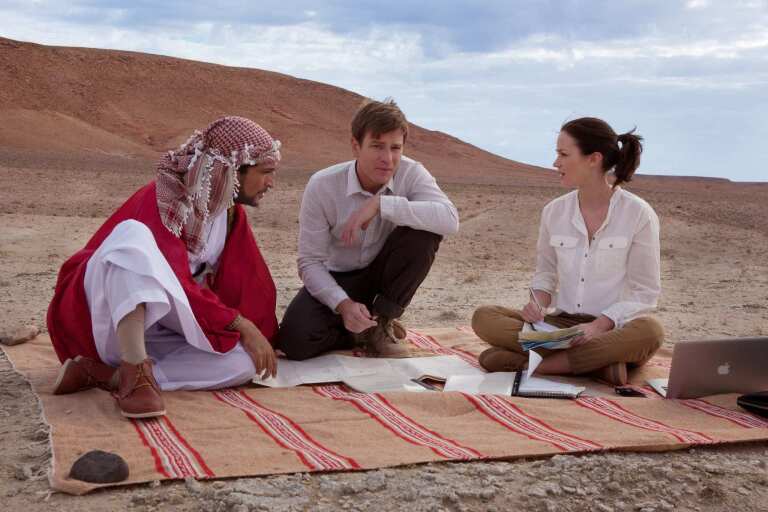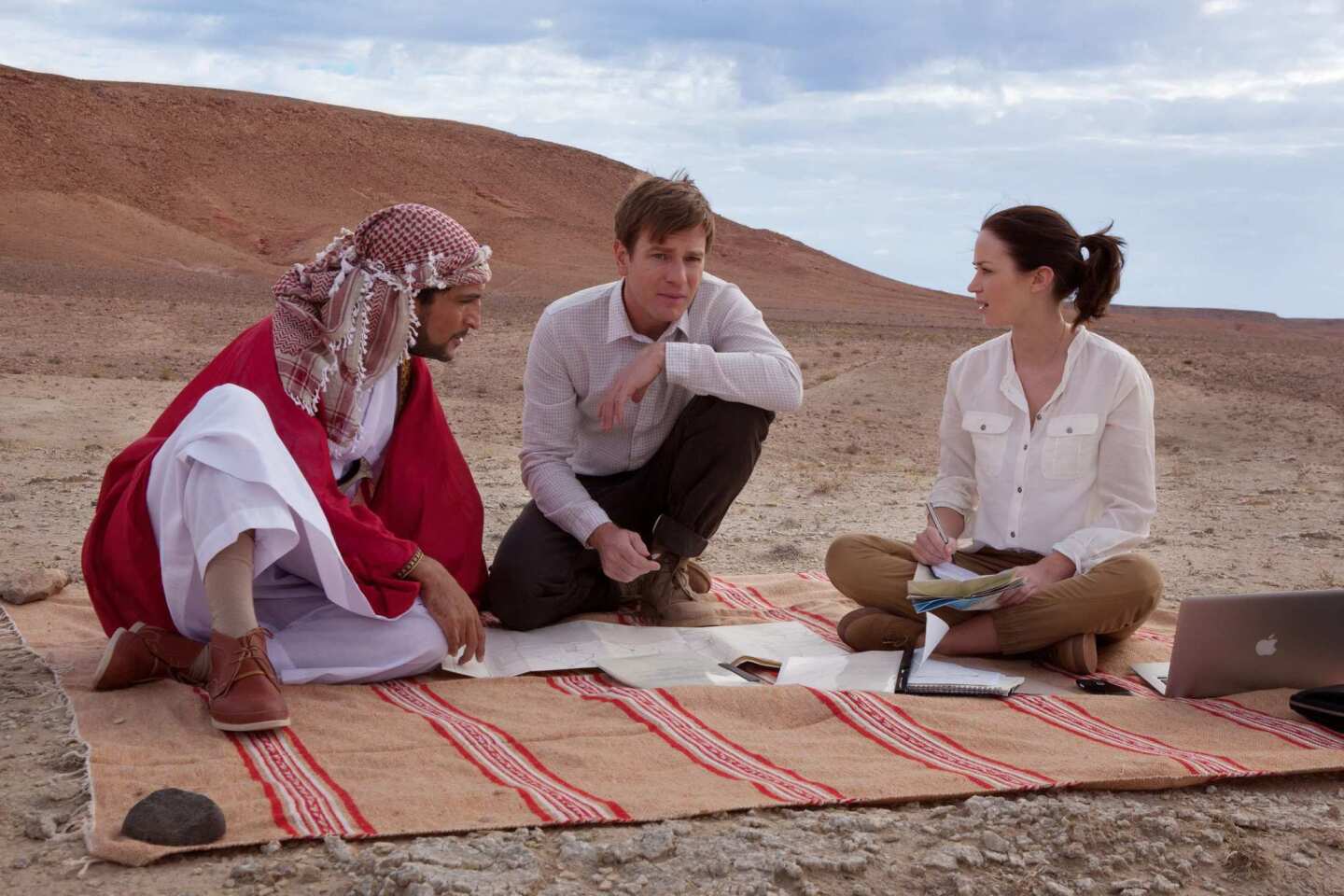 A visionary sheik will spare no expense in making his dream of bringing salmon fishing to the desert a reality. With
Emily Blunt
,
Ewan McGregor
,
Kristin Scott Thomas
and Amr Waked. Directed by
Lasse Hallstrom
.
(Laurie Sparham / CBS Films)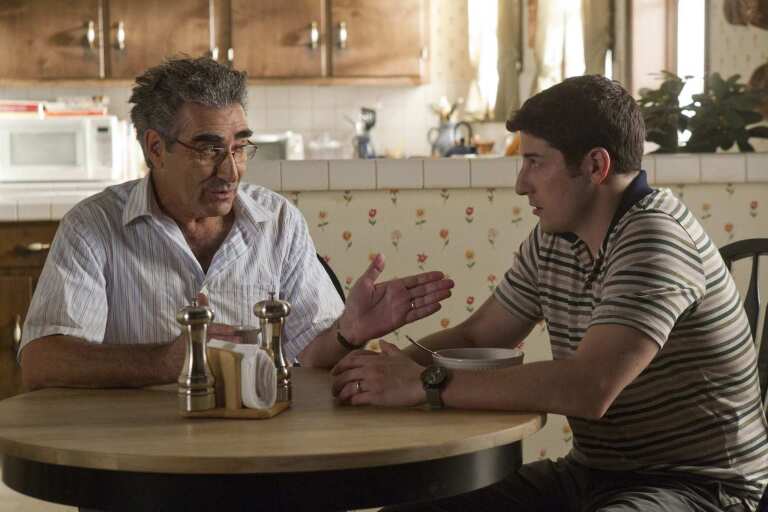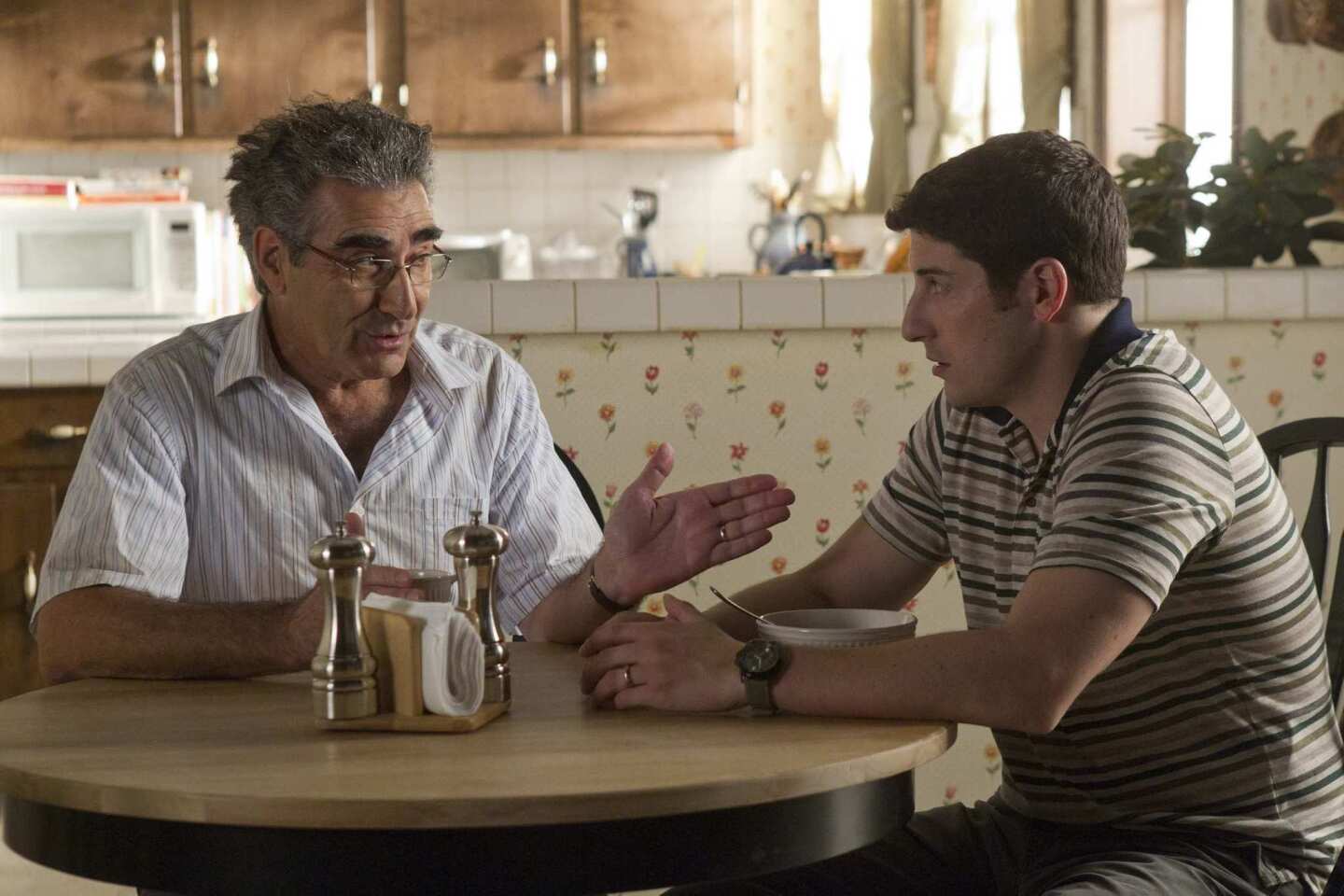 A decade after their teen adventures in "American Pie," a group of lifelong friends returns home for a high school reunion. With
Jason Biggs
, right,
Shannon Elizabeth
,
Alyson Hannigan
, Chris Klein and
Eugene Levy
, left. Written and directed by Jon Hurwitz and Hayden Schlossberg.
(Hopper Stone / Universal)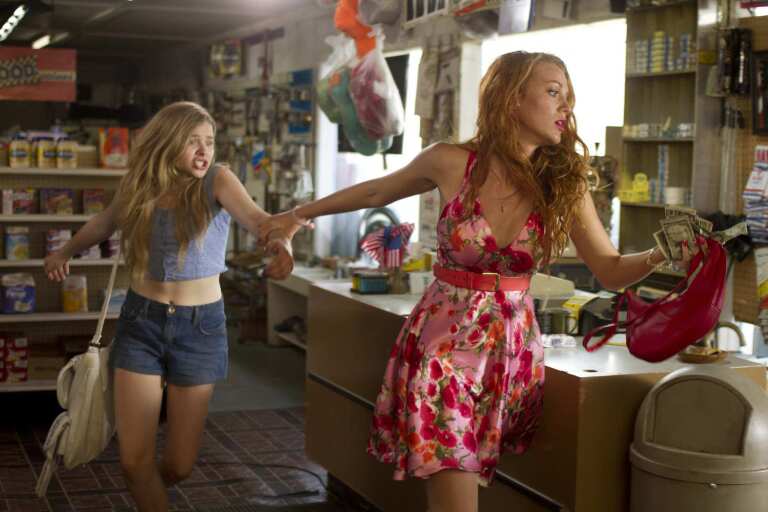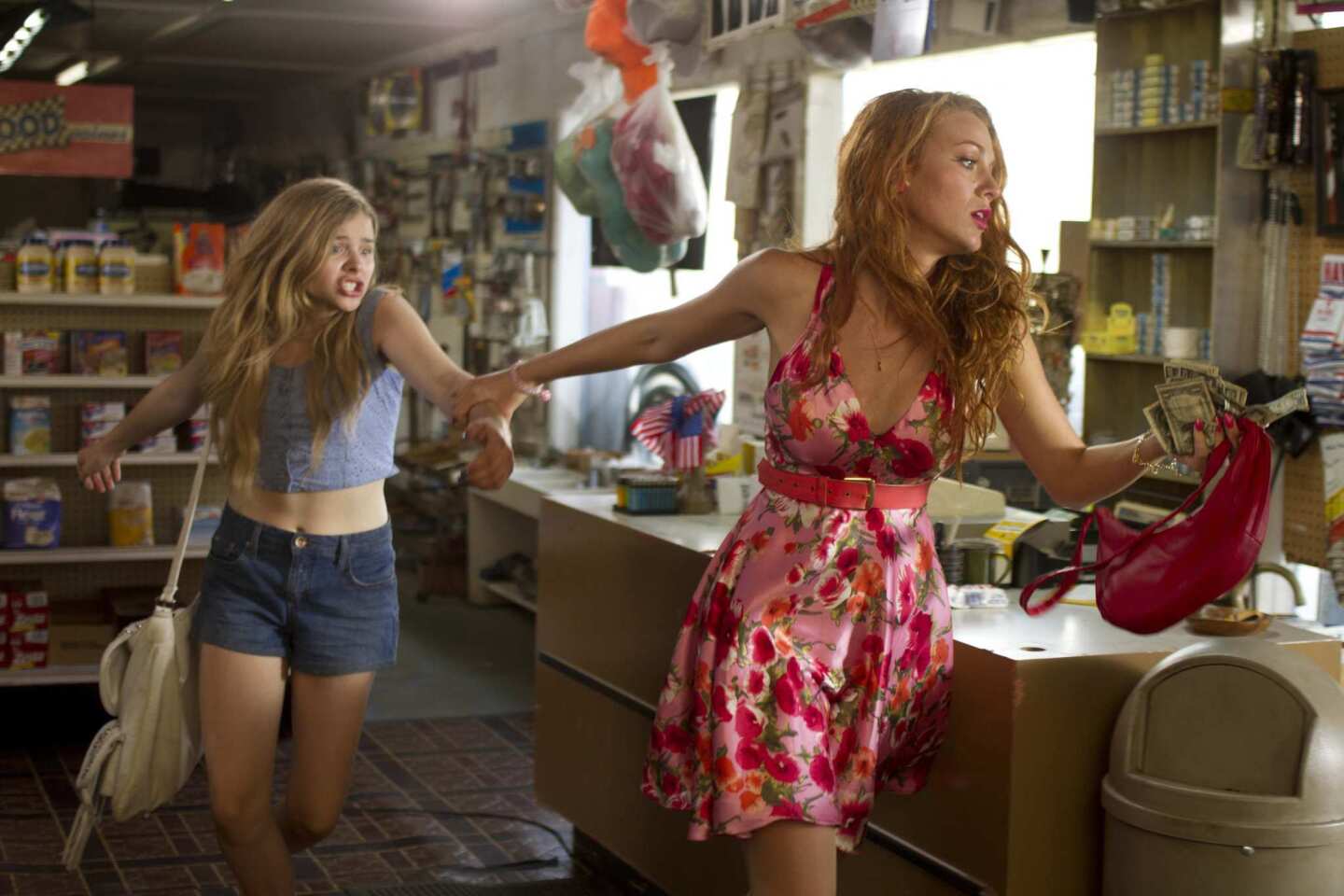 A Nebraska teenager seeks out a life in fabulous Las Vegas but gets more than what she bargained for. With Chloe Grace Moretz,
Blake Lively
, Eddie Redmayne and
Juliette Lewis
. Directed by Derick Martini.
(Phase 4 Films)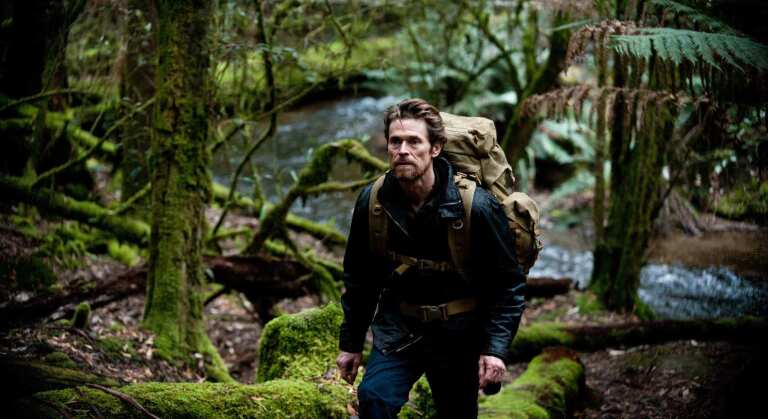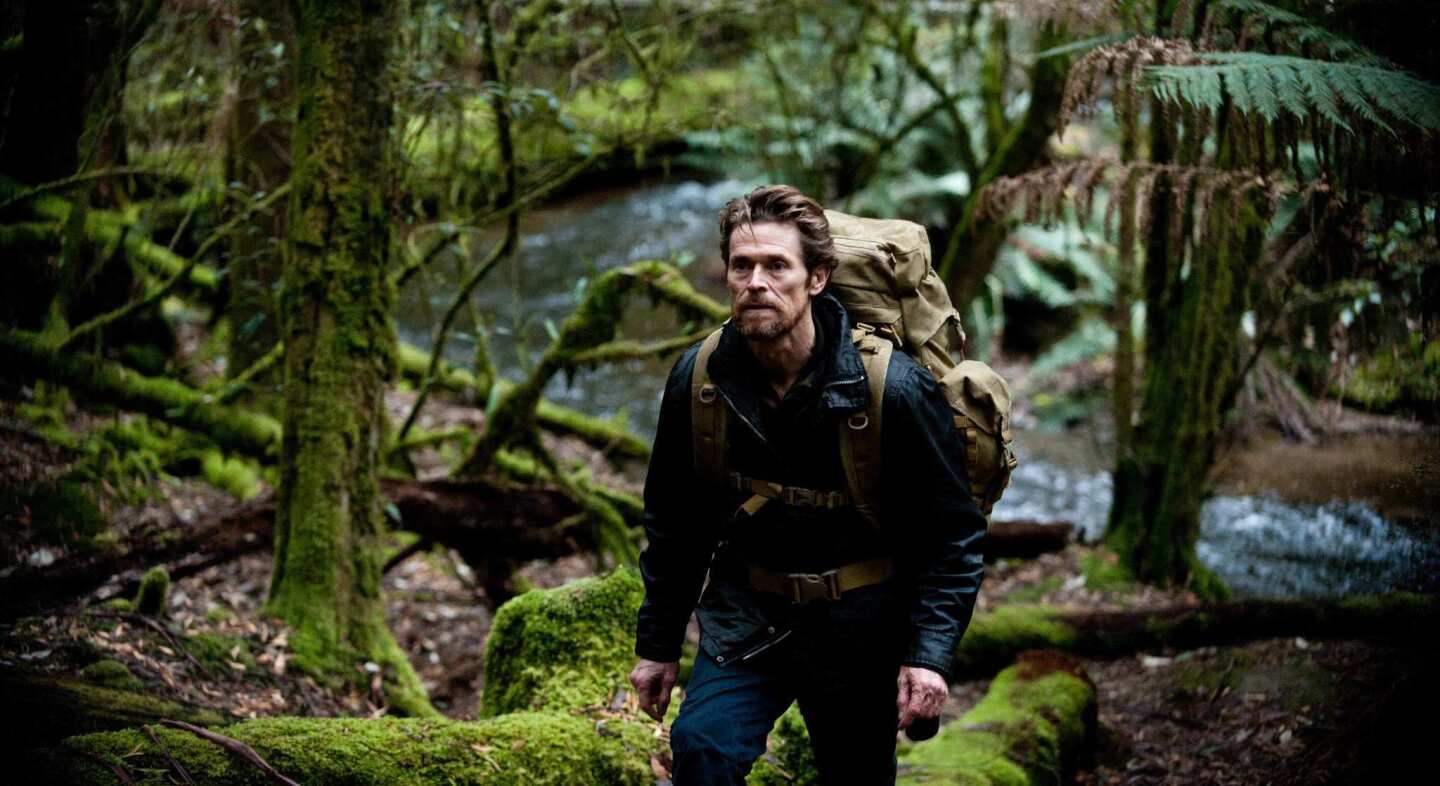 A European mercenary sets out for Tasmania to hunt an elusive Tasmanian tiger. With
Willem Dafoe
,
Sam Neill
and Frances O'Connor. Directed by Daniel Nettheim.
(Matt Nettheim / Magnolia Pictures)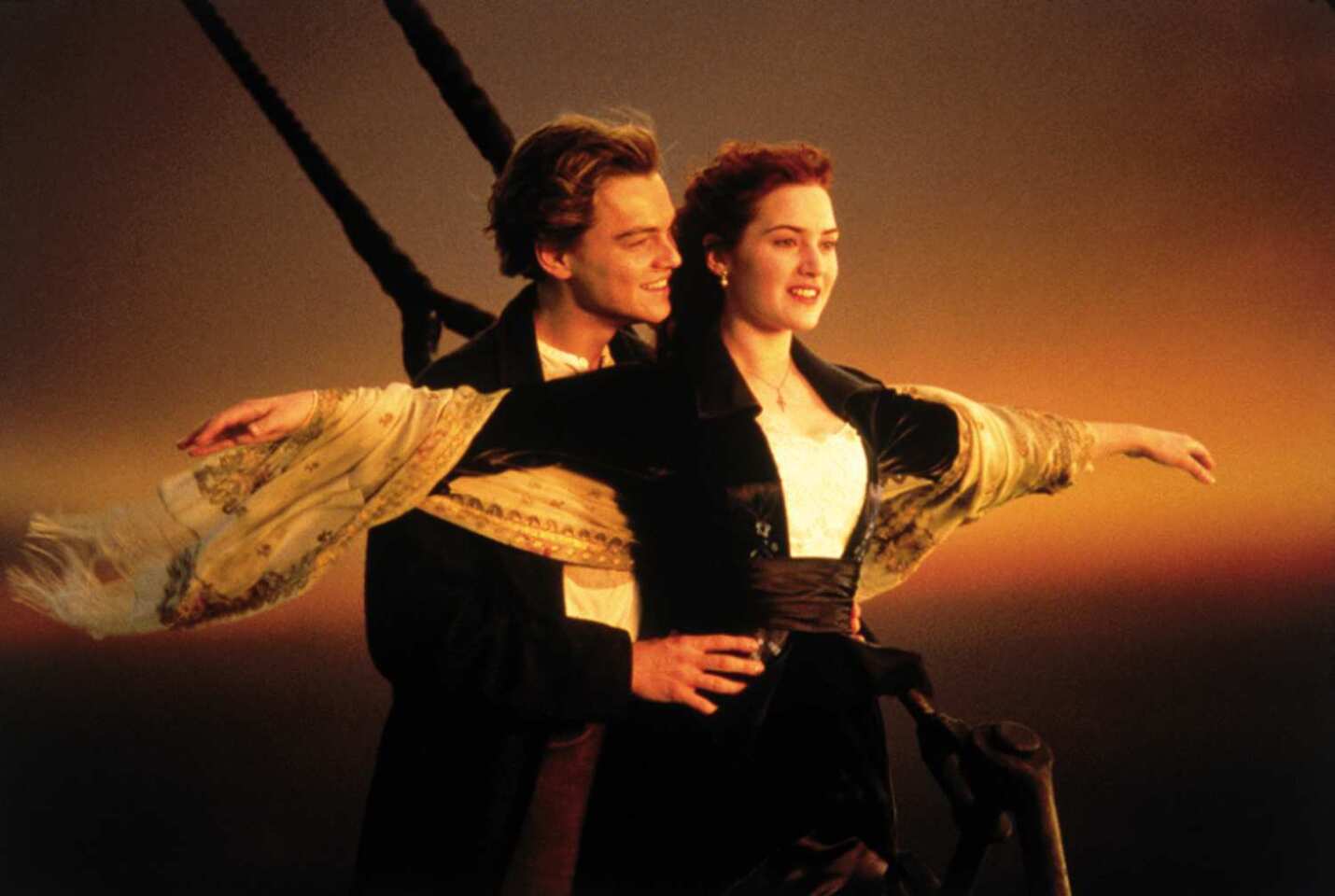 A 3-D release of the 1997 film that will go on and on. With
Leonardo DiCaprio
and
Kate Winslet
. Directed by James Cameron.
(Paramount Pictures)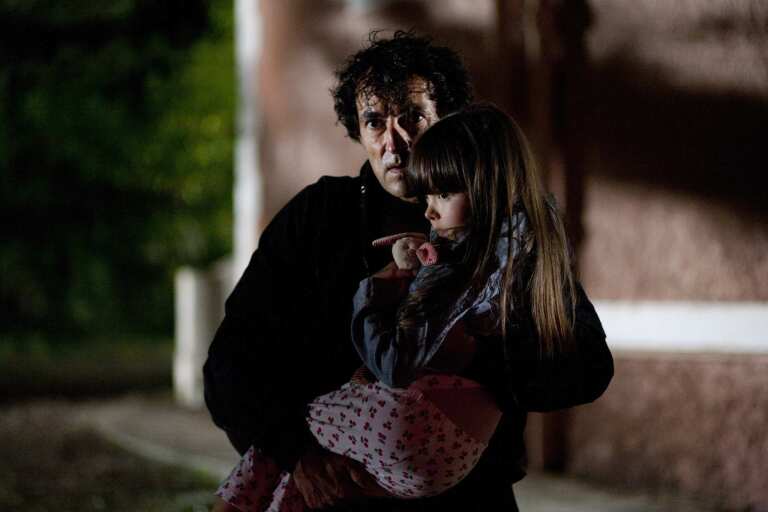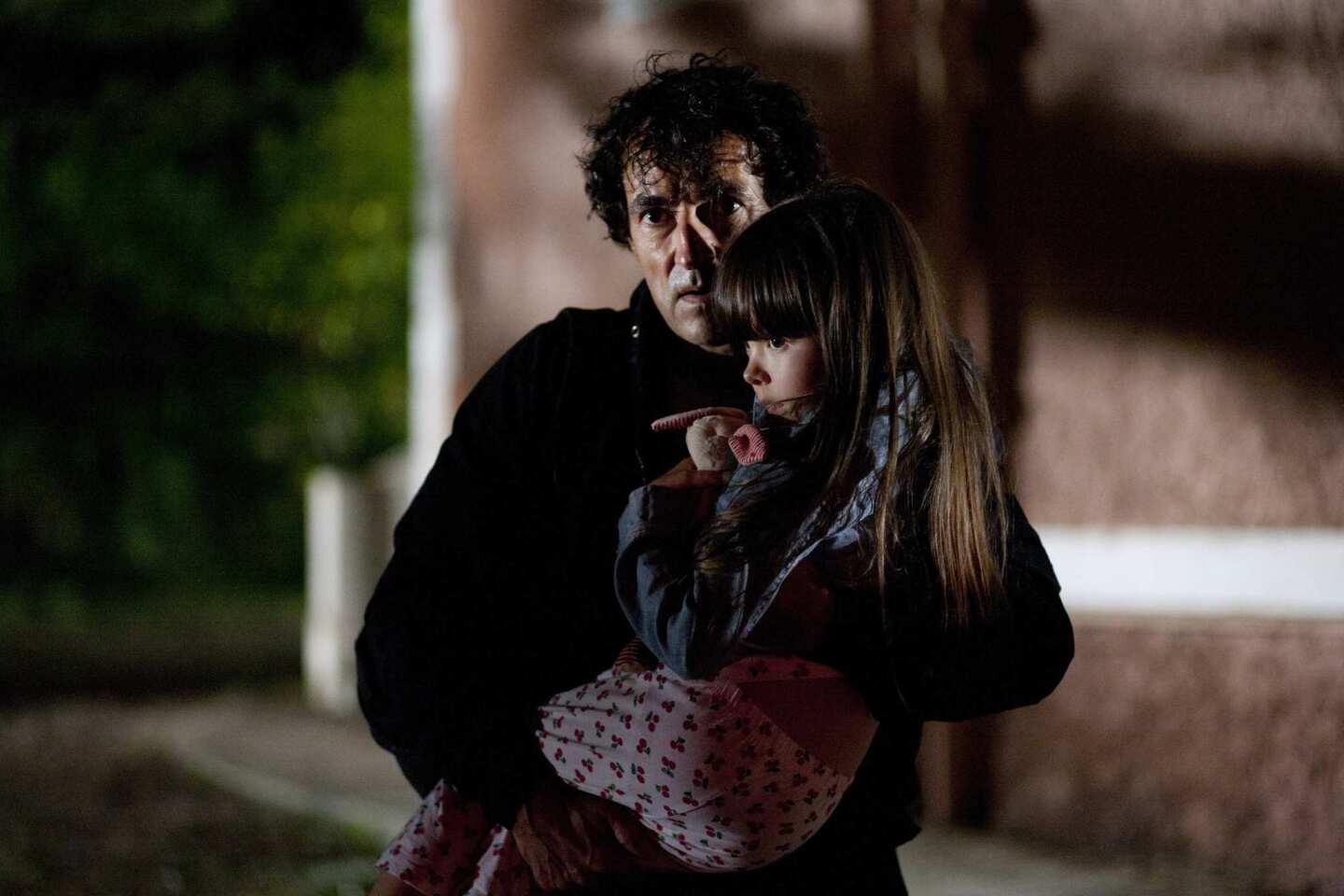 A Belgian action thriller. With Albert Dupontel. Directed by Eric Valette. In French with English subtitles.
(Cohen Media Group)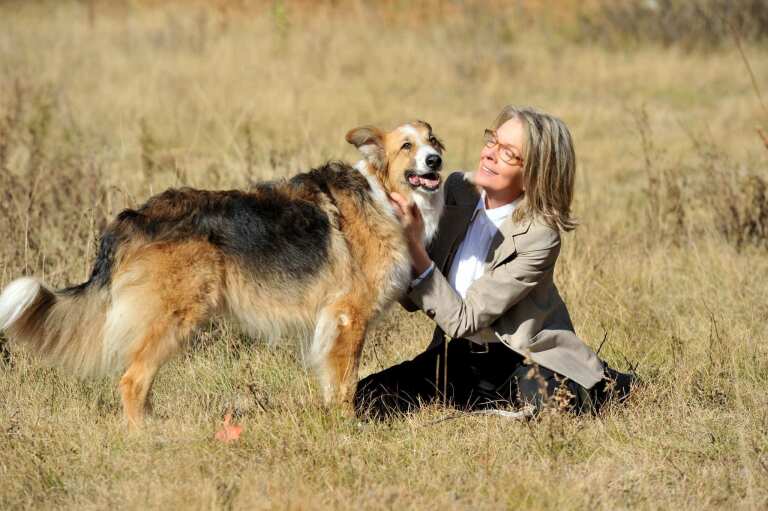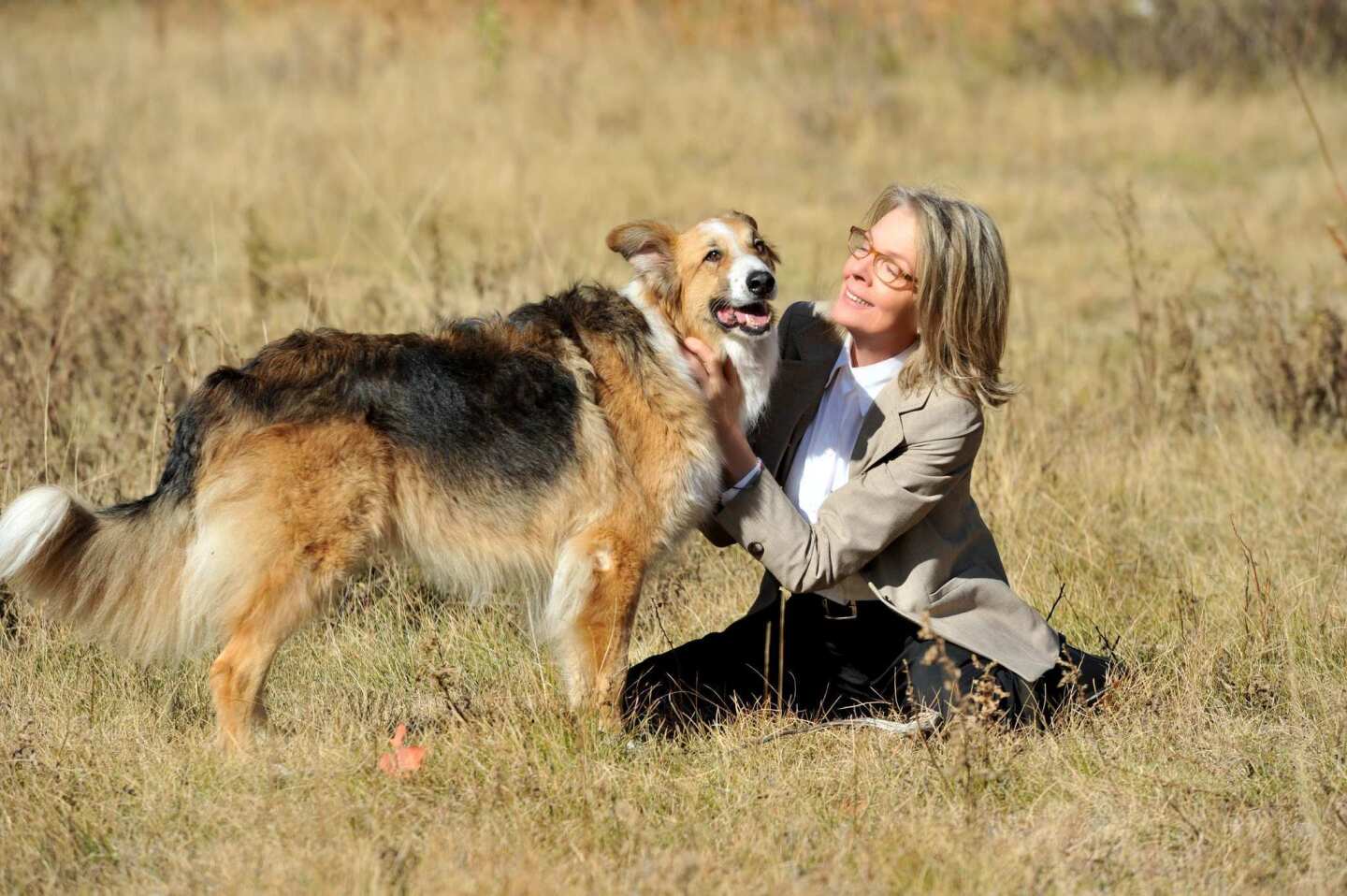 A man loses his wife's beloved dog. With
Diane Keaton
,
Kevin Kline
,
Dianne Wiest
and
Richard Jenkins
. Directed by
Lawrence Kasdan
.
(Wilson Webb / Sony Pictures Classics)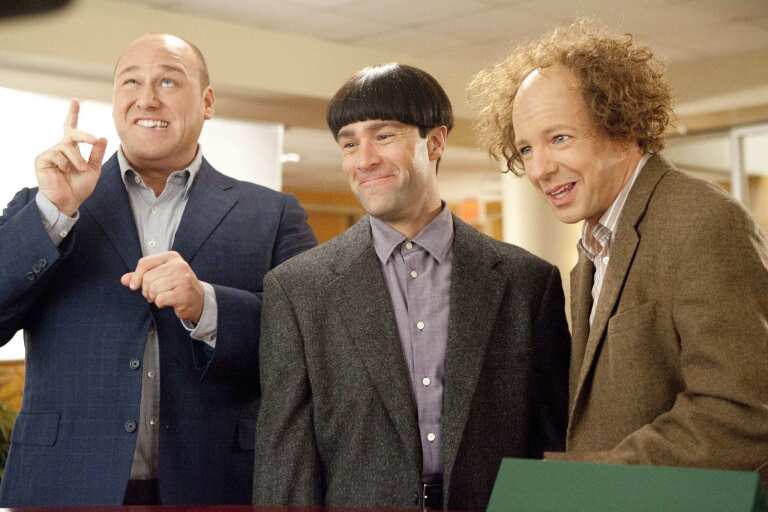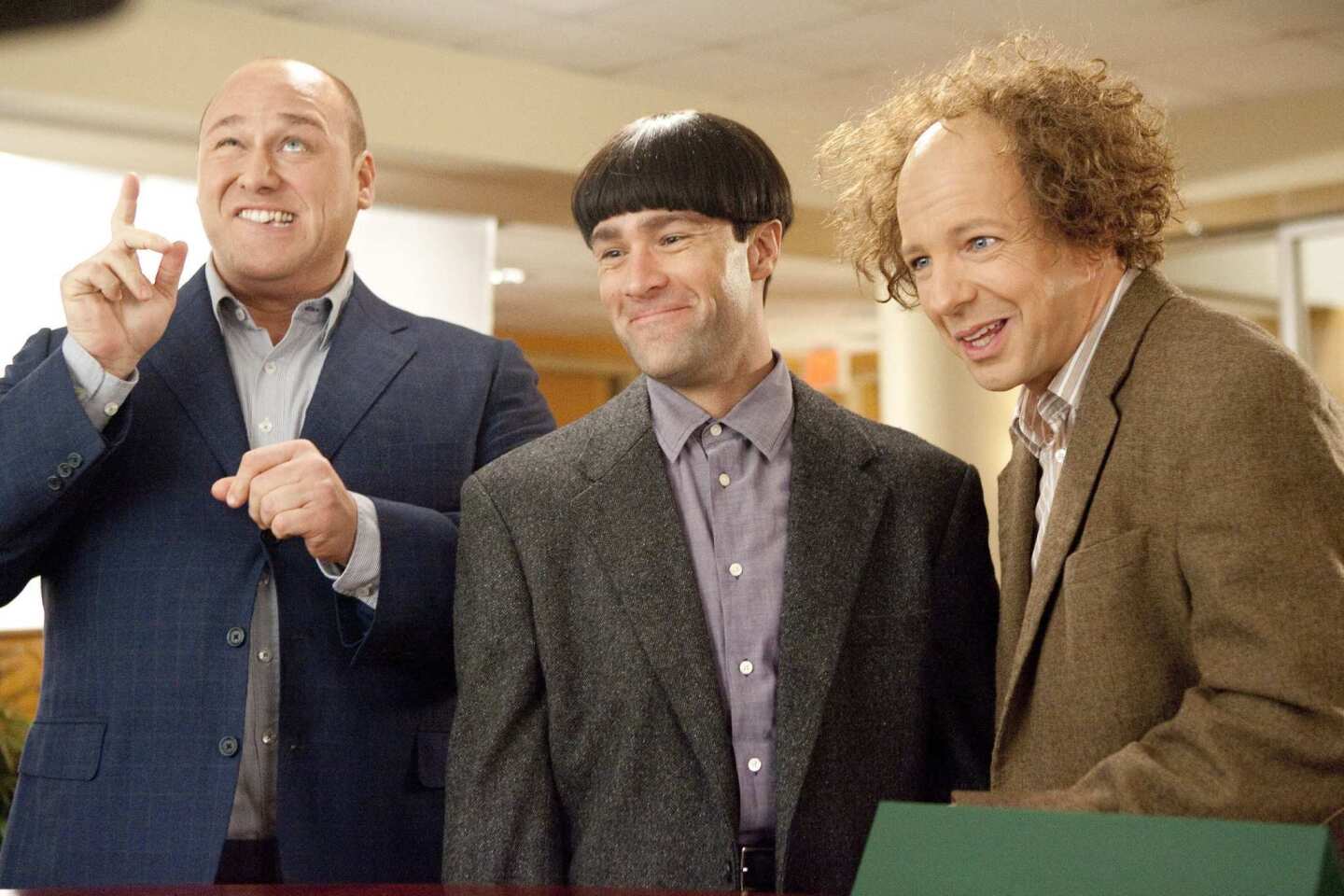 Three infants left on a nun's doorstep grow up to be knuckleheads who get embroiled in a strange murder plot and also stumble into a reality TV show. With
Sean Hayes
,
Will Sasso
,
Chris Diamantopoulos
and Jane Lynch. Directed by
Bobby Farrelly
and
Peter Farrelly
.
(Peter Iovino / FOX)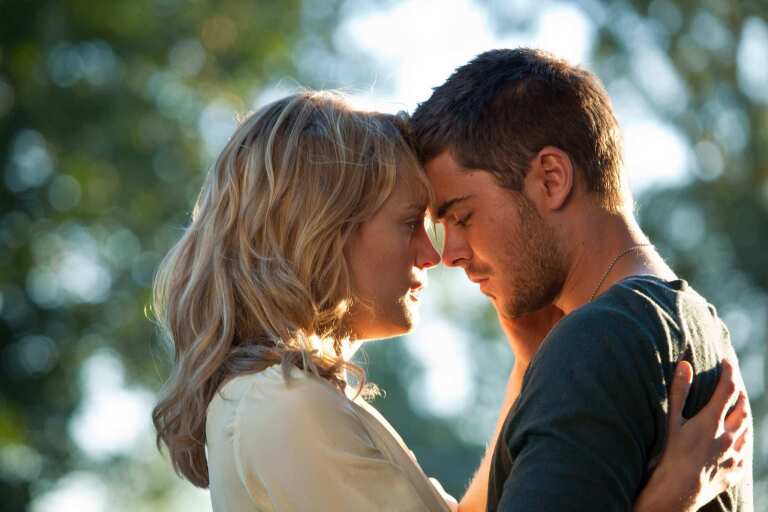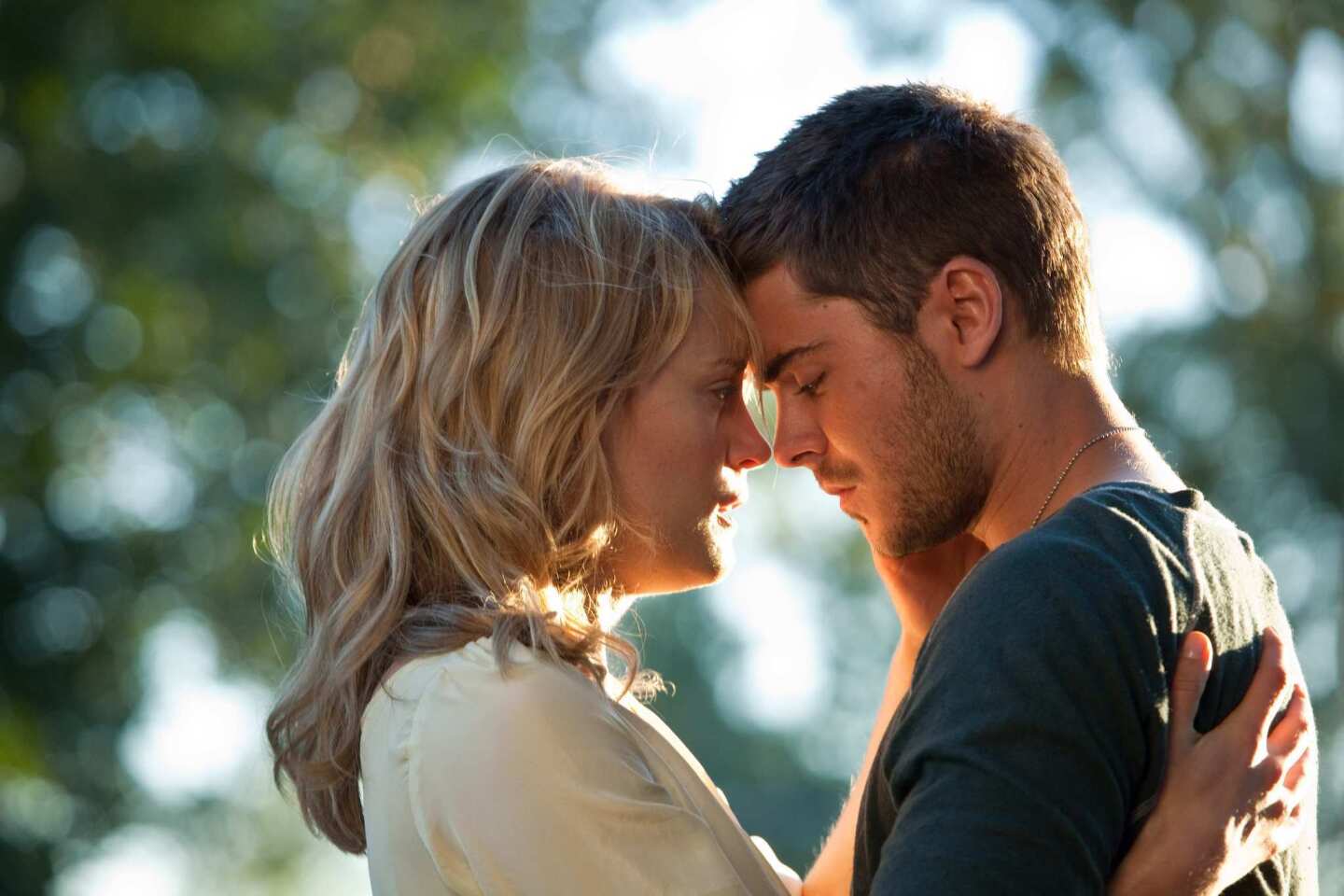 An adaptation of Nicholas Sparks' book "The Lucky One" tells the story of a Marine trying to find a mystery woman who he believes was his good-luck charm during the war in Iraq. With
Zac Efron
, Taylor Schilling, Jay R. Ferguson and
Blythe Danner
. Directed by
Scott Hicks
.
(Alan Markfield / Warner Bros.)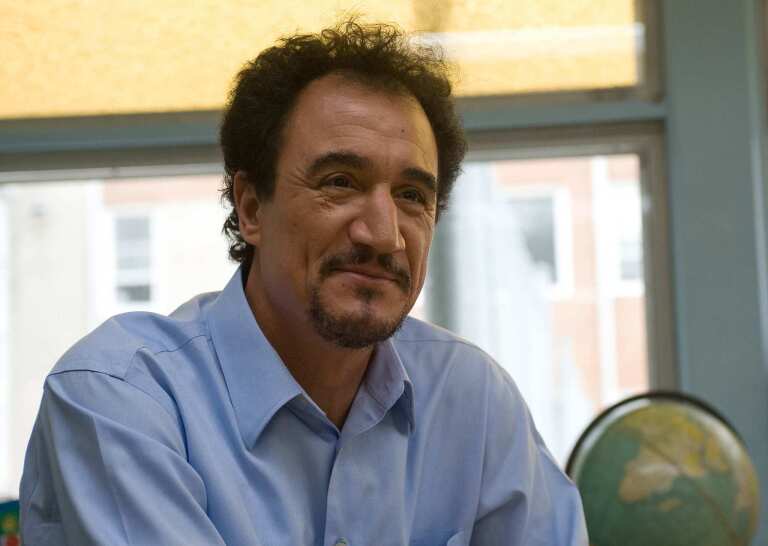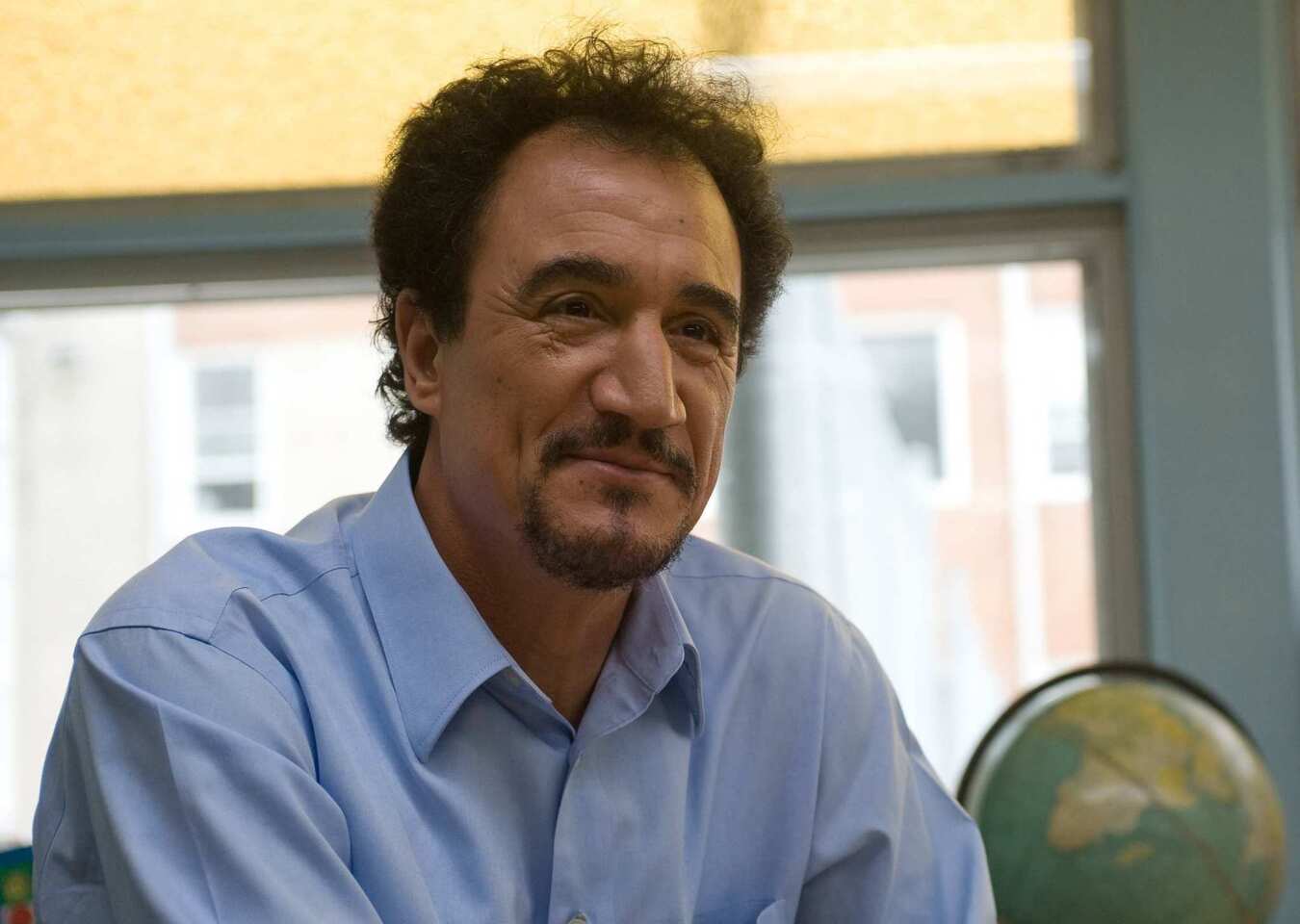 An Algerian immigrant becomes a substitute teacher who brings emotional stability to a Montreal middle school class shaken by the suicide of their well-liked teacher. With Mohamed Fellag, Sophie Nelisse and Emilien Neron. Written and directed by Philippe Falardeau. In French with English subtitles.
(Music Box Films)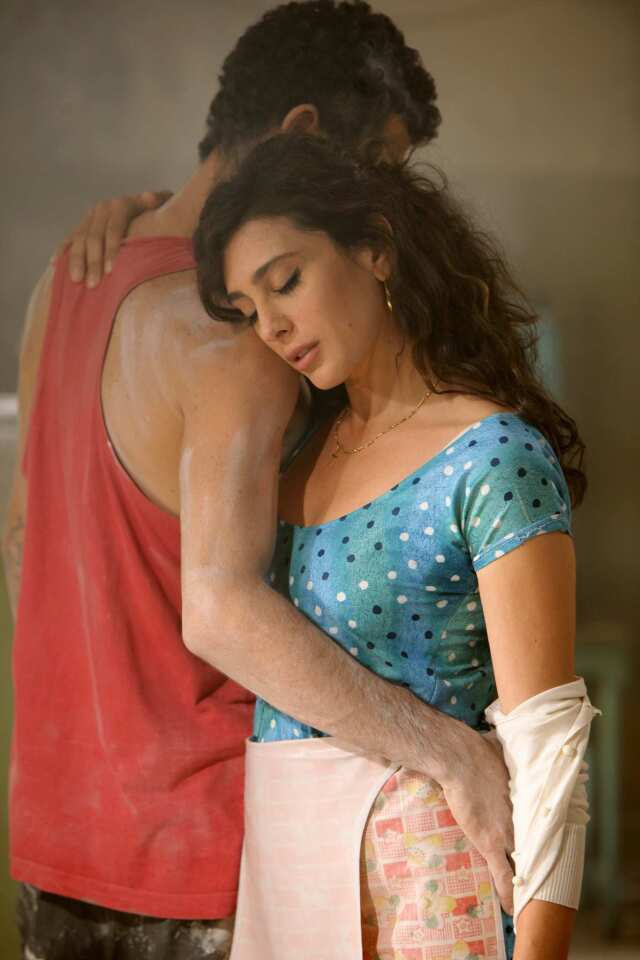 In a remote village where a church and a mosque stand side by side, the town's women come up with clever ruses to keep their blowhard men from starting a religious war. Directed by Nadine Labaki. In Arabic, Russian and English, with English subtitles.
(Rudy Bou Chebel / Sony Pictures Classics)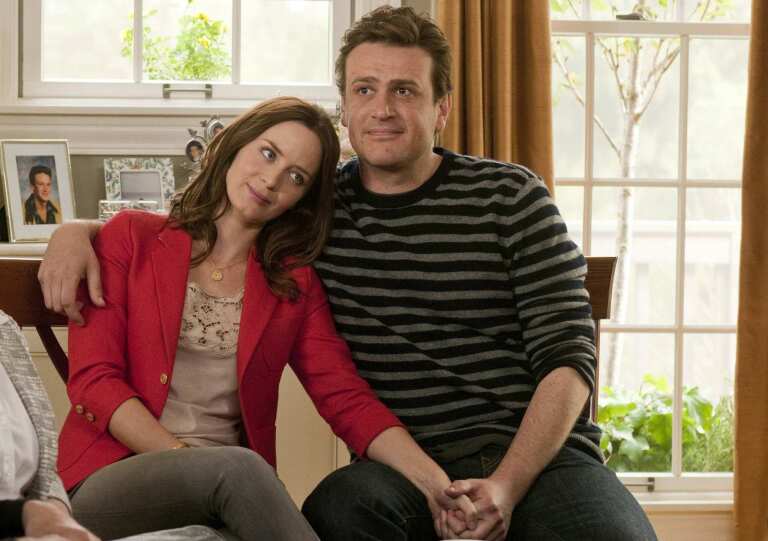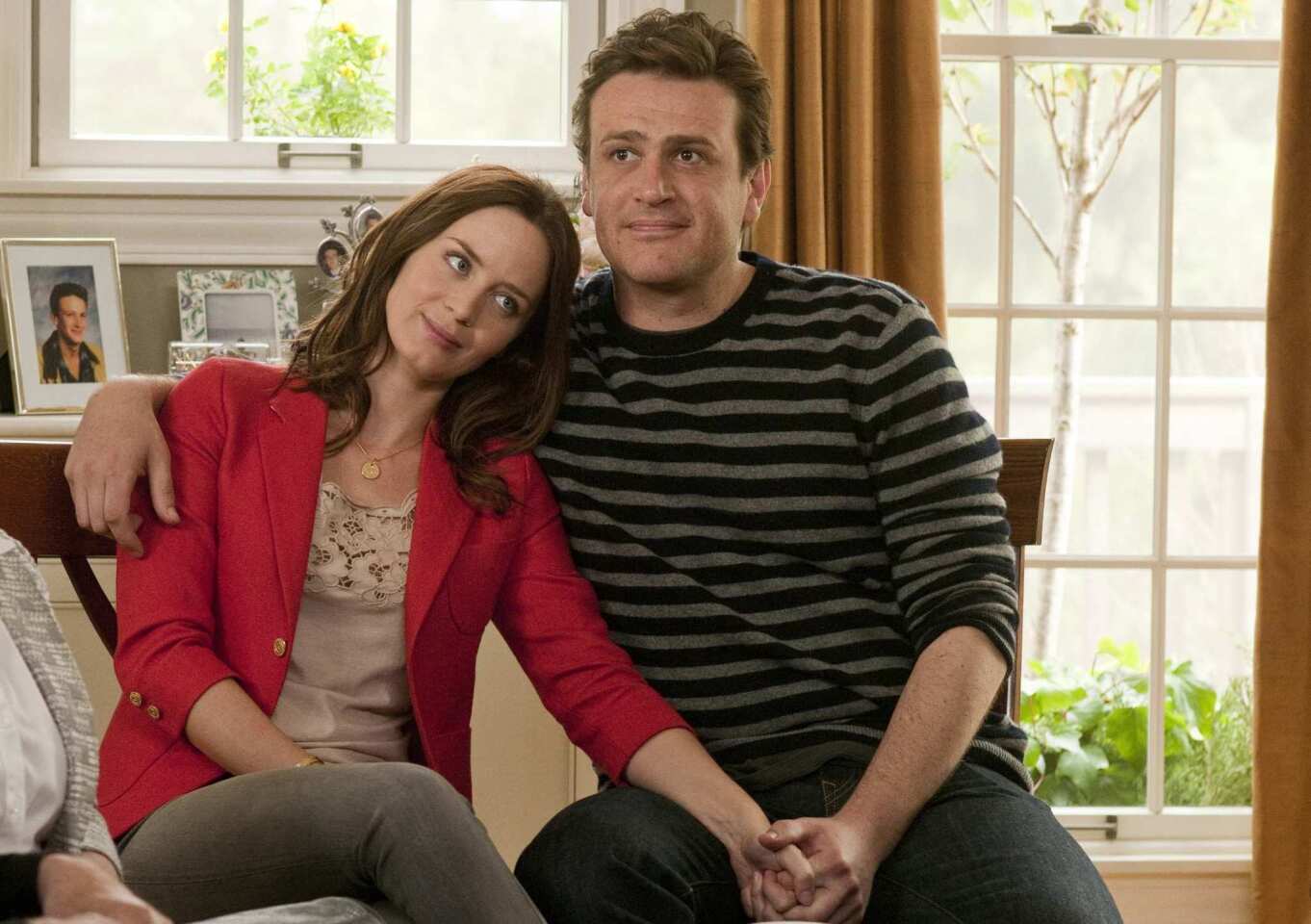 Beginning where most romantic comedies end, the film looks at what happens when an engaged couple keeps getting tripped up on the long walk down the aisle. With
Jason Segel
,
Emily Blunt
, Chris Pratt and Alison Brie. Directed by Nicholas Stoller.
(Glen Wilson / Universal)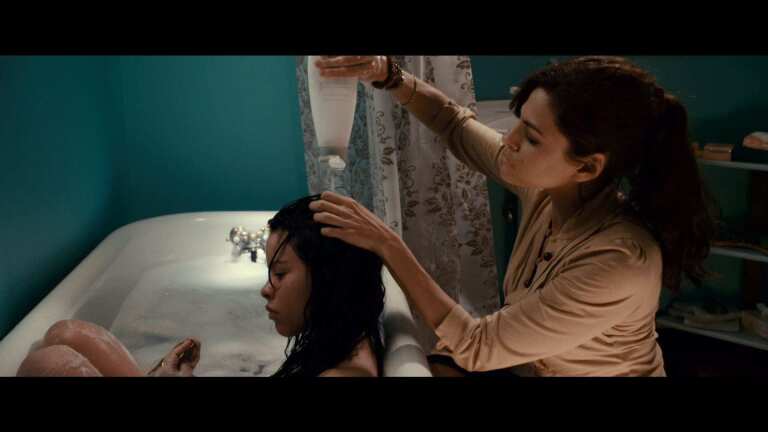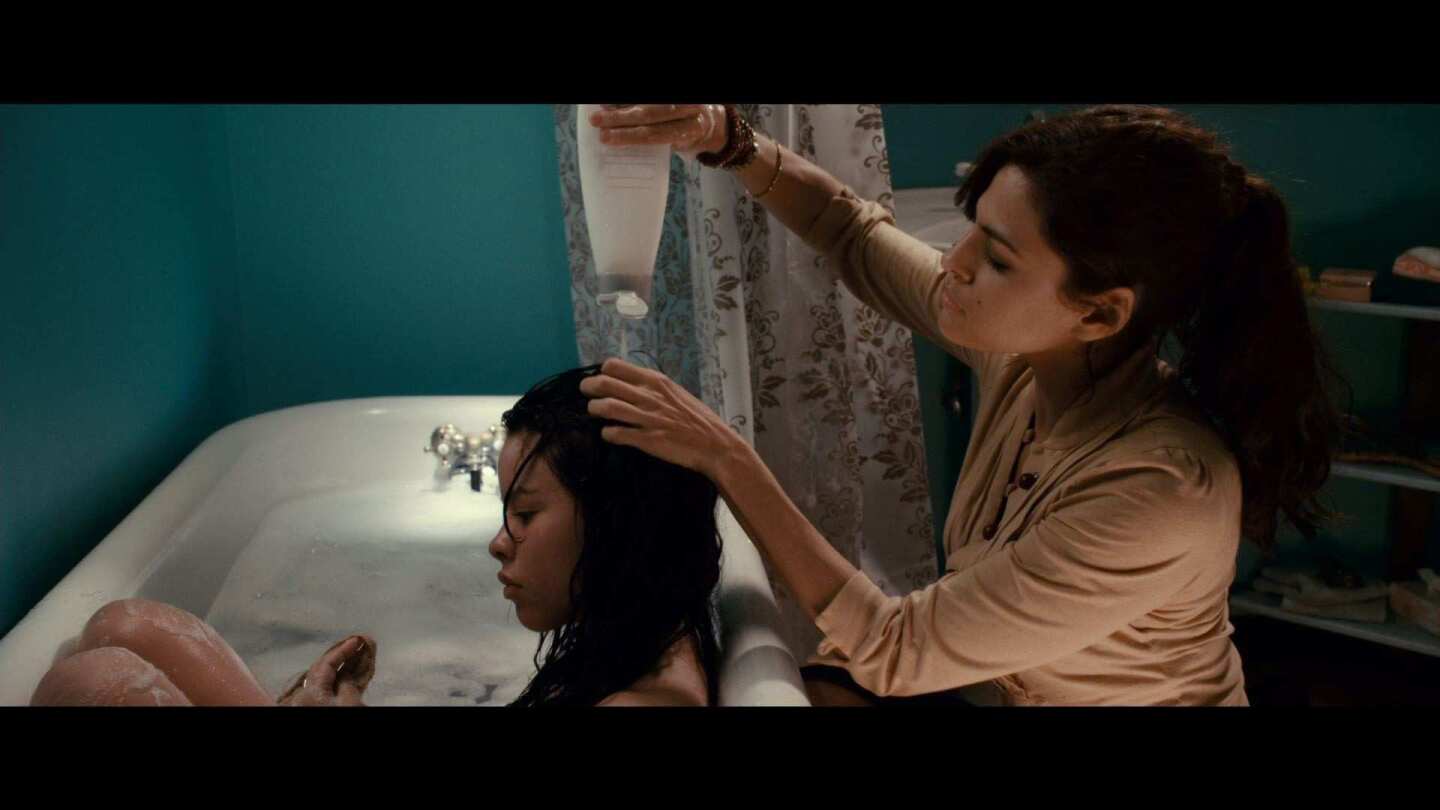 While a busy single mom juggles work, bills and romance, her neglected teenage daughter is eager to skip over adolescence into adulthood. With
Eva Mendes
,
Matthew Modine
,
Patricia Arquette
and Cierra Ramirez. Directed by Patricia Riggen.
(Pantelion Films)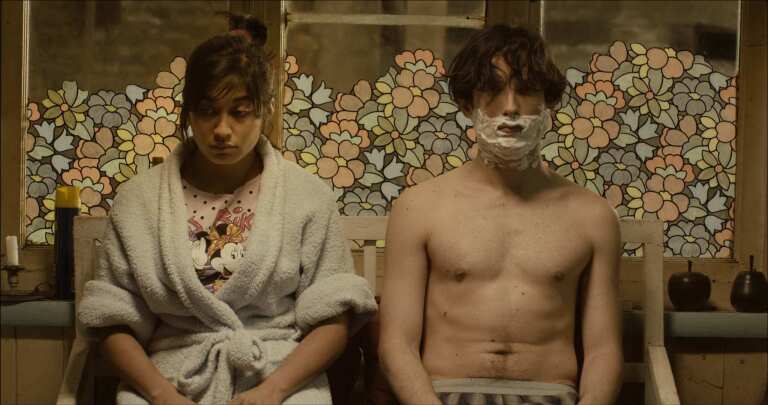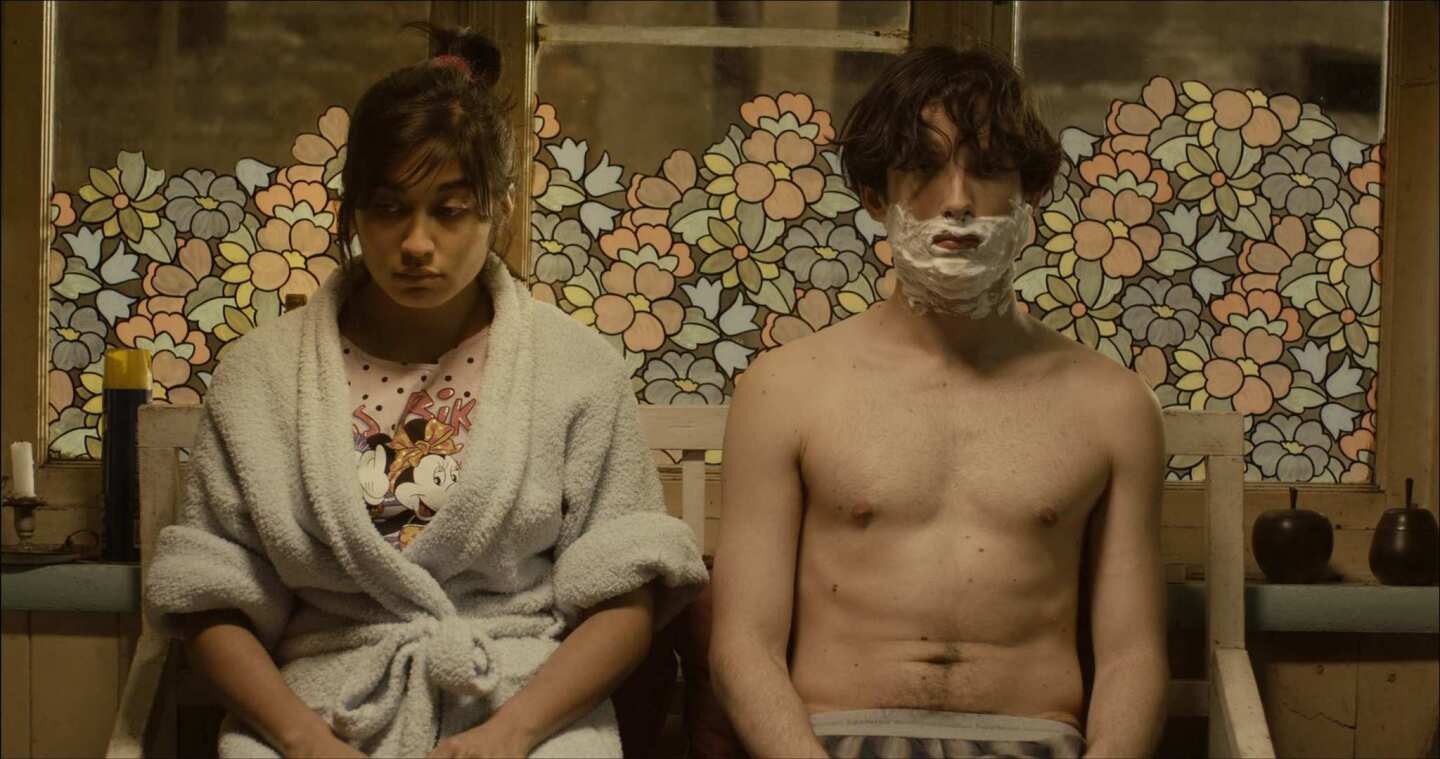 A writer recounts a previous romance to attract another love interest. With Diego Noguera, Natalia Galgani and Gabriela Arancibia. Written and directed by Cristian Jimenez.
(Strand Releasing)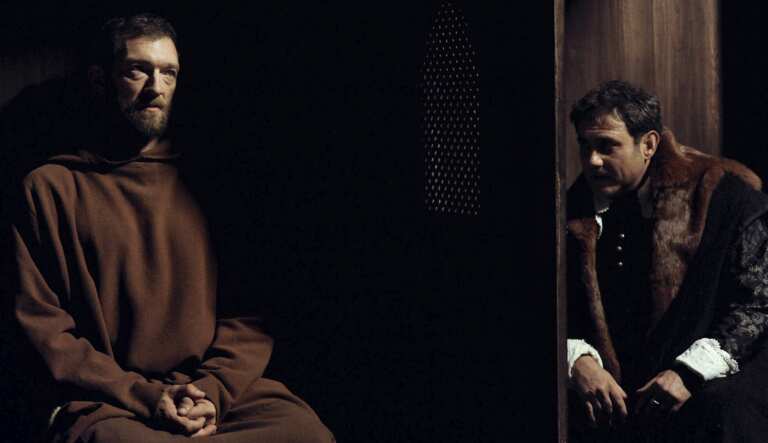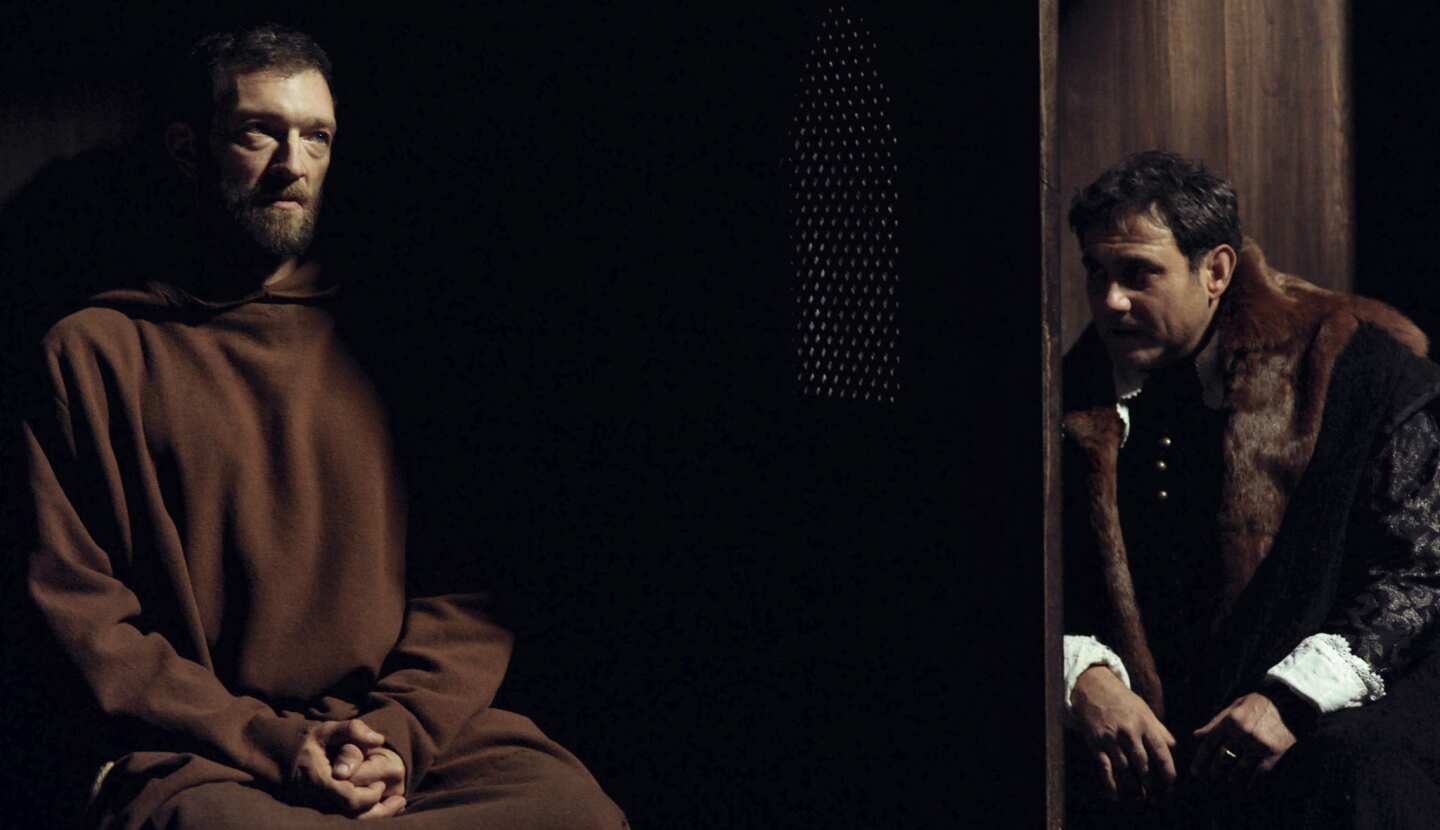 In the 16th century, a pious monk raised by Capuchin friars struggles against temptation and sin after the appearance of a mysterious apprentice. With
Vincent Cassel
and Sergi Lopez. Directed by Dominik Moll. In French with English subtitles.
(ATO Pictures)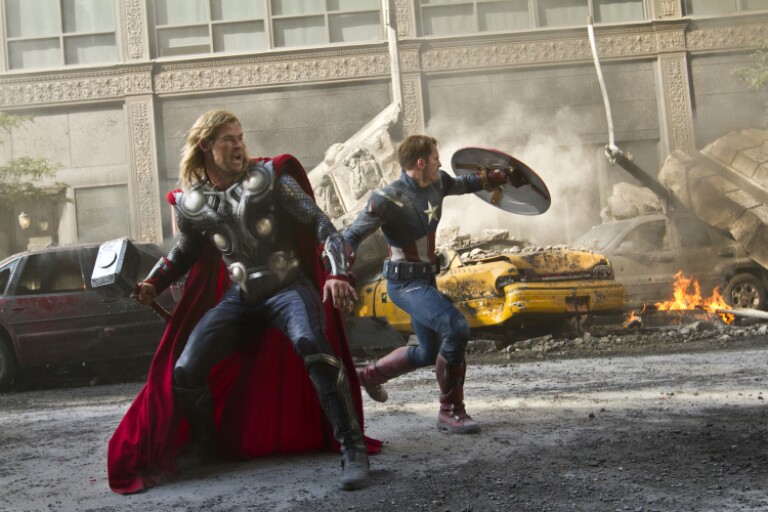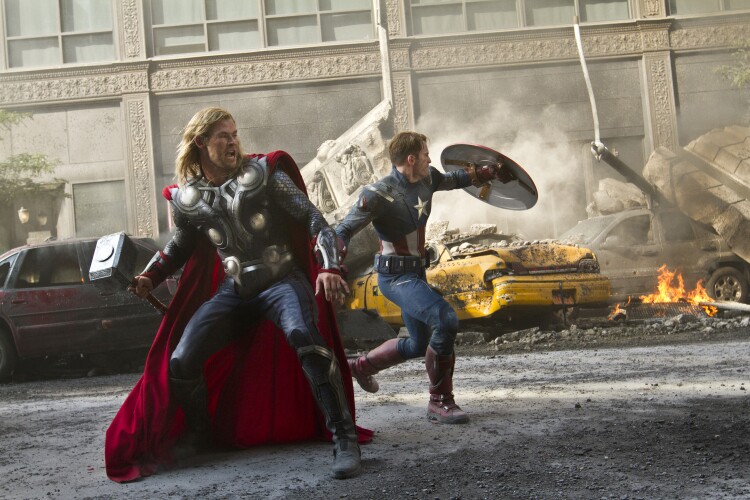 Nick Fury helps form the international super squad S.H.I.E.L.D, which includes superheros Iron-Man, Captain America, Thor, Hulk, Green Arrow and Black Widow. With
Robert Downey Jr.
,
Samuel L. Jackson
, Chris Evans, Chris Hemsworth,
Jeremy Renner
,
Scarlett Johansson
,
Gwyneth Paltrow
, Cobie Smulders and Tom Hiddleston. Directed by
Joss Whedon
.
(Marvel)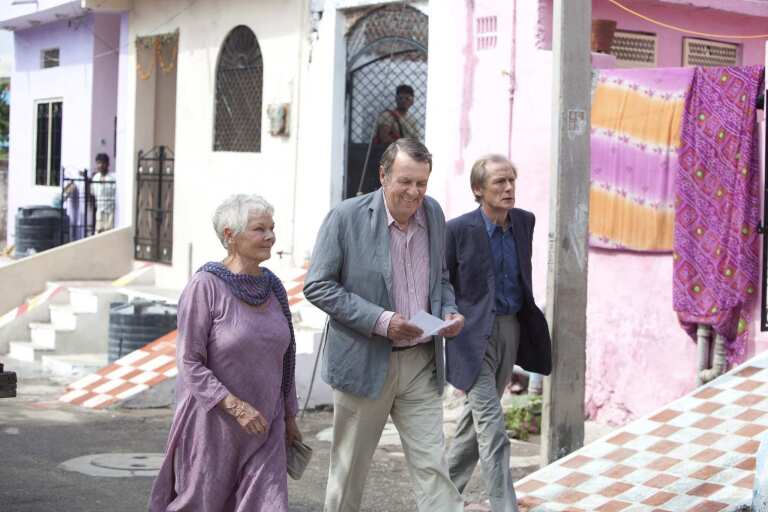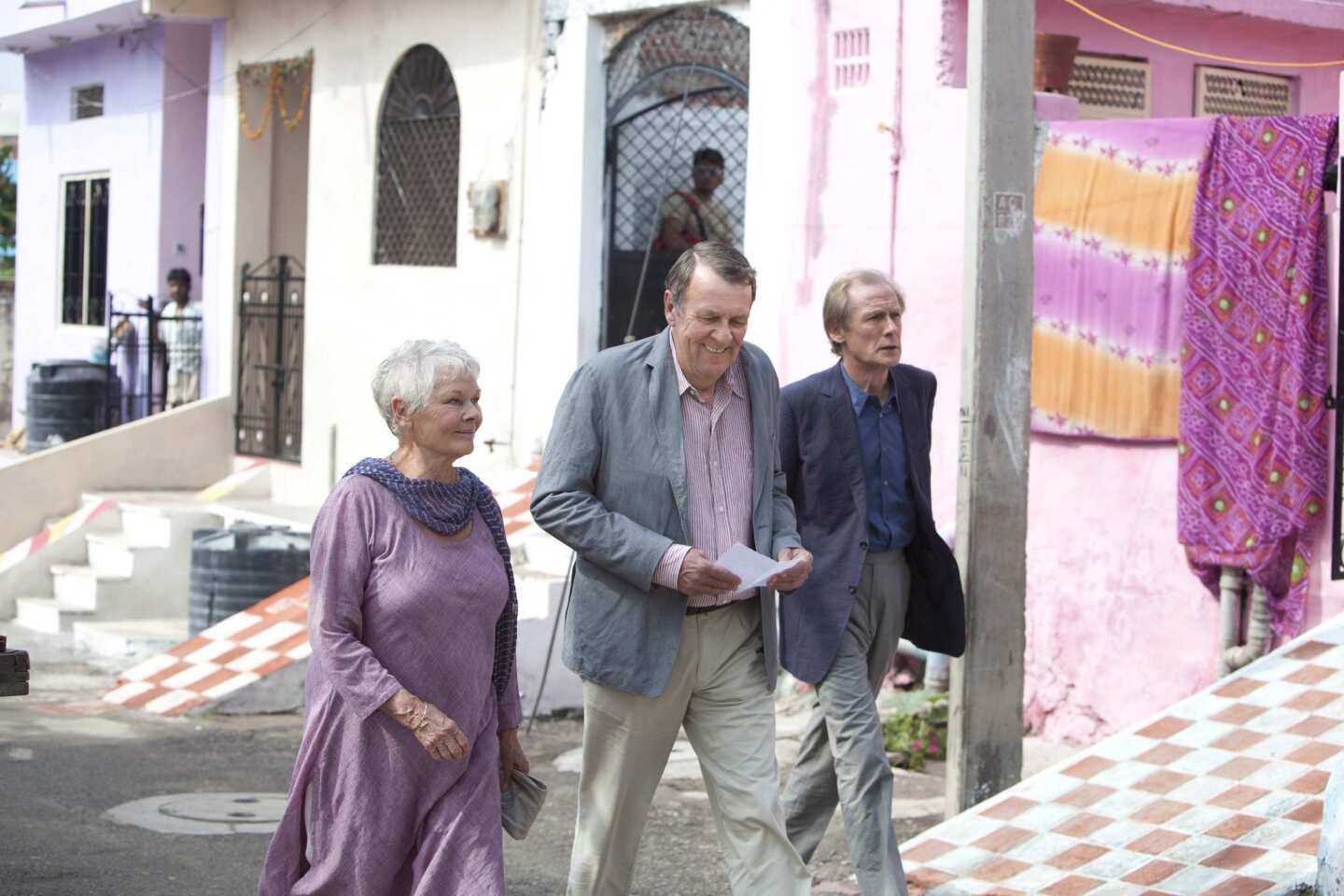 A group of British retirees travel to India to spend their golden years at a newly restored hotel but find the accommodations to be less than palatial. With
Judi Dench
, Bill Nighy, Dev Patel and Tom Wilkinson. Directed by John Madden.
(Ishika Mohan / FOX)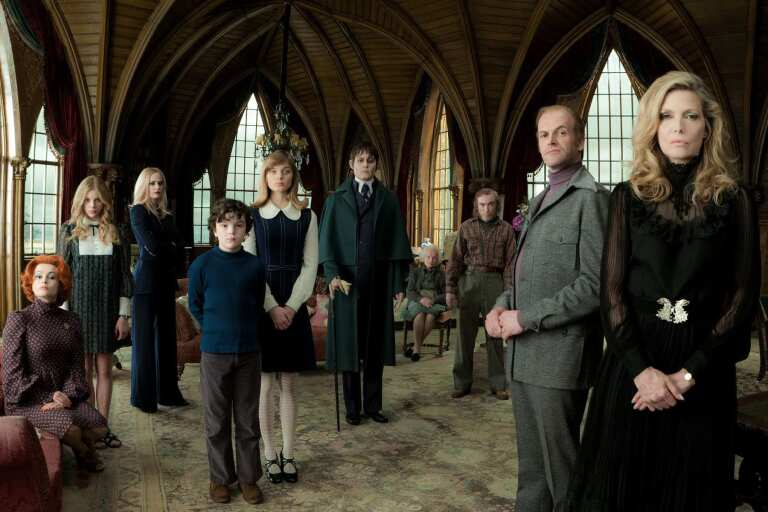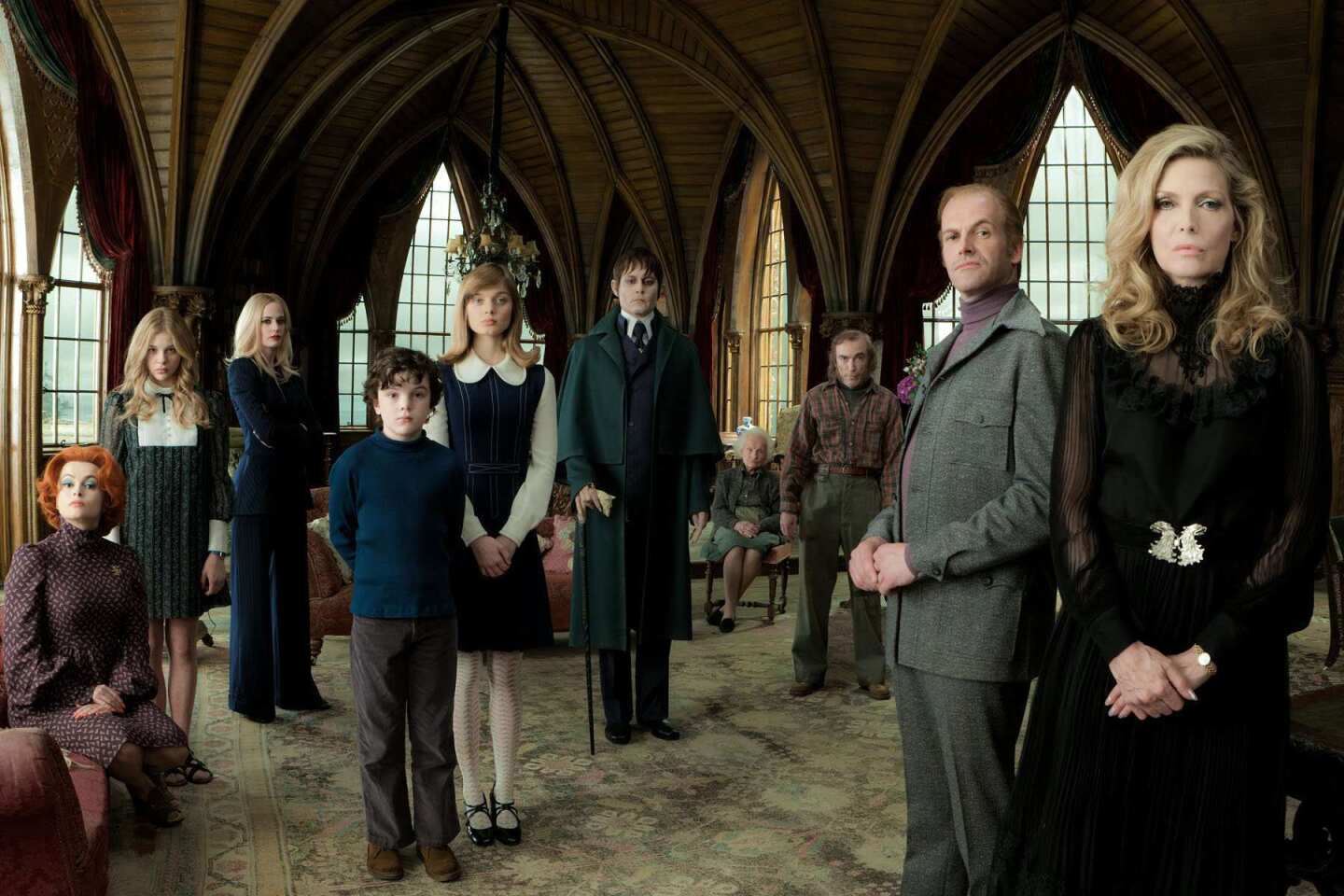 A film adaptation of the gothic-horror TV series about vampire Barnabas Collins' encounters with monsters, witches, werewolves and ghosts. With
Johnny Depp
,
Michelle Pfeiffer
,
Helena Bonham Carter
and
Eva Green
. Directed by
Tim Burton
.
(Warner Bros.)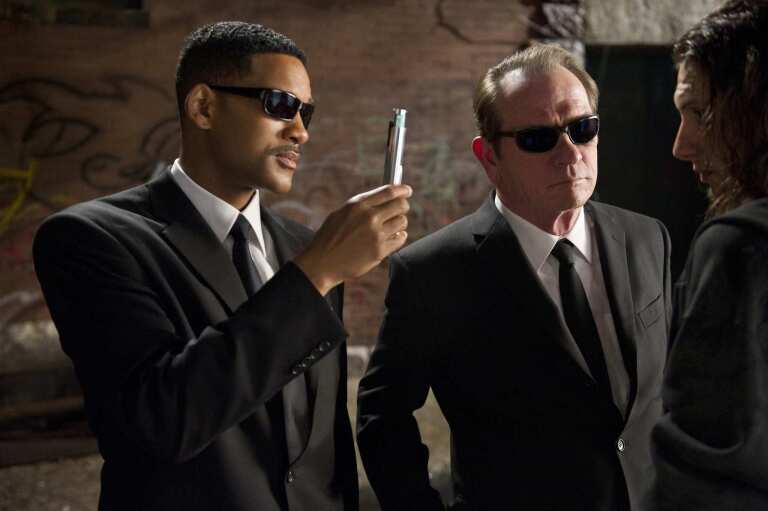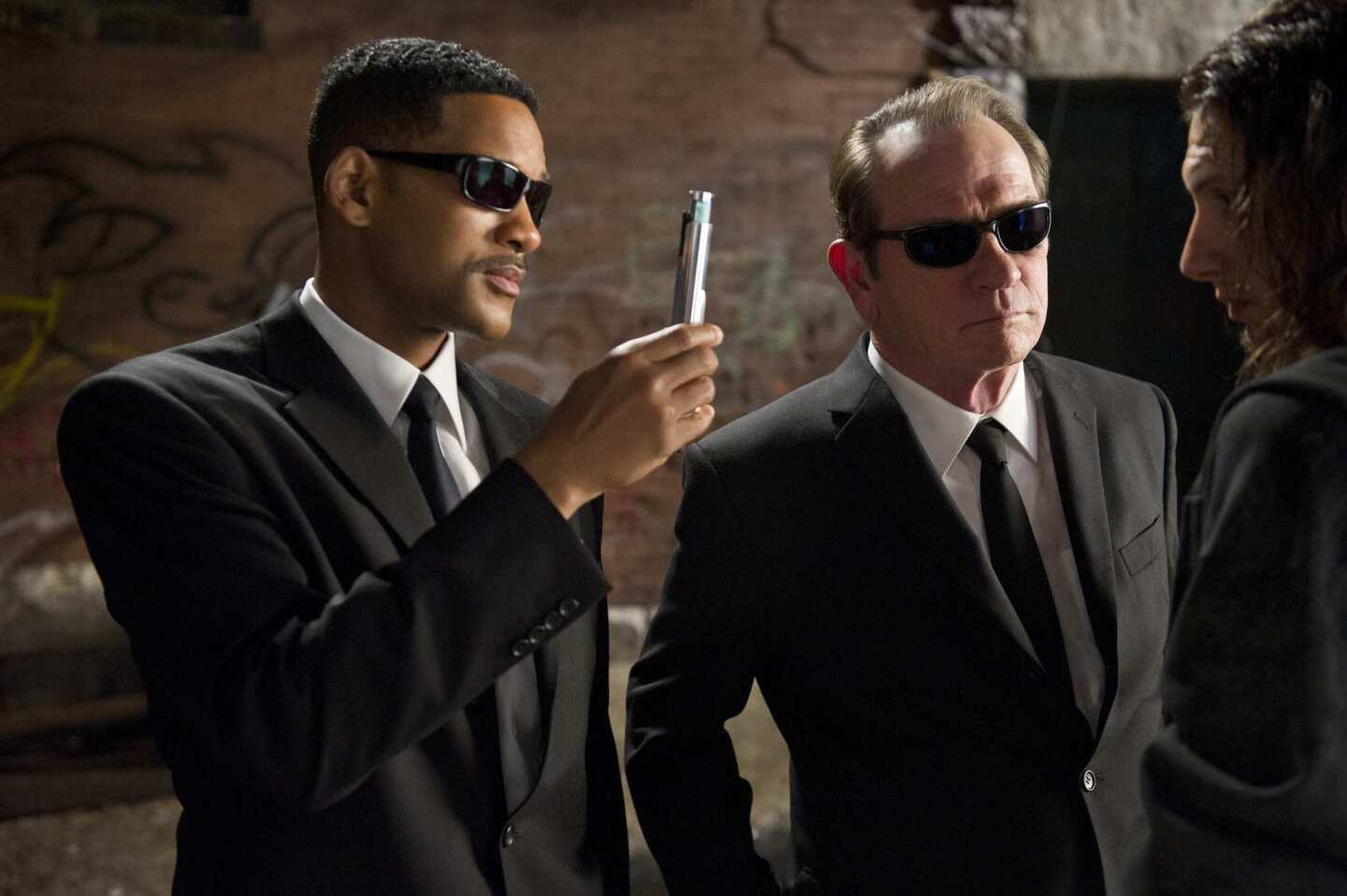 Agents J and K are back running around after all kinds of aliens on the loose in
New York City
. But this time, Agent J travels back in time to the 1960s, where he encounters a much younger version of his partner. With Will Smith,
Tommy Lee Jones
,
Josh Brolin,
Emma Thompson
and Bill Hader. Directed by
Barry Sonnenfeld
.
(Wilson Webb / Columbia Pictures)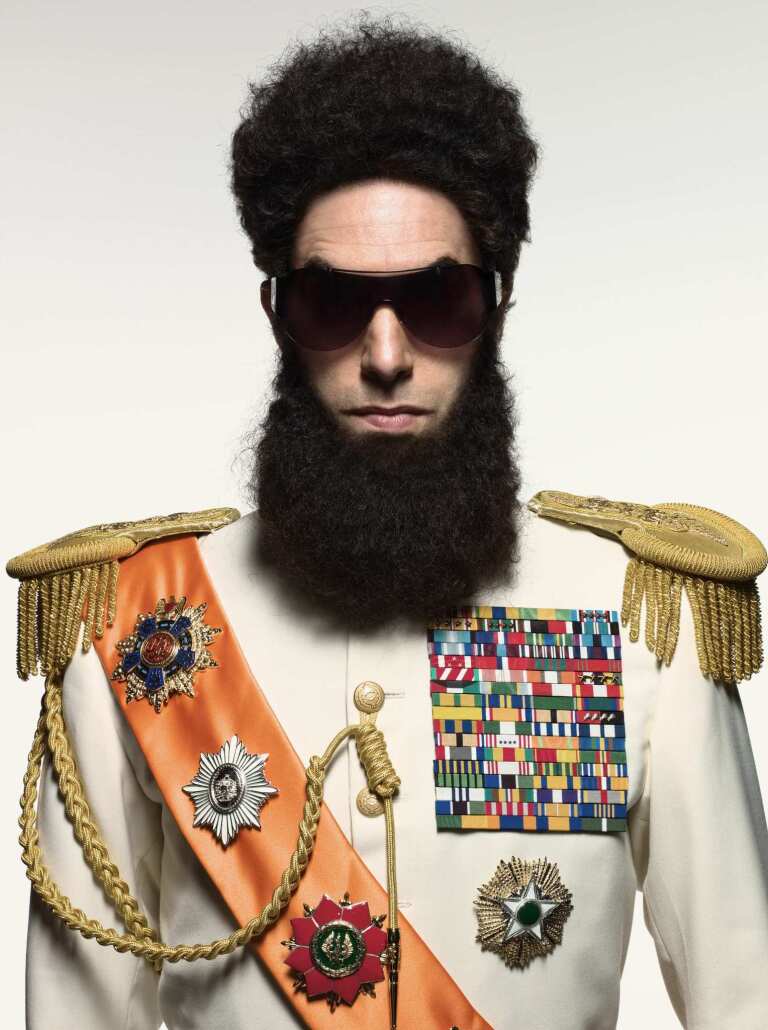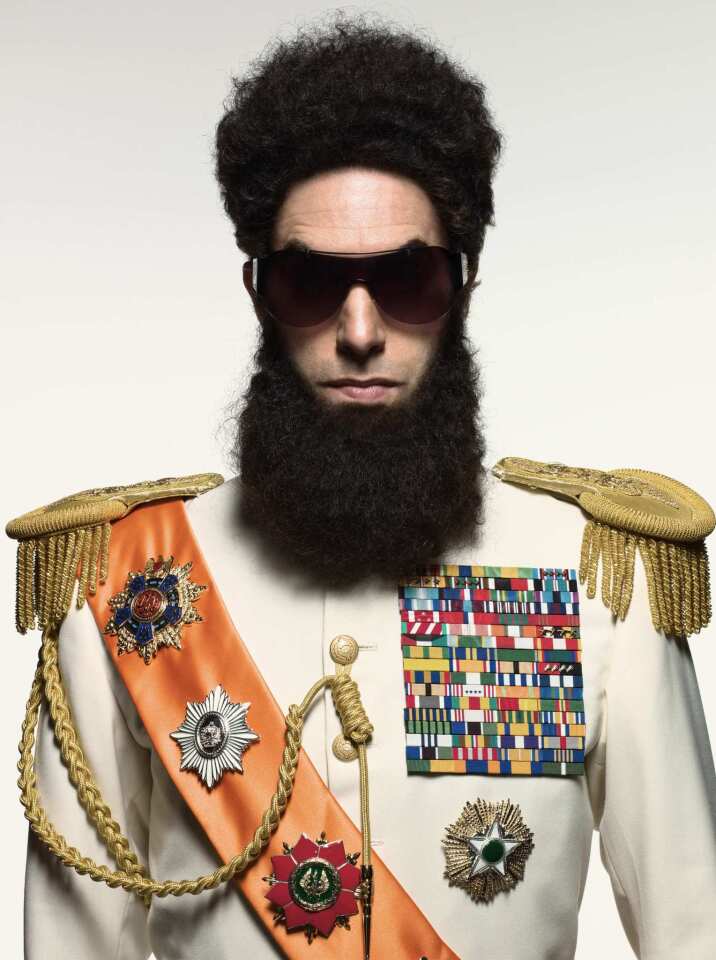 A dictator puts his life on the line to avoid democracy overtaking his beloved country. With
Sacha Baron Cohen
,
Megan Fox
,
Anna Faris
,
Ben Kingsley
, John C. Reilly, B.J. Novak,
Kevin Corrigan
and J.B. Smoove. Directed by Larry Charles.
(Mark Seliger / Paramount)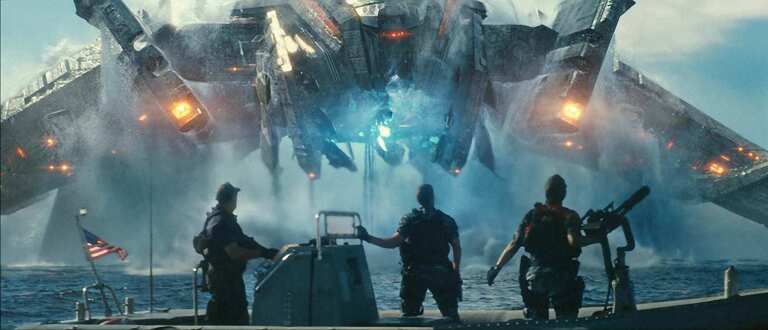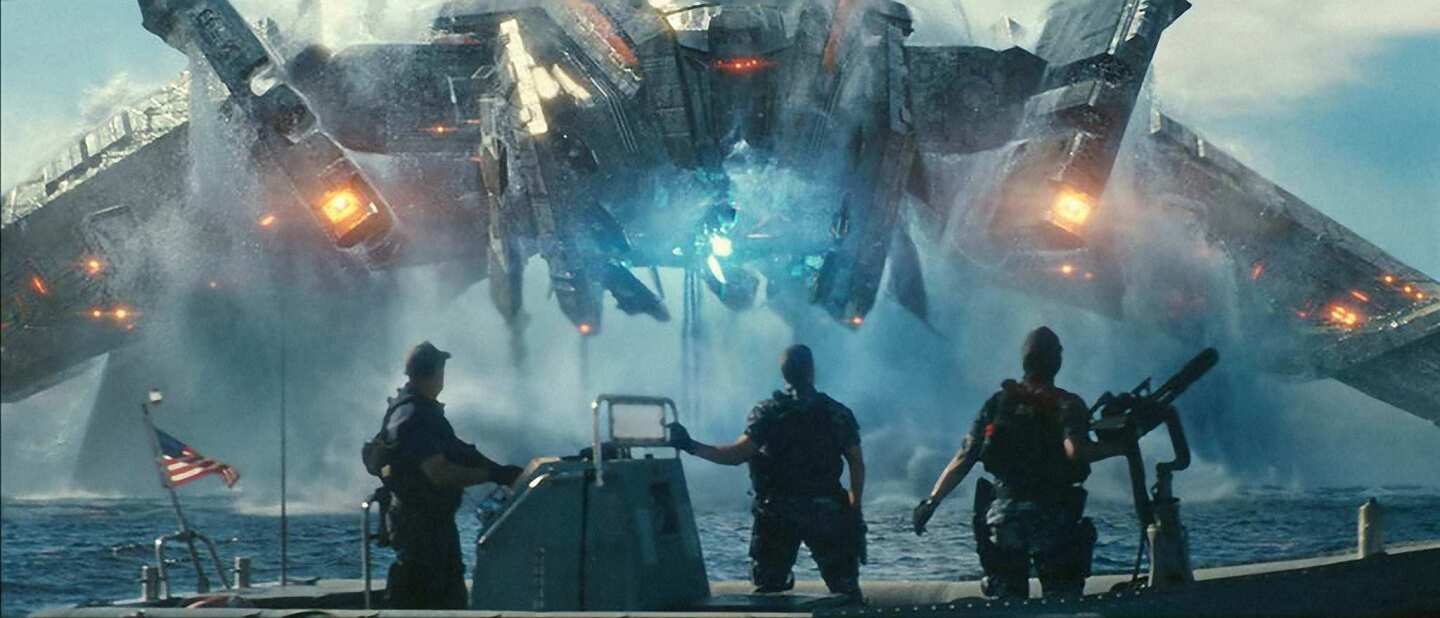 A screen adaptation of the children's game. With Taylor Kitsch,
Brooklyn Decker
,
Alexander Skarsgard
and
Rihanna
. Directed by
Peter Berg
.
(Industrial Light & Magic / Universal)
Directed by Lisa Immordino Vreeland.
(Photo by Louise Dahl-Wolfe; courtesy of Louise Dahl-Wolfe Archive, Center for Creative Photography, University of Arizona, (C) '89 Board of Regents.)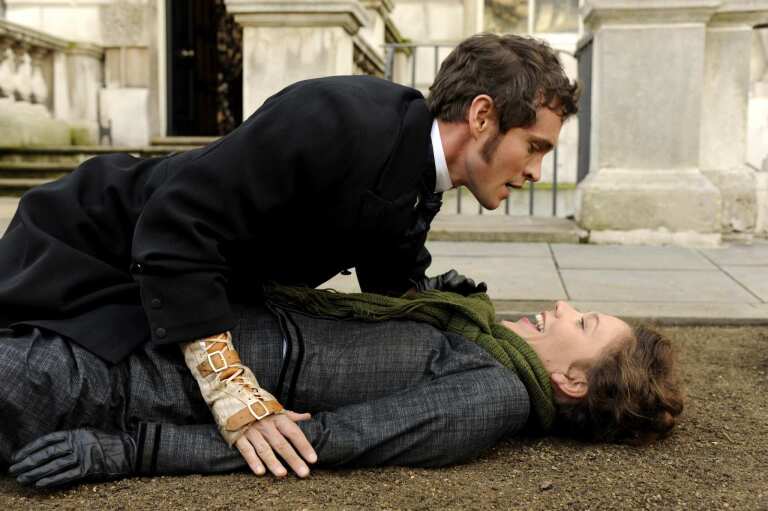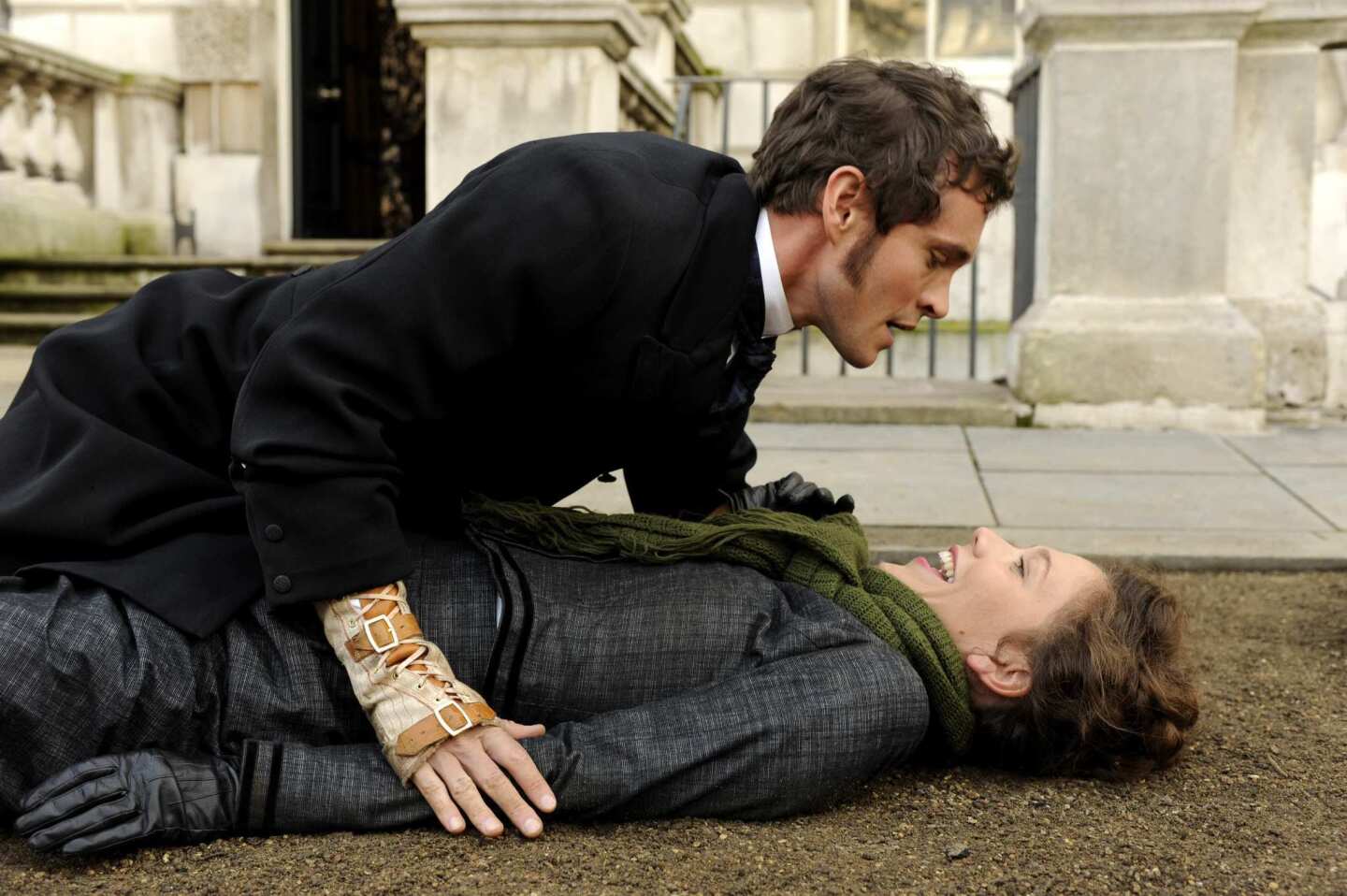 In 1880s London, a hapless doctor stumbles upon inventing the vibrator. With
Maggie Gyllenhaal
, Hugh Dancy,
Jonathan Pryce
and Felicity Jones. Directed by Tanya Wexler.
(Liam Daniel / Sony Pictures Classics)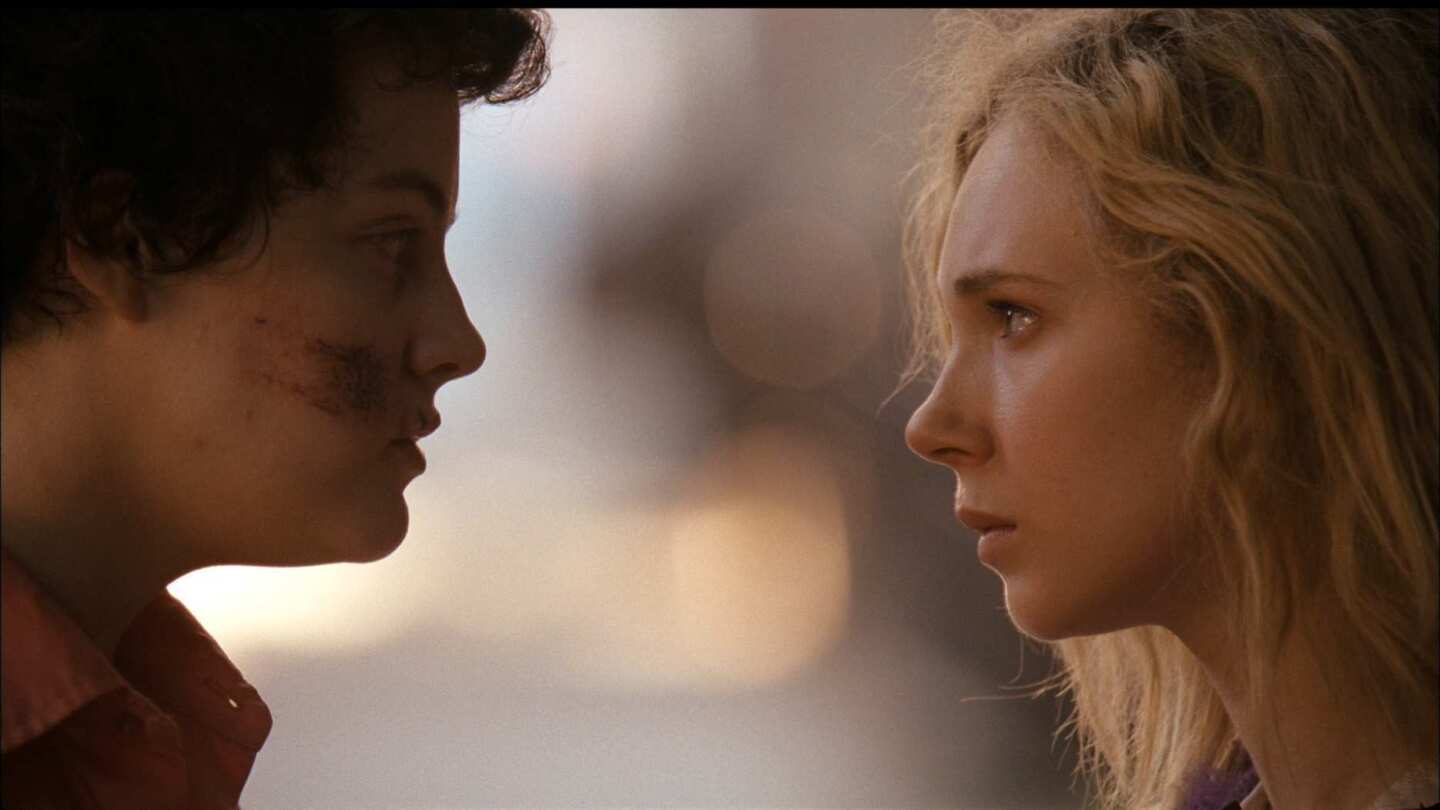 Two teenage girls fall for each other in
New York City
. With Juno Temple, Riley Keough, Cara Seymour and Jena Malone. Directed by Bradley Rust Gray.
(Magnolia Pictures)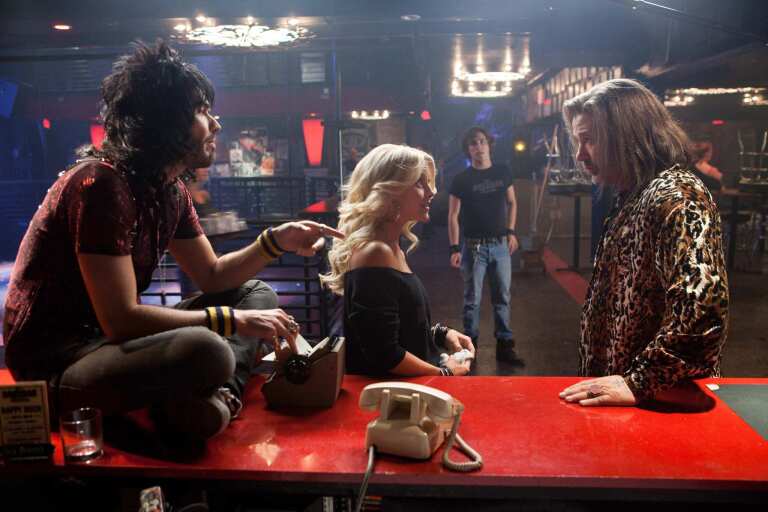 Set in L.A. in 1987, the movie follows an aspiring rocker as he finds his way in the competitive music scene of the Sunset Strip. With Julianne Hough, Diego Boneta,
Russell Brand
and
Paul Giamatti
. Directed by Adam Shankman.
(David James / Warner Bros. Pictures)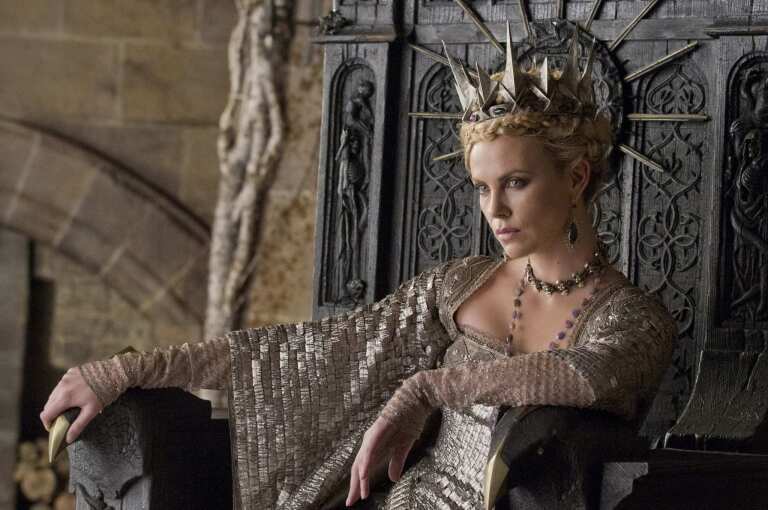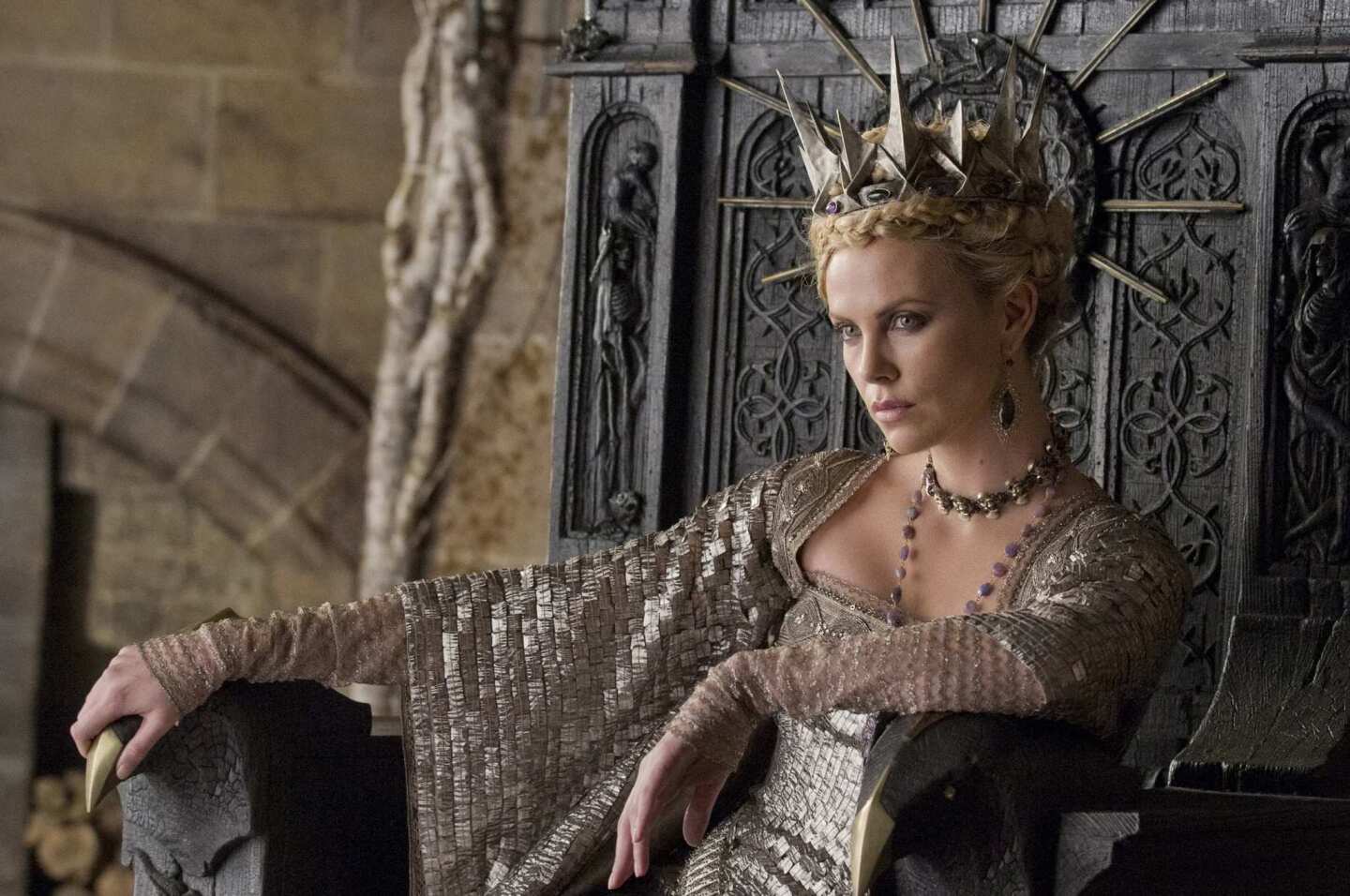 The Brothers Grimm fairytale gets a another darker, adventurous adaptation. With Kristen Stewart,
Charlize Theron
, Chris Hemsworth and Sam Claflin. Directed by Rupert Sanders.
(Alex Bailey / Universal)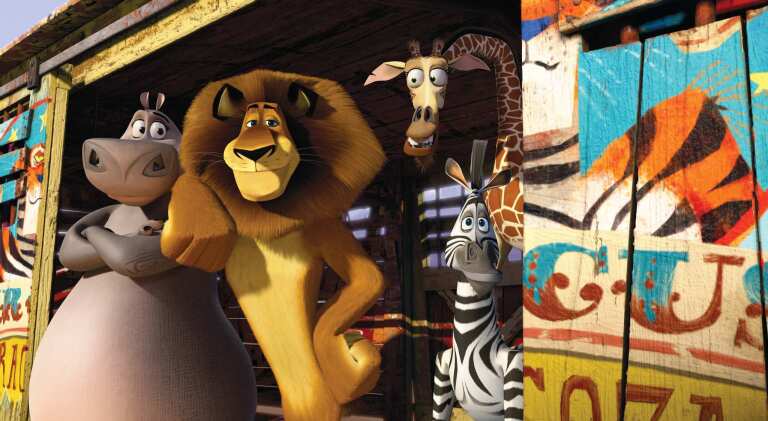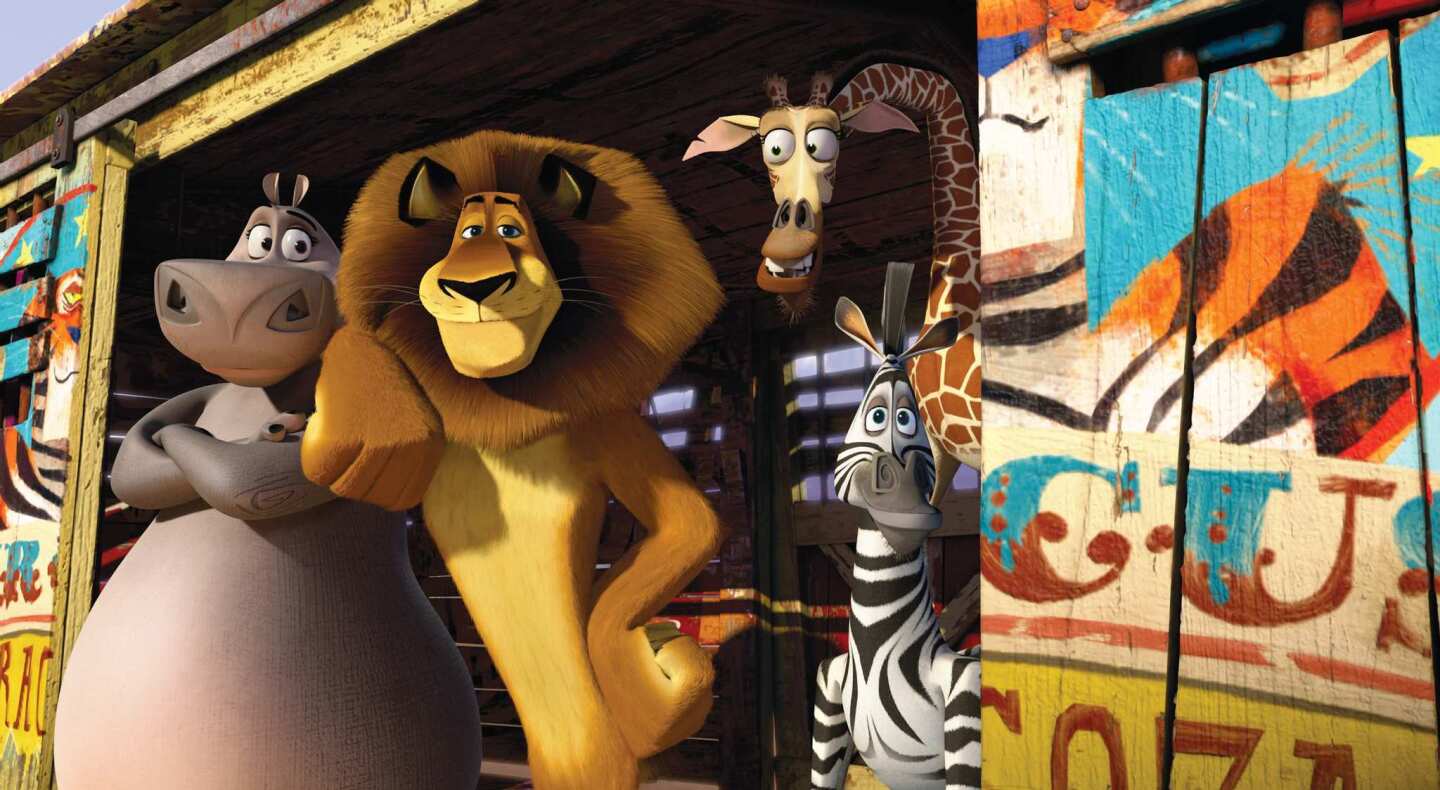 The characters from the animated film take on Europe with new friends. With Chris Rock,
Ben Stiller
and
Jada Pinkett Smith
. Directed by Eric Darnell.
(DreamWorks Animation)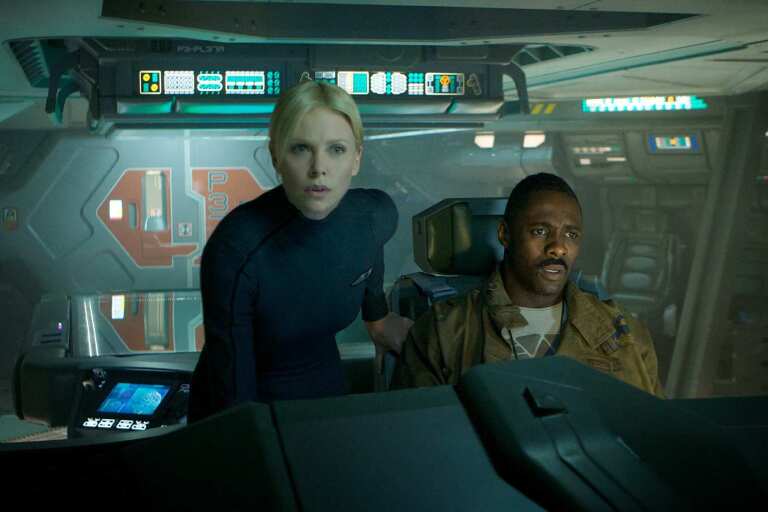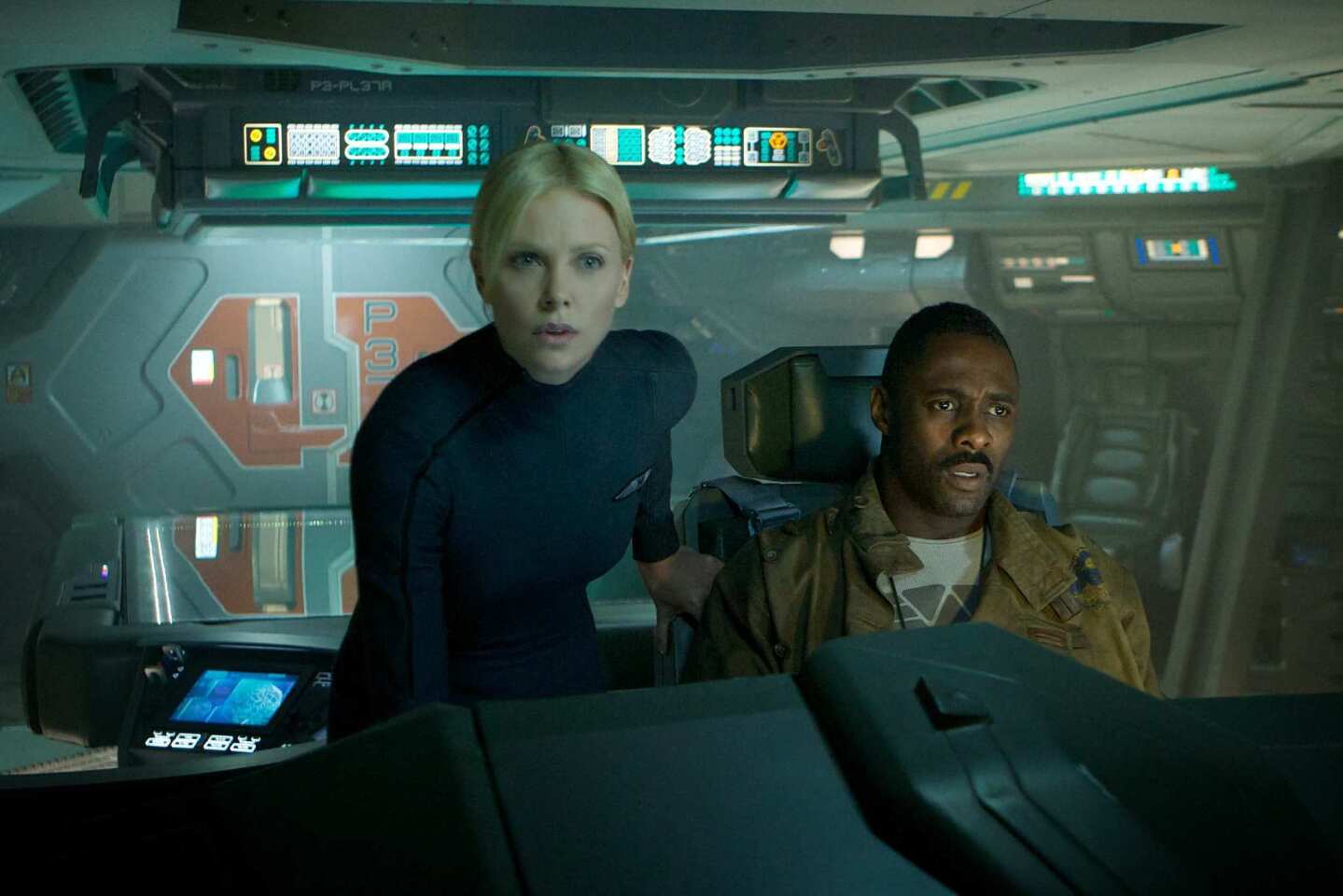 A team of space explorers becomes embroiled in a battle to save the future of the human race. With Noomi Rapace, Michael Fassbender, Idris Elba and Logan Marshall-Green. Directed by
Ridley Scott
.
(Kerry Brown / 20th Century Fox')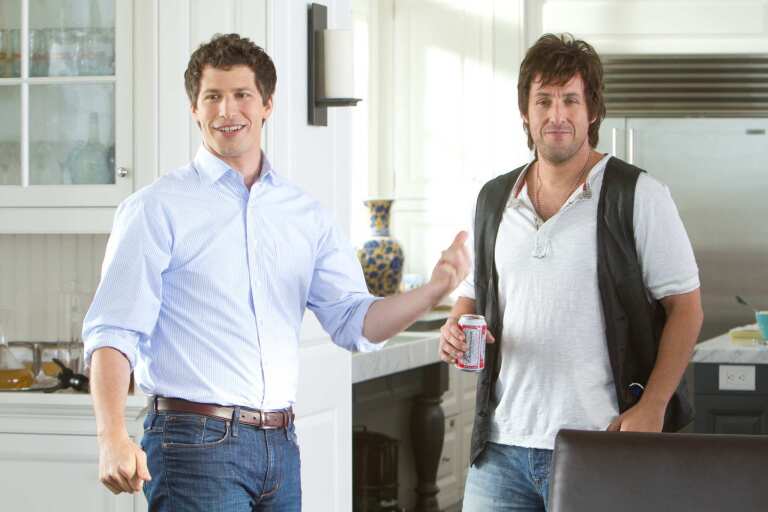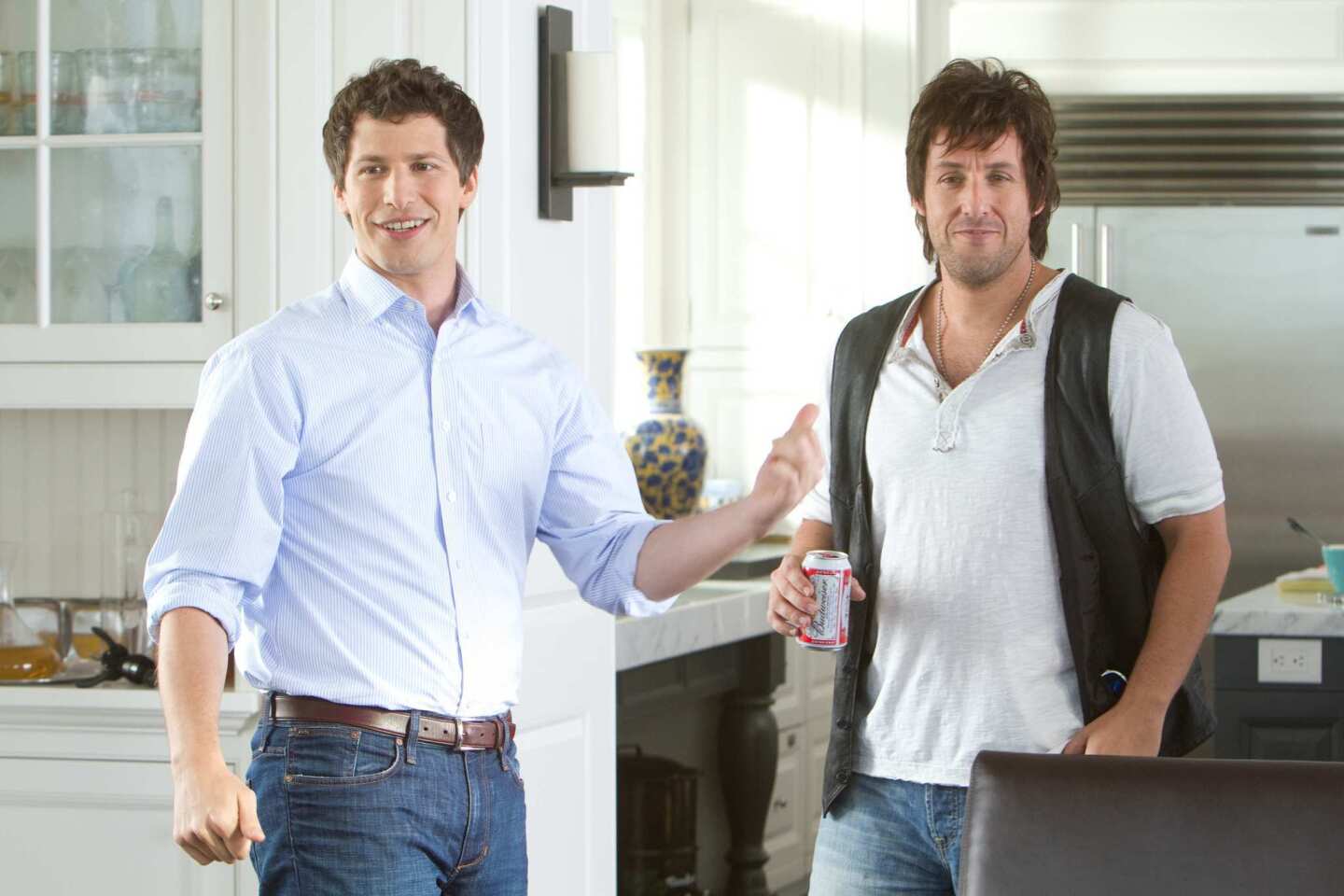 A father moves in with his son and his fiancee and they don't see eye-to-eye. With
Adam Sandler
, Andy Samberg,
Leighton Meester
and
James Caan
. Directed by Sean Anders.
(Tracy Bennett / Sony Pictures)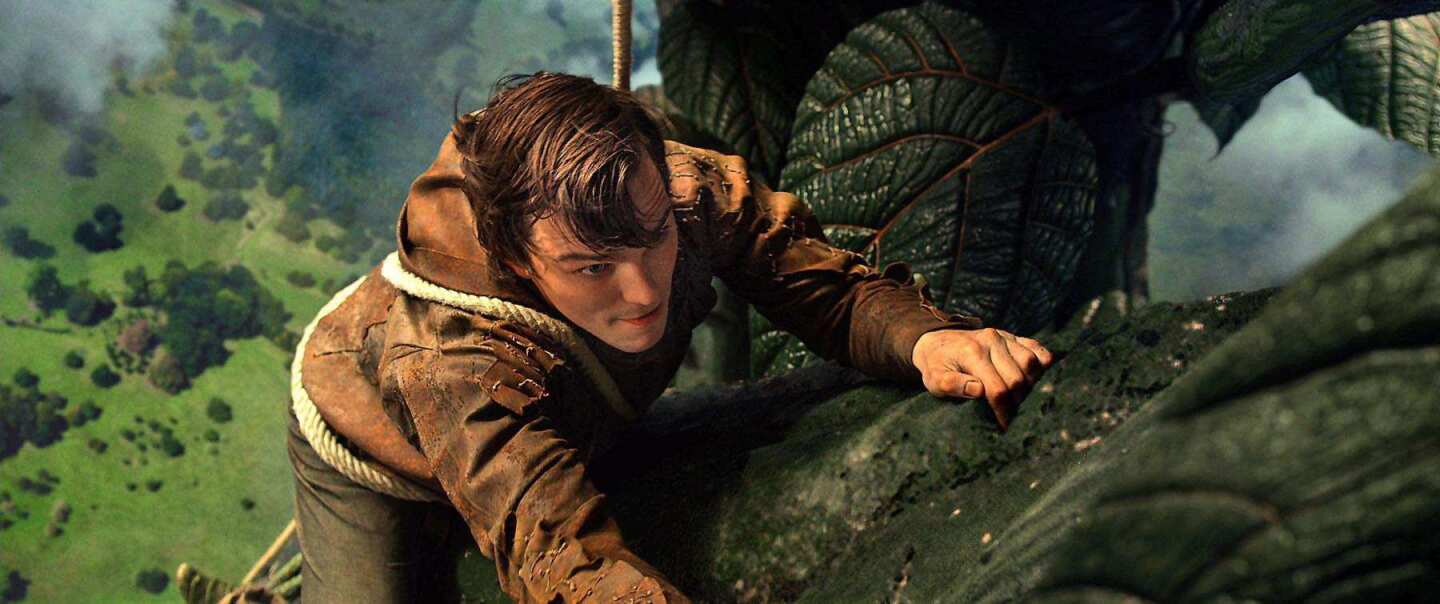 Giants and humans clash when a princess is kidnapped in this retelling of Jack and the Beanstalk. With Nicholas Hoult,
Stanley Tucci
,
Ewan McGregor
,
Ian McShane
and Bill Nighy. Directed by
Bryan Singer
.
(Warner Bros. Pictures)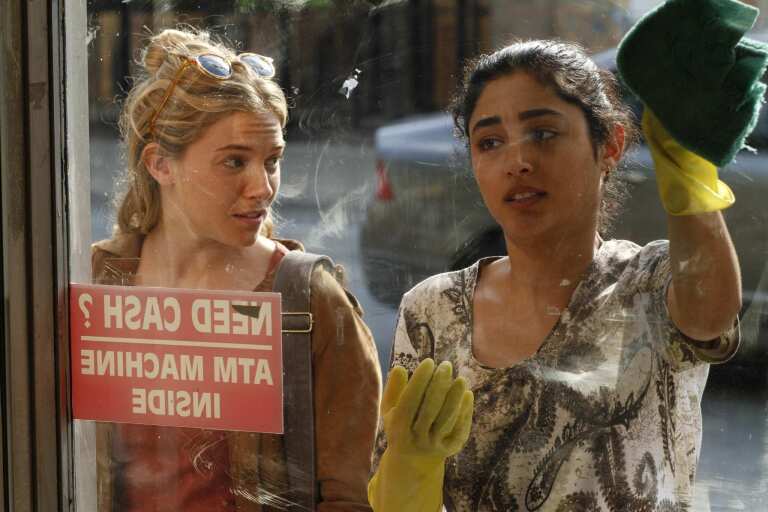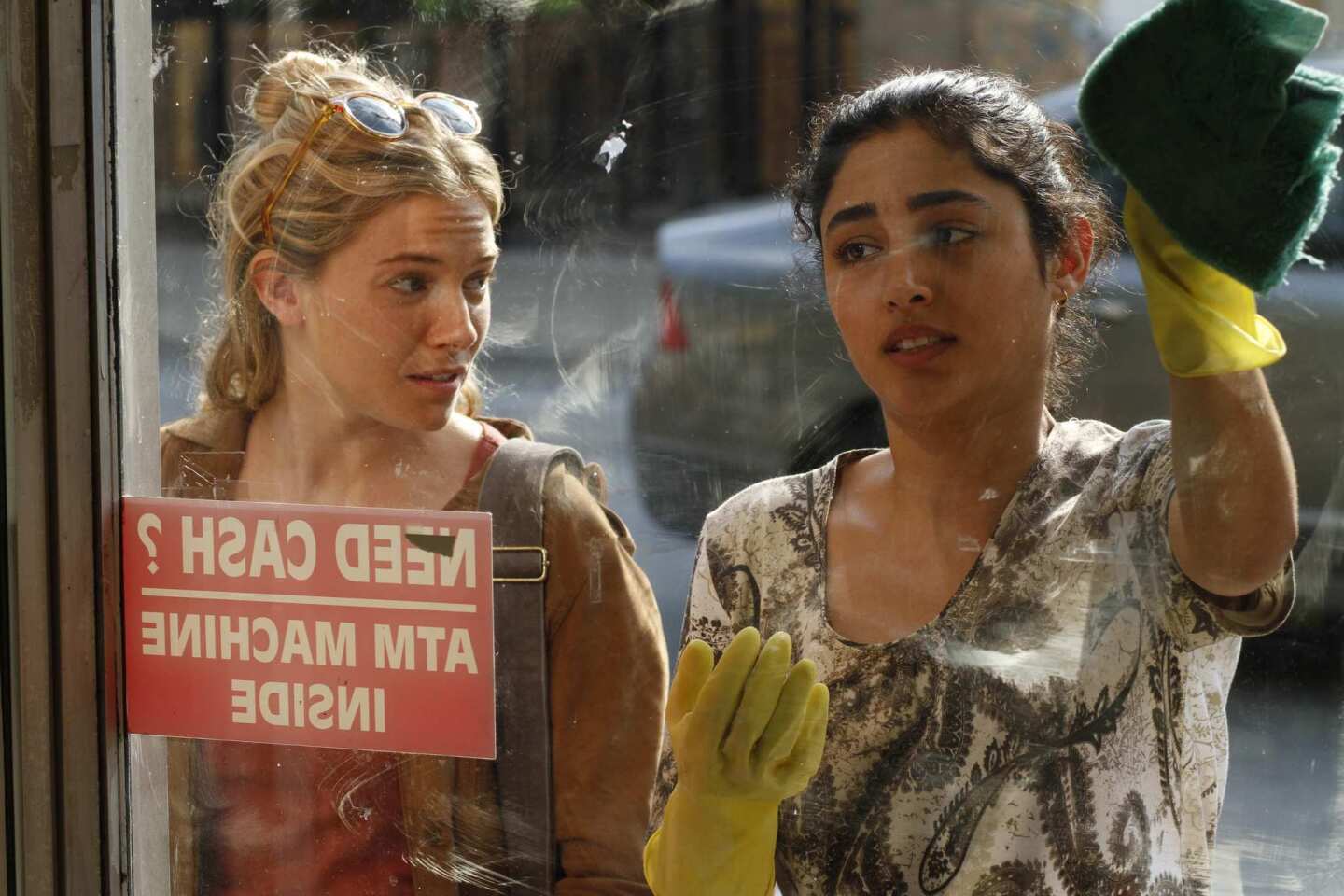 A housewife from Chicago sets out for Las Vegas to compete in a belly-dancing competition. With
Sienna Miller
, Golshifteh Farahani and Roschdy Zem. Directed by Rachid Bouchareb.
(Roger Arpajou / Cohen Media Group)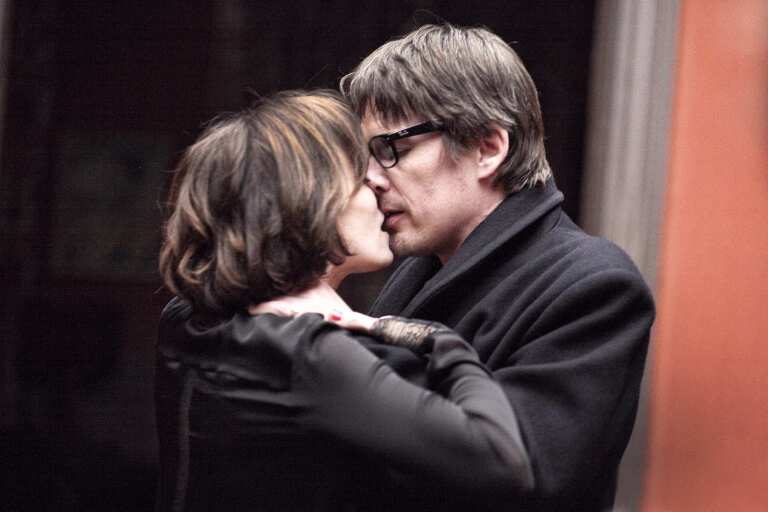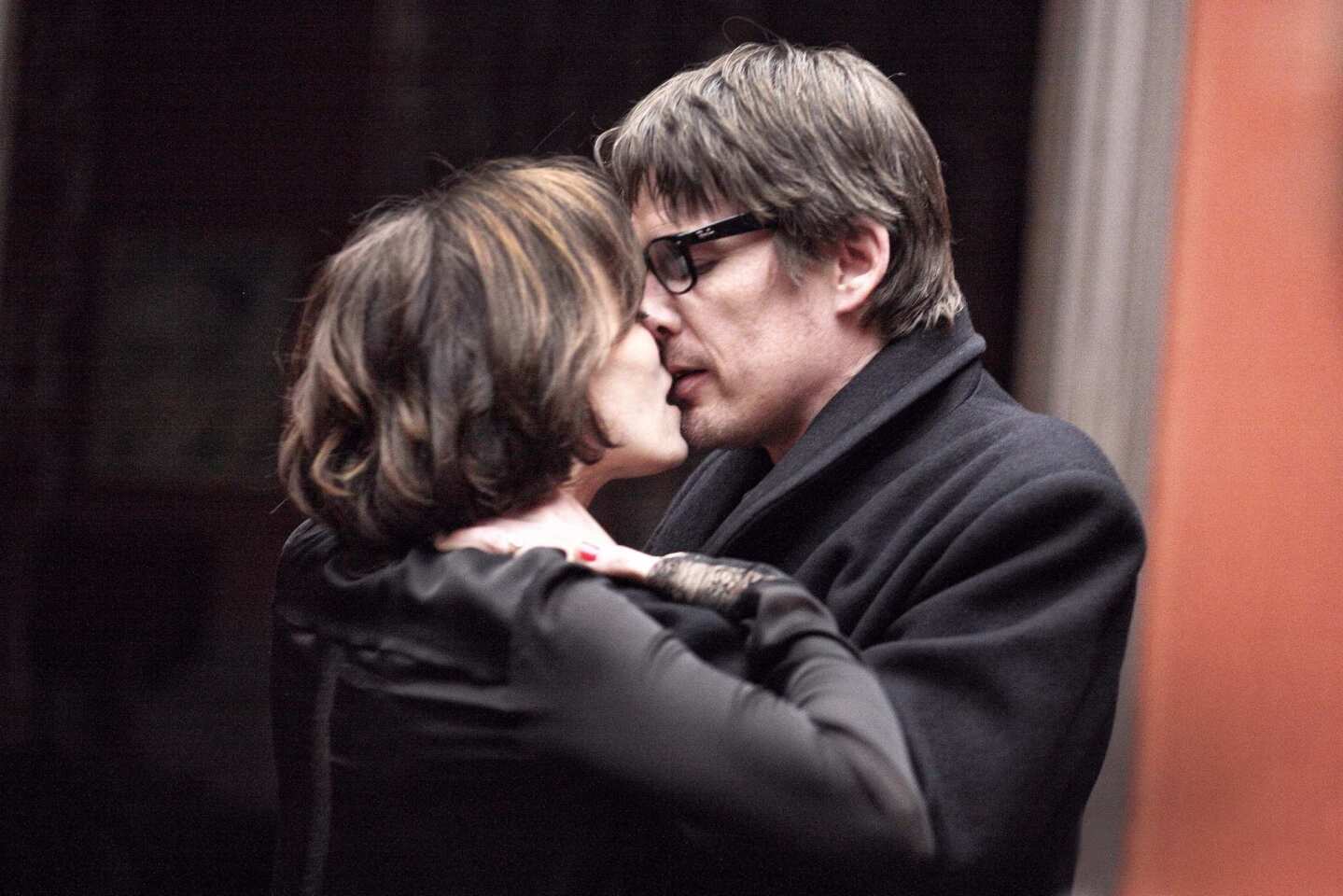 A struggling American writer who has recently moved to Paris to be closer to his young daughter begins a romance with a mysterious woman, and soon people start dying all around him. With
Ethan Hawke
,
Kristin Scott Thomas
and Joanna Kulig. Directed by Pawel Pawlikowski.
(ATO Pictures)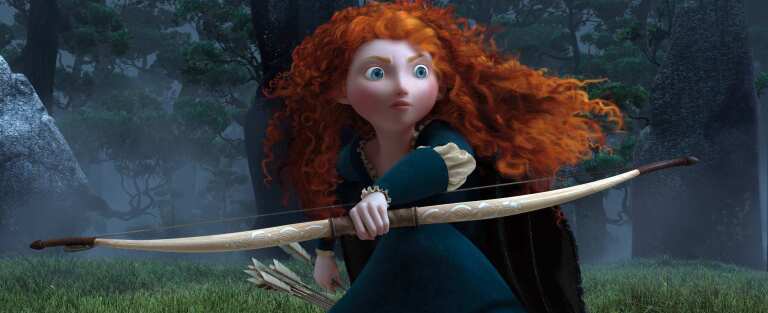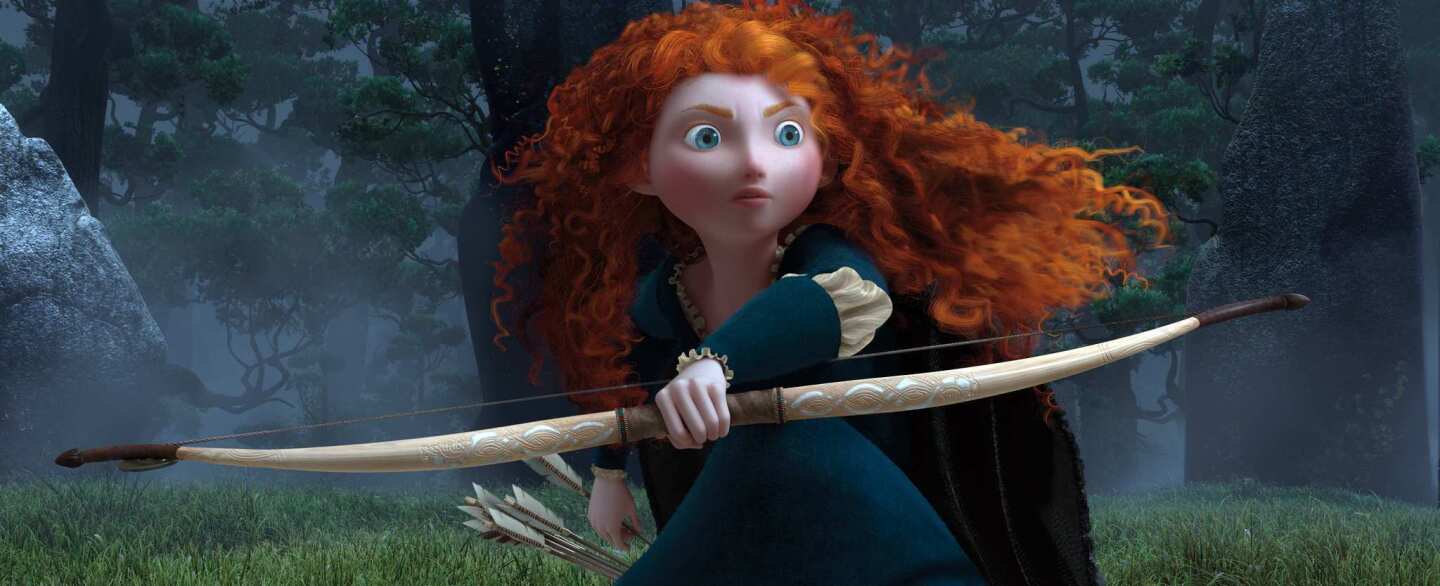 A princess has to rely on her bravery and archery skills to break a curse that befalls her kingdom. With the voices of Kelly Macdonald,
Emma Thompson
,
Billy Connolly
and
Julie Walters
. Directed by Mark Andrews and Brenda Chapman.
(Pixar)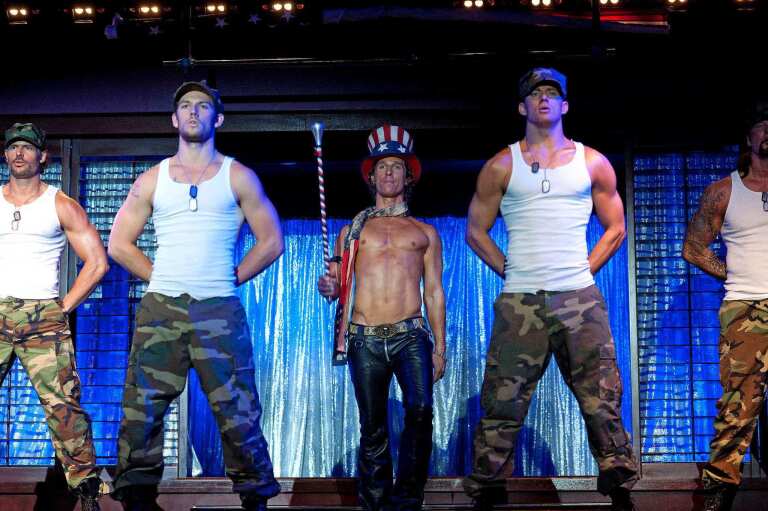 This film chronicles the shenanigans of a pack of male strippers, based on the life experiences of
Channing Tatum
in his pre-Hollywood days. With Alex Pettyfer,
Matthew McConaughey
, Matt Bomer and
Olivia Munn
. Directed by
Steven Soderbergh
.
(Glen Wilson / Warner Bros)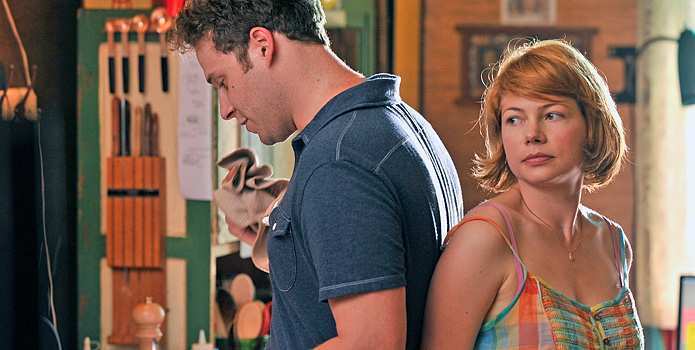 A woman struggles between two loves. With
Michelle Williams
,
Seth Rogen
, Luke Kirby and
Sarah Silverman
. Written and directed by
Sarah Polley
.
(Magnolia Pictures)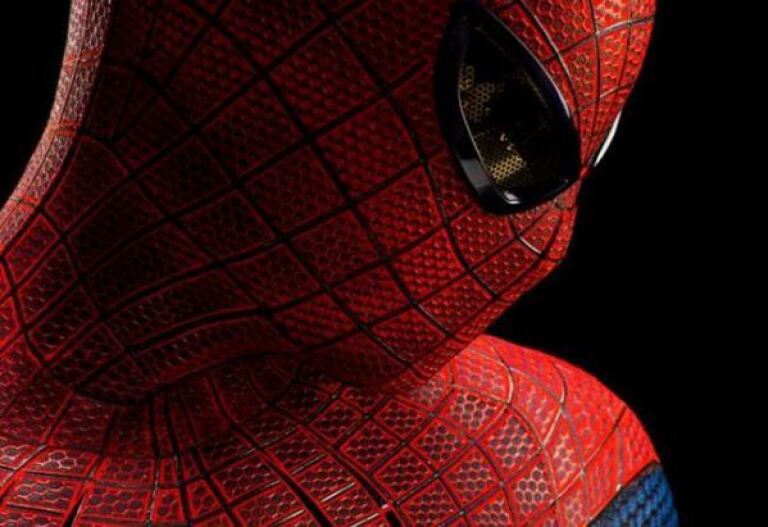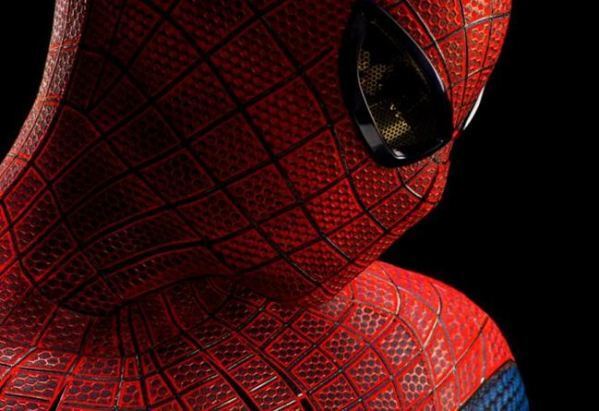 Peter Parker deals with arachnid super-powers in this new reboot of the comic book. With Andrew Garfield, Emma Stone,
Rhys Ifans
,
Martin Sheen
, Chris Zylka and
Sally Field
. Directed by Marc Webb.
(Sony)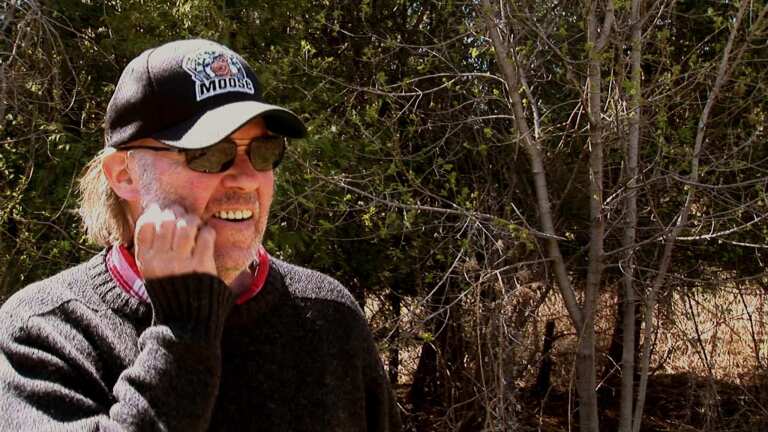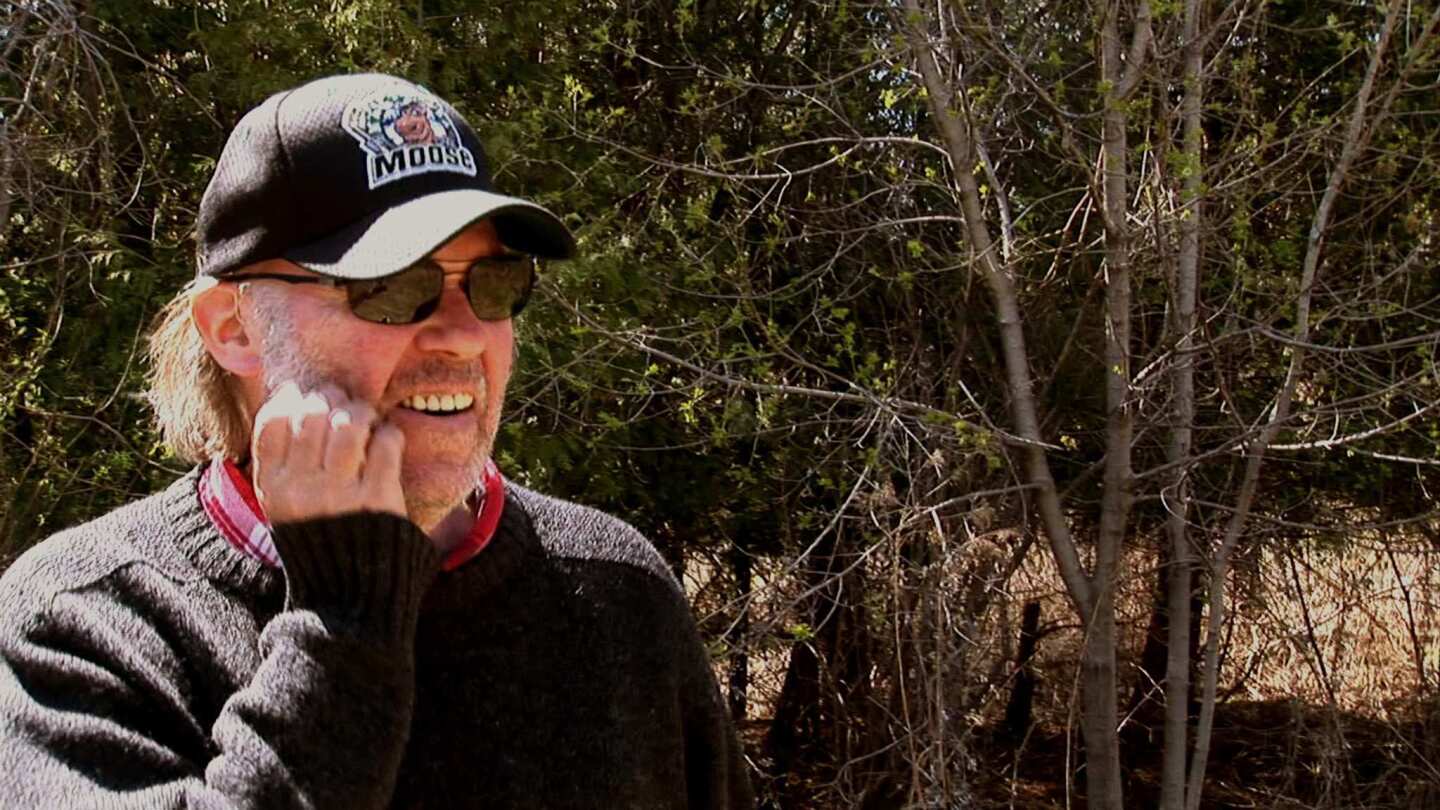 A
documentary
on the legendary singer and the Massey Hall in Toronto. Directed by
Jonathan Demme
.
(Sony Pictures Classics)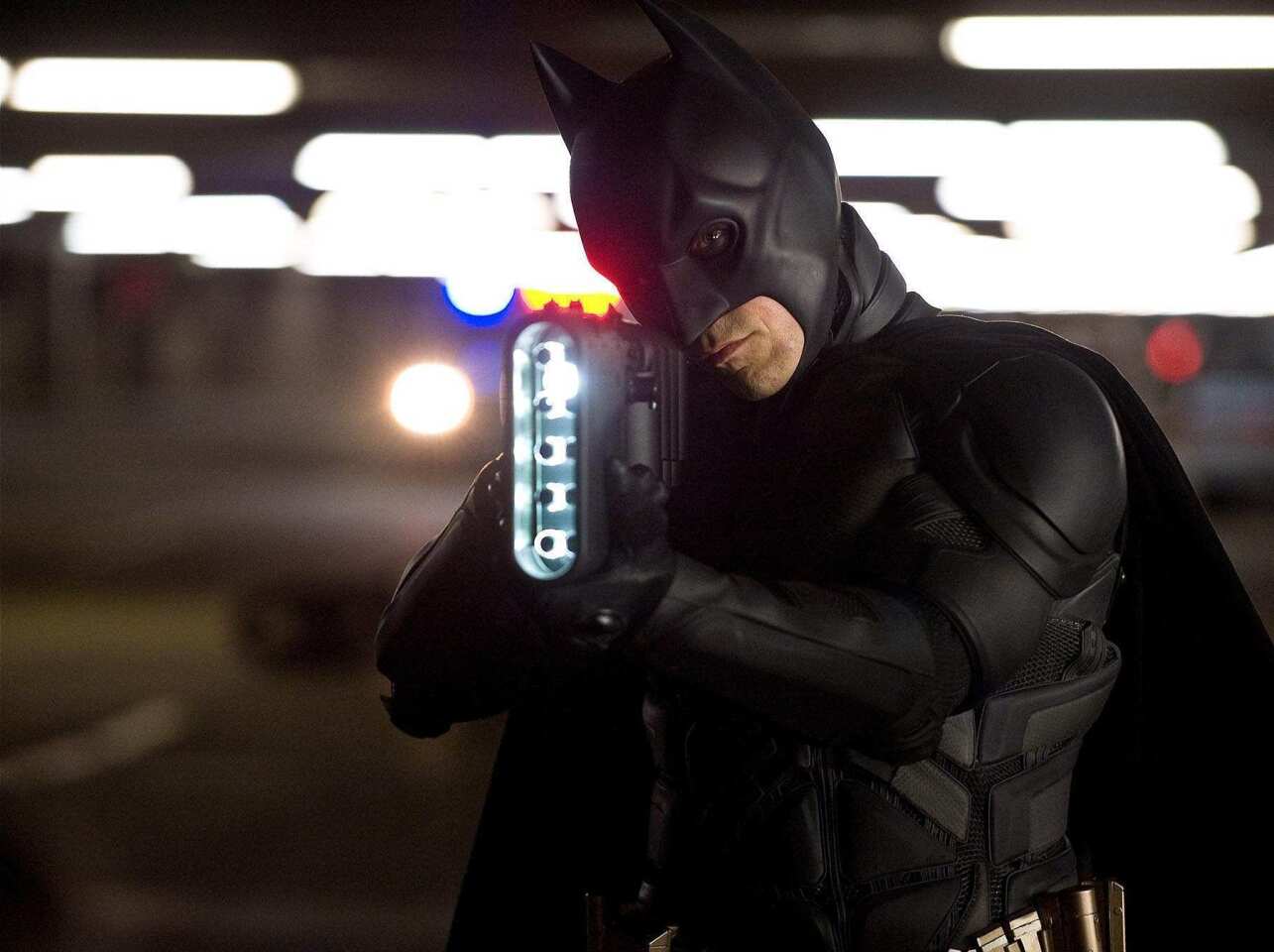 Bane and Catwoman take on Gotham in the final chapter of
Christopher Nolan's
Batman trilogy. With
Christian Bale
,
Michael Caine
,
Anne Hathaway
and Tom Hardy. Written by Jonathan Nolan and Christopher Nolan. Directed by Christopher Nolan.
(Ron Phillips / Warner Bros.)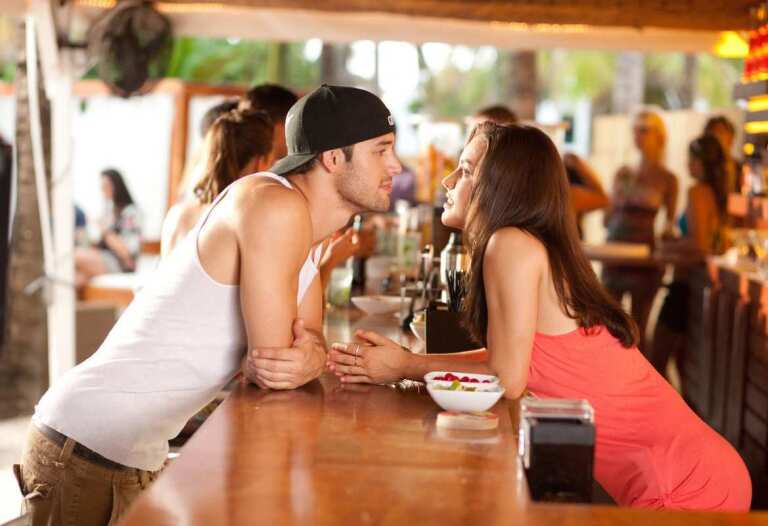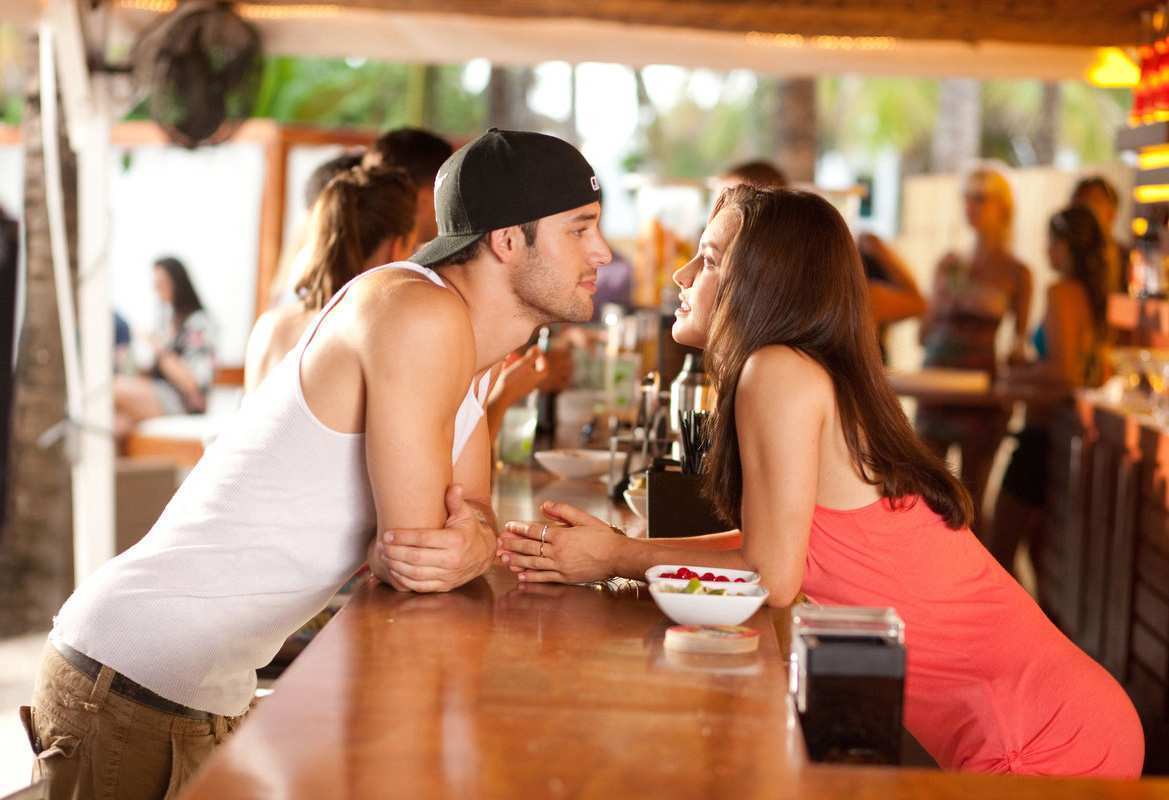 A girl moves to Miami and wants to join a dance crew, but the neighborhood they hail from is being threatened her father's development company. With Ryan Guzman, Kathryn McCormick, Misha Gabriel and
Peter Gallagher
. Written by Jenny Mayer. Directed by Scott Speer.
(Sam Emerson / Summit Entertainment)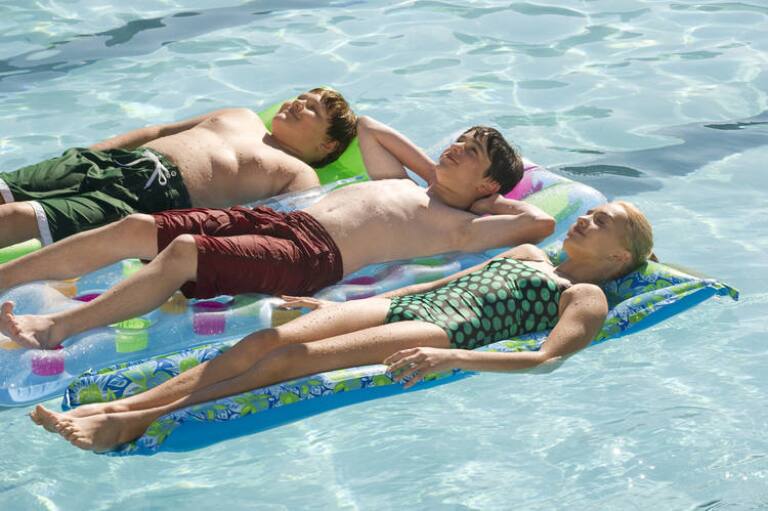 Greg gears up for summer, but things don't go according to plan. With Zachary Gordon, Devon Bostick, Rachael Harris and Robert
Capron
.
(Diyah Pera / Fox)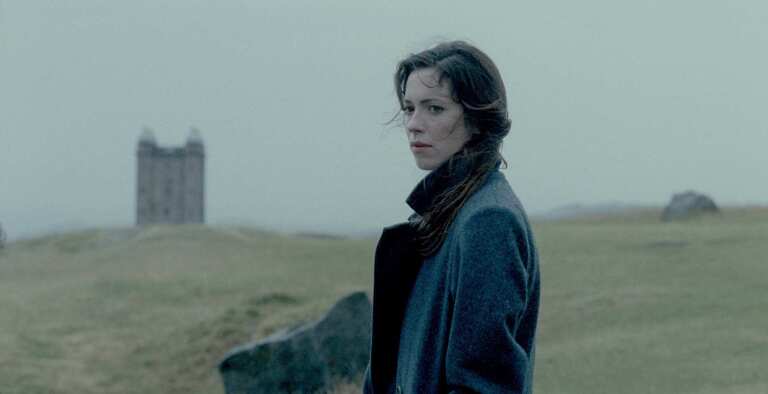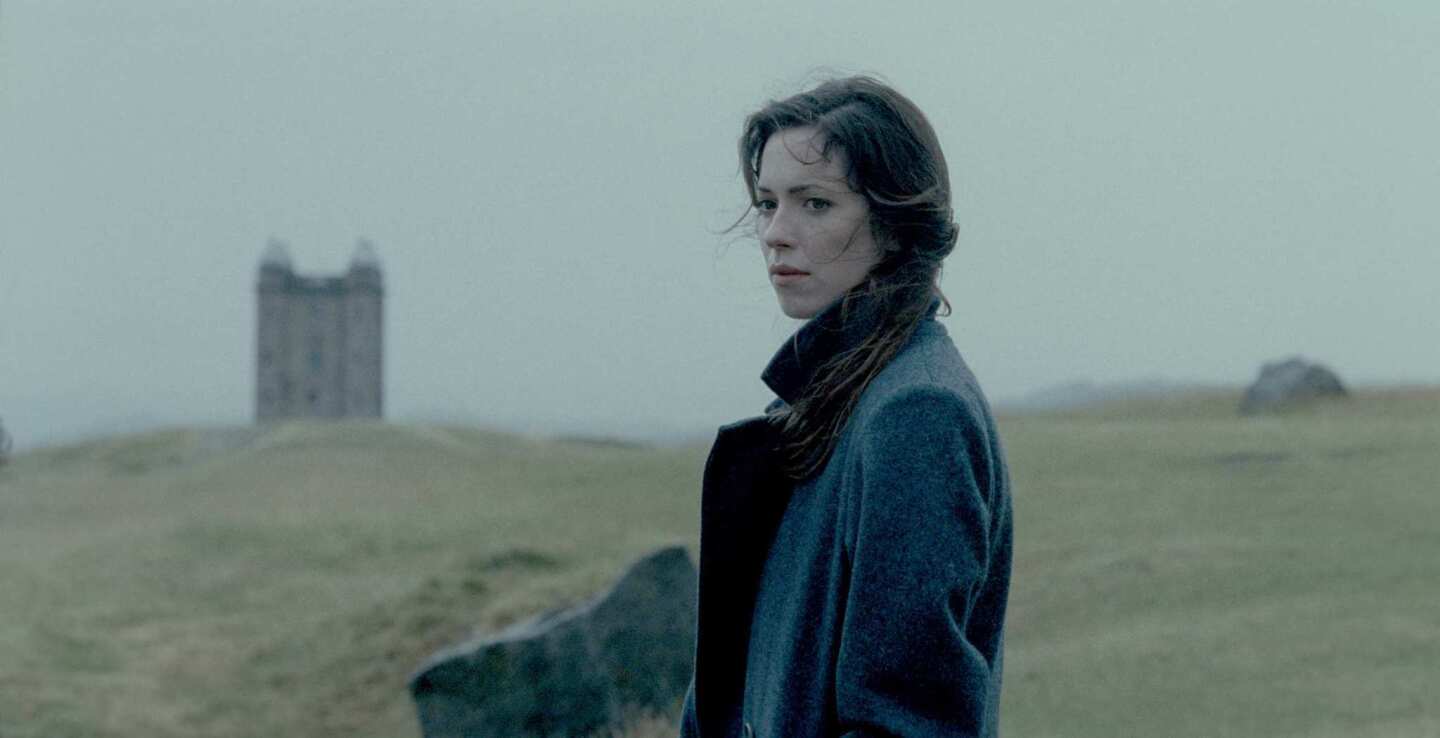 A woman goes to an English boarding school to explain ghost sightings. With Rebecca Hall,
Dominic West
and Imelda Staunton. Directed by Nick Murphy.
(Cohen Media Group)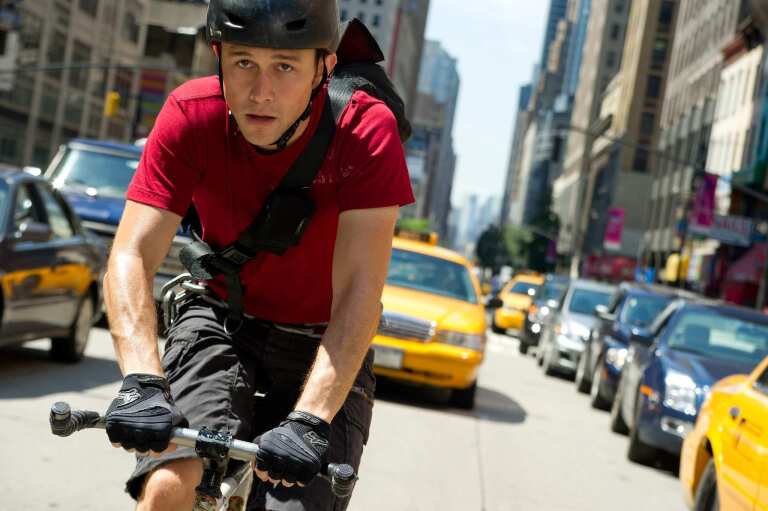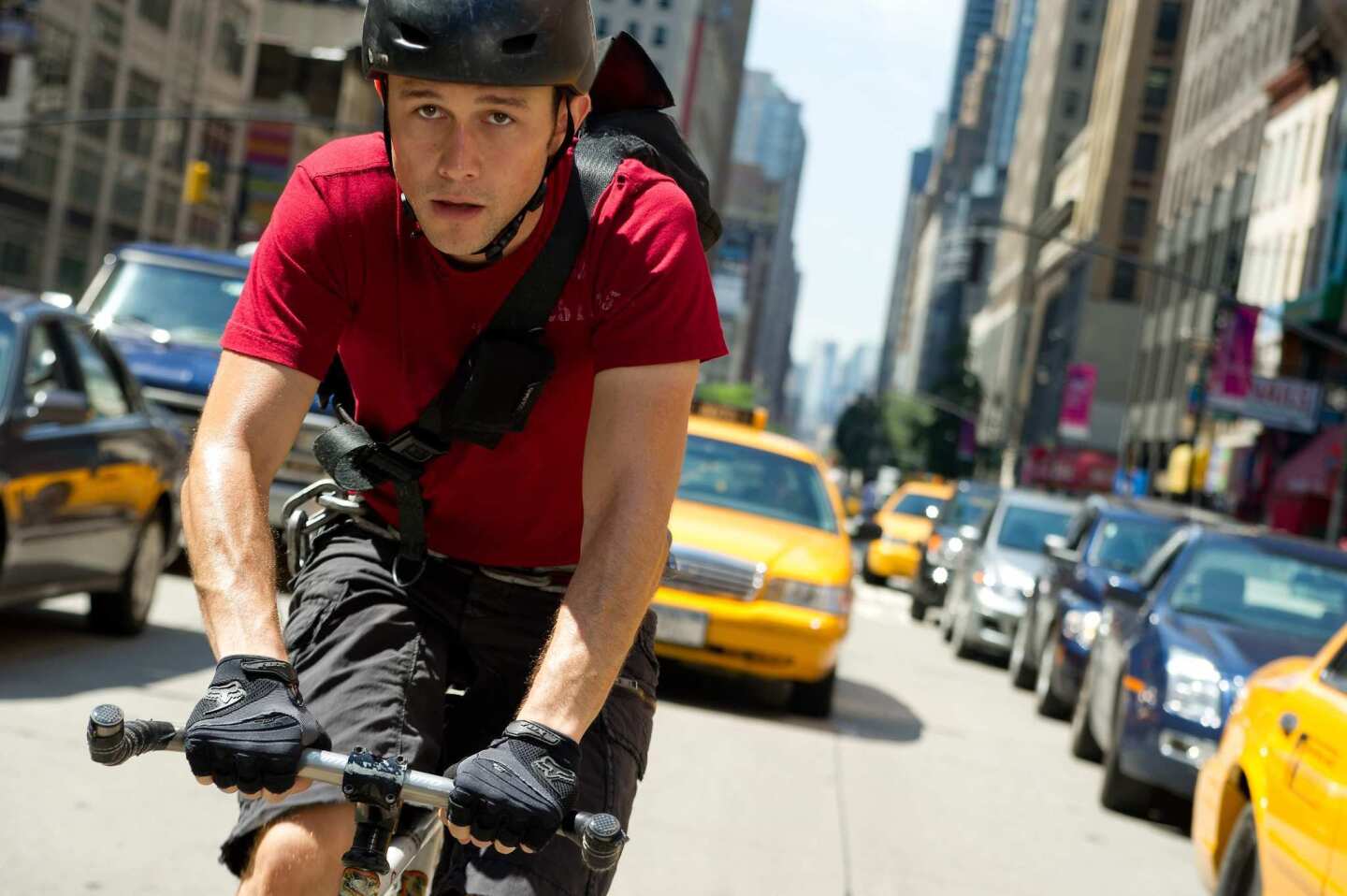 For an intrepid
New York City
bike messenger, a routine delivery turns into a life-or-death chase. With Joseph Gordon-Levitt,
Michael Shannon
, Dania Ramirez and Jamie Chung. Directed by David Koepp .
(Sarah Shatz / Columbia Pictures)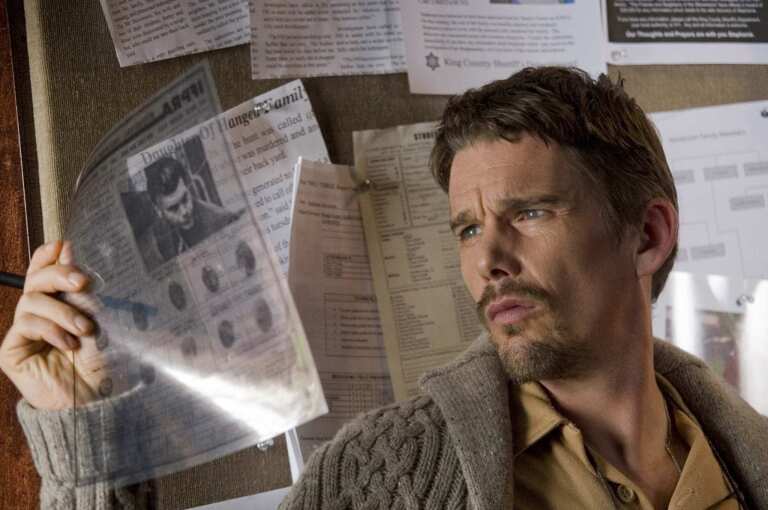 With
Ethan Hawke
, Vincent D'Onofrio and James Ransone. Directed by Scott Derrickson.
(Phil Caruso / Summit Entertainment)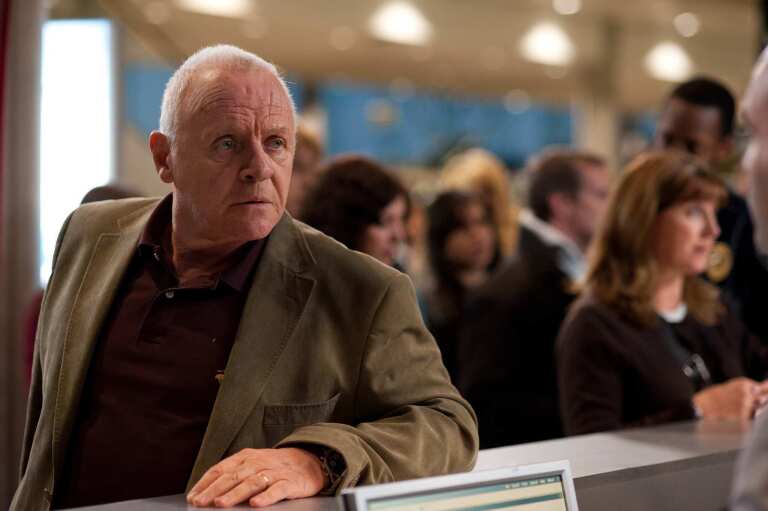 Various stories are woven together to demonstrate love and romance in the 21st century. With
Anthony Hopkins
, Ben Foster,
Jude Law
and Rachel Weisz. Directed by
Fernando Meirelles
.
(Magnolia Pictures)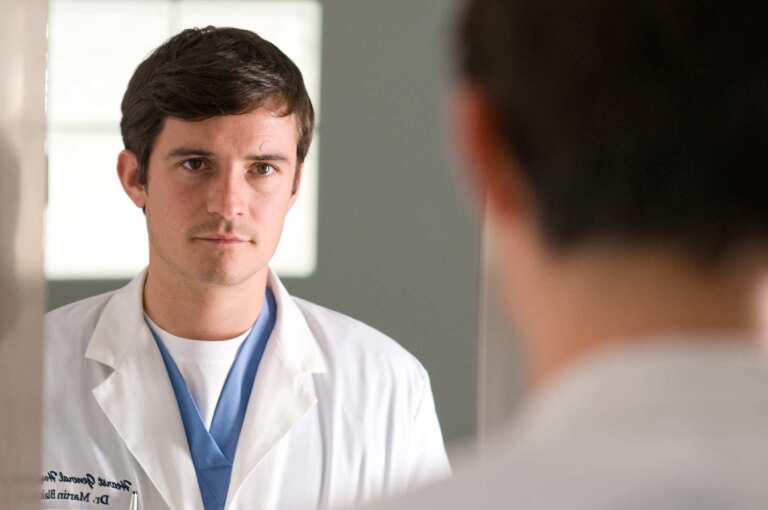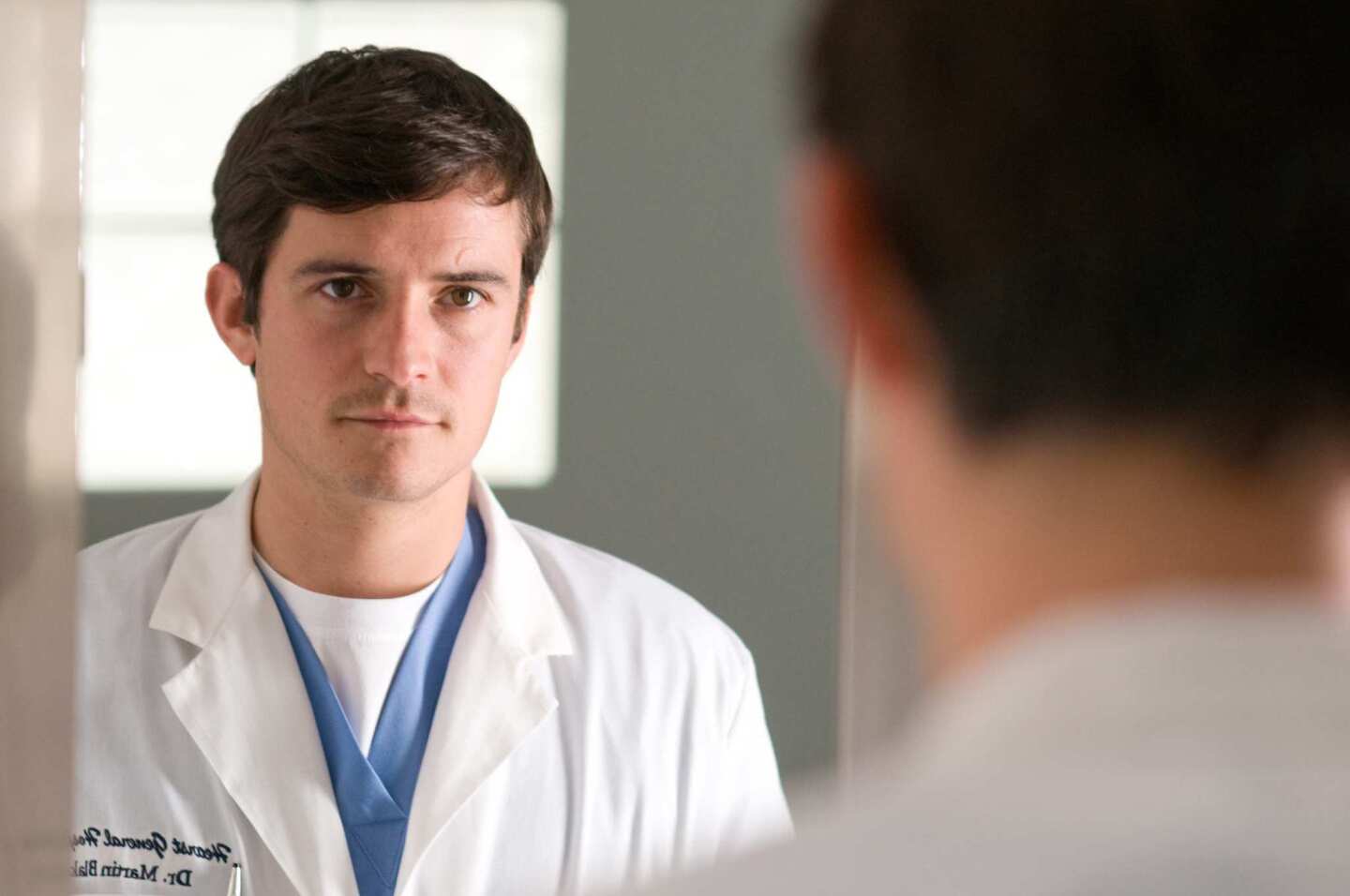 A young doctor tampers with his patient's treatment to keep her nearby. With
Orlando Bloom
, Riley Keough, Rob Morrow and Troy Garity. Directed by Lance Daly.
(Magnolia Pictures)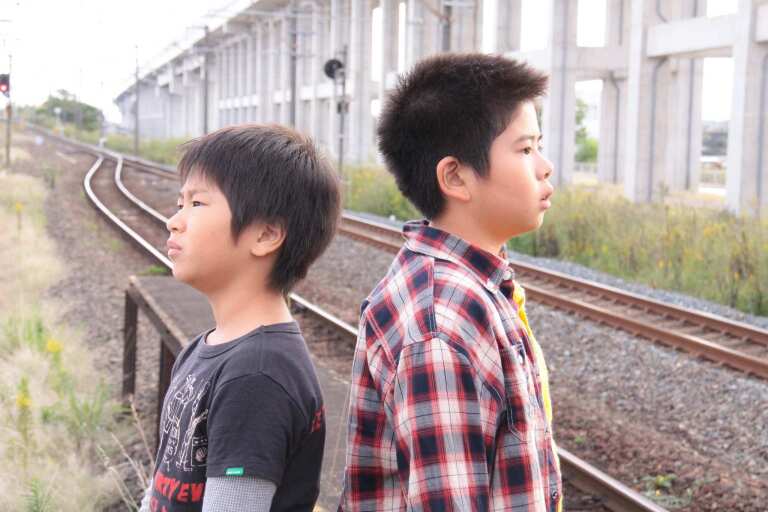 With Maeda Koki, Ohtsuka Nene and Maeda Ohshiro. Written and directed by Kore-Eda Hirokazu.
(Magnolia Pictures)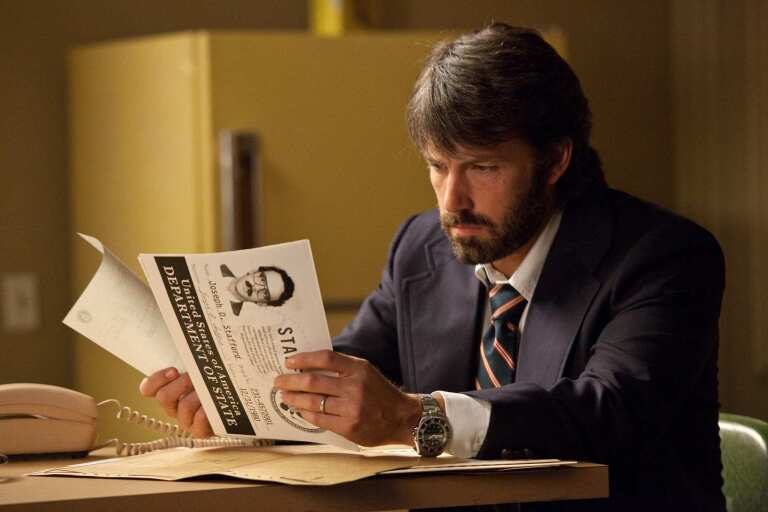 At the height of the Iranian hostage crisis, artist-turned CIA technical officer Tony Mendez pulls off a stunning ploy to help six American diplomats in the Canadian embassy in Tehran escape by disguising them as members of a Hollywood film crew. With
Ben Affleck
,
Alan Arkin
, Bryan Cranston and John Goodman. Directed by Affleck.
(Claire Folger / Warner Bros)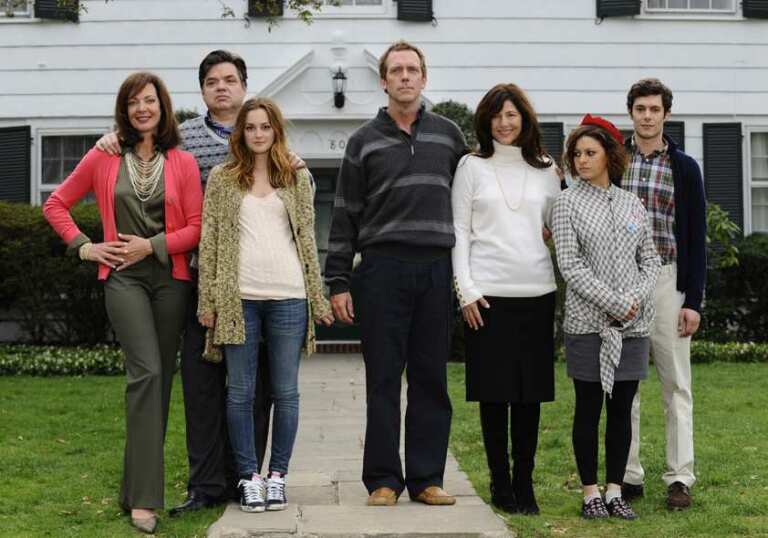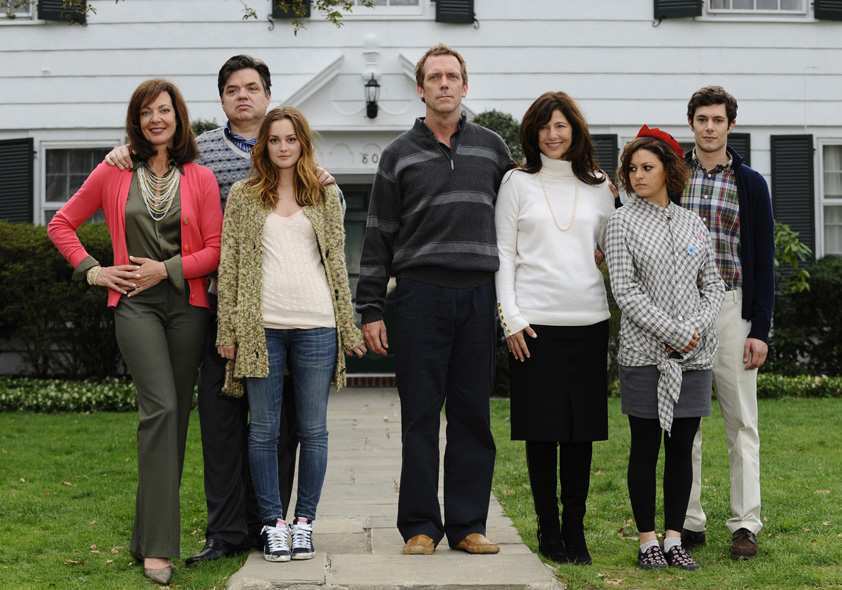 A New Jersey father strikes up a romance with the twentysomething daughter of his best friend and throws the lives of two families into disarray. With
Hugh Laurie
,
Catherine Keener
, Oliver Platt and Allison Janney. Written by Ian Helfer and Jay Reiss. Directed by Julian Farino.
(Myles Aronowitz / ATO Pictures)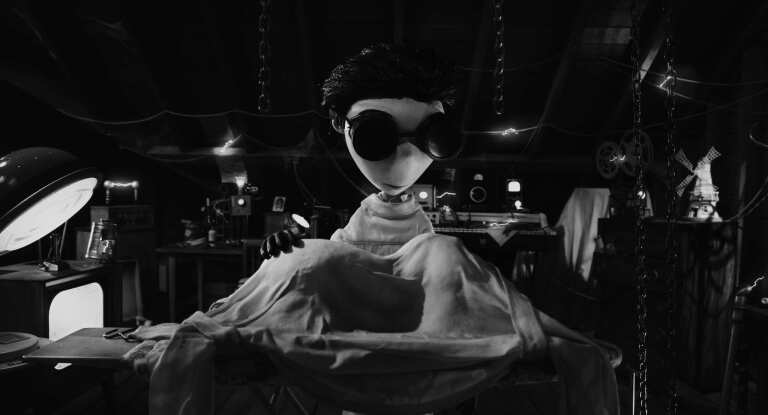 An attempt to bring a dog back to life has unforeseen consequences. With the voices of
Winona Ryder
,
Martin Short
, Catherine O'Hara and
Martin Landau
. Directed by
Tim Burton
.
(Disney Enterprises)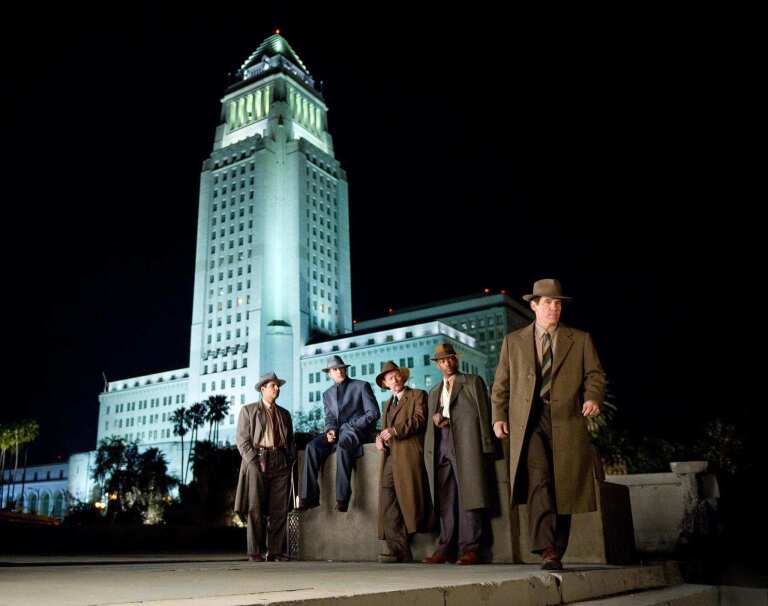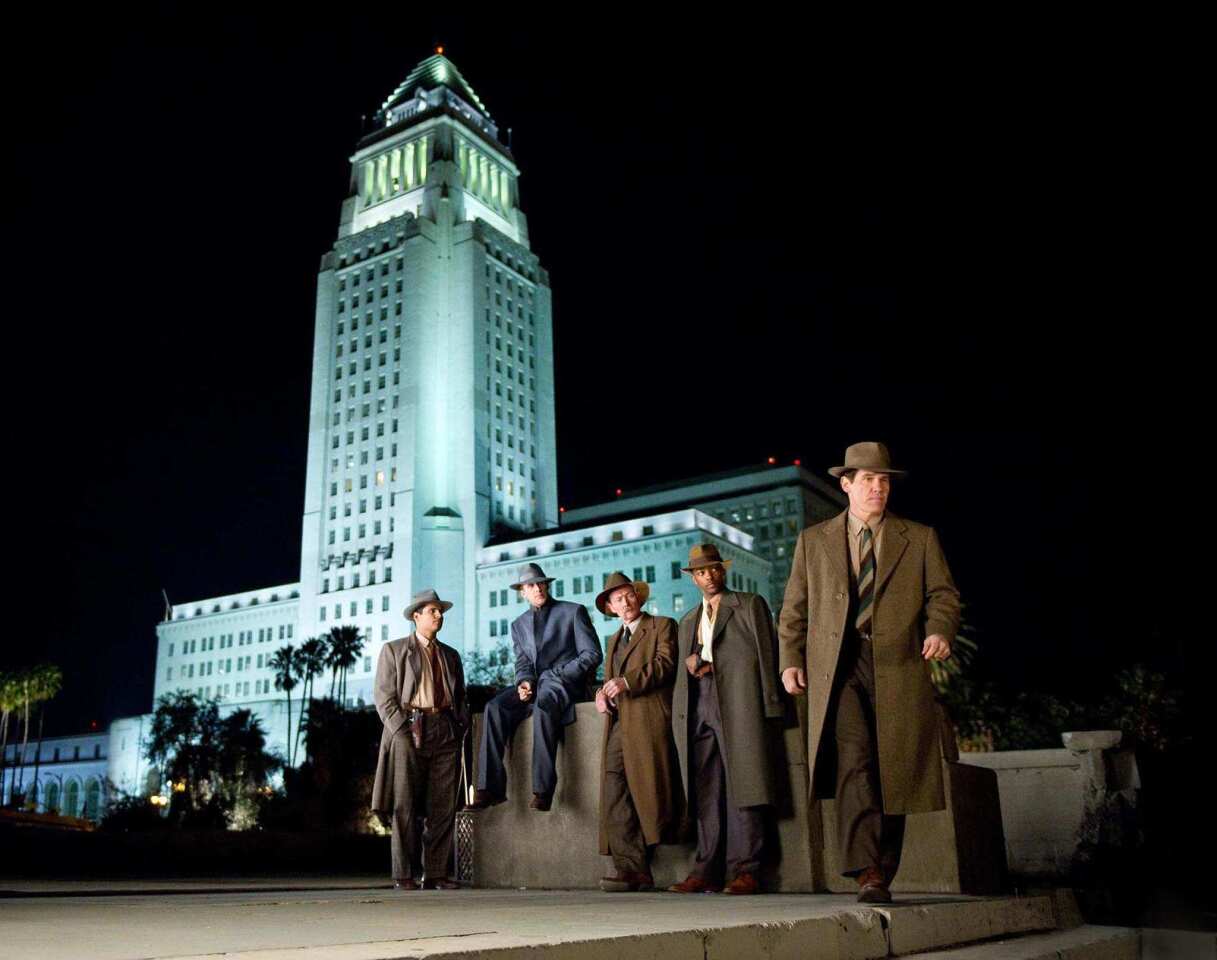 The
LAPD
fights to keep the East Coast Mafia out of Los Angeles in the 1940s and 50s. With
Josh Brolin,
Ryan Gosling
,
Nick Nolte
and Robert Patrick. Directed by Ruben Fleischer.
(Wilson Webb / Warner Bros.)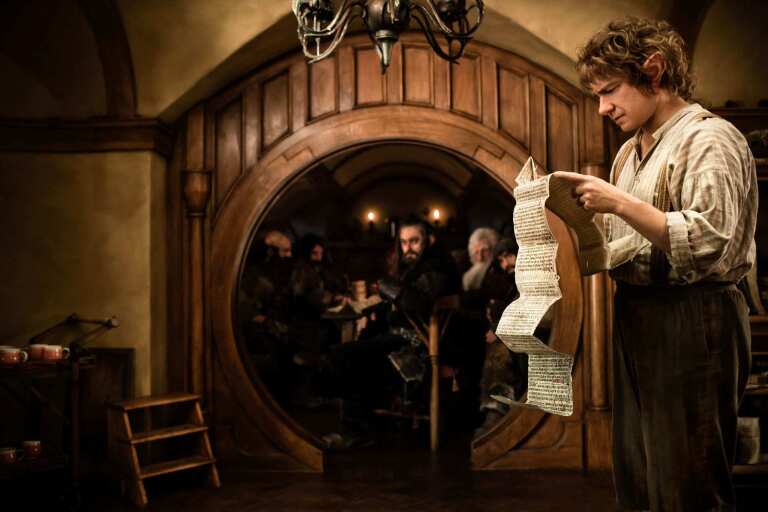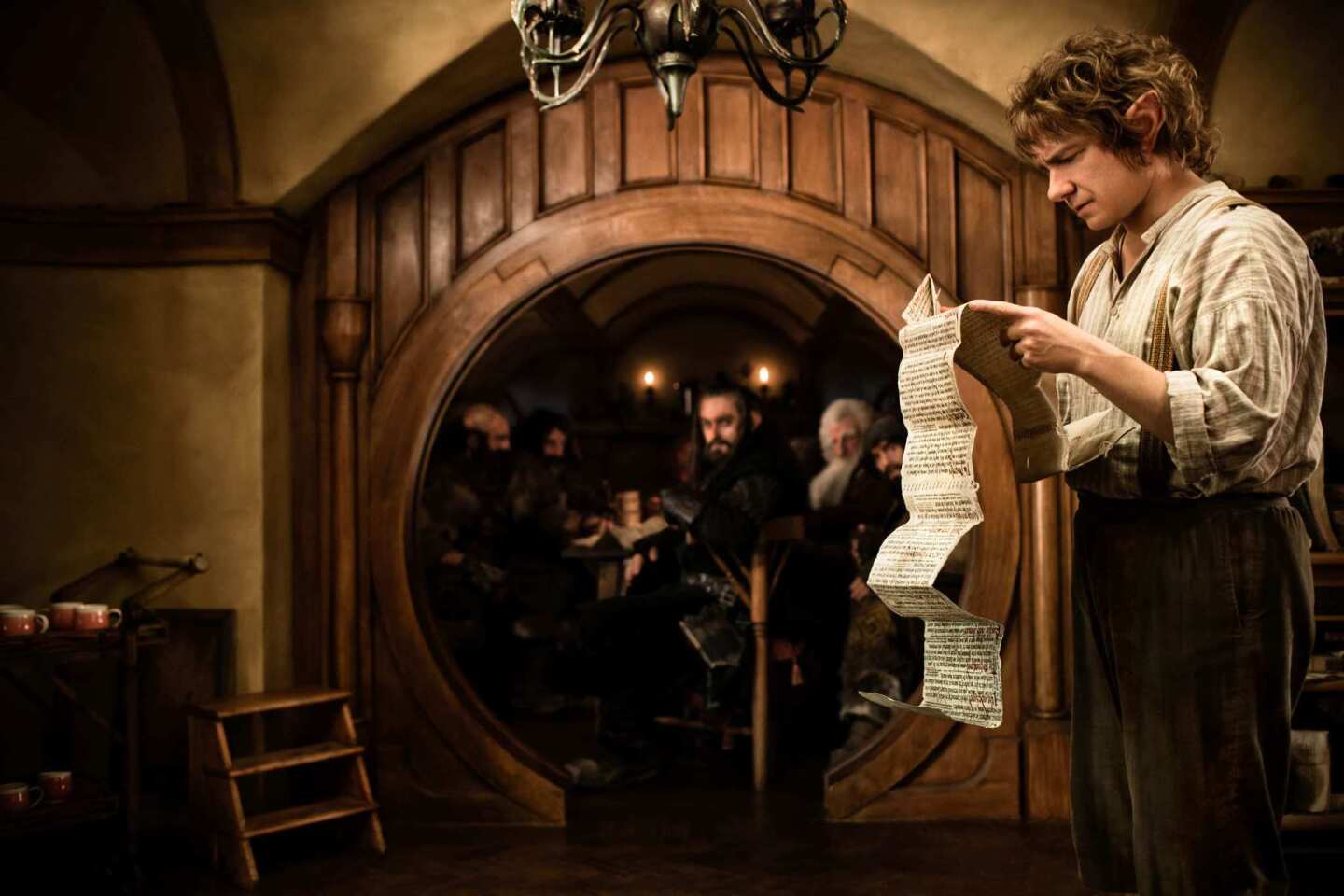 The first installment of the "Lord of the Rings" prequel chronicles the journey of hobbit Bilbo Baggins to the Lonely Mountain. With
Ian McKellen
, Martin Freeman,
Cate Blanchett
and
Orlando Bloom
. Directed by
Peter Jackson
.
(James Fisher / Warner Bros.)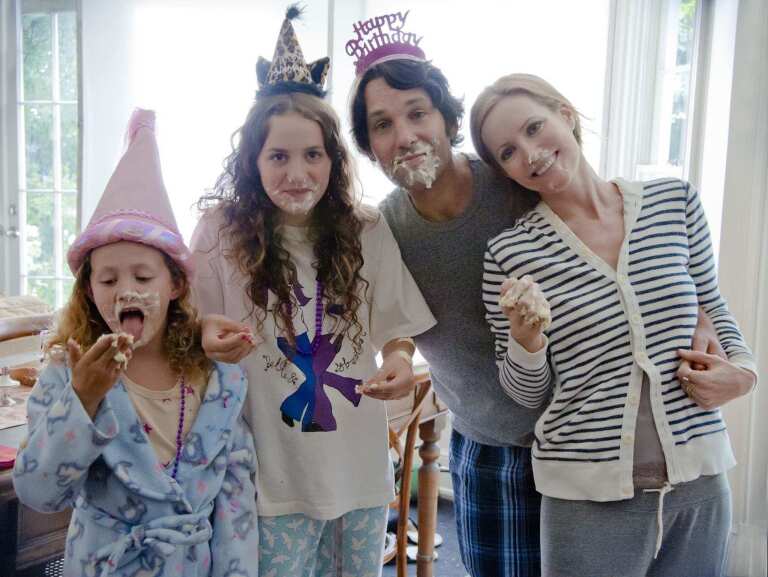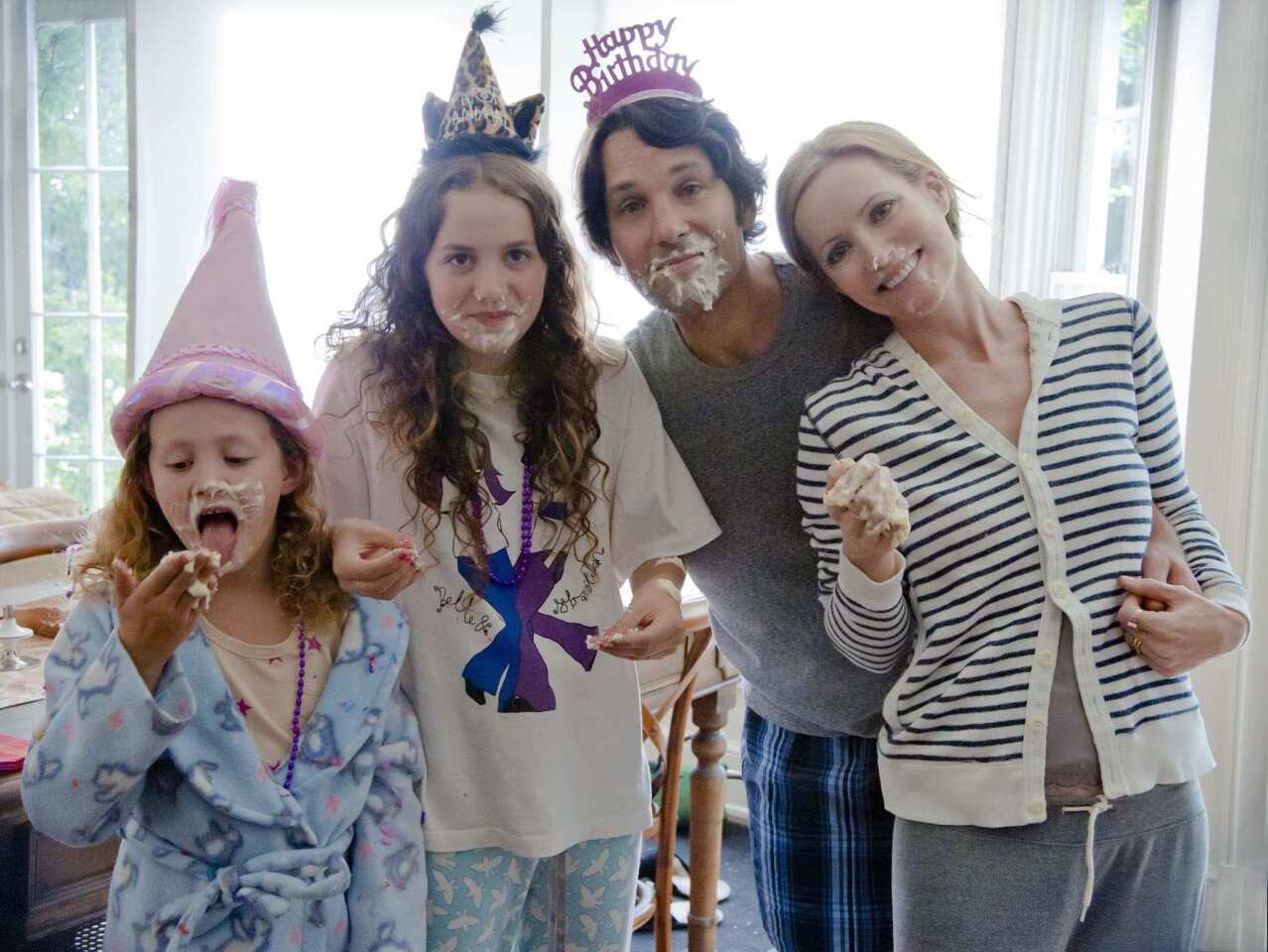 A spin-off of 2007's "Knocked Up" that follows the married lives of Pete and Debbie. With
Paul Rudd
,
Leslie Mann
,
Megan Fox
and
Albert Brooks
. Written and directed by
Judd Apatow
.
(Suzanne Hanover / Universal Pictures)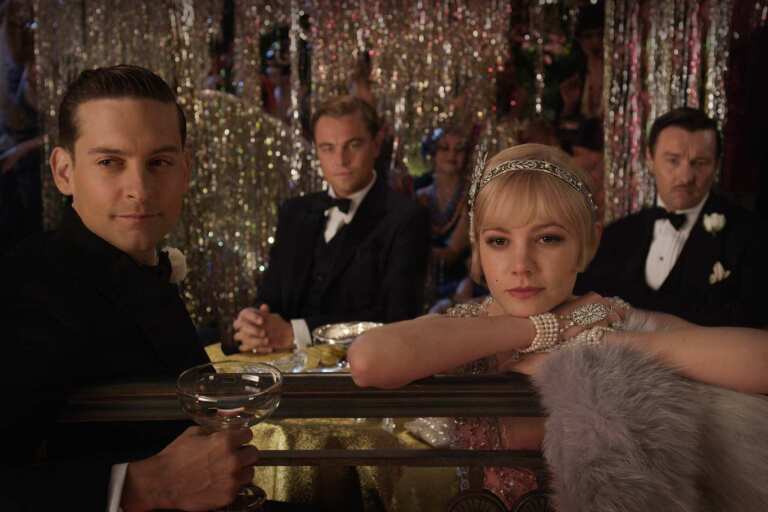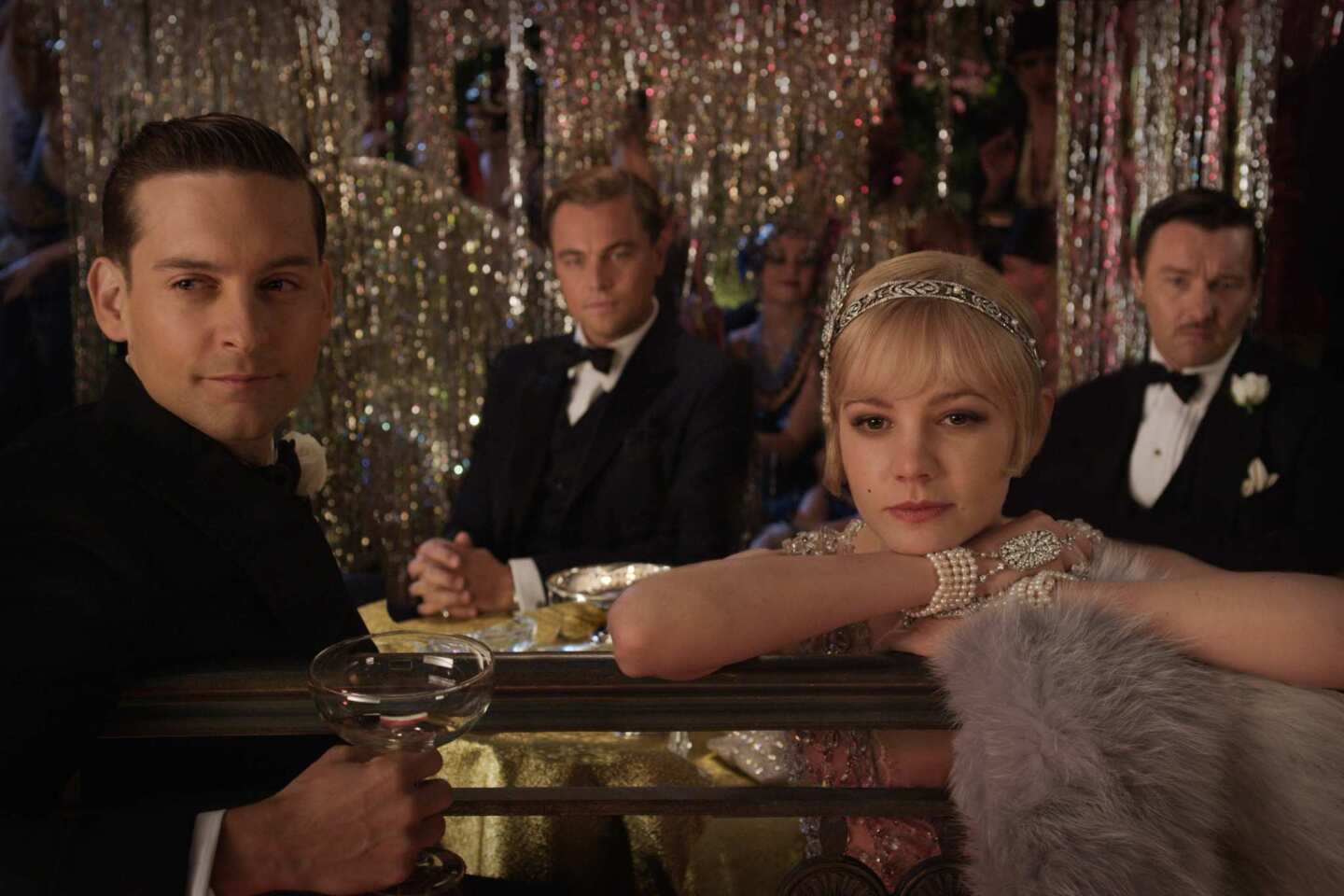 A retelling of
F. Scott Fitzgerald
's novel set in the 1920s. With
Leonardo DiCaprio
,
Tobey Maguire
, Joel Edgerton and Carey Mulligan. Directed by
Baz Luhrmann
.
(Warner Bros. Pictures)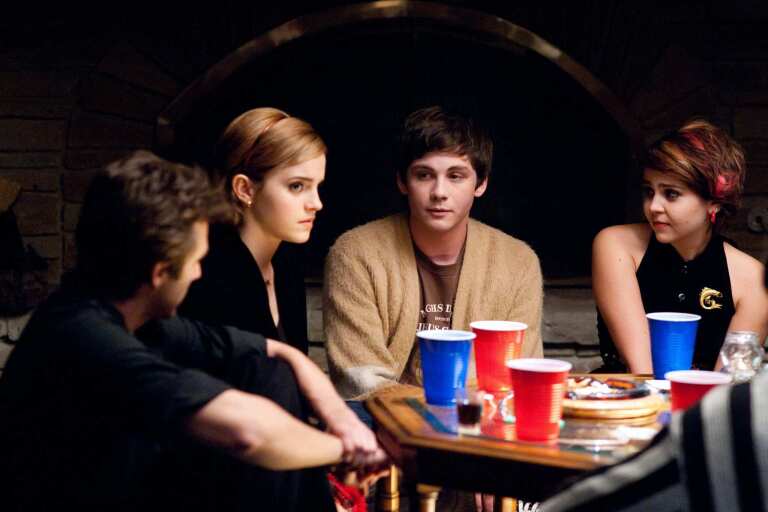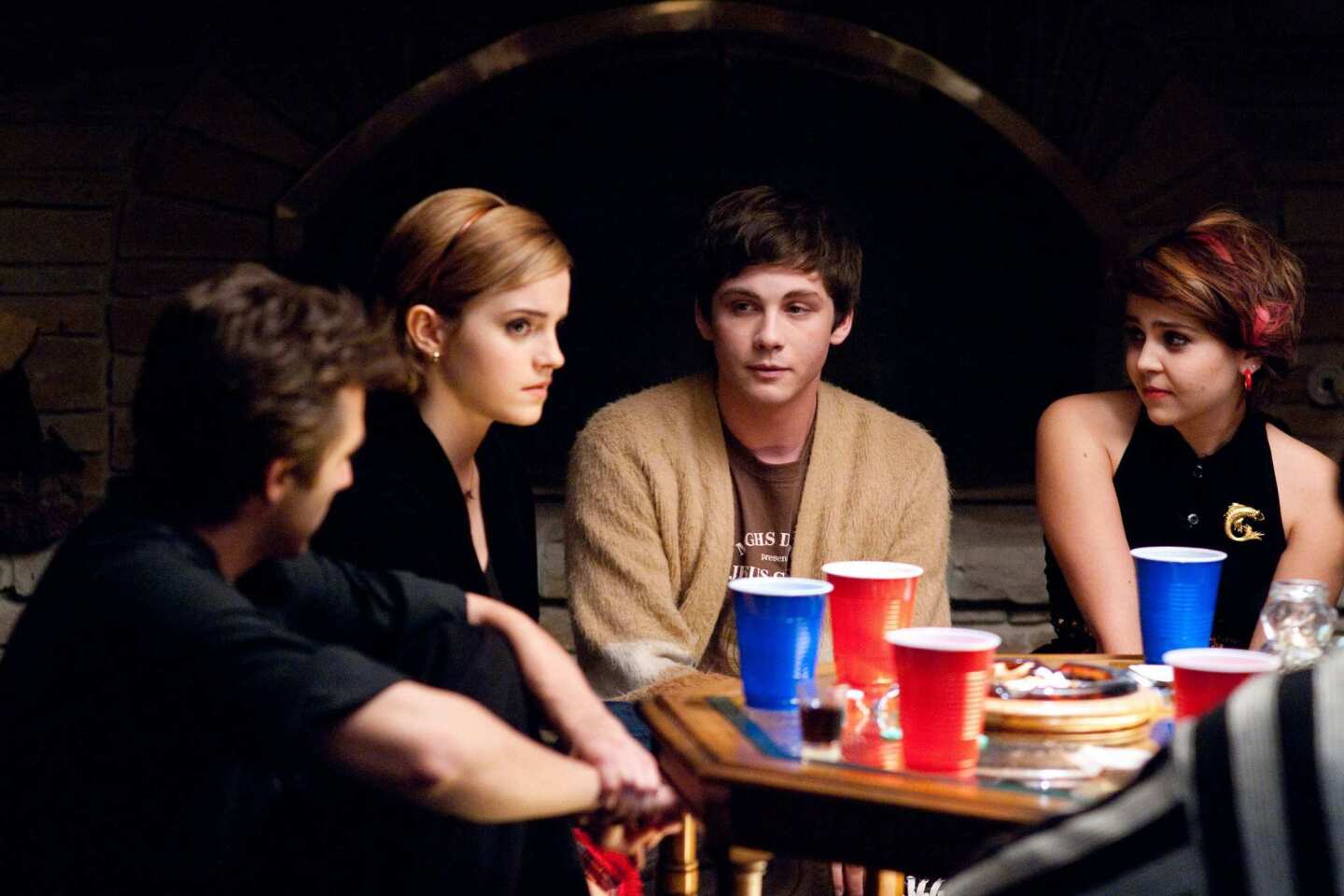 Two seniors take an introverted freshman under their wing. With
Logan Lerman
, Emma Watson, Ezra Miller and Mae Whitman. Written and directed by Stephen Chbosky.
(John Bramley / Summit Entertainment)
In "Looper," Joseph Gordon-Levitt plays a hitman in the near future whose targets have been sent back in time; one day, the man who turns up turns out to be an older version of the assassin. To bring the premise to life, Gordon-Levitt had to look (and act) like Bruce Willis, who plays the older incarnation of his character, and that meant spending three hours a day in the makeup chair.
"That was really scary because you commit to that and there's no real way out of it," said "Looper" writer-director Rian Johnson of using practical prosthetics to make one actor look more like the other. "But the biggest thing is Joe's performance, he's really doing Bruce in a big and daring way, but he strikes a balance between obviously imitating Bruce and also building this organic performance."
Johnson's two previous features were playful, smartly knowing takes on familiar genres — he mashed up teen movies and film noir in "Brick" and caper films with a romance in "The Brothers Bloom." So it makes sense Johnson should now take on science fiction, which he referred to as "the tea-kettle cozy of genres, in that it slips over other genres."
As for the mechanics of manipulating the space-time continuum, Johnson admitted, "Time travel just never makes sense."
He added, "If you just tell somebody the plot, you're inevitably telling them the time travel stuff, but the movie actually uses that as a set-up. The best parallel I can draw is to the first 'Terminator' movie where time travel is used to set up this impossible situation between these people and then that situation plays itself out."
"Looper" opens Sept. 28.
---
Inside the business of entertainment
The Wide Shot brings you news, analysis and insights on everything from streaming wars to production — and what it all means for the future.
You may occasionally receive promotional content from the Los Angeles Times.