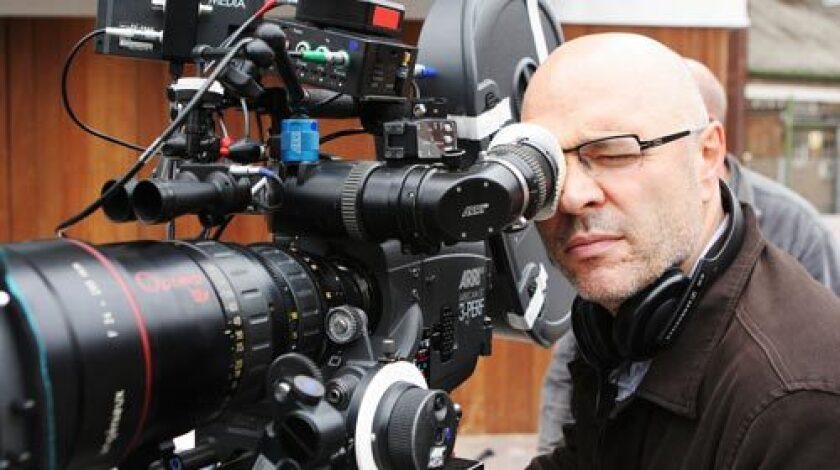 Los Angeles Times Staff Writer
When attempting to take in the rather shocking news of the death of British-born director, writer and producer Anthony Minghella at age 54, it's tough not to feel in part the passing of a unique creative force that connected audiences to another era. .
Minghella was a filmmaker of quiet strength who seemed somehow more closely aligned with those directors of a previous generation -- like David Lean or Carol Reed -- than with his contemporaries. With films such as "Truly, Madly, Deeply," "The English Patient" "The Talented Mr. Ripley" and "Cold Mountain," Minghella was a practitioner of a mature cinematic style that seemed slightly out of step with the youth-cult of contemporary Hollywood.
There was something of the Hollywood classicist in his films, which might have made them occasionally seem a touch staid, but they were nevertheless always sturdy, impeccably constructed and seamlessly engaging. His debut feature, "Truly, Madly, Deeply," was released in 1991, when Minghella was nearing 40, an age by which some filmmakers have already come on strong and lost their touch. Once he made the leap to bigger pictures with "The English Patient," a throwback to sweeping, epic melodramas, it would be Minghella'semotional acuity and flair for offhanded internationalism that would really mark him as a director.
Minghella won the Academy Award for best director for "The English Patient" (1996), and he also received two nominations for adapted screenplay. His skill in teasing out powerful performances was evidenced by the five Oscar nominations for acting stemming from his films. Juliette Binoche in "The English Patient" and Renée Zellweger in "Cold Mountain" each won best supporting actress under Minghella's direction.
While some would have it that the overwhelming Oscar success of "The English Patient" - 12 nominations and nine wins, including best picture -- was more a credit to the awards-season savvy and bullish marketing of distributor-producer Harvey Weinstein and his dream team of campaign mechanics, it's too easy to write off the film in this way. Audiences were genuinely swept up in, and moved by, the exotic locales and powerful emotions of the film, and that speaks entirely to the subtle skill and gentle craft of Minghella.
Showing an unlikely streak of tough-minded perversity, Minghella followed his career-making triumph with an adaptation of Patricia Highsmith's novel "The Talented Mr. Ripley" (1999). A twisted tale of identities mistaken and assumed, the story proved to be an unexpectedly fertile ground for Minghella, who mined dazzlingly complex and resonant performances from his central cast of Jude Law (in what for now stands by far as his best performance), Matt Damon and Gwyneth Paltrow. Seeming at times no less a picture-book travelogue than "The English Patient," "Mr. Ripley" has arguably aged better than its predecessor for the exact reasons it was less of a success on its initial release. Thorny, tricky and troubling, "Ripley" is the work of a filmmaker in full command of the resources of the cinema as well as with a keen grasp on his own talent.
Minghella went on to direct Law and Binoche again in "Breaking and Entering" (2006), and he recently finished "The No. 1 Ladies Detective Agency." Working with Sydney Pollack, he also helped to shepherd such films as "The Quiet American," "The Interpreter" and "Michael Clayton" to the screen as a producer. As further proof of his commitment to the arts, he also served from 2003 until recently as chair of the British Film Institute.
No small part of what set him apart as a filmmaker may simply have come from the fact that he lived a life before stepping behind the camera, an increasingly rare trait in directors. He pursued a career in academia and as a playwright before going to work as a writer on a number of BBC productions.
In "The New Biographical Dictionary of Film" in 2002, critic David Thomson wrote, "My guess is that Minghella, for all his great skills, is a slow and even a shy developer. I doubt we have yet seen the best or even the darkest from him." Beyond the sorrow that goes with any death and the sense of mourning for family, friends and colleagues, it is exactly that anticipation, and now the sense of loss of things to come, which puts a particular sting in his passing.
---