Shudder's 'Horror Noire' traces the history of black films and filmmakers in the genre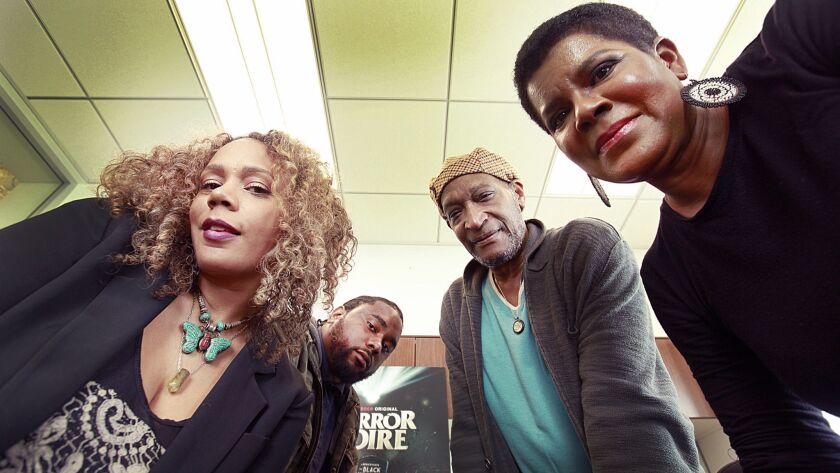 In 2018, Jordan Peele became the first black writer to win an original screenplay Oscar. The honor came for his debut feature "Get Out," a horror film exploring the latent menace lurking behind a seemingly well-meaning white liberal family.
"I stopped writing this movie about 20 times because I thought it was impossible," he said in his acceptance speech. "I thought it wasn't going to work. I thought no one would ever make this movie. But I kept coming back to it because I knew if someone let me make this movie, that people would hear it and people would see it."
A day after Peele's win, Shudder, AMC Networks' horror and thriller streaming service, green-lit the documentary "Horror Noire: A History of Black Horror," which explores the origins, evolution and impact of black films and filmmakers in the genre with "Get Out" serving as its centerpiece.
The documentary, directed by up-and-coming filmmaker Xavier Burgin, explores the history of black horror actors and creators by tracing their presence in horror movies from the silent film era through "Get Out." Among the voices in the film are "Candyman" star Tony Todd, author and academic Tananarive Due and "The Craft" actress Rachel True.
"Horror as a genre is definitely a way that our American culture has projected its societal fears," said Due. "We have so many daily anxieties, whether it's at the workplace, with our kids, with the police, and that anxiety has a cost that I believe horror helps us interpret."
"With social media, you see everything in real time," said Burgin, alluding to the prevalence of police brutality videos shared online. "It's a constant thing that we see on a regular basis. And a lot of the time it feels like horror in a way."
"To me, it made sense that black horror took off [after 'Get Out'] because we were being told 'We have Obama, nothing's wrong anymore,'" added True. "So for it to naturally extend itself in this direction makes sense now. I think with horror there is a way to survive the big bad thing that is intangible in real life. We can defeat it on camera."
Horror … is definitely a way that our American culture has projected its societal fears."
Tananarive Due
This is 'Us': Jordan Peele wants Americans to 'face their demons' in new home-invasion horror film »
A few weeks after the documentary's streaming release, Burgin, Due, Todd and True huddled in a conference room at Shudder's Santa Monica offices to discuss the current landscape of horror — and black filmmaking of any genre — since Peele's Oscar win.
"Unfortunately in the time to come, there will be more cynical attempts to create a story that seems black because it has black faces in it, but in fact is not a black story and not even meant for black people," Due predicted.
True fake-coughed "Green Book" as an example.
"It's a shame about 'Green Book' because that subject matter is an extremely important part of our culture," said Todd.
"And that is why when we saw all those white faces accepting the Oscar, it left a sour taste in our mouths," said True. "Not to say that white people cannot produce a black story, they can. But that is a case in point of maybe not the narrative we would have told."
Although the mainstream success of "Get Out" means studios will become more willing to bet on black filmmakers and stories, much of horror's history — like film history in general — is steeped in one-dimensional or stereotypical portrayals of black characters.
"There's the sacrificial Negro who exists only to save a white character," Due said. "There's the magical Negro trope which sort of gives us supernatural abilities that are often used in service to warning the white characters or asking if they're OK. And then 'first to die' was around for a long time. It kind of became a joke. We can chuckle about it now, but frankly, if we don't address it and if we don't call out the tropes, five years from now, 10 years from now, they roll back around."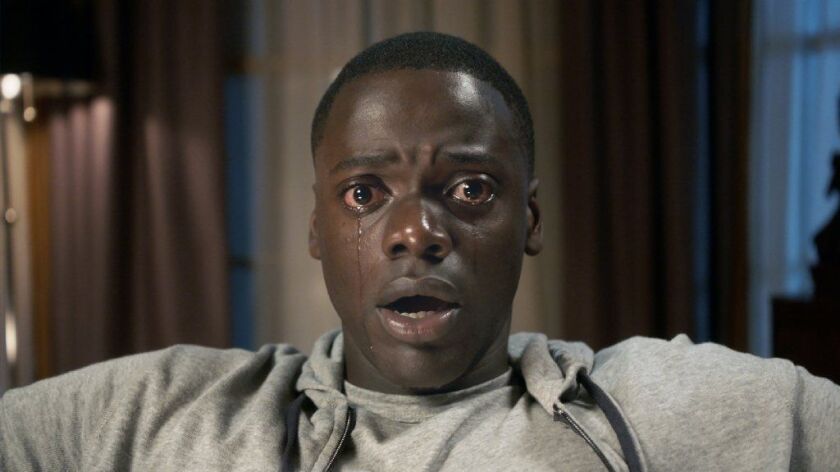 A timeline of the most influential black horror films and filmmakers »
The documentary, based on Robin R. Means Coleman's 2011 book "Horror Noire: Blacks in American Horror Films from the 1890s to Present," posits that horror means something entirely different to black people than it does to whites, which is what makes the current pivot toward black storytelling by black creators so revolutionary.
"We're developing a consumer base that's a little more sophisticated about what it means to enjoy a black project," said Due. "So it's not just about the black faces, but is it a black story? And 'Get Out' is a great example of a horror film that is a black story from a black perspective by a black artist that just so happens to be something anyone can enjoy. You get to the universal through the specific.
"When race is just an afterthought or meant to fulfill some kind of trope in horror then it's going to be bland," she added. "And at worst it's going to be offensive. When black creators put black people in their stories, they're just trying to express their humanity, they're not doing it to fulfill a trope or because someone told them it would be more profitable that way. They're doing it to tell the truth."
"Things are changing, roles are changing," said Todd. "Things are getting deeper. The more things that we write and create, the more the project, I think, feels real. The lens cap is off now and it sees everything."
"I can't wait for Jordan Peele's 'Us' to come out," said Due. "He's a great leader in that. And I know [Peele's production company] Monkeypaw is producing other horror series and 'The Twilight Zone' is coming down the pipe. It's great that he's so supportive of other artists."
That ability to support other artists rather than subscribe to a crabs-in-a-barrel mentality is what sets the current landscape of black horror apart from recent years.
"What I noticed in black Hollywood in the '90s is it was a bit of a 'Highlander' mentality: there can only be one, there's only room for one of us," said True. "So if there's three other black people over there, all of a sudden they're adversaries. I think we're seeing a shift in being able to support each other more and help bring up other black people and not see them so much as competition.
"And what I hope comes from black creators is not just the optics of having black characters in the stories but you get a slightly different twist, slightly different mythologies and beliefs that make it scary because you haven't seen it done a hundred times over. Horror is one of those genres that's ripe for difference because horror fans want to be scared."
"We're finally able to actually take control of the narrative," said Burgin. "[Until recently] blackness was seen through the lens of whiteness. Now black filmmakers are trying to get out our perspectives front and center."
follow me on twitter @sonaiyak
---
The complete guide to home viewing
Get Screen Gab for weekly recommendations, analysis, interviews and irreverent discussion of the TV and streaming movies everyone's talking about.
You may occasionally receive promotional content from the Los Angeles Times.