A timeline of the most influential black horror films and filmmakers
When Tony Todd breathed life into the undead horror character Candyman back in 1992, he wasn't aware that he would become the first black supernatural killer depicted onscreen.
"[Director] Bernard Rose didn't tell me at the time, but he actually got complaints from the NAACP when he wrote the script," said Todd. "They had to have meetings to explain what they were going to do, why would they make this African American the villain."
Last fall, Jordan Peele's Monkeypaw Productions announced it would produce a remake of the urban horror film helmed by director Nia DaCosta, which will be set in a gentrified Chicago. "Aquaman" actor Yahya Abdul-Mateen II has been tapped to star as the titular killer.
"I'm so honored that the character is going to continue," said Todd. "I've lived with this character for 25 years, and I've kept his image alive — sharing is caring. Privately, am I a little stunned? Of course. Because it's hard to let go when you live with something that long. When you do a good theatrical production, sometimes you dream about that 8 o'clock curtain call for six months. It's going to be a little bit of that."
Although "Candyman" is inarguably one of the most seminal black horror films, it is just one of several movies that paved the way for "Get Out" to achieve the blockbuster success it did in 2017, and in turn led to Peele's highly anticipated follow-up, "Us."
Horror author and academic Tananarive Due, a producer on Shudder's "Horror Noire: A History of Black Horror" documentary walks us through several key titles — some pure horror and some with looser connections to the genre — that represent that history.
Shudder's 'Horror Noire' traces the history of black films and filmmakers in the genre »
'The Birth of a Nation' (1915)
"It's not considered a horror film unless you're a black person," said Due. "If you're a black person, it's a horror film all right. Or if you love the future of your country, it's a horror film."
'Son of Ingagi' (1940)
"It was really meant to confront so many negative stereotypes about black people in cinema but using horror, which was a very popular genre, to present us just being ourselves."
'Night of the Living Dead' (1968)
"Duane Jones stars as a strong, competent, intelligent ... gorgeous black man who is breaking all kinds of barriers and breaking zombie's heads."
'Blacula' (1972)
" 'Blacula' is from the blaxploitation era with a black director, William Crane. So even within the constraints of budget and the expectations of filmmaking at that time, you can still make some strong statements about our existence in history."
'Ganja & Hess' (1973)
"Bill Gunn basically shed all studio expectations and just made a vampire movie his way, which is about addiction and class and where we get to be self-reflective among ourselves. It's not even so much about race, really. We got to turn the lens inward and express ourselves and our humanity, our frailties and our struggles."
'Def by Temptation' (1990)
" 'Def by Temptation' was coming out of that period in the '80s when we disappeared in horror for a while or were very ill-used in the genre. It really opened the gate to expressions by a lot of different filmmakers, including Rusty Cundieff's 'Tales from the Hood.' "
'Candyman' (1992)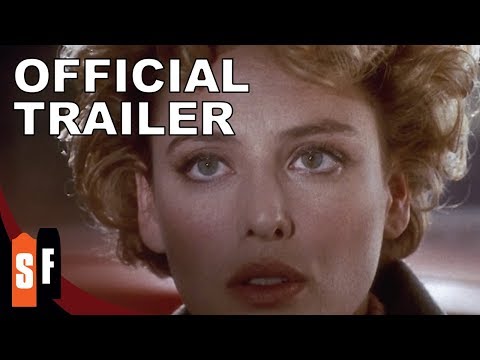 "Tony Todd scared the crap out of the whole world. People are still scared to say 'Candyman' five times today. Like Jordan Peele said in the documentary — that we can be the Freddy [Krueger] in a movie is huge."
'Eve's Bayou' (1997)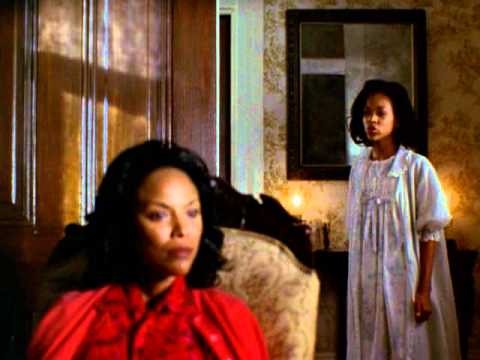 "A woman filmmaker [Kasi Lemmons] — we don't have that many. [It was] a very self-contained Southern Gothic story about a black community. [It's] about our humanity and confronting issues of family and parenthood and sisterhood and is not about the white gaze."
'Get Out' (2017)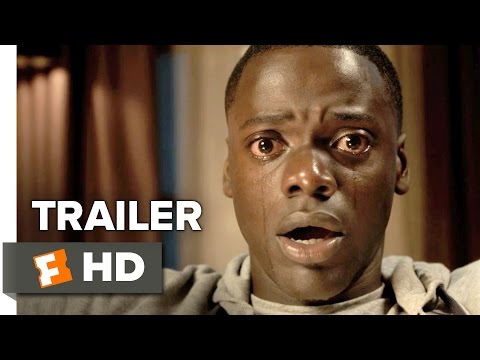 "'Get Out' just crashed so many doors open, including this documentary ['Horror Noire'], which got the greenlight from Shudder the day after [Peele] won the Oscar. I think the Oscar helped everyone understand, 'Oh, this is important.'"
This is 'Us': Jordan Peele wants Americans to 'face their demons' in new home-invasion horror film »
follow me on twitter @sonaiyak
Get the Indie Focus newsletter, Mark Olsen's weekly guide to the world of cinema.
You may occasionally receive promotional content from the Los Angeles Times.